With Google Adwords showing search volumes only in ranges, and only a few paid tools out there to help you find search volume data, Mondovo is your best bet. Here's why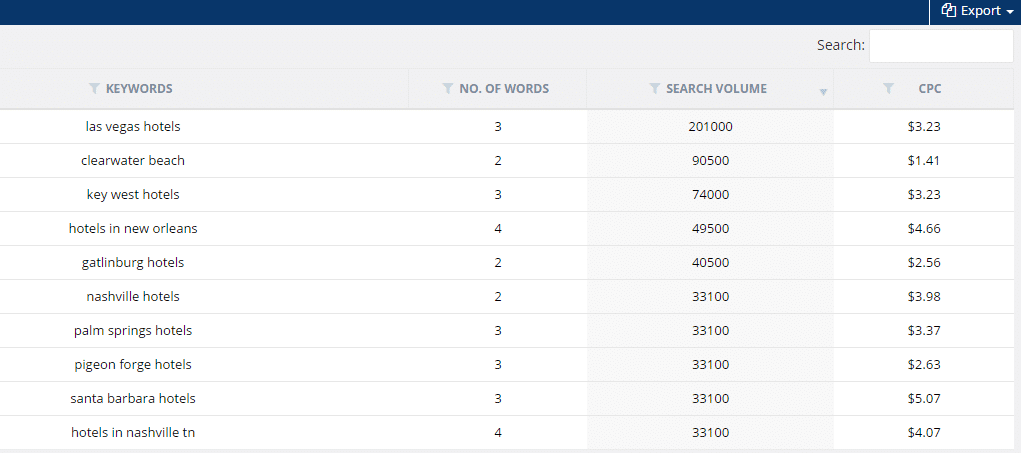 Through the Bulk Search Volume Tool, you can:
Get to know the exact search volume for your keywords
Get to know the CPC (cost per click) for your keywords
At just 20 cents, get data for up to 650 keywords for any location
Import tagged keywords and check search volume instantly
Optimize your website, plan PPC keywords and rank better
and much more…
So if you're looking for highly specific keyword data at super low prices (as low as 20 cents!) and you're not keen on subscribing to a toolset with monthly or quarterly fees, then Mondovo's Bulk Search Volume tool is the one for you.
If you want to do keyword research to find related keywords and discover keyword ideas, then you might want to try our SEO Keywords Tool where you'll be able to find hundreds of relevant keywords for each seed keyword you enter. You can learn more about how that tool works out here in this article, "Long-Tail Keyword Research: Find hundreds of long tail keywords in under a minute".
The following two tabs change content below.
Accomplished sales expert and a creative digital marketing strategist with a proven record of success in design and product development/lifecycle, from conception to end-user.
Latest posts by Bala Ayya (see all)