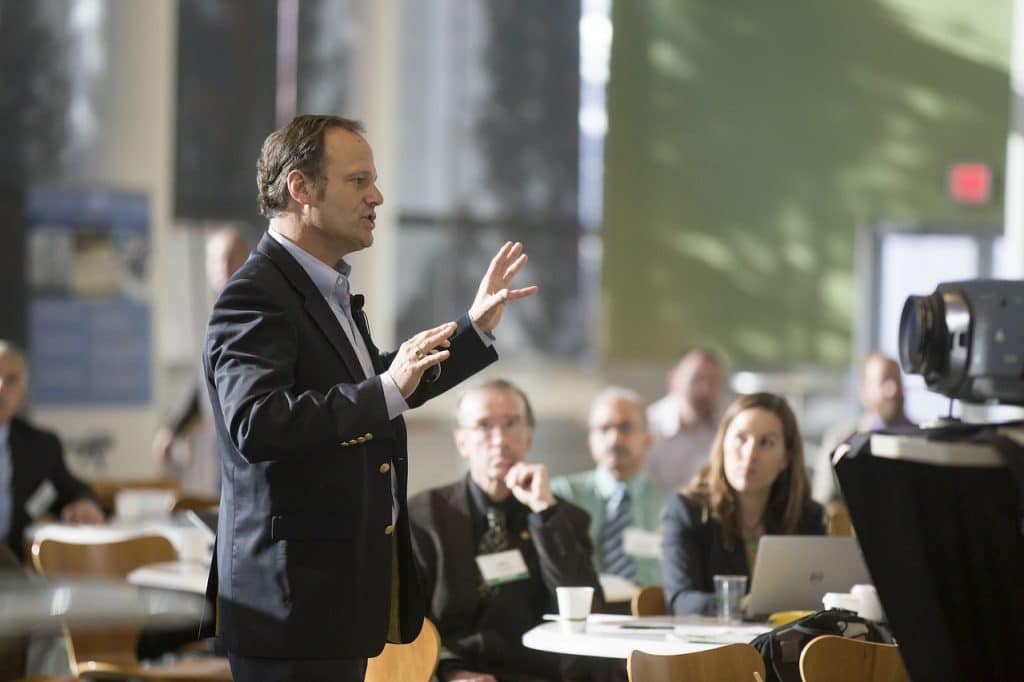 Influencer marketing is the most effective and popular type of marketing preferred by online marketers across the globe. In 2017, 86% of marketers used this form of marketing and out of them, 92% of marketers reported that this form of marketing has been highly effective for them.
Because of this, 63% of companies have reported an increase in their budgets for influencer marketing. This implies that brands understand the significance of influencer marketing. It is arguably the best way to gain and retain customers.
On the other hand, when we talk about pay per cost (PPC) advertising, the traffic converts 50% more than organic traffic. Also, it is easy to measure, monitor, tweak and track PPC campaigns. When businesses want to see campaign results as soon as possible, then it is best to go with PPC advertising. It is the fastest method to run a campaign and get results almost immediately.
There are a number of ways to generate traffic, but PPC and influencer marketing have grown as the most popular ones. Each of these forms of marketing have their own pros and cons. But in general, influencer marketing is possibly the best way to go for. This post will show you why and how influencer marketing is better than PPC campaigns.
#1. Influencer Content Can't Be Blocked
According to an IAB report on ad-blocking, 26% of people surveyed are using ad blockers. During December 2016, the number of devices blocking ads globally were shockingly more than 600 million. Out of this, 62% of them were on mobiles.
Although the main reason for using Adblock is the fear of exposure to malware and viruses, it can significantly impact your PPC campaign efforts.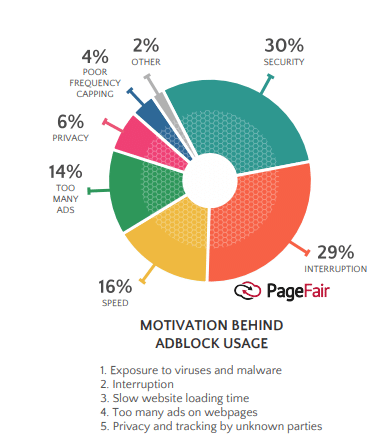 The use of ad blockers on mobile devices is increasing tremendously. According to the PageFair 2017 Adblock report, the Asia-Pacific region alone caters to 94% of mobile blocking. Whereas, the use of adblock software on the desktop is 68% in Europe and North America. Younger demographics are the main users of ad blocking tools and software.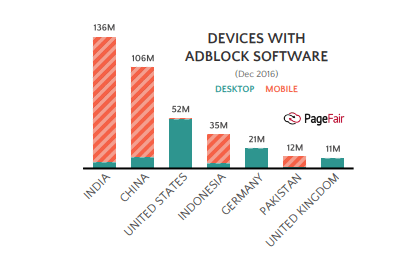 PPC campaigns have been badly affected by the growing usage of ad blockers. Audiences can easily block advertisements if they find them annoying. This is why influencer marketing is growing to become most marketers' favorite form of marketing. Influencers have a huge following on social media, and they don't just sell the product, they create an authentic and real story around the product or brand and sell the experience.
For example, for the promotion of their new product, Adidas collaborated with Selena Gomez. Selena Gomez is a famous celebrity with more than 130M followers alone on Instagram. Together they started a new campaign on Instagram with the hashtag #MyNeoShoot. The campaign turned out to be highly successful and Adidas gained 41K new followers.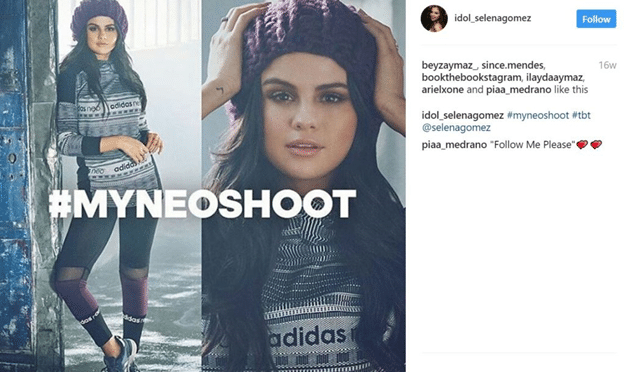 #2. Influencer Marketing Can Generate Higher ROI
In pay per click campaigns, when a customer clicks on an advertisement, the marketer has to pay for every click. But there is no guarantee that those clicks will turn into conversions. Whether it is a purposeful or an accidental click, the marketer has to pay, and there is no certainty of generating returns.
There is no point in investing in such a campaign when there is no assurance of generating enough returns. Therefore, most marketers prefer investing in influencer marketing. When done correctly, influencer marketing campaigns can multiply your return on investment. In fact, TapInfluence found that influencer marketing yields 11 times higher ROI than any other digital marketing channel.
#3. Influencer Recommendations are More Credible than Ads
People trust other people more than anything. On search engines, your company's ads will show up as the top results, regardless of whether of not they're getting clicks. But surely visibility is not the one and only goal you want to achieve for your brand. Also, just by displaying your ads, you cannot establish trust in the minds of consumers.
But through influencer marketing, you can establish your brand's credibility and gain consumers' trust quite efficiently. Almost 75% of people conduct research on social media by looking for advice or suggestions before purchasing a product. That is why you need to win the trust of your influencers first if you wish to win the trust of your target audience. 
When an influencer believes in your product, they create stories that are more relatable and trustworthy for the customers. Their reviews and feedback on your product are trusted by consumers. This makes it much easier for your brand to reach out to potential buyers and win their trust. With the help of influencer marketing, your brands be also be able to venture into new markets.
For example, Sephora has a community called "Beauty Insiders." After experiencing the product by themselves, popular beauty vloggers and bloggers share their genuine feedback about the products in the community. Customers appreciate their honesty, which increases their trust in the brand.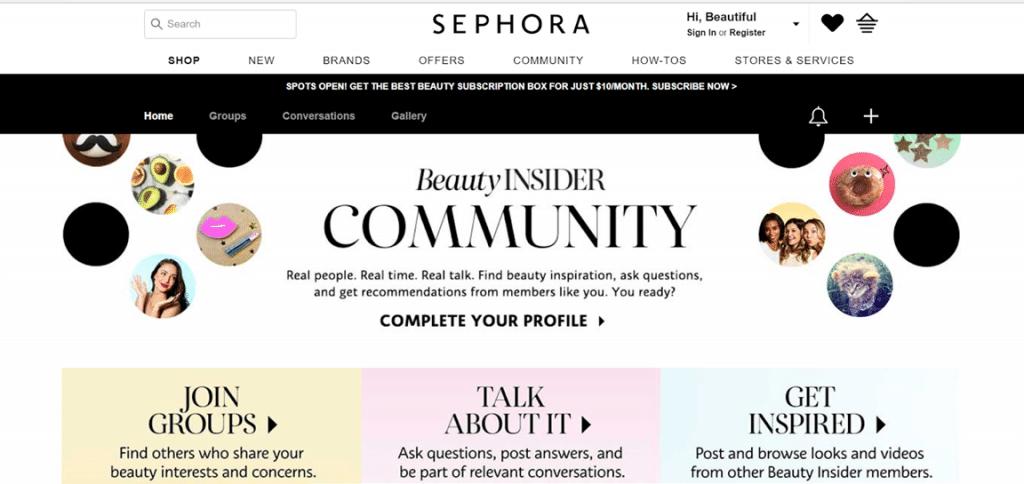 #4. Influencer Content is Way More Creative and Attractive
Developing creative and attractive content is the main component of an authentic brand story. Influencer marketing provides that opportunity to influencers and brands to develop innovative content with their creativity. All you need to do is explain to influencers the goal and objectives of your campaign. You may be surprised to see the kind of ideas they come up with.
One of the reports from TapInfluence found that maintaining authenticity is important from an influencer's perspective. The creativity of the influencer results in authentic content that attracts and engages a relevant audience. Nearly 83% of influencers are willing to collaborate with brands that provide them with a working environment of creative freedom.
For example, Rosanna Pansino is a food influencer who collaborated with, the WWF, Best Fiends, and Apple. She was given the full creative freedom to develop a video to help in raising money for the organization.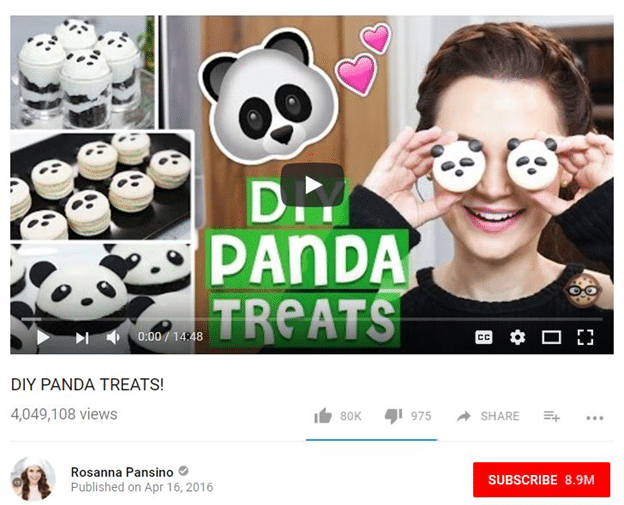 As a foodie, she came up with a new panda treat recipe of her own. This resulted in huge increase in engagement rate. The video successfully received more than 4 million views and 80K likes on YouTube.
#5. Influencer Marketing is More Cost-Effective
You need to have a big budget to have a successful PPC campaign. The cost per click depends on the keyword and position. Therefore, it is very expensive, and small business or startups may be unable to afford such huge expenses. From 2015 to 2016, there was more than a 25% increase in the cost of PPC.
On the other hand, influencer marketing is super cost-effective. According to a study by Linqia, brands normally spend an average of $25K to $50K for their influencer marketing campaigns. But even if you have a smaller budget, you can still successfully execute a campaign with the help of micro-influencers.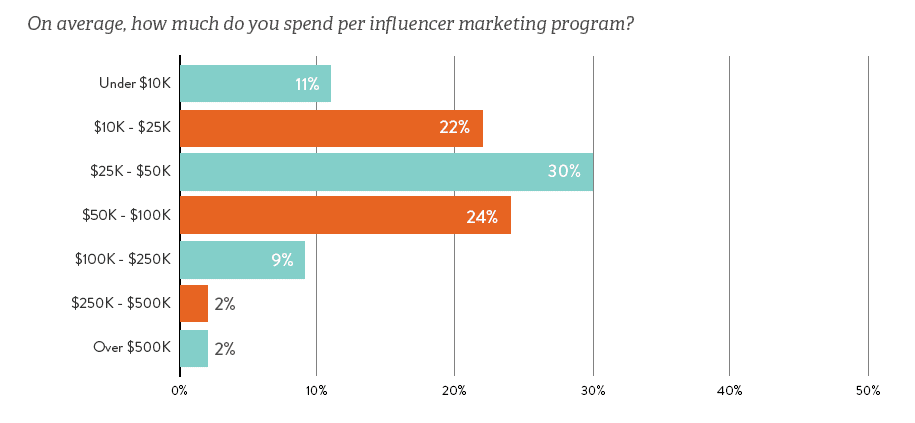 By partnering with micro-influencers, you can significantly cut down on the cost of your campaign as they charge less. According to a Bloglovin' report, more than 95% of micro-influencers charge less than $500 for a single Instagram post.  
And nearly 84% of micro-influencers are likely to charge you no more than $250 for a single post. Another advantage of working with micro-influencers is that they can generate maximum engagement and conversion rates.
However, one of the most difficult jobs is to find the right influencers who are aligned with your objectives. Tools like Grin can help you to find an influencer who is an expert in your industry. With the assistance of their filters like location, category, or social platform, you can find the perfect influencers for your campaign.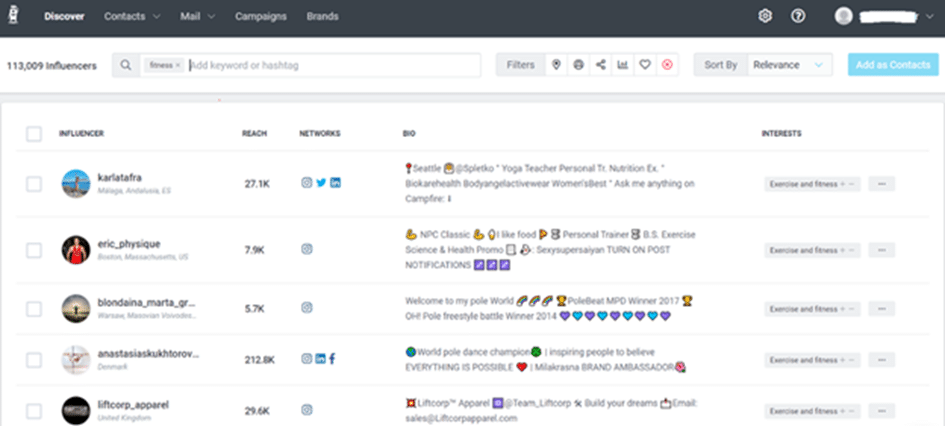 Koa Organic Beverages manufactures beverages from organically-grown fruits, best-suited for health and fitness enthusiasts. They teamed up with micro-influential experts in fitness for a marketing campaign. Andrea Taylor, one of the micro-influencers, uploaded a picture of herself holding a bottle of Koa Organic Beverages.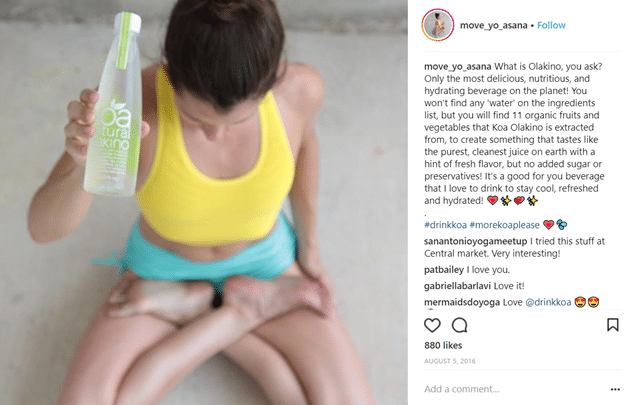 The campaign was successful, and the brand's reach increased by more than 500K. And they even gained more than 10K likes on their promotional posts.
Final Thoughts
As mentioned before, PPC is certainly preferable when you are looking to run a campaign with instant results. But it can turn into an expensive venture, which small businesses or startups cannot always keep up with. Hence, influencer marketing is widely preferred by many marketers and brands.
Influencer marketing can be creative. It is budget friendly. And most importantly, it is adblocker proof. This marketing strategy also generates higher ROI. If you have not tried influencer marketing yet, it is never too late to get started. Give it a shot, and let us know how it turns out for you.
The following two tabs change content below.
Gaurav Sharma
Gaurav Sharma is the co-founder of
Attrock
, a result driven Digital Marketing Agency. He's a certified Google Analytics and Adwords specialist who regularly contributes to reputed publications like the Huffington Post, TechCrunch and many more. He leverages his experience and knowledge as a digital marketer to help influencers monetize their efforts and eCommerce and SaaS companies grow their revenues. When he isn't inspiring his team of devoted individuals to achieve more, he can be found globe trotting, sampling all that the world has to offer.
Latest posts by Gaurav Sharma (see all)