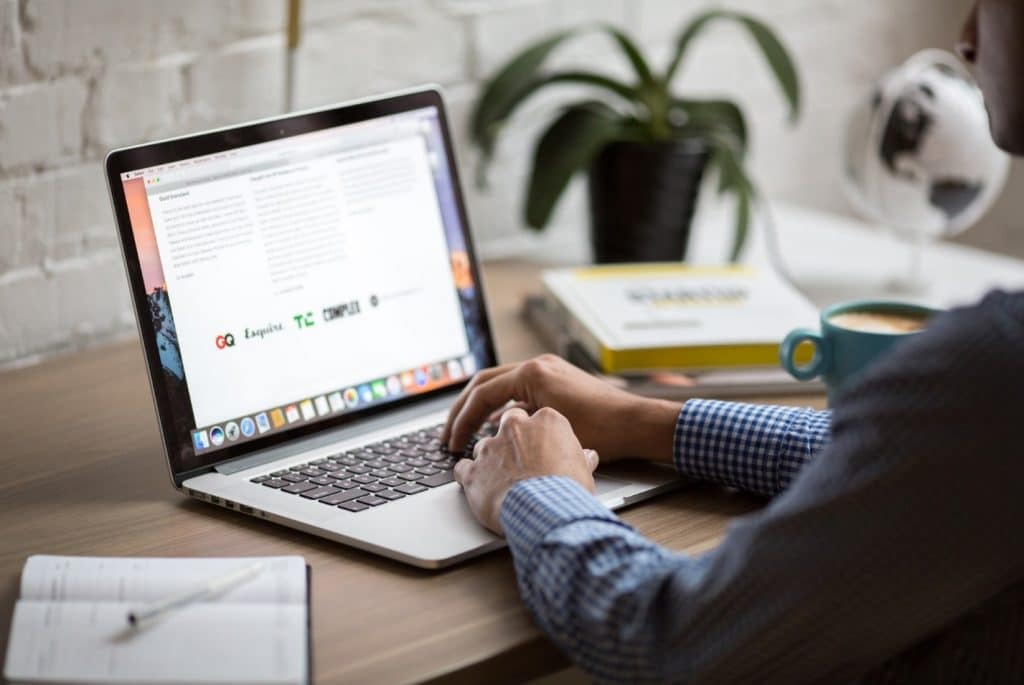 As per a Statista report, 98.4% of email users in America check their email at least once daily while 34% check it 'throughout the day.'
The realm of sales and marketing have experienced dynamic changes in the recent years, especially in the B2B segment. Emails are the best sales channel that can be used throughout the stages of a sales process. If effectively used, it can increase the number of prospects in your sales funnel. In this article, we will be talking about using email automation software for boosting your sales.
Email Marketing for Pooling the Prospects
Leads are not generated by sales personals; the marketing department qualifies the lead and passes it on to sales! Yes, email marketing is a crucial part of creating brand awareness and marketers use this tool efficiently for pooling in prospects for the business. Email automation is a great tool in your arsenal for maintaining a steady relationship with your leads until they get closed.
Once you have identified your prospect, keeping them engaged about your product with welcome and product emails is essential. Send "thank you" emails to your customers after they make a purchase. Drop a personalized email on their birthday with some added goodies like discount or offers.
Email marketing can be easily optimized for enhancing your sales. You can customize automated response for every specific action that a visitor takes while browsing through your website. The database post purchases can be used for nudging the customers for the latest offerings.
Personalized Emails
Personalizing your emails allows you to get rid of the situations where the receiver avoids the outreach emails, thinking they were sent out by robots. Using intuitive workflows from a CRM system, the users can automate personalized emails that will create a better connection with their prospects and customers. With the help of email tracking tools, you will agree that adding a personal touch increases your email open rate and click-through rate.
Plan your Sales Email Strategy


Using email automation based on set workflows, you can create a better opportunity for your business. Majority of brands send out occasional emails to their contact database, out of routine. With smart email workflows, you can customize the outreach based on the data of the last communication done by the customer.
Making email messages relevant based on the information you have collected about the customer and prospect over time allows you to establish better communication with your contact list. Also, it keeps you out of the spam list.
The Prospect's Journey
Not every visitor that visits your website is a potential customer and hence cannot be included in the prospect buyers list.
The reason visitors landed depends upon the target audience defined by your marketing team or the source where your blogs have appeared online. But the relevant part is that they might just be looking to find a solution to their problem.
You sales outreach emails involve attracting and qualifying the prospects, understand their problem, pitching your solution and its most valued features and move them through your sales funnel towards successful closure. That's your sales goal!
Once you have this goal in mind you can create and deliver the right content to your prospect which will help them understand the point that your solution is resolving their issues.
Sales Email Automation Using Workflows
Workflow automation leverages CRM software to autopilot certain busywork. You can successfully nurture potential customers using email automation with workflows. The level of engagement your target audience shows with the content you have sent out will allow your sales reps in following up with the prospects.
Smart email workflows provided inside a CRM notify your sales reps in real time whenever your prospects take an action towards the emails sent out by you.
For example:
If your visitors are filling up your sign up or demo form, The CRM will send out emails on the basis of the actions taken by the prospects. On the other hand, it will start distributing the leads to sales personals and will create a contact inside the CRM, automatically; getting rid of most of the manual labor that generally is present in every sales process.
Timely Notifications
CRMs these days come infused with email automation using workflows. As a sales unit, you can use this feature in getting a customized notification for your projects, deal, customer, and prospect update. If you have set a meeting after week, the system will notify you about it whenever you want to be reminded. If you have an important customer call or meeting scheduled for three days, you can set reminders for each day, in case you need to prepare additional documents for the prospect.
The following two tabs change content below.
Saptarshi Das
Saptarshi Das, a writer with an uncommon funny bone and a knack for perfection. Saptarshi has been writing about how Salesmate CRM helps small and medium business, for a long time now! He is a content writer and a geek in the digital marketing sense of it, who likes to spend most of his time researching ways technology is influencing your daily life (positively). Connect with him on LinkedIn.
Latest posts by Saptarshi Das (see all)