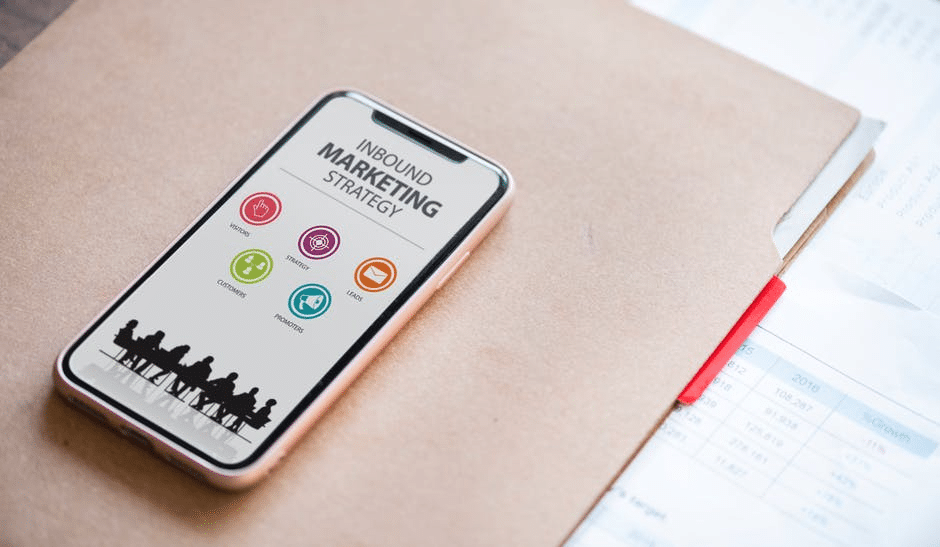 Inbound marketing is the art of attracting customers through alternative methods, such as great content or impeccable branding. It is a proven way of generating leads and sales, and often times, it can be less expensive than traditional marketing techniques.
When compared to outbound marketing, it is the less aggressive approach. It is all about earning a customer's trust and attention, not buying it. Meaning that you can gain new leads and loyalty in a much more organic way. In today's world where the Millennial and Gen Z crowd has become desensitized to advertising, finding new measures to capture your target audience is the key.  
But getting your inbound marketing right takes research, insight and a good understanding of your customer – as well as a deep knowledge of the market you're in. Creating useful and compelling content is at the heart of it all, and companies will need to redirect investment and focus on making their brand shine if they want to stand out against the competition.  
Here is a guide on how to nail your inbound marketing campaigns.
First, Understand the Basics
Before you can be a pro at inbound marketing, you first have to understand exactly what it is and what skills/specialisms are required. Unlike the more traditional methods of TV and radio, cold calling or print advertising, inbound marketing embraces the world of digital.
According to Mashable, 44% of direct mail is never opened and 86% of people now fast-forward through TV commercials. Which means the hard sell approach is out, and the soft sell approach is in. And these days, it's all about reaching your audience through different mediums, and often, this is online (although not always).  
If you're new to this, your inbound marketing strategy could include the following methods: 
Content is king when it comes to hitting the nail on the head with your inbound marketing. So having the skills to write up relevant, interesting and helpful content will be paramount to your brand's survival. Uploading useful articles, blogs and features will place your brand as an expert in your field and will engage your customer whilst also building a level of trust.  
Another way to establish your brand as a thought leader in your industry is to engage through social media. Social media marketing is a long-term strategy that can bring fantastic results, allowing businesses to convert today's social browsers into tomorrow's buyers. With the growth of social commerce, 2018 is the year to step up the promo on Twitter, Instagram, Snapchat, and Facebook.  
Search Engine Optimisation
Online presence is important for every kind of business, from the local plumber or hair salon to a fashion retail website or a company selling IT services for B2B. And having a good SEO strategy is essential for attracting organic traffic to your website.  
This is where we take the inbound marketing technique offline. Branding is the way you present your business to your customers, both online and offline. Whether you're thinking about the design of your print brochure or the look and feel of your website, this needs to be consistent throughout. The emotional connection between your brand and consumer determines your success, so merging online and offline efforts are very important.  
Learn the Four Stages of Inbound Marketing
Within the inbound marketing discipline, there are four phases to be aware of. These are Attract, Convert, Close and Delight. Only when the stages are executed in order can you effectively attract prospects, build leads and create loyal customers. Here are the four stages explained.
1. Attract
This stage includes techniques such as SEO, PPC and link building, online blogging or social marketing. It is all about making the initial connection with the customer, turning strangers into website visitors.
2. Convert
This is the stage to focus on turning those visitors into leads, and that means having the right call to actions on your website.
3. Close
From email marketing to workflows and CRM integration, the third phase is all about closing sales and converting leads into first-time customers/shoppers. There are many psychological triggers that can make your conversions more successful, and AB testing tools are a great way of seeing what is most effective.
4. Delight
The last and final phase is all about turning customers into promoters through referrals or social media – and it is often the most neglected part of the methodology. But boosting customer loyalty, attracting repeat sales and implementing a referrals system is something that shouldn't be ignored. Staying in touch is key if you want to get your inbound marketing strategy on point at every corner.
Have Strategies in Place
Once you have understood the four phases of inbound marketing, you will need to put a strategy in place. Never approach any marketing campaign or a long-term branding project without a plan of action. Before you begin drafting up a strategy document, make sure you have conducted all the necessary research. Some important things to nail down during the research stage are –
Defining Your Business
What are the KPIs you want to set/measure?

What are your revenue targets?

What is your sales process like?
Know Your Industry
Who are your main competitors?

What are your USPs / how do you stand out?

What current events/industry news do you need to know about?
Research Your Customer
What is your customer profile?

What are the biggest problems your customers face?

What sort of messaging works best for your target audience?
Not only is an overall strategy required, but it's also important to have individual strategies for each discipline under the four phases. Managing the tasks of search engine optimization, social media management, email marketing and blogging/blogger outreach are jobs in their own right. This means that each cog in the wheel needs to be well oiled, and having the right team in place is critical.
Once you have strategies for each area of marketing, you can look at resources and your team. Do you have the right people in-house? Do we have the budget for hiring more staff? Is it worth taking on an agency or freelancer to help with your campaigns? These are the questions you will need to be asking.  
It is also extremely beneficial to combine both inbound and outbound marketing strategies in order to maximize the potential of your brand and business. Whilst it is true that outbound can be a little 'old hat' in some ways, some outbound methods are still very relevant. Remember that inbound marketing is often a long-term strategy and can often take time to garner results. So for speed and scalability, it's often useful to combine both for double the impact.
The following two tabs change content below.
Robert Lovell
Robert Lovell is a UK-based writer and marketer at JTC Consultants where he dabbles in the dark arts of PPC and digital marketing. Robert has worked as a professional writer for over a decade and writes for numerous online and print publications.
Latest posts by Robert Lovell (see all)