PPC advertising is a hidden treasure—the more you dig smart, the better the profitable opportunities you gain. It is a powerful marketing tool to diversify your target audience and boost revenues. The best thing about PPC advertising, unlike SEO and content marketing, is that it delivers quick and effective results. However, there are risks too. In this form of advertising, you pay every time the ad is being clicked. And it is difficult to ensure the quality of such clicks. If you want to achieve an insane PPC results from Move Ahead Media, visit their webpage today. You can also ask a veteran PPC consultant, and he would say the success of pay-per-click campaigns depends primarily on two factors: 
Increasing the Click-through-Rate (CTR)

Reducing the Cost-per-Click (CPC)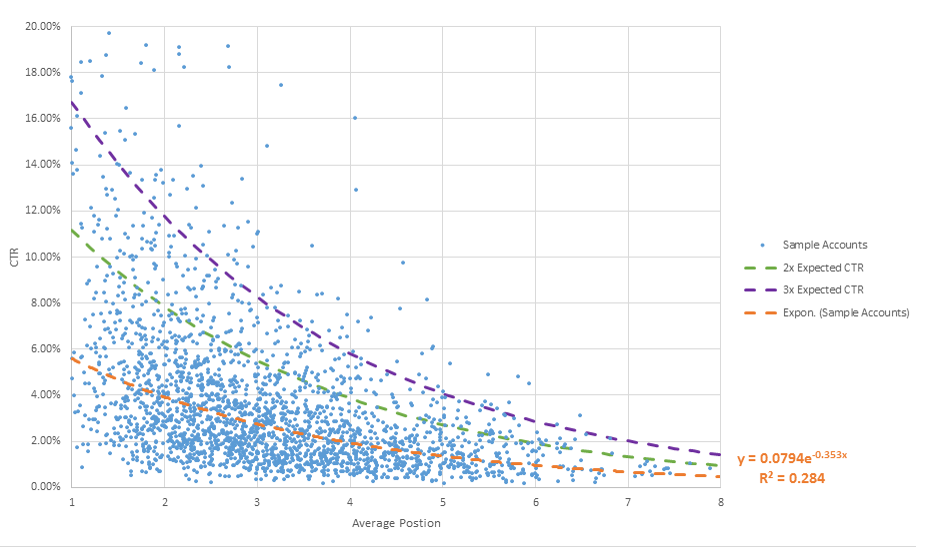 The objective of pay-per-click advertising is certainly to increase the CTR but not at the cost of exorbitantly high CPC. Since every ad click counts, it is important to ensure the quality of such click or to increase the conversion rate of such clicks. To achieve this, it is crucial to have a high-Quality Score (QS) that emphasizes your ads and keywords are pertinent to consumer needs. This results in a higher purchasing ad rank which leads to increased conversions and better ad positioning, thus reducing your cost per click.  
Pay-per-click advertising is, undoubtedly, the best way to generate high-quality leads and grow your business. However, the stigma of high CPC pulls down the marketers' interest to invest in the long run. Leveraging proven PPC tactics and the expertise of SEO consultants can help avoid losing your money while generating higher revenues.
This article delves deep into discussing what you can do to increase your PPC advertising revenues by lowering your cost-per-click.  
Let's get started.
#1. A High-Quality Score Can Help Lower Your CPC
Many believe taking the 'Quality Score' approach to lower the CPC is old-school. The truth is – a good Quality Score can lower your Cost per Conversion by 16-80%.  
Quality Score is an important metric that helps establish where a pay-per-click advertiser rank on the Search Engine Result Page (SERP) and what is their budget or how much they pay. Unlike common misconceptions, the Quality Score is not entirely dependent on the bidding system but also requires advertisements to be relevant. In fact, relevant ads are likely to generate higher CTR, irrespective of the budget spend. In addition to CTR, other important factors that help determine the QS are: 
The relevance of the ad text and its keywords to the audience group

Quality of landing page

Historical account performance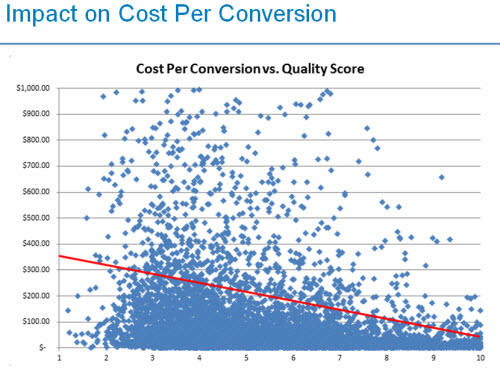 Quality Score is a vital determinant of your ad rank and positioning as goes the following formula:           
Max Bid x Quality Score = Ad Rank — Position 
So even if you bid less and have a high QS, chances are you will garner a better ad rank and position in comparison to an advertiser with the highest bid with poor QS.  But this is just one side of the coin. Let's see how Quality Score can help reduce your campaign CPC.  
Typically, CPC is calculated based on the following formula: 
CPC = Ad Rank of the Advertiser below You / Quality Score + $0.01 
So, let's understand with an example of how a higher Quality Score can help lower the CPC than your immediate next advertiser. Suppose, your maximum bidding amount is $3.00 with an ad rank = 20 and Quality Score = 10
The advertiser just below you (A) has a higher bidding amount of $5.00 with ad rank = 16 but Quality Score = 4. There is a third advertiser (B) bidding at $7.00 and has an ad rank = 12 and poor QS = 2.  
According to the above formula, your CPC = Ad rank of (A) / Your Quality Score + 0.01 = 16/10 +0.01 = $1.61
CPC of (A) = Ad Rank of (B) / Their Quality Score + 0.01 = 12/4 + 0.01 = $3.01
Thus, despite having a higher bidding amount and better ad rank, the CPC of (A) is higher than yours because they have a poor Quality Score.  
Here are some quick tips to help improve your QS, thus, increasing your CTR and lowering your CPC: 
Write engaging, simple and non-brainer ad text

Integrate ad extensions that make your PPC advertisements appear bigger and easily clickable

Be smart in organizing your ad groups; make them tighter with most relevant keywords

Bid on branded keywords with high CTR and rate of conversion



With a better Quality Score, increased CTR and lower CPC, revenues are bound to flow in.   
#2. Manual Bidding is the Way to Go
If your objective is to increase your PPC ad revenues by lowering the CPA, then manual bidding is an effective trick you can master. By switching from automatic to manual bidding, you can easily prioritize and bid on keywords that are most likely to drive maximum conversions. Furthermore, you have the flexibility to optimize your CPC to an extent that helps increase click-through-rate, thus, generating quality leads.

Here are some vital things to keep in mind for effective manual bidding results: 
Start with one PPC ad campaign at a time

: Initially this might seem to be a daunting task, especially if you have too many ads to manually bid for. But it is always recommended to start with one and gradually, scale up from there.



Bid for high-conversion keywords

: A good tactic is to increase your bids for keywords that have high conversion potential. When you do so, make sure you reduce the bids for keywords that aren't converting. This will help boost your revenues while minimizing ad spend on keywords that cannot generate leads for your business. Find out the keywords that have garnered a high rate of impressions but could not drive sales, and cut down on your bids here.



Start bidding with a low cost per click

: Another result-driven manual bidding technique is to find out the average CPC, combining all your PPC ad campaigns. Next, identify a default bidding amount that is close to that figure.



#3. Optimizing Your Keywords
Changing your approach towards PPC ad keywords is another proven tactic to lower your CPC and boost revenues. Search engine algorithms are evolving faster than you can imagine. If you follow the same old approach, you will definitely be beaten down by your competitors. Following these techniques can help increase your CTR, lower your CPC and drive more revenues: 
Use long-tail keywords

: For PPC advertisements in a competitive industry, the average cost per click can be remarkably expensive. To address this challenge, you can integrate some long-tail keywords in your ad text. This will help improve your Quality Score which is an effective way of reducing your average CPC. There are several tools you can use to

find suitable long-tail keywords for your PPC campaign

. Google search engine is one of the easiest ways to do it.



Incorporate keyword variations

: When the competition is tough, bidding for high-conversion keywords can be difficult, particularly if you have a tight budget. A good alternative is to perform in-depth keyword research and discover low-cost keywords that are relevant to your ad group.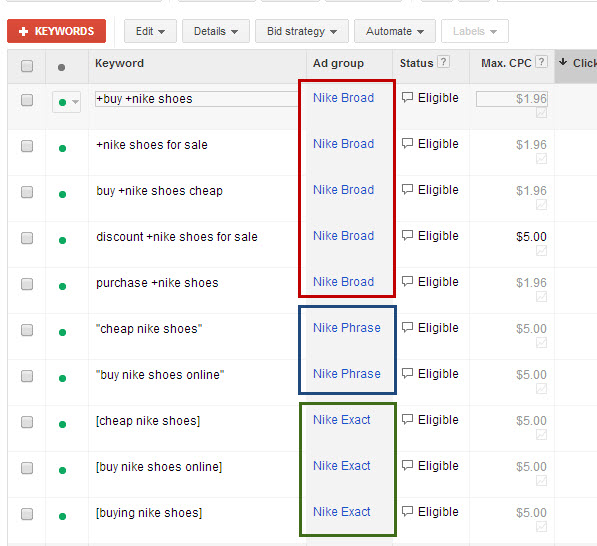 In the Keyword Planner, you can search with your primary keyword to get variations you can use. You can then filter the results in terms of competition and identify low-competition phrases that you can use in your ad text to lower CPC. You can also filter on the basis of low – high average CPC estimates from the Suggested Bid column.  
This strategy will help you improve your campaign performance while reducing the average CPC.  
Leverage the power of negative keywords

: Perhaps you have never thought of it but negative keywords can also aid in reducing your CPC while boosting your revenues. Adding negative keywords in your ad text can prevent it from showing to the audience who search with those words. Irrelevant searches can lower your click-through rate, thereby pulling down your Quality Score. This results in higher CPC.



Negative keywords can help show your ad only to people who are genuinely interested in what you have to offer or looking for your ad.   
#4. Hire a Professional
SEO Consultant
Finally, nothing beats the knowledge and expertise of professional SEO consultants in helping you make the most from your PPC ad campaign. They are well-knowledgeable about the latest trends and proven tactics that can help increase your revenues by lowering your average CPC. They will implement the most effective strategies that are tailor-made to fit your unique advertising requirements and increase your CTR while reducing the cost per click.  
As experienced PPC experts, they offer a wide range of services that include in-depth keyword research, creating engaging ad copies, bids management, analysis, and reporting. At the core, the objective is to maximize your revenues by lowering the CPC.  
Conclusion
PPC advertising is a powerful tool that can help generate quick sales and higher profits for businesses. However, where high CPC poses a major challenge, the above-mentioned tips can definitely be your saviour. Seek expert guidance from SEO consultants or leverage top PPC services to make your PPC advertising campaign a big success.
The following two tabs change content below.
Amara Luis
The author is an expert in handling the work related to keyword research and web page optimization. She is one of the top
SEO consultants
working in SEO Services Consultants company since 2015. She has worked on many projects for the betterment of her clients' business. Most of her clients admire her for a deep understanding of market trends.
Latest posts by Amara Luis (see all)