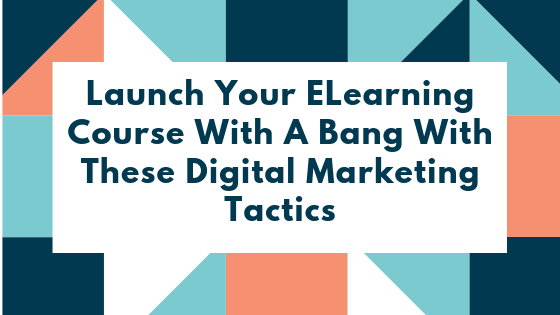 Digital marketing is about two things – Experience and Visibility.  
Imagine this: You have created a fantastic eLearning course. It is full of animations, images, quizzes, videos, even games like 메이저사이트, and now you cannot wait to release it to the world. You are dreaming about all your future learners who will marvel at your creation and pay you to experience the best ways of learning. 
You release the course and wait. And wait… And wait.  
What must be wrong?  
The bad news is, even though you launched a crazy-engaging and fun course, but for some reason, it didn't reach your target audience.  
The good news is, this can be effectively corrected. 
Because, while your eLearning course is enough to take care of the "experience" part, there are some tactics that can put your course on the map of the internet.  
Read on to find out how.
#1. The Avatar
Yes, it was an excellent film, but that's not what this is about.  Creating an avatar of your ideal student can be said to be the next level of target audience research. Many people follow the criteria of creating an Avatar to do in-depth analysis for your ideal learner.  
The idea behind this is to create a persona on which all your marketing strategies, as well as your course content, will depend.  
To create the Avatar of your ideal audience, you need to keep the following points in mind: 
What is the age bracket of your audience?

What is the geographic and cultural background of your audience?

What are the personality traits of your audience?

These traits will consist of their leisure activities, hobbies, social concerns, etc.

What are their demographics?

These traits will include their job titles, income brackets, family status, aspirations, motivations, preferred languages, social media habits, concerns, gender, etc.



This is sure a lot of research, but it is crucial because when you try to sell to everyone, you end up selling to no one. Especially in the case of MOOC, custom eLearning content development is crucial.  
In fact, according to Marketo's report on Audience Engagement Gap, close to 56% of consumers strongly believe that companies and brands should have a better understanding of their requirements.  
To make the profiling process simpler, you can follow these rules: 
Make a profile based on your existing customers. You can also take a survey and use those finding for your research.

Identify the concerns, requirements, and problems faced by your target audience.

Do competitor research based on how they are catering to the audience and how well are they fairing in it.

Follow community-building exercises like events, webinars, etc. This will help you in engaging with your audience and them in understanding your work in a better way.



#2. The USP
You type in your search tab "Learn French in 30 days", and *boom* "here are your gazillion results".
Clearly, there are other people creating similar kinds of courses. So naturally, there is a need for your course to be different (and better) from others.  Apart from the target audience, another pivot point of your eLearning course is the USP or Unique selling proposition.  
Once you have done your competitor research before creating your course, you can be sure about two things: 
What are your competitors' USPs?

You need a different AND better USP.



This will not only help you in building a unique and better course but also help you in presenting it in a way that is different from others and hence attracts more customers.  
To identify or create your UPS, follow these steps: 
Find out what your target audience REALLY wants out of online courses.

For instance, if your audience wants their course to give them an evaluation of their performance at the end of each lesson and no other competitor is doing that, then you can make it your course's USP.

Work on creating your elevator pitch. That is, the briefest and sharpest sales pitch that you can make. This pitch should answer questions like,

For whom

What product

Unlike what

Features



With the help of these two steps, you will be ready to promote your course by conveying what makes it unique.  
#3. The Keywords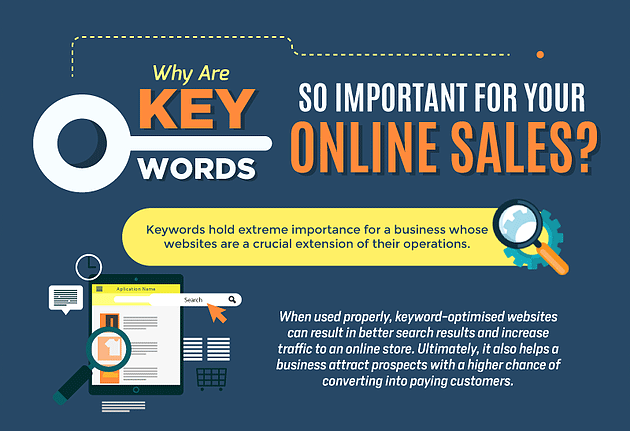 Keywords are the building blocks of everything about "digital marketing". Making your course rank on the SERPs to selectively bringing only potential buyers to your website, keywords are responsible for everything that makes something go viral.  
It might look like a game of chance, but it's not. Here's how your keywords can be brought to action for the marketing of your online course.
The fundamental process for researching keywords is: 
Brainstorming about probable keywords

Filtering out the most relevant keywords from the least relevant keywords.

Making your list of keywords final by checking their search volumes.



Apart from these steps, when you are researching keywords for an eLearning course, you can use some special tips, like 
Creating a list of topics that you would include in your course before brainstorming for keywords.

You can take a look at the "related searches" option on search engines, and even the autocomplete feature for search queries.

Always make sure that you check the keyword rankings of your competitors to find the sweetest keywords that are neither too difficult to rank on, nor are too easy.



Once you have found all the keywords for your course, it is time to correctly positioning them. Here are the places where placing keywords is the most effective. 
The Name & URL of Your Website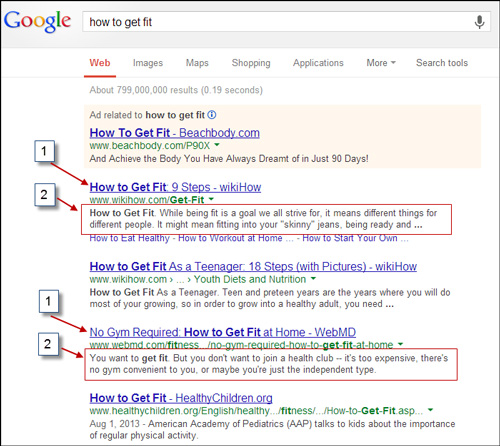 Every digital marketing buff knows how vital website addresses are for the ranking of one's website. Therefore, to rank higher on SERPs, remember to use your central keyword in your website URL.  
Not only will it make you rank higher but will also convey the intent and central idea of your website to your visitors. In fact, if you want to maximize the effectiveness of your eLearning course, you should use page keywords in their respective addresses as well.  
The Titles & Subtitles 
Tags are crucial for a good ranking of websites. These tags are titles of your website pages that are displayed in search results. To scale the relevance of your website, search engines use these tags to include your page in their search results.  
The best kind of title tags are the ones that are simple and straightforward. You can also check the rating of your decided tags with the help of various online tools.  
Meta Description 
These 160-character long descriptions are seen just below the title tags. And while short, they give the readers the first glimpse of your online course and can prove to be highly significant for the Click-through rate of your website. 
These spots for using keywords are apart from using them strategically across your main content, including the headings (H1, H2, H3, etc.).  
Keywords are essential not only for making your course reach to a much wider audience but also to a broader, more relevant audience. The relevance of the audience is important in the cases where you are paying to gain a visitor, for instance, through PPC ads. 
Using the right keywords in your PPC ads ensures a targeted marketing approach that directs only interested traffic to your website, so you only pay for the visitors who are potential customers. 
#4. The Social Platform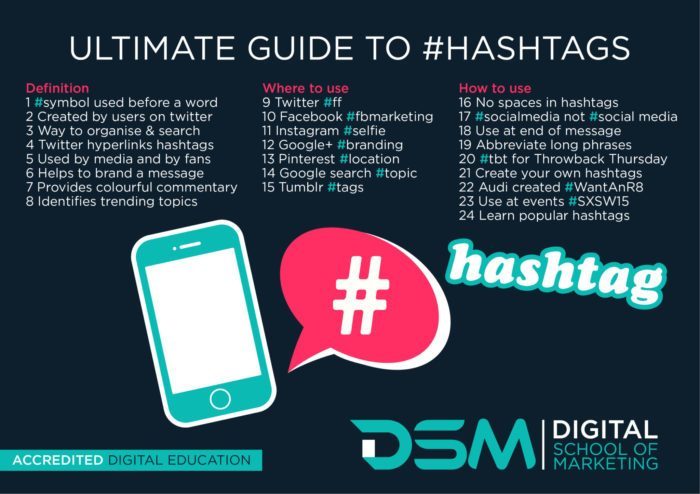 It goes without saying that when we have social media and #hashtags to our aid, digital marketing and reaching the target audience has become simpler than ever.  
Ideally, in today's hyperconnected world, making your online course viral can be extremely easy or challenging. And the difference between the two scenarios comes down to your social media marketing strategy.  
After all, with a potential of around 3.5 billion unique social media users, it is only fair to use these platforms for our advantage. Here's how you can do it.
Make Your Competitors, Your Allies 
Before you jump up in shock, read ahead.  Now, when you build an online course, there are only the possibilities –  
Either you are highly popular in your niche in which case you already have your audience, or

You have not yet built your brand name and are looking for recognition, or

You are moderately popular, so, you can go either way.



Knowing the volume of search results that pop up for every search, it is safe to say that the maximum of the online course providers fall in the second category. If that is the case with you, then you need to build your social media presence before anything else. And the best and quickest way to do it is by getting a shout out from the established brands of your market.  
These existing brands have built their loyal customer base over time with their work. If you approach them with the offer of a venture, they might help you in gaining visibility.  
You can engage with them over a series of tweets, compliment their content, comment on their posts, etc. You can also show appreciation for their work by sharing it on your handles. These should be regular activities to catch the eye of the big players in your niche.  
Once they are aware of you, you can start building personal connect and eventually offer them a joint venture or simply request for their contribution. 
Share Your Secrets 
While the old testament calls this a sin, in the modern world, people appreciate transparency among brands, even if it is for an eLearning course.  Regardless of whether you are making a business development training course or high school English course when people see your organic ways of working, they love it, and they share it.  
For instance, you can recommend your reliable resources to people who want to learn, or you can share "extra information" which can be detailed and valuable. These kinds of activities allow your audience to build trust in you and believe in the high quality of your courses.  
Apart from these, you can provide introductory discounts, or give other offers to your audiences like a free demo, or an extra learning module.  
In the End

The internet offers endless ways of promoting a course. Be it through webinars, email marketing or social media channels; the opportunity to promote your course is everywhere.  
You have already created an amazing eLearning course; all you need to find now are the right places and means for connecting with your audience and telling them about it.  
All the best!
The following two tabs change content below.
Christopher Pappas
Christopher Pappas is the Founder of eLearning Industry's Network, which is the largest online community of professionals involved in the eLearning field. From publishing comprehensive guides to providing
eLearning browser notifications services
, his company offers solutions for every aspect of eLearning. Christopher holds an MBA and an MEd (Learning Design) from BGSU.
Latest posts by Christopher Pappas (see all)