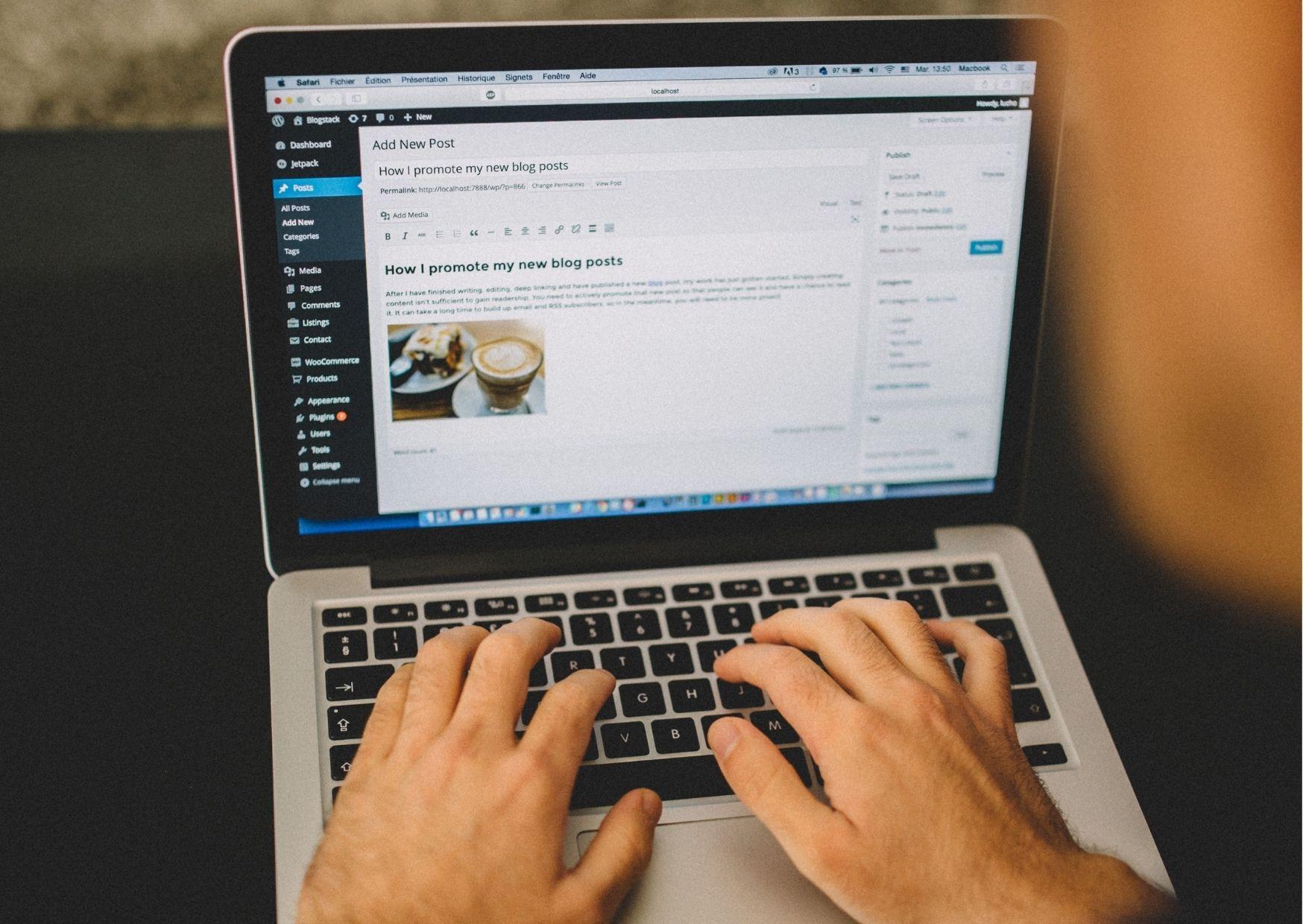 Everyone deserves the right to navigate the internet, unrestrained by poor design choices, bad layouts, or inaccessible sites. In a world where over one billion people live with some form of disability, with this figure increasing every day, it's time we all stopped to think about internet accessibility.
Web accessibility is about creating equal access online, allowing all users to navigate all the sites they want. While leaps have been taken in the past several years, with WordPress having a wide range of accessibility support pages, the uptake still isn't moving fast enough.
In this article, we'll discuss exactly why you should incorporate accessibility into your WordPress site, as well as demonstrate three easy ways of doing so. By the end of this, you'll be an expert in digital accessibility regulations.
What Are Online Accessibility Standards?
Otherwise, known as WCAG, the Web Content Accessibility Guidelines are currently the global standard when it comes to creating an accessible website. These standards are created and imposed by the World Wide Web Consortium (W3C), which is made up of an international selection of disability experts.
As suggested on their regulations page, the WCAG has the end goal of "Providing a shared standard for web content accessibility" that aims to "meet the needs of individuals, organizations, and governments internationally". In short, they're trying to create a fairer world of internet access for everyone.
If you're ever in doubt about a specific part of your WordPress website, you can find an answer in the full WCAG regulations. Currently, there are live publications for both WCAG 2.0 and 2.1. If you're just starting to create your WordPress site, follow the 2.1 regulations, as these have additional features that pertain to mobile access.
What is WordPress' Stance On Accessibility?
While there is a huge range of both free and premium themes and builders for WordPress, one of the main things they're lacking is accessibility support. As WordPress is simply a platform that allows others to create their personal blogs, this isn't necessarily their fault.
In actuality, WordPress is now strongly pushing for accessibility across their platform, with in-depth tutorials on their site aimed at helping users make their site more accessible to everyone.
When designing specific elements of your site, WordPress' editor will even give you tips about certain decisions, pushing you into more accessible design options.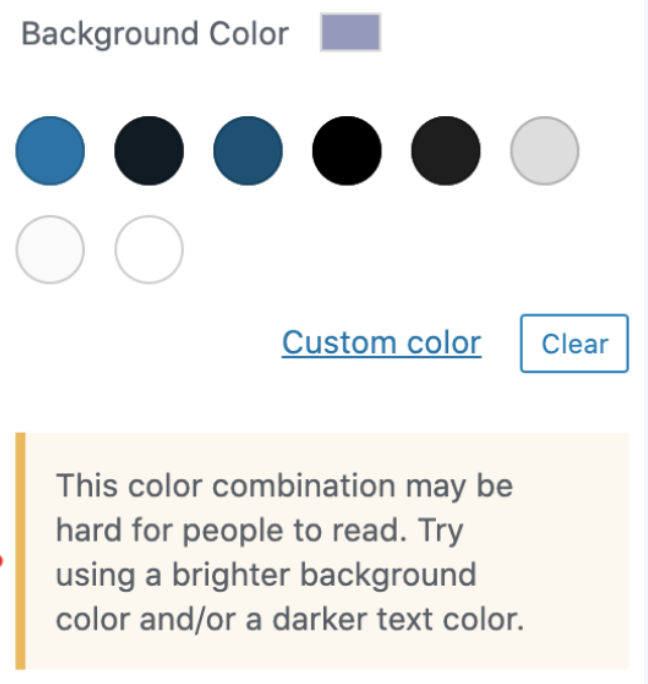 WordPress also includes a range of Accessibility Ready Themes that you'll be able to use right from the beginning of your designing process.
However, while there is a selection of both paid and free themes you can select, the list is far from exhaustive.
Why You Should Make Your WordPress Website Accessible
There are two main reasons you should aim to make your WordPress website as accessible as possible. The first of these is the simple fact that when your website is more accessible, a greater number of people will be able to use it.
Not only does this mean a larger audience will access your information, but it also means that the number of people that come across your site will increase. That's because Google and other search engines favor sites with strong accessibility functions.
With a boost in traffic comes an increase in revenue, benefiting you while also ensuring that any person with a disability that's navigating the internet finds no trouble on your site.
Additionally, if your website isn't accessible, you're now in a position to be sued by a disabled person that's navigating the web. By not changing your site to further add accessibility support, you're withholding access from numerous people.
Due to this, you're on precarious ground regarding liability. In the first half of 2021 alone, lawsuits were up 64% from the previous year, which in itself was already the highest year of successful discrimination cases on grounds of inaccessible websites to date.
With a rising number of successful lawsuits against sites with inaccessible websites, simply from a financial standpoint, it's more than worth ensuring your site complies with regulations.
How You Can Ensure Your WordPress Site Is Accessible to Everyone
There are three main ways to ensure your site is up to scratch when it comes to accessibility regulations. Each of these varies in complexity, with one of the options most likely being more in line with your skills and current capacity.
You can:
Use a WordPress theme that is accessible
Code your own accessibility into your site
Do it automatically with accessiBe
Let's break these down further.
Select a WordPress theme
There are currently over 90 accessible WordPress themes that you can choose from. Each of these already has accessibility in mind, with all elements specifically created to accommodate all users.
If you're just getting started with your site, this is a great way of building accessibility into WordPress from day one.
Code for Accessibility
As the WCAG regulations are widely available online, you'll be able to move through your site and code or recode individual elements to ensure they're in line with the process.
While this process will undoubtedly take longer than the other two options, it does ensure that you can keep your site exactly as you like it.
The accessiBe plugin
Web accessibility company accessiBe makes it their mission to make the internet a more accessible place, one site at a time. With innovative new technology, they've now automated the process for you, allowing your WordPress site to meet WCAG requirements in a matter of minutes via their accessibility plugin. Their AI technology will scan your site every 24 hours to search for new content that may need to be remediated.
Final Thoughts
Whether you're an accessibility pro or just taking the first steps towards making your WordPress website more accessible for everyone, you can follow several pathways.
You'll be able to code in accessibility yourself or select one of the many WordPress themes that accommodate. However, if you're looking for the most straightforward method, by far the easiest way to comply with regulations is using advanced AI tools like accessiBe, which will automatically help your site become more accessible to all of its users.
From avoiding lawsuits to creating a more accessible internet for everyone, the time has come where everyone should have digital accessibility in mind.
The following two tabs change content below.
Latest posts by Sameer Panjwani (see all)