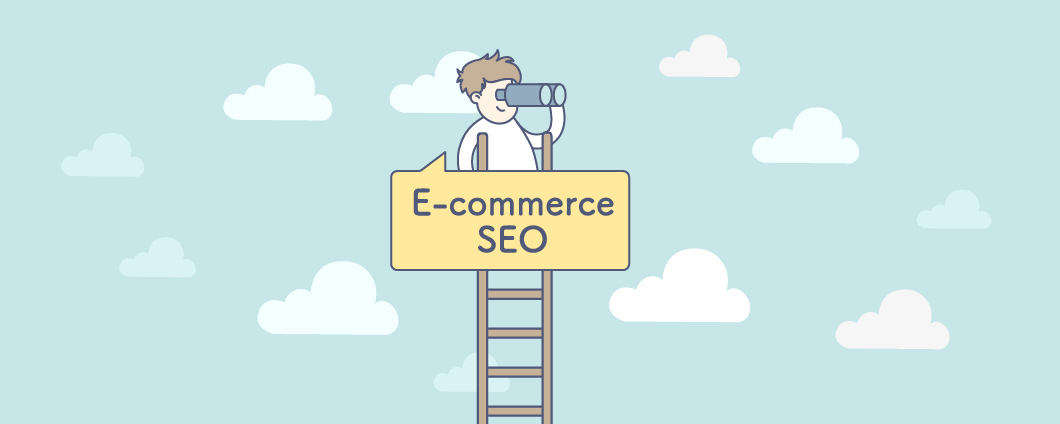 The more traditional means of e-commerce SEO are fierce. Outranking the Amazon's, Zappos', and big-box retailers of the world is a near-impossible feat for most e-commerce stores. Just breaking page one for a competitive product keyword can be a milestone in itself. 
The fact of the matter is – most speciality retailers and online stores must climb a steep uphill battle when it comes to e-commerce SEO. And while many of these online retailers make creative use of social media and content marketing to reach their target audience, some are still finding success with search. 
One SEO practice that commonly gets overlooked is optimizing product images. Because many users explore Google Images for products of interest, this platform makes a unique angle to your greater SEO strategy. These techniques go beyond just Google Images, too, increasing the likelihood of appearing in the organic "Images for" snippet, all while giving a much-needed SEO edge the product page in itself. 
Applying Keyword Data and Insights
While the target keyword for a given product image seems obvious, uncovering some tangible data and insights can be very helpful. In short, it's best to be as specific as possible when optimizing an image, and include particular details about the product or image itself.

For example, consider the keyword surrounding Adidas trail running shoes. What model are they? Are they for men or women? Do they come in certain colors, styles, or features? Are they on sale or on clearance?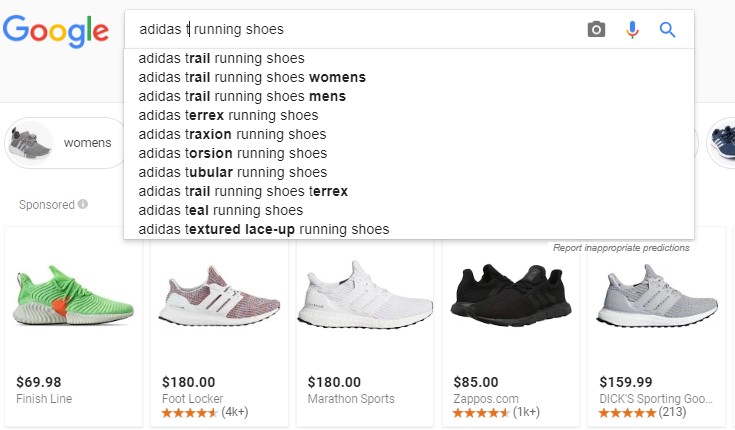 Asking these questions can help you define the best keyword phrase (or "long-tail") to optimize your product images. Using Google predictive search (as shown in the figure above) can be a good starting place, but it's also useful to have more precise keyword data. Tools like the Google Keyword Planner,  Moz Keyword Explorer Ahrefs Keyword Explorer, and Mondovo Keyword Research tool are all capable of providing tangible keyword data and seasonality insights. 
How to Optimize Images for SEO: 3 Step Process
The process on how to optimize images for SEO can be distilled into three simple steps. Take note right away that we must first address the image files before uploading them to the site..
#1. Naming the Image File
To most clearly articulate this process, let's continue with our shoe example and optimize an image for "Adidas Terrex Trail Running Shoes", which will be our primary keyword target per the data below, but we'll also include "Agravic Speed Orange" as a model and color modifiers.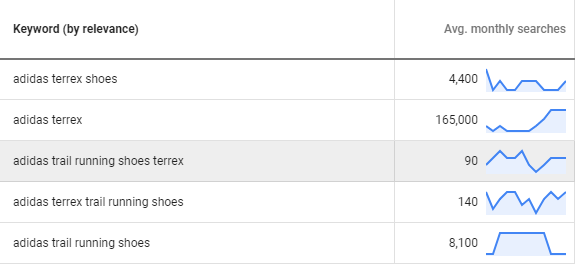 First, we must make sure the image is saved as .jpg. Unlike .png and .gif, using .jpg files allows you to edit the image Properties, which we'll get to shortly. 
Next, name the image file according to the target keyword phrase. In this case, simply "adidas-terrex-trail-running-shoes-agravic-speed-orange.jpg" will do just fine. If you several similar images of the same product, you can add slight variations to ensure they're original, like "adidas-terrex-trail-running-shoes-agravic-speed-review.jpg."
#2. Earning Extra Credit
This next part we'll consider earning extra credit because there's still some debate amongst the SEO community as to whether an image's metadata actually translates to web browsers. But based on the experience of myself, my company, and colleagues, implementing the steps that follow has resulted in far greater search visibility (both organic Search and Google Images) compared to skipping them altogether.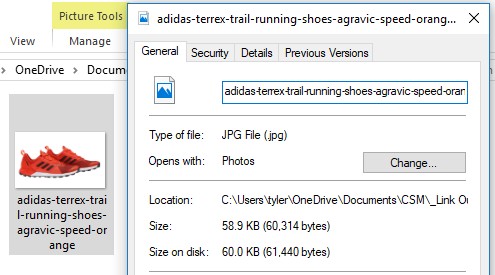 When viewing the folder containing the image, right-click the image file and select "Properties." Here we can populate specific pieces of information related to the file. The default General tab should already contain your SEO-friendly file name. 
Now click the "Details" tab where we'll include additional content to the Image Description section, specifically its Title, Subject, Tags, and Comments. We can also rate the image as 5-stars and include an author if the latter is available. Populate the image file Properties to their fullest potential. Then click "Apply," "OK," and proceed to upload the image to the website.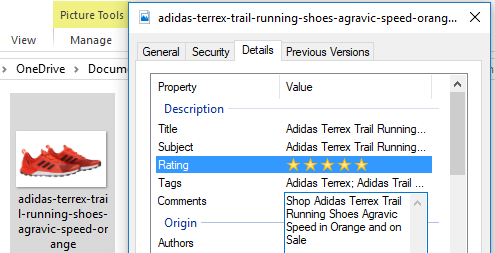 #3. Populating the Image Title, Description, and ALT Text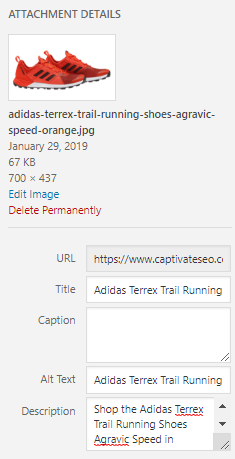 This next step shouldn't be too advanced for those familiar with common SEO practices. After uploaded, we'll want to include an Image Title, Description, and ALT text – all to be aligned with our previous keyword naming. Because most of us are using platforms like WordPress, this option is available under the image's settings.
There's no bag of tricks here; just populate each of these fields to match with the keyword phrase we used to optimize the Image Properties.
However, like mentioned above, if we have several images that are very similar, we'll want vary our Titles, Descriptions, and ALT Text to specify certain qualities, like size "Adidas Terrex Trail Running Shoes Agravic Speed Orange 11" or vantage point like "Adidas Terrex Trail Running Shoes Agravic Speed Width" In essence, it's important to ensure each image is populated with unique content and in a natural manner. 
#4. Implementing Product Schema
The final step is to implement Product Schema to each product page. By adding Schema product metadata on our pages, we can help make the page's content more accessible by search engines, which can also trigger rich snippets to appear in the search results
Although this step may seem highly technical, it's really not all that difficult to execute. Below is an example that was generated using the Schema markup generator at TechnicalSEO.com.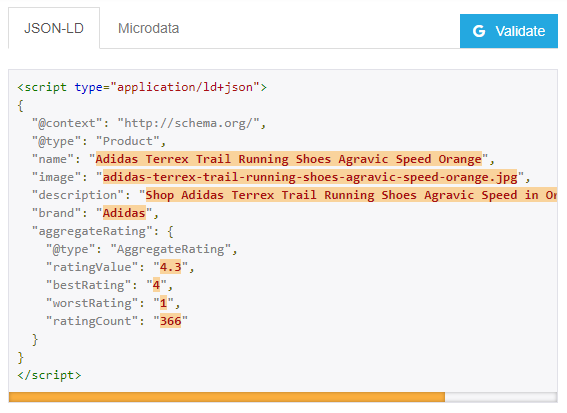 By going the distance to execute this last step, not only can you improve the visibility of a product photo in Google Images, but it also adds significantly more SEO value to the product page itself.
Final Takeaways
Lastly, if you're using large images with heavy file sizes (approximately 200-300 or more KB per image), consider compressing them to the minimum size. Because page load speed and behavioral variables are now important ranking factors, compressing large images is critical for SEO, especially when a page contains many images. Fortunately, there are many free tools and WordPress plugins available to help.
When it comes optimizing product images for e-commerce SEO, the simplest of measures can go a long way in bridging the gap against more authoritative competitors. Not only can do these practices help bring ready-to-buy traffic to your store's product pages, but they require very little effort to implement.
The following two tabs change content below.
Chris Everett
Chris Everett is an Atlanta SEO Consultant and the Founder and CEO of
Captivate Search Marketing
, a full-service Digital Marketing Agency in Atlanta. Chris has over a decade of experience in Digital Marketing and has created his proprietary Search First® marketing methodology to help his clients achieve their business goals.
Latest posts by Chris Everett (see all)