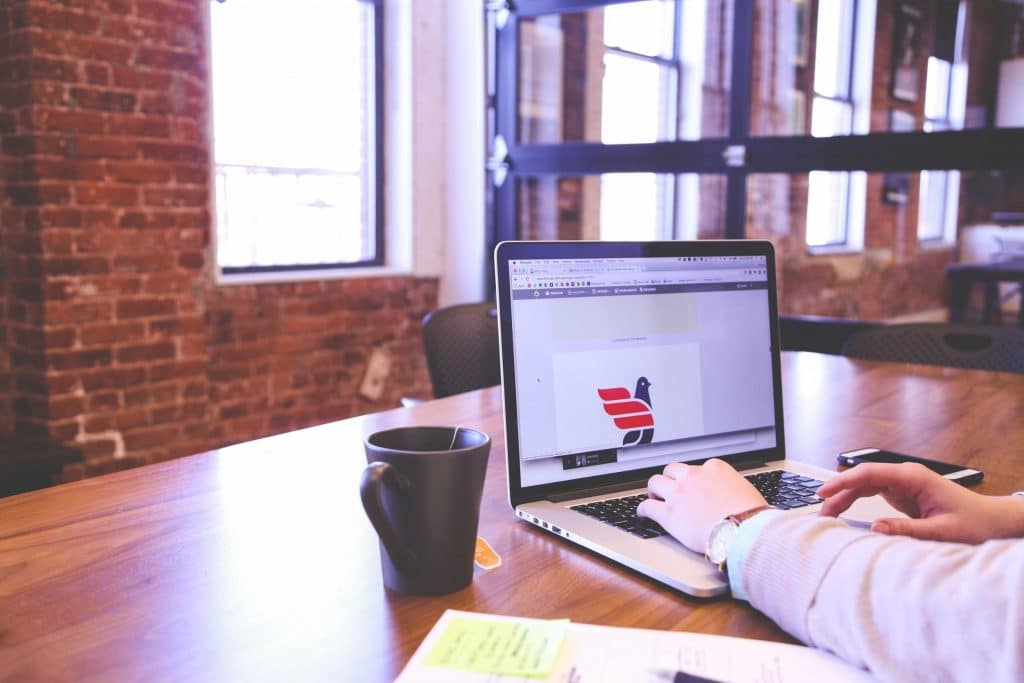 According to Statista, global e-commerce sales reached $2.3 trillion in 2017 and they're expected to jump to astounding $4.88 trillion by 2021. Given these facts, we can conclude that the e-commerce sphere is expanding impressively fast. And, with it, the number of your competitors also grows.
As most of your customers never scroll past the first page of Google's search results, just having a nice e-commerce site is not enough for you to increase sales. To grab your target audience's attention, you need to optimize it for search engines and boost your rankings.
Here is how to build an SEO strategy that will skyrocket your sales.
#1. Set Clear Goals and Get Ready to Constantly Improve Your Strategy
The purpose of your SEO strategy is to maximize your organic traffic and help you boost your sales. However, before you start investing in SEO, you need to set clear objectives to keep you on track. Your goals should be specific, measurable, achievable, realistic, and timely. For example, if you're just starting off, you cannot expect to see 15,000 site visitors during the first few months. SEO is all about starting small and then improving your strategy over time.
Based on the goals you've set, you need to choose the right SEO tactics and constantly track your KPIs to see how effective these tactics are. A recent article by a Shopify agency on calculating CAC emphasizes that by gaining greater insights from our marketing activities, we can make intelligent decisions and spend money on the practices that deliver results.
#2. Optimize for the Right Keywords
Keyword research is the foundation of your SEO strategy. It serves as a compass, telling you which phrases your target customers are using when looking for your products and services. Precisely because of that, you need to conduct it strategically.
Start with Product-Focused Keywords
As e-commerce SEO revolves around creating content around specific product pages and categories, you need to focus on product-centered keywords. Now, there are a few awesome ways to find such keywords, even if you're an absolute SEO beginner.
For example, as one of the largest online retail platforms, Amazon may be a helpful keyword research tool. You just need to enter the phrase related to your product into the site's search bar and Amazon. will offer a list of highly targeted results. Its keyword suggestions are less competitive, meaning that you can rank for them higher on Google.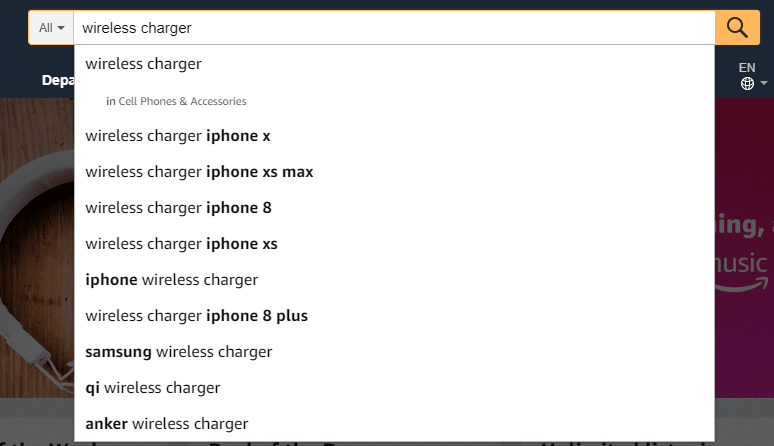 Its "Full Store Directory" under the "Departments" section is also precious when it comes to researching optimizing your category pages, as it will show you all relevant Amazon's categories on one page.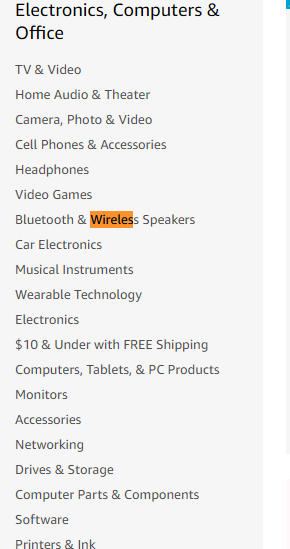 Sure, you don't have to do such detailed research for each keyword manually. You can automate your keyword research process. Tools like Mondovo's Keyword Research will give you a list of auto-suggestions by Google and Amazon for your desired keyword, show how difficult it is to rank high for it and help you choose highly targeted keywords.
Target Long-Tail and Conversational Keywords
Optimizing your pages for the exact match keywords mentioned above is not enough. You need to look for relevant phrases, containing between 3 and 4 words, too. These phrases are called long-tail keywords and here is why they're important.
Let's say you're selling dresses. Now, it would be great to jump to the first page in the SERPs for the "dresses" keyword. Unfortunately, that's not possible, as these keywords are highly competitive. There are thousands of sites targeting this exact keyword. This is why you need to use long-tail keywords. Even though the long tail is less popular than the exact-match keywords, it will help you boost your online rankings, visibility, and traffic.
Most importantly, long-tail keywords will boost your conversion rates. When someone searches for the abovementioned "dresses" keyword, they're probably just browsing through the search results and have no intention of buying a product. But, someone looking for "Armani jersey dress black size 40" is almost certainly ready to make the purchase.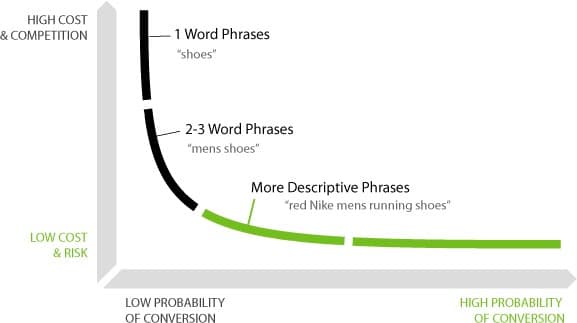 #3. Simplify your Website Architecture
Site architecture is how your website pages are arranged. And, they're incredibly important for your e-commerce site, containing hundreds of categories and subcategories. If you type site:amazon.com into Google, you'll see that the popular e-commerce platform has 99,500,000 results.

If your pages aren't organized in a logical order, both your SEO efforts and user experience will suffer. First, keep your site's navigation simple. Second, make sure that no page on your site is more than 4 clicks away from your homepage.
For your users, this means that they will be able to find the desired products and take the desired action faster. On the other hand, Google can also find and index your pages effortlessly, which is great for your rankings.
#4. Improve Your On-Page SEO Efforts to Maximize Rankings
Your next move is to give your individual category and product pages a nudge. These two forms of pages are basically the heart of your site, as they drive most of your organic traffic and conversion rates.
Optimize Your Meta Tags
Your site's meta tags are the first line of communication between your site and your customers. Still, optimizing meta tags is quite challenging. On one hand, you need to include your popular keywords to rank high and on the other, these elements of your pages need to be highly informative, engaging, and user-friendly. After all, their main goal is to inspire a potential customer to click on your site and make a purchase. Now, here are a few significant meta tags you need to optimize:
Title tags should be organic, catchy, and concise. Apart from adding your relevant keyword, use attention-grabbing modifiers such as "buy", "cheap", "free shipping."
Meta descriptions determine whether a searcher will click on a page or not. They should be highly informative, concise, and include all relevant product data and keywords. Finally, add the above-mentioned modifiers and catchy CTAs to enhance clicks.
Product and category descriptions are key elements of your e-commerce site. One of the first tactics you should use is writing long-form descriptions, as they perform better on search engines. Now, it's impossible for an e-commerce site to write in-depth content for each product or category, but you should choose your most popular pages and write 1000+ word descriptions for them. Second, add your keywords wisely. Use them 3-5 times per description, but make sure your content doesn't get too spammy.
Link Internally
Internal linking is one of the most significant on-page SEO strategies. First, it makes your pages easily indexable by Google. Second, internal links boost the exposure of your product pages and drive more clicks. Most importantly, they pass the link juice from high-authority pages to less authoritative ones. For example, if you have recently written a killer article that appears on the first page of Google's search results, why not add a link to your product page to it? Of course, you need to make sure that your anchor text remains natural, while the page you link to should be highly relevant to your content.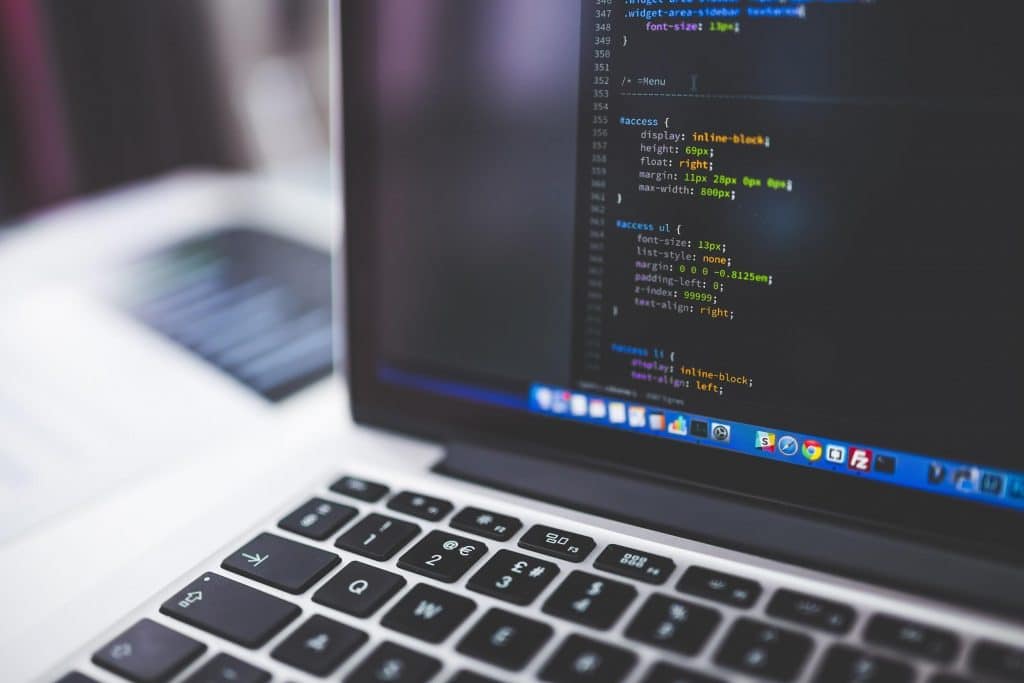 #5. Improve the Technical Aspects of Your Site for Better User Experience
Doing SEO for the sake of ranking higher and driving traffic doesn't work anymore. You need to focus on using SEO to boost user experience and guide your target audience down the sales funnel, towards making a purchase.
Start by optimizing your pages for mobile, especially now after Google's introduction of mobile-first indexing. Make your content easily readable, remove all popups and sidebars, eliminate all unneeded fields from your contact forms, and ensure your CTAs and links are easily tappable.
Improve your website speed. Did you know that 53% your customers will leave your site if it doesn't load in 3 seconds? To prevent that from happening, you should choose a reliable hosting plan, invest in a content delivery network (CDN), and reduce the size of image files by allowing compression.
Finally, handle the problem of duplicate content. One of the simplest ways to solve this problem is to start writing original content for each of your pages. Another option is to use canonical tags ("rel=canonical") to inform Google that the page shouldn't be treated as unique and avoid the penalty.
#6. Create Quality Content to Earn Trust
The quality of your content tells a visitor that you're a true expert in your niche and that you can help them solve certain problems. That's why the content you create needs to be industry-specific, educative, and engaging. Never focus on addressing large audiences. Instead, understand the needs of your ideal customer and focus on bringing value to them. Above all, take your interaction to the next level by experimenting with the types of content. Apart from articles, infographics, quizzes, videos, case studies, and podcasts may also work well.
#7. Have a Solid Link Building Strategy
If implemented strategically, link building is still one of the most significant SEO efforts. Here are some of the most effective link building practices that may boost your backlink profile significantly.
Write high-quality guest posts. Focus on the sites relevant to your niche that have high domain authority and publish high-quality posts. Above all, your guest posts need to be original, backed by relevant data, and valuable to your readers.
Get your e-commerce site listed on "where to buy sites."
Conduct competitor research, check their backlinks and see whether some of these sites may work for you.
Leave insightful comments on popular blogs and Q&A sites in your niche and offer your product as a solution to your target customers' problems.
Wrapping It Up
Optimizing your e-commerce site for search engines may seem like a tedious task right now, but it's vital to your online presence. It not only boosts your rankings and generates quality leads, but also helps you build trust among your target customers and nurture stronger relationships with them. And, these are just some initial steps you need to take. Hope they help!
Related Post:
How to Start an Amazon Business
The following two tabs change content below.
Victor T. Miller
Victor T. Miller, a Sydney-based business and marketing specialist who expands businesses over 5 years. I am a person who loves to inform people about the latest news in the industry also as sharing tips and advice based on my professional experience and knowledge.
Latest posts by Victor T. Miller (see all)