Just like every wannabe blogger out there, I struggled during my first few attempts to write posts on my blogs. Well, you know how it goes – an idea comes to mind, you kind of figured it out in your head, you sit down and stare at your computer screen, end of story.
My first blog only had about five or six posts in it for an entire year. But that was around five years ago. I guess I've done so much better since then.
But believe me when I tell you that I know how it feels like not knowing how to make your blog posts work well with search engines. I thought back then that diving right into it would be the right thing to do.
I was dead wrong.
The good news is that after a lot of trial and error, I learned the ropes and got on my feet as it were. So, here are my two cents albeit based on actual experiences on how to make a good post that not only performs well in the search engines but also appeals to targeted audiences as well.
Writing is Still an Art
The ability to write a good blog post, just like any other kind of writing, requires skill. I know some people who can sit down and write a brilliant piece at the spur of the moment.
And of course, there are those like me who need to put in a little more effort just to get the same kind of output. Well, maybe not entirely as good. The bottom line here is that either way, natural talent or not, writing is no less than art.
It has to have a proper structure and it needs to have substance. Just as Yoast's Marieke van de Rakt has put it:
"To keep your reader interested, you should think about the structure of your copy and write appealing texts."
You should proofread your post and edit the writing format to improve its readability. Without these two elements, your writing won't have any substance to it and readers won't stay long to see the end of your piece.
Let's go over the first part – providing substance to your writing.
#1. Content Ideas
Where do you find ideas for your content? I used to write a blog about working from home. Needless to say, that blog never went far.
I was able to gain a little bit of a following but then I ran out of ideas and so the number of posts dwindled until I lost interest in that blog.
So your first question should be where to get ideas for my content? Of course, you have to narrow down your blog's topic to a certain niche but since we're talking about writing blog posts, I assume that you have done that already.
So, the question we want to answer first is: Where do you find content ideas that are relevant to your audience?
The answer is one word: Quora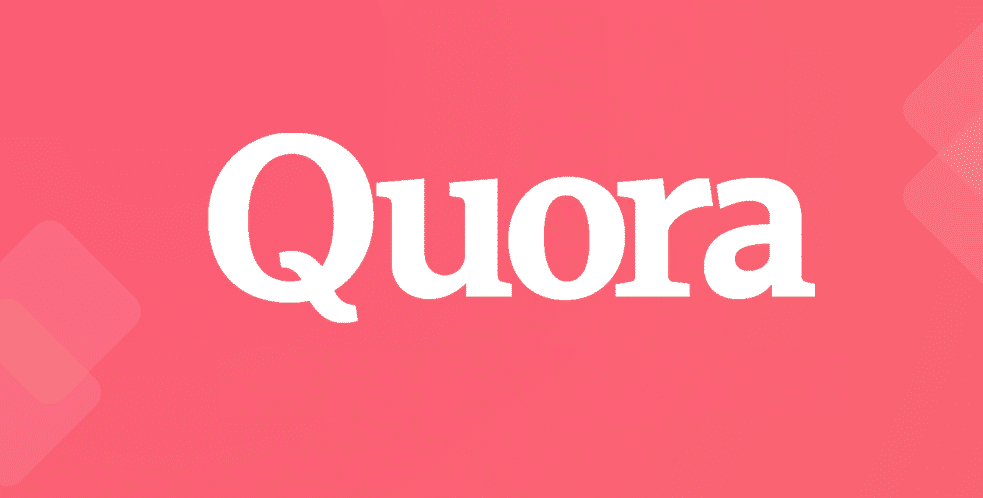 Quora is a site that features real questions from real people and guess what – Real people provide real answers. Some of the folks who share their thoughts there are actual experts on the said topics.
It's a rich resource that is visited by 80,000,000 unique visitors each month. Now that is a massive information resource. Of course, there will be times when you won't find exactly the same questions or maybe answers that you are looking for.
However, you can still find lots of relevant topics and tips for writing that people are asking. You can search for questions within your selected niche and then you may find answers to particular questions as well.
You can find answers to almost every niche you can think of from Lord of the Rings Elves to the fundamentals of bird watching.
The questions, of course, are arranged by topic, which helps you look for them much faster. So let's say you want to find specific questions that you can talk about regarding podcasting you can check out this page: click here. Or maybe you would like to find topics you can cover about marketing, click here.
#2. Pick a Specific and Juicy Topic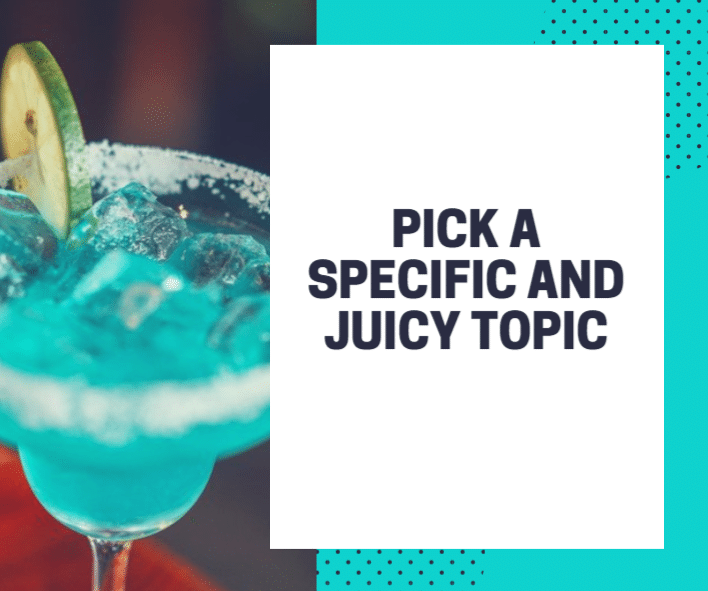 Let's say you decided that you want to cover podcasts. The next step is to narrow things down and plan the topics you want to cover.
Podcasting, of course, is a huge niche and there are a lot of subtopics that you can talk about (which means more blog post ideas for later).
Let's say you want to make your very first blog post about podcasting. You can narrow the topic down to what podcasting is or what are the benefits of podcasting.
When you write a piece of content, remember to mind the word count and place the high impact content within the first two paragraphs.
According to experience, maintaining posts around 1,500 words and sometimes more gives interested readers more stuff to gobble up – which keeps them on your page and not click away from it. It's also a way to funnel your site visitors.
Of course, the length of a topic is a hotly debated subject. Longer posts tend to rank better but that shouldn't be the only leg that you should stand on.
A rule of thumb you can apply here is that you should be concise when wording things out and let your content be short or long depending on your audience's needs.
And that is the key: searcher intent. When you compose your content you should think along the lines of what your audience wants to see.
So let's say you pick the juicier topic – the benefits of podcasting. You should talk about this topic and this subject matter only. You can mention what podcasting is but you should do it lightly. Your target audience will already have an idea what podcasting is.
TIP: You can make a separate and short blog post about what podcasting is and then you can link to your other posts in this short intro post. Well, it's all up to you.
Another TIP: Work with today's lower attention spans. So, when you talk about podcasting benefits you should outline your post using subheadings and use bullet points and add an infographic if you will.
The idea is to make your post readable, well just in case some readers want to jump to specific subtopics. Crank up your posts with great designs, including pictures and videos, to keep your readers interested – remember audiences nowadays have low attention spans, which means the visuals will keep them interested.
#3. Add Actionable Steps
The problem with podcasting in general nowadays is that a lot of the material that is already posted online (iTunes and everywhere else) is just feel good stuff. Not much of it is actionable.
Be a responsible writer and make sure that you provide actionable steps so that your readers will have something to work on. It is the "and then what?" part after you have made your audience feel good.
Another actionable step that you can include is to invite them to read your other related posts and/or sign up for the feed or perhaps a free eBook or a report or newsletter in exchange for their email (now enters your email marketing skills).
#4. Load Up Your Post with Real World Examples
You should include real-world examples in your posts. It keeps what you have to say seem more down to earth. Your readers can relate to it if it is real even if they can only empathize with you.
In short, your posts are believable, relatable, and it has audience appeal. For instance, instead of just naming the downsides of podcasting, you can add an anecdote or two about issues that you have experienced when you set up your podcast – tools and apps not working, difficulty getting live audience feedback, etc.
#5. Quote Influencers
Well, you're not the first person to ever talk about podcasting, right? There are others including experts who have done it. The good news is that you can quote them. Just don't forget to attribute what you have quoted to them.
Influencer quotes will add credence to what you are saying. It's one thing that it's just you who's saying it but when you have the support of an authority figure who echoes the same sentiment then your voice becomes credible.
#6. Promote Your Content

The last thing you need to do once you have written a powerful and relevant blog post is to promote your content. That means optimizing it for search engines. The first thing you need to do is to SEO audit your website content.
It's interesting that 70% of content on the web doesn't get backlinks. That means a lot of good content doesn't get noticed. No wonder you don't see them a lot on social media too.
So, how do you get your posts noticed? Brian Dean from Backlinko.com talks about this extensively. He mentions writing "skyscraper" content (i.e. content with rock-solid research), using HARO (a linking resource for reporters and bloggers), authority resource pages, and branded strategies and techniques.
As a tidbit, you should focus on writing posts in the following formats:
How to posts

Why posts

List posts

Quizzes

Videos and infographics
To read all of that excellent info on how to promote your site through backlinks, click here. Are you a Moz fan too? Alex Johnson also has outlined practical steps to create and rank your content using four easy steps, which you can read here.
Finally, I know you may be thinking how do I do all this? It's a long but rewarding process. I suggest that you make a checklist of all the stuff you need to do just to make sure you have all bases covered.
Well, you're not going to get anything done if you're stuck reading this post. Go and write that killer blog post, now!
The following two tabs change content below.
Bill Acholla
Bill Acholla is a digital entrepreneur helping small business owners build their brand through content marketing. Check out his blog business at
BillAcholla.com
for more actionable marketing tips.
Latest posts by Bill Acholla (see all)