Having an email database of customers is an incredibly valuable resource for any business. So much communication is done through email now, making it an inexpensive, fast and easy way to get a message through to interested people. The effectiveness of each email message, however, is all dependent on how well you're able to convert those sent messages to clicks and buys.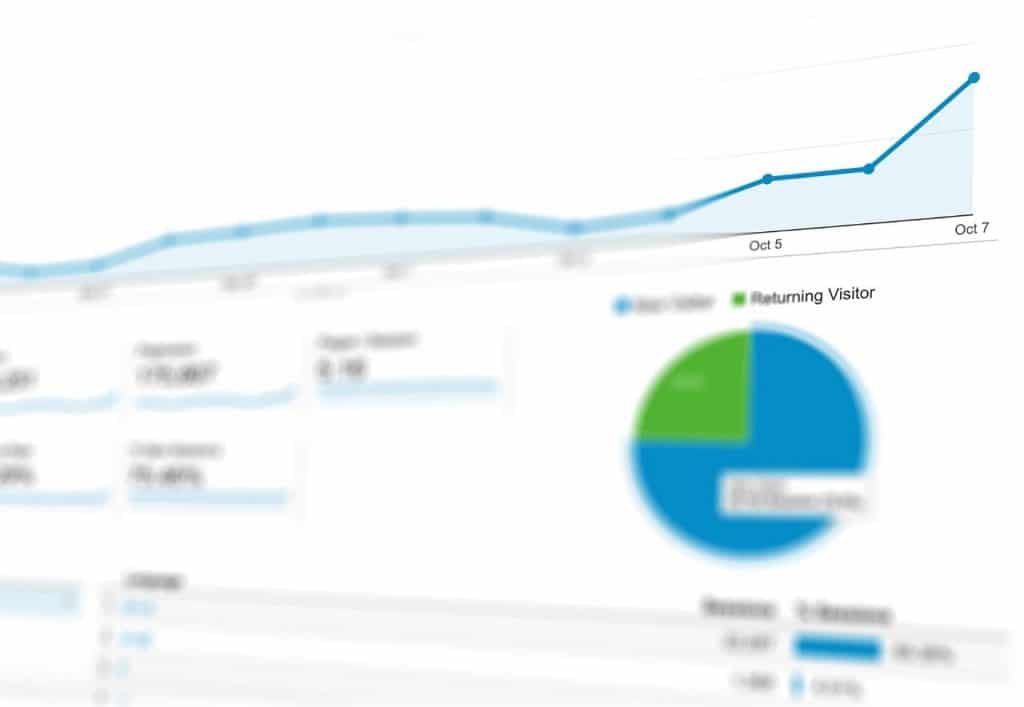 There are some important details that cannot be overlooked when you're composing and sending out email marketing campaigns. Making an error in any of these areas could mean you'll be seeing a much lower conversion rate than you would have otherwise had. Increase your email marketing conversion rates quickly, simply by following these five tips.
Increase Email Marketing Conversion Rates: Send out your emails when customers are available and wanting to read them
It may be easier or more convenient for you to send out your emails bright and early in the morning so that they're done and over with for the day. But, before you hit send, you've got to consider your recipients. When they are most receptive to receiving and reading emails depends on the time of day and even the day of the week.
As the day progresses, attention spans shift. Keeping in mind that the majority of emails are opened within an hour of receiving them, you've got to time your messages to arrive at the prime hours of the day, on the right days of the week, where attention spans are at their peak.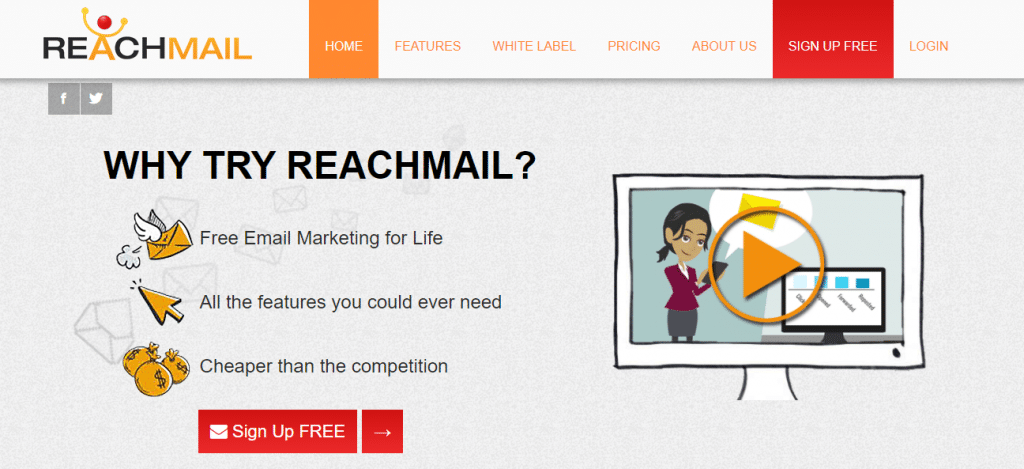 You may have to do some testing to figure out when you see the best open rates before you settle on a regular time. But, once you start sending emails at regular days and times, your customers will come to anticipate their arrival. And, when you determine your ideal send time, you can use Reach Mail to set your email schedule ahead of time, so you won't need to remember when things are being sent.
Sending out relevant information is also a huge factor in opening and click through rates. If you want to send your readers outside sources, or reference those sources yourself, use Cite It In to help you create proper citations.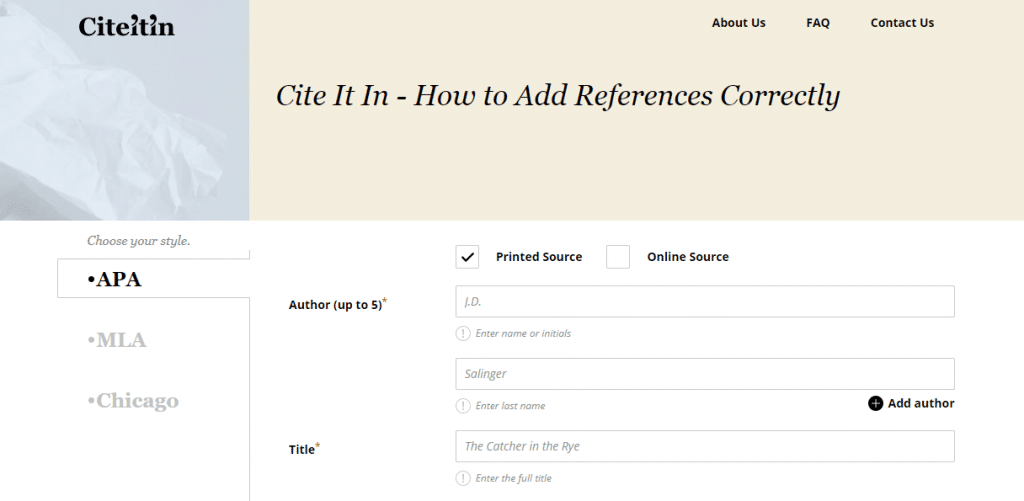 Depending on what product or service you're selling, your prime reception hours could vary. If you're selling last minute vacation getaways, Friday afternoon, right before the weekend is probably not the ideal time to promote a getaway from the stresses of work – your recipients are already heading out of work for a few days. But, if you're promoting a local Friday night hotspot, this may be the perfect time to send out your message, when readers are looking to make plans for that night.
It's recommended to plan your email schedule ahead of time so that you aren't improvising or forgetting to send out your messages. MailJet is a great service for scheduling your email distribution, in order to take control of your email marketing strategy.
Increase Email Marketing Conversion Rates: Make your messages personal
Although it may seem insignificant, simply adding a personalized touch, like your recipient's name to the subject line and message, can actually in itself help increase click rates. No one wants to be seen as another faceless individual by a company trying to sell them something. They want to feel as though they're unique and want their individuality acknowledged. Messaging aimed directly at them tends to grab their attention at a higher rate.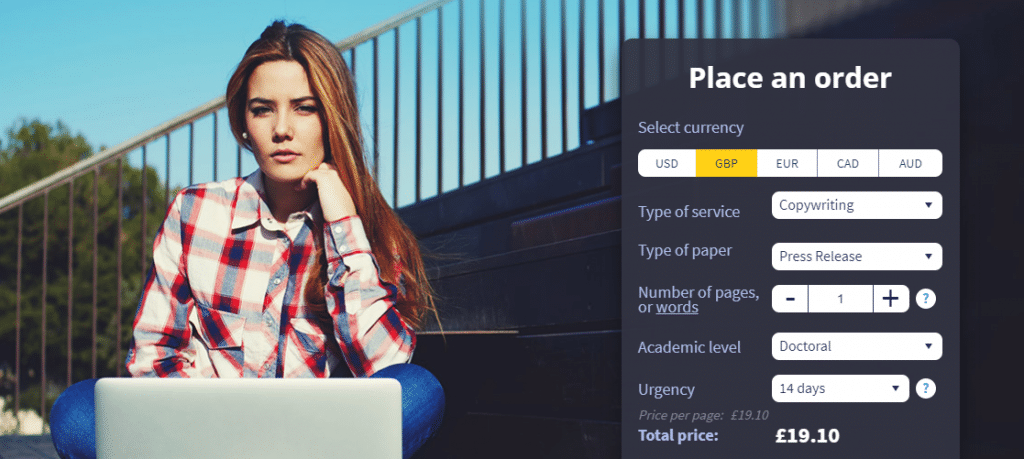 If writing isn't your forte, a professional copywriting service such as Boom Essays or Ukwritings could possibly be your best resource. You'll be able to connect with field experts, who can compose high quality, effective messages for you.
This is where it's important to keep an updated database of as much customer information as possible – including the correct spelling of their name. Even a good-intentioned personalized message can be ill-received if someone's name is spelt wrong. There are other ways to use individual information to send out personalized messages – birthdays are a great opportunity to connect with customers and offer them a special promotion. Restaurants often offer a free dessert for birthdays, while a spa may offer a discount for the birthday person to pamper themselves on their special day.
While keeping messages personal, you'll also want to keep them short and to the point. Drawing out your message only means you'll risk losing your readers along the way. Easy Word Count is the best way to stay on top of your word usage, keeping within the limits you've set.
Increase Email Marketing Conversion Rates: Avoid alienating nearly half of your recipients
Computers are no longer the only way we're sending and receiving emails – in fact, nearly half of all emails are being opened on mobile phones, with this number only increasing year by year.
It's absolutely essential that you take your mobile users into account when you're creating messages. If they aren't able to properly view your messages, nearly all of them will simply delete the email. It's not just if the email won't open properly on their device – if it opens, but isn't clear, concise and easy to navigate, you'll lose them also. Keep the text within your message just as clear and easy to figure out also, with the help of the experts at Resumention.
Small text or too much text can instantly turn a mobile user away from continuing through with your email. Images also have to be considered for viewing on a mobile device. Simple, clean images are best for mobile users. And, don't make your readers work too hard to figure out what you want them to do. Your call to action should be easy to find and figure out and always placed above the fold, meaning it's on the first screen that appears.
For a simple, straightforward way of creating and sending emails, Mad Mimi provides you with beautiful designs that are well-received, as well as tracking information to see how your messages are performing.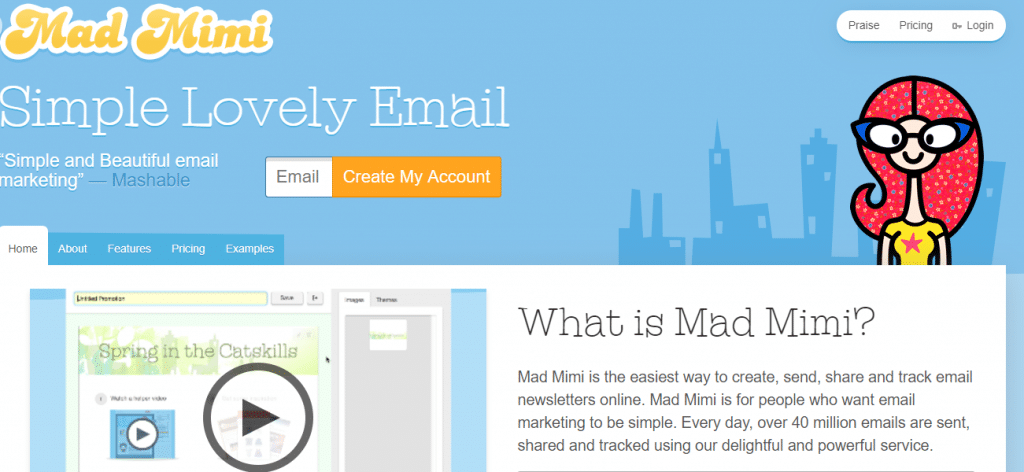 While ensuring that your messages are being properly received by mobile users, you will also want to make sure that those messages are being sent out free of any mistakes. Nothing ruins the credibility of an expert faster than mistakes in what they're saying. Proofreading tools, like Paper Fellows or Write my essay or perhaps that essay writing service reddit can provide you with professional editing to eliminate any errors from your writing.
Increase Email Marketing Conversion Rates: Ensure messages are visible
So many email providers will actually block images in messages until the recipient approves them. It's a built-in security measure to help protect users. So, even if you aren't sending out offensive or malicious content, you could fall victim to this blockage. Some users will recognize you as the sender and allow the images to be shown, but others who are unsure may not approve.
The simplest way to deal with this issue is to base your email messages on text and use images to support that text. If your text is contained within your images, recipients won't even have the opportunity to read it until they've approved. So, if you're using text for your message and your call to action, you'll still be able to get through to readers without them having to approve the images contained within the message.
Using your "alt" tags can also help out with getting your message across if images aren't visible. If you've decided to use an image for your call to action, don't forget to also add that same call to action into the "alt" tag, so your reader will still know what to do if the image isn't appearing.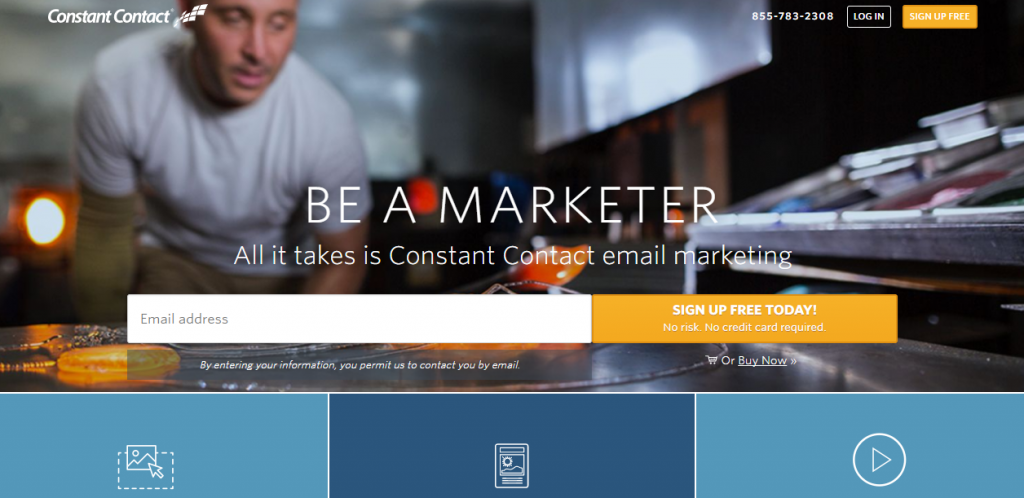 Templates from Constant Contact can help you put together simple, yet effective emails that combine text and images for the highest visibility and impact. And, pair up your beautifully designed message with professionally written content from an expert writer at Big Assignments or EssayRoo.
Increase Email Marketing Conversion Rates: Use email re-targeting to boost e-commerce numbers
It's not uncommon for someone who is shopping online to load things into their cart, then suddenly abandon their purchase. In fact, for first-time visitors, 99% of them will move through the website without making a purchase. But, it's how you approach that first-time visitor after the fact that will help turn them into a returning visitor and eventually a customer.
Sometimes a simple reminder is all that's needed. Other times, there is more that needs to be done. Perhaps it was the shipping cost that ended up deterring that first-time visitor from completing their purchase – so, an offer of free or discounted shipping on their first order may help change their mind.
Keep in mind that, after a cart is abandoned, you're most likely to get that individual to change their mind and complete the purchase within the first 24 hours after the abandonment. After that, it becomes more and more difficult. So, you've got to send out your re-targeting message soon after the cart has been deserted in order to be most effective.
But, sending out an error-filled message is no way to change someone's mind. State of Writing can help you fix those grammar mistakes before they get into the hands of your readers. And, Academized can give you some assistance with editing for context and clarity.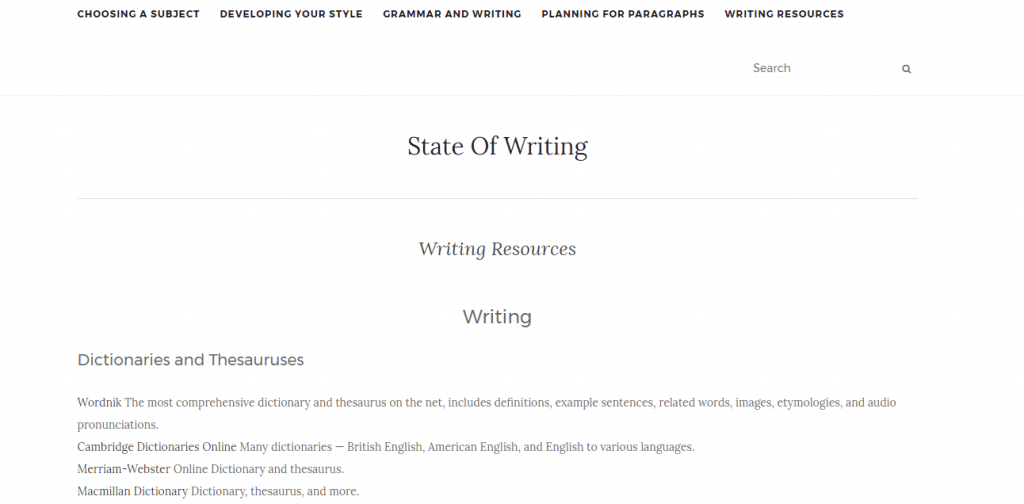 Make the most of the valuable email database you've got at your fingertips by using these tips to increase email marketing conversion rates.

The following two tabs change content below.
Gloria Kopp
Gloria Kopp is a digital marketer and a business consultant from Manville city. Now she works as a content manager at
Australian Help
service. Besides, she is a regular contributor to such websites as Engadget, HuffingtonPost, Oxessays, etc. Gloria also enjoys writing her
Studydemic
blog and share writing guides and advice with writers and educators.
Latest posts by Gloria Kopp (see all)