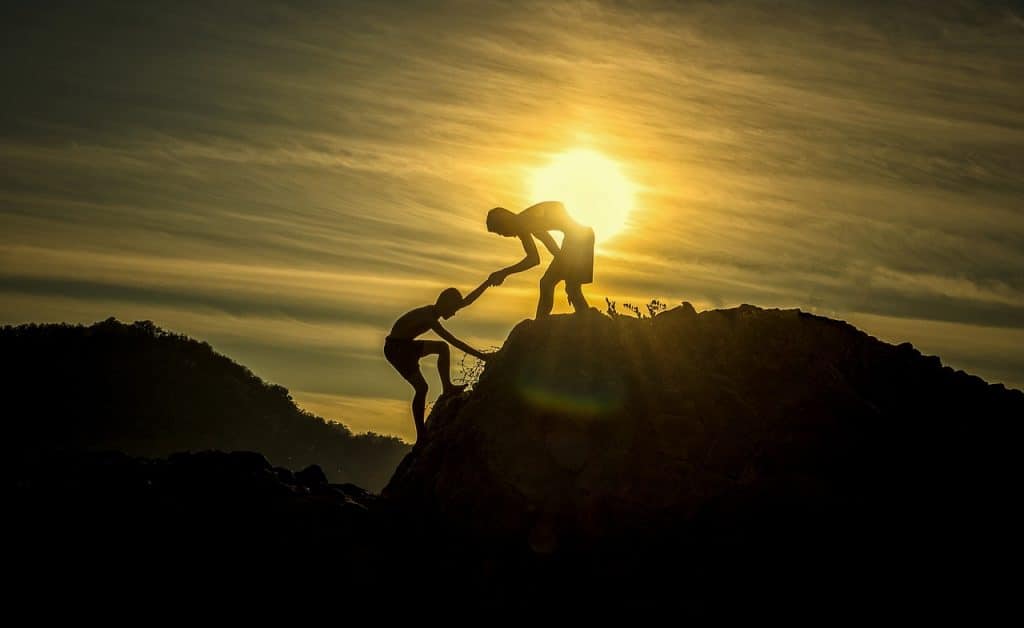 When business owners are building their company's real-life reputation, the first thing they look to achieve is signals of trust. However, many don't treat their company's website the same way and wonder why they are struggling to convert website visitors into clients. That's where trust signals play a vital role in how well your website performs. It's the little things that showcase the fact that you're worth someone's time.
What do you look for in a company whose services you're enquiring about? The highest on people's list are the obvious things like, where are they based? Do they offer the service I want? And finally, can I trust them to deliver that service? But, how can you portray your trustworthiness on your website? There are many ways, although, a few of them are much more intuitive and easier to implement than others. Online marketers recommend accreditations, testimonials, case studies, awards and press coverage as an important part of website design.
#1. Accreditations
For many businesses to even begin operation they will need the correct certificates from the appropriate bodies that are awarded for proving their worth. They are one of the key steps to ensuring your business can operate legally and safely in your chosen sector.
For example, in the groundworks trade, it would be expected that you are registered with the local council and its water body, the Energy & Utility Skills Register, the Construction Plant Competence Scheme and a Street Works body. The logos of these certifications need to be present on all your company's business cards, brochures, employee IDs and just about any material that comes in contact with your client.
So, it makes sense that they would appear on your website too, but the amount of clients that I work with who haven't got them on their website is shockingly high. After all, the first contact you'll have with your client in a lot of cases will be your website. That's the reason you have one, to bring in more customers and thus it acts like your online business card.
Think of all the hard work and money that went into meeting and achieving the requirements in training, health and safety standards and equipment. Of course, these certifications will vary between industries, for example, home surveyors must be certified and work to RICS guidelines.
Actually putting them on your website is also much easier than you may think. All the certifying bodies will have their logos freely available online or you can simply email an ask them. Provided you are certified and up to date with them, they will grant you permission to use them on your website.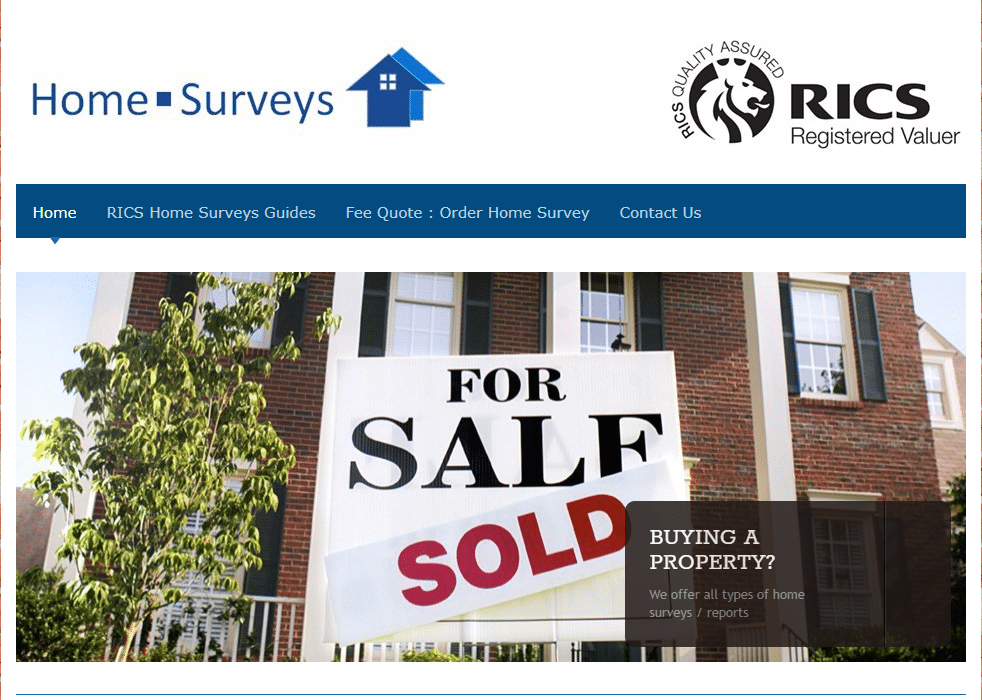 #2. Testimonials
Everyone knows what a testimonial is, it's the feedback you receive from clients on completion of the work you were hired to do for them. They are what you will rely on to alert potential clients to the quality of the work you can do and will undoubtedly be present in your sales brochures and probably on your Google My Business profile and other directories, such as Yellow Pages, which will allow customers to leave feedback.
Again, these are something your business will surely showcase in the client facing discussions to reassure your new customers that you are the right company for the job. Yet, did you think to put them on your website? Perhaps along with pictures on the completed work to showcase just how good your company is at what they do. This is also something remarkably easy to achieve with just a little technical knowledge – whether that be in-house or through your website developer.
Deciding on a business to go with for a service you require is no different to ordering food, finding somewhere to eat out, browsing Amazon for the perfect gift or deciding on a new film or TV show before dedicating the time or money to watch it. What do the process of all these quite different things have in common? You will definitely look at the reviews before putting your money down or firmly deciding that they are offering something that meets your tastes and interests.
Testimonials play exactly this role in deciding on the company you will go with for the work you need doing or service they are offering. If you already have a Google My Business profile, you can easily embed the reviews you receive into your website. If you don't have a profile, you can set one up and encourage clients to leave reviews on the service you offered.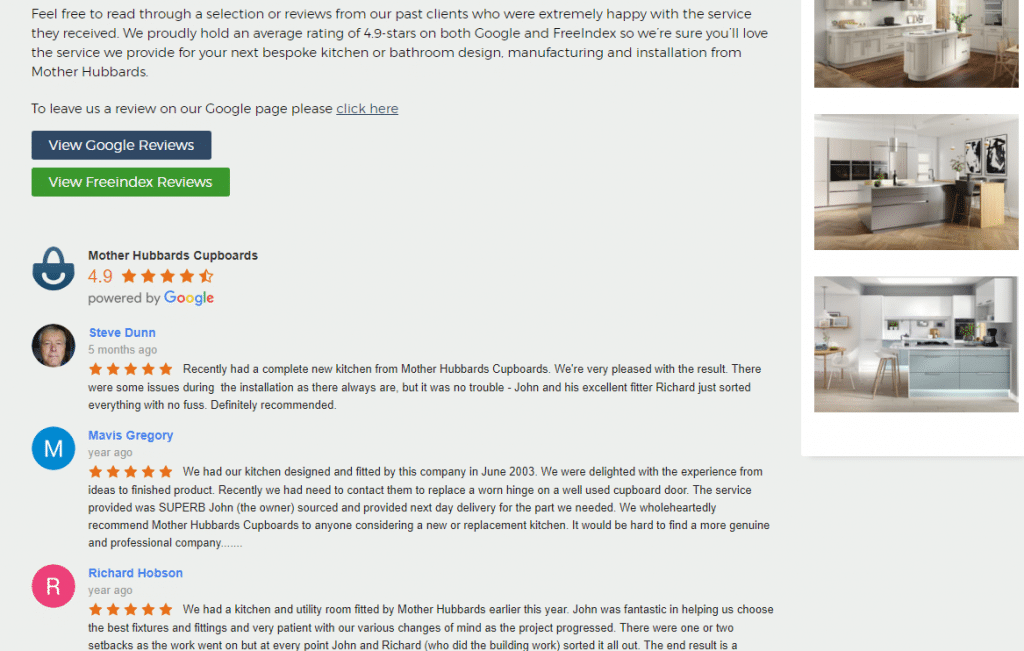 #3. Case Studies
One thing that can increase a potential client's confidence in your company is the fact that you know what you're talking about when it comes to the services you offer. This is where case studies play a vital role in creating the trust required for someone to be converted into a paying customer.
You will complete many big and small projects as your company grows. You'll experience the planning, execution, and completion of these projects first hand and therefore know exactly what went into them to achieve the goals set out by your clients. Writing a few hundred words, along with a few photos, for projects you're particularly proud of can go along way in building trust.
Case studies display the detailed knowledge you have of the field you work in and give new clients an insight into the process you go through to complete your work. Case Studies will answer many of the questions website visitors will have and combined with your accreditations and testimonials, should provide them with the confidence they need to firmly decide whether they want to work with you or not.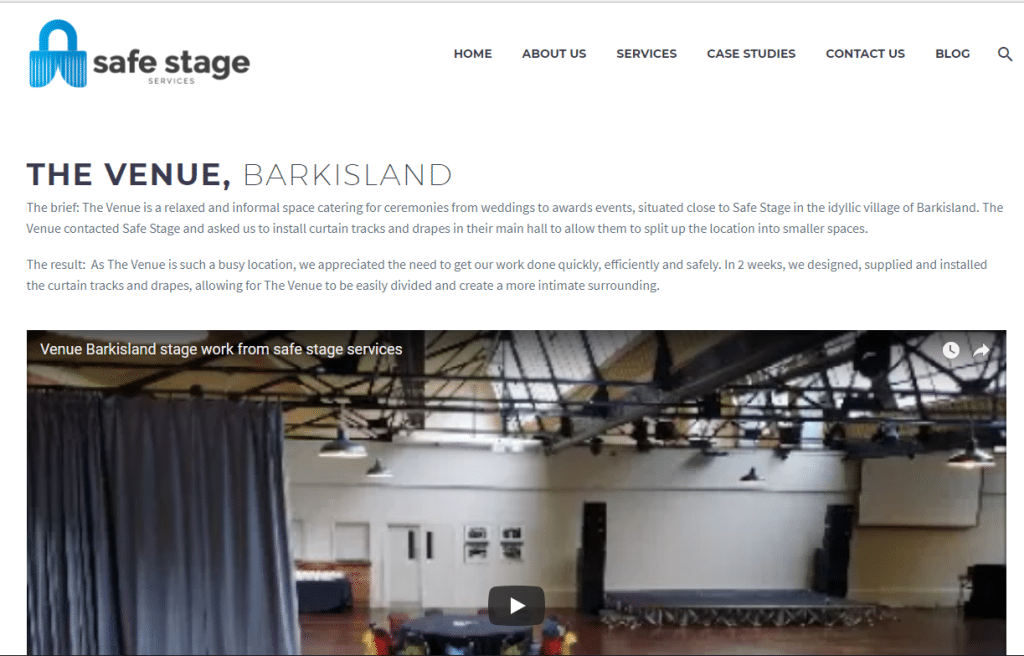 #4. Awards
We all love to be rewarded for the work we do and can't help but brag to everyone we come into contact with, so why do a large percentage of businesses not put them on their website? 
Awards and achievements should be shouted from the rooftops. Your company has gone through the months, if not years, of hard work to be recognized and nominated for the work you do. Whether that be individual employee contributions or entire projects that have been completed.  
There are several ways you can display this success on your website. The most obvious being a blog post, but make sure you go into detail about what you won the award for and include a case study to really drive how well you did home. You can also include the awarding body logos alongside your accreditations to really wow anyone who comes across your website and recognizes the appropriate logos. 
Once this is all present on your website you can share the blog post on your social media accounts and even reach out to industry-specific publications to share on their own website. This leads to our last example of a great trust signal to add to your website that will inspire confidence in anyone thinking about using your products or services.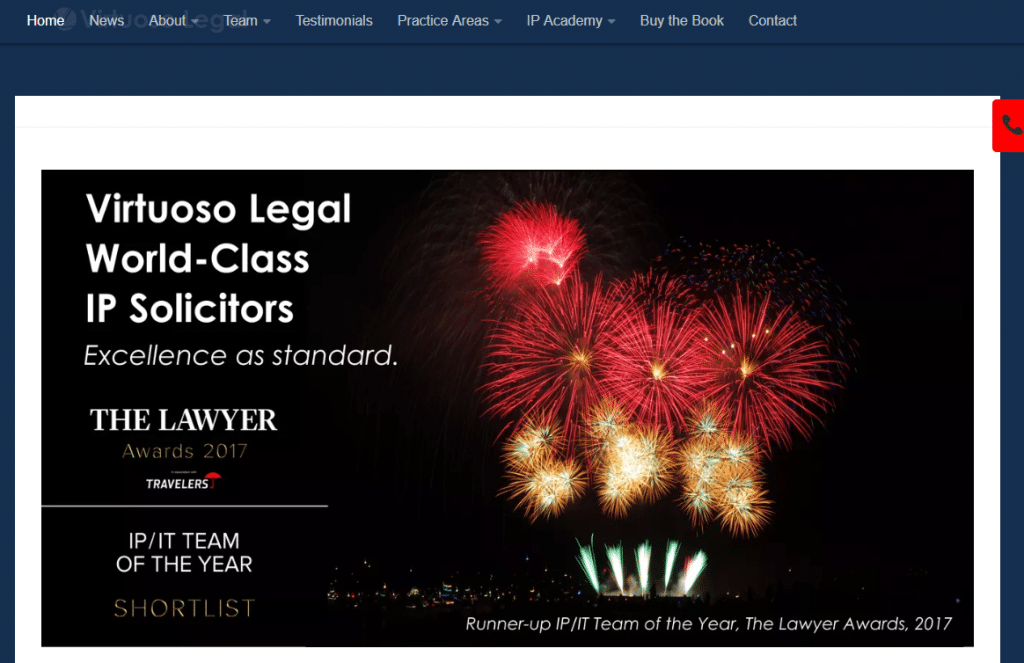 #5. Press Coverage
Nothing helps you get noticed quicker or more effectively than some good old press coverage. This is especially true when you have something to shout and scream about, like awards and accreditations, that will really highlight the credibility of your company. 
There are a number of ways to increase your company's press coverage, you can outreach to local newspapers and national industry magazines yourself. However, if you make enough noise and become a key member of your local business community you will find yourself being approached by local newspapers to write informative business articles for them. Industrial magazines will also approach a lot of companies that are being awarded because the nominations provide a particularly easy lead list for them to contact for articles. 
As with awards, you can use these articles as a promotional tool and write another blog post announcing the feature with a brief blurb of what it was about. You can also display the publication's logo alongside your awarding bodies and accreditations. So if you have any good news to share, remember to make it known and the press coverage will come.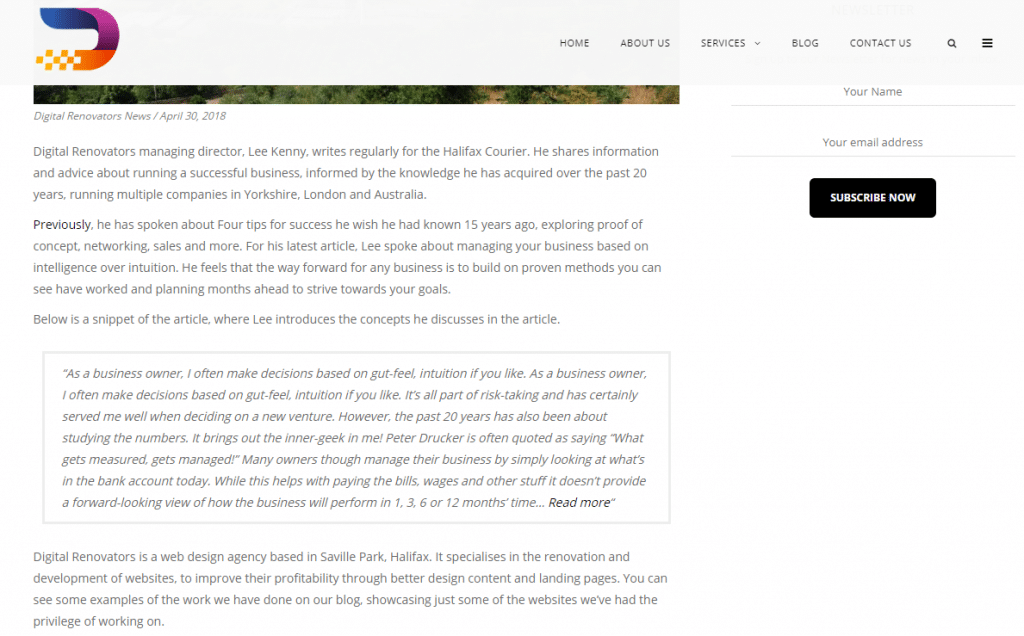 Of course, this is not an exhaustive list of all the ways you can use to build your audiences' trust but they will go a long way to help you. The great thing is that you will almost definitely have all the materials you need to add these to your website already and simply need to take a few hours to bring it all together and put it out there into the world. Hopefully, now these are on your mind, you will begin to notice them elsewhere when you look at your competitors' websites and even ones where you are the potential customer and you'll think back to this article.
The following two tabs change content below.
Nathan Crossley
Nathan Crossley is a Digital Marketing Executive working with businesses in the world's biggest sectors, from the UK, United States, Canada, Australia and Mainland Europe. He is relatively new to the world of Digital Marketing but he has a wealth of knowledge to share with anyone that needs help with their marketing, SEO, blog content and copywriting.
Latest posts by Nathan Crossley (see all)