It's pretty common knowledge that Instagram is one of the most powerful platforms for promoting products and services. With that in mind, many businesses choose it as a helpful marketing tool that:
increases engagement;
boosts brand exposure;
brings more your traffic;
gives a competitive edge;
improves communication with the target audience;
makes advertising easier;
increases conversions;
and more.
If you want to bump up your business, try doing so by means of Instagram as a marketing channel. It may become your new source of relatively inexpensive yet high-quality leads.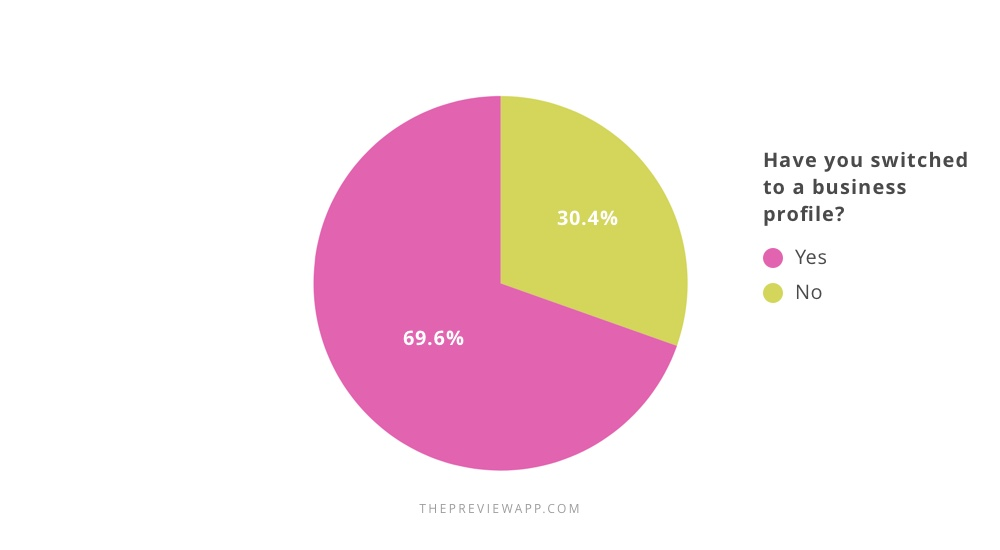 Still, launching a business profile and posting to Instagram is not enough. It is also important to keep up with the latest updates and understand the algorithms to reach more audience, ensure more visibility, increase engagement, and make your page more effective overall.
If you get a clear understanding of the algorithms, you'll be able to use them to your benefit and grow the account. Before deep dive into the topic, let's consider how the algorithm actually works.
It can estimate how many users like a certain post. If a publication receives lots of comments and likes, it's going to appear earlier in the feed. Thus, it is important to ensure high-quality and engaging content, so that your target audience would like to engage with it.
It can define relationships between Instagram users. Responding to the post comments gives a clear signal to Instagram that you're actively engaging with your followers. Then, your posts will appear more often in their news feed.
It shows newer posts first. It's still not exactly chronological, but posting on a schedule will give you more chance to appear earlier in the user feed.
The algorithm is known to have been changing, but that's to the best of our knowledge. Along with that, there are other important Instagram news and upcoming features that could help you use the social network's algorithm to your benefit.
What are the Most Important Instagram Updates in 2019?
This year, we've already seen a few significant business-related Instagram updates — shoppable posts and shoppable stories. By using them, businesses can effectively sell their products and services. But there are more Instagram updates to follow. We'll explain in detail some of them.
Product Tagging From "Creators"
This is a beta feature and it is suitable for the brands who want to promote their products. The main idea of this new function is that influencers can have now an ability to easily tag a product they're using right on their posts on Instagram. By clicking on a tag with a product, users are instantly redirected to the dedicated product page to check it out. Because influencers carry so much weight on Instagram, they can help brands boost sales.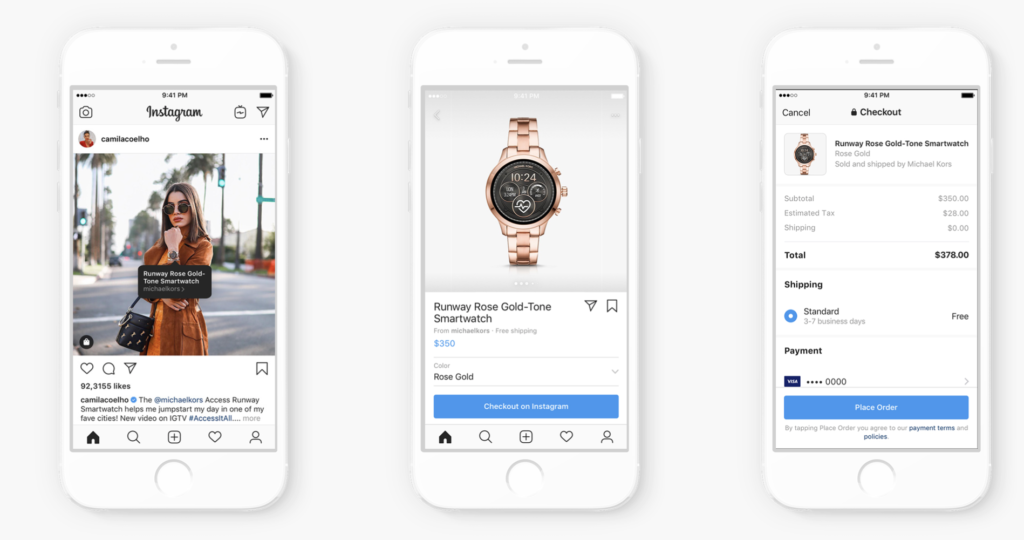 Although this feature is early on in the testing process, it still may become a turning point for brands. Tighter collaboration with influencers may lead to increased sales and bring your Instagram's effectiveness for business to a whole new level.
Quiz Stickers for Stories
Quiz stickers are another great feature. Through a sticker, you may ask questions and give options to choose from so that your followers can select the answer and then check if it's a correct answer or not.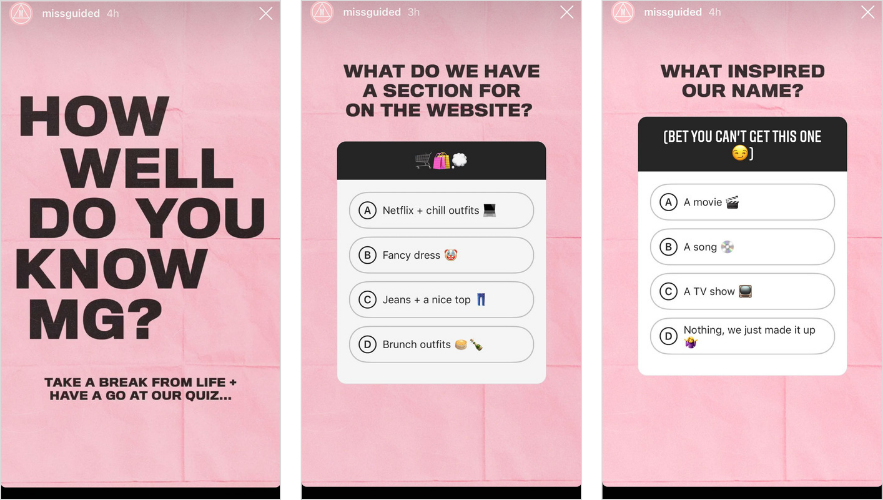 With quiz stickers, a brand can share news, engage with followers, and get the information they need about the target audience easily. For example, you may discover what they like or need, explore how much they know about your brand or use the answers to complete the data about your customers' segments.
Donation Stickers for Stories
Recently, Instagram users in the USA got a chance to try another Instagram Stories feature — donation stickers. They are meant to help non-profit organizations raise funds. For that, users can choose the verified nonprofits they are eager to help and tag them on stickers, applied to Stories.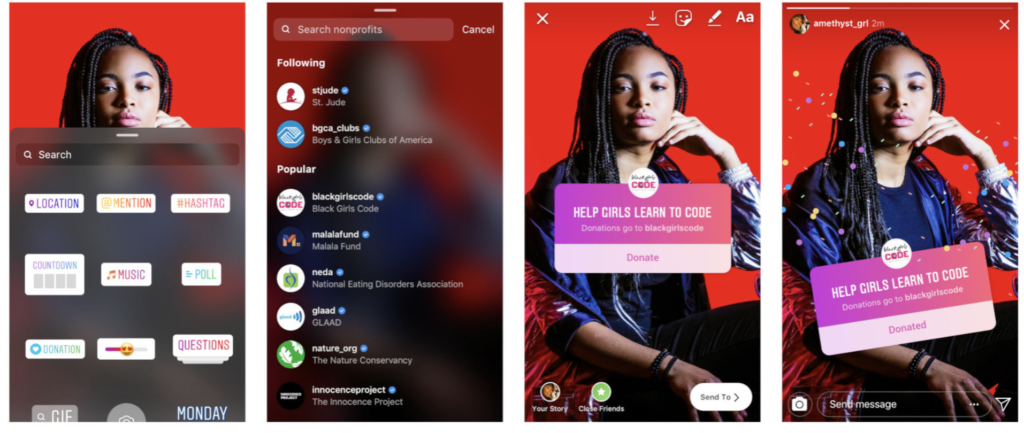 Tagging non-profit organizations through Instagram donations will help you draw more attention to an existing problem and also may bring you more of an emotional connection with your audience.
Create Mode: a New Camera for Stories
This spring, Instagram has also redesigned the camera feature. The update comes with the Create Mode which allows adding effects and different kinds of stickers to a shared post. Besides, it is not mandatory to start your Story with photos or videos prior to posting it. Blanking one with stickers and effects is acceptable now.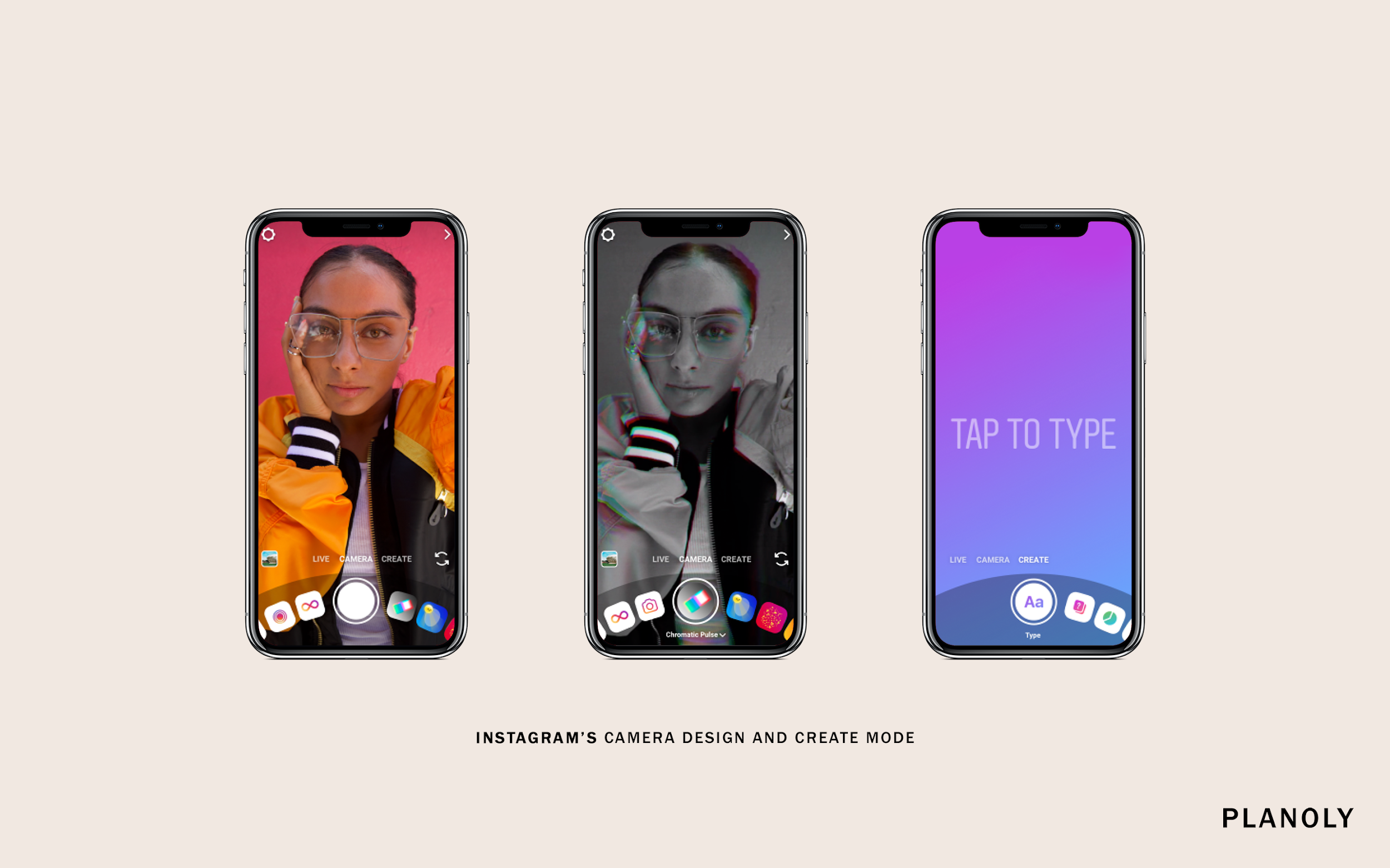 Instagram Stories Filters
Metallic face, crowns, and other unique filters for Stories can make the posts brighter and more fun. You've probably already found them and successfully used.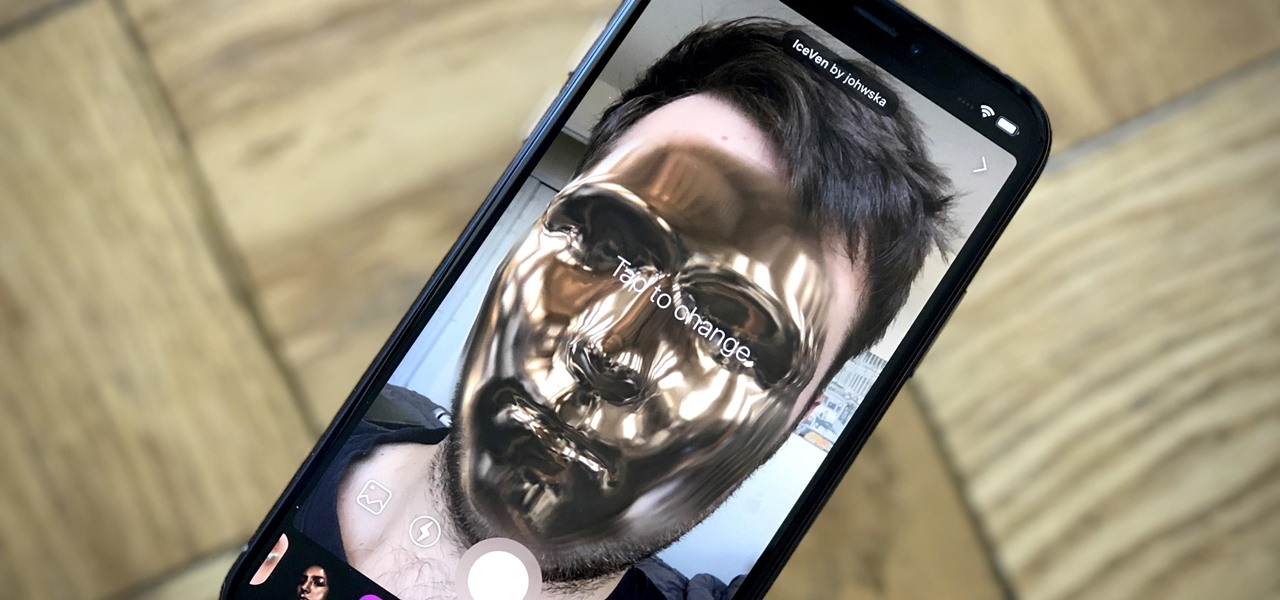 This feature is mostly designed just for fun and that's exactly what people need in order to relax. You can read more about the filters on some of the creator profiles, like Johanna Jaskowska and George Kedenburg III are the most notable.
Hidden Vanity Metrics (In Beta Testing)
It was recently revealed that Instagram developers are now testing a new update for the application that would hide the like count from the audience (except those sharing the publication).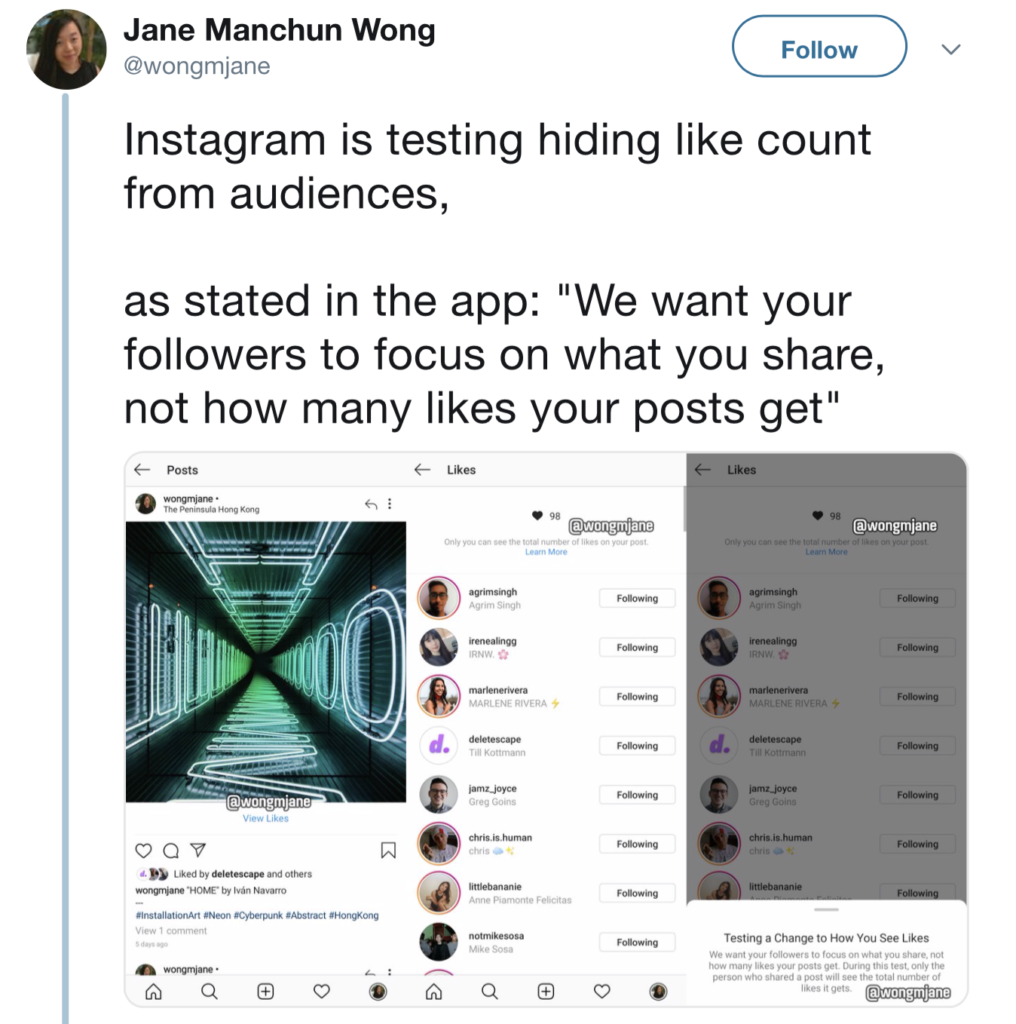 If the update gets implemented, it's just another reason for any brand to focus on the quality of content and how Insta-advertising influences your business, rather than just the number of likes and views.
How Can You Use Instagram Algorithms to Your Best Interest?
Algorithms are not that complicated as they seem at first sight. If you take the time to figure out how they work, you'll be able to win them over. Let's now see how actually you can use them to your benefits.
#1. Leverage Instagram Insights to Discover What Works for Your Profile
You can level-up your marketing plan by utilizing the Instagram Analytics tool that allows keeping track of your content performance. Understanding of what's working for your account best will help you define how to benefit from Instagram. You can get and analyze data on your profile activity, content performance, and audience statistics.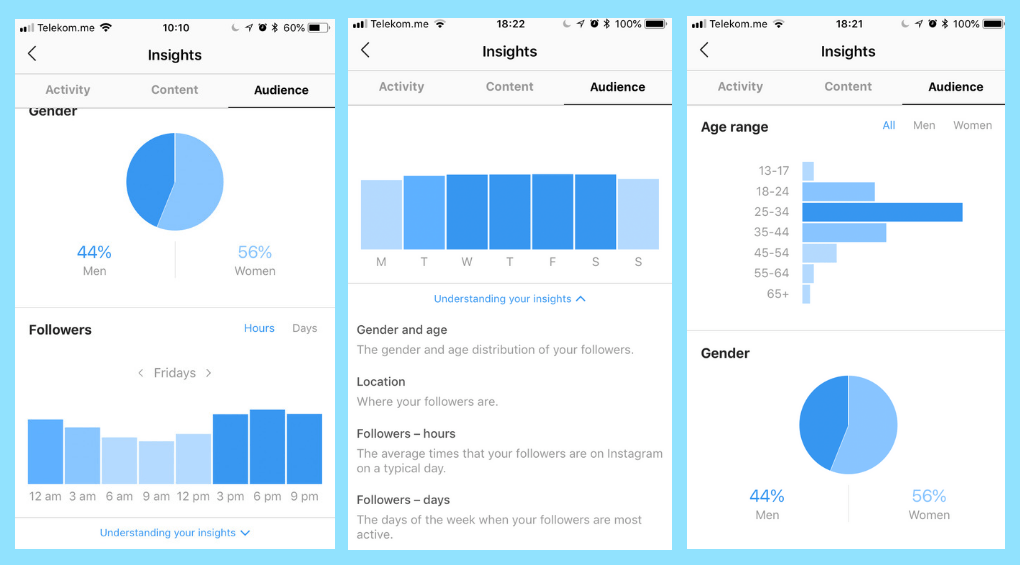 #2. Try New Features for Stories and Analyze How the Audience Responds
This year, Instagram has got a whole number of creative features for Stories which means you have even more chances to get your audience engaged. The more the followers interact with your Stories, the more likely your publications will appear in their feed.
Meanwhile, by monitoring how the audience reacts to your creativity in Stories, you can understand what's working for you and what's not and effectively experiment with new formats.
#3. Switch to the Creator Profile
Although the Creator Profile feature is currently in the beta stage, you should probably be aware of it. Like a business profile, a creator profile will also have access to top-notch features and analytics functionality. In addition to Instagram Insights, the developers plan to provide access to Instagram Creator Studio comprising a great number of analytical metrics like engagement statistics and demographic data.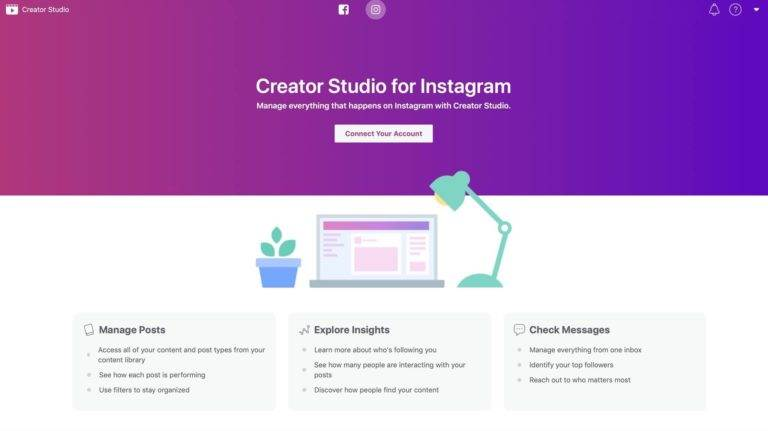 Creators will also get access to follow/unfollow information to see what content gets better reactions from the followers. The other useful functions inside DM include new discovery data, access to when the followers are online, and the ways you can better reach them.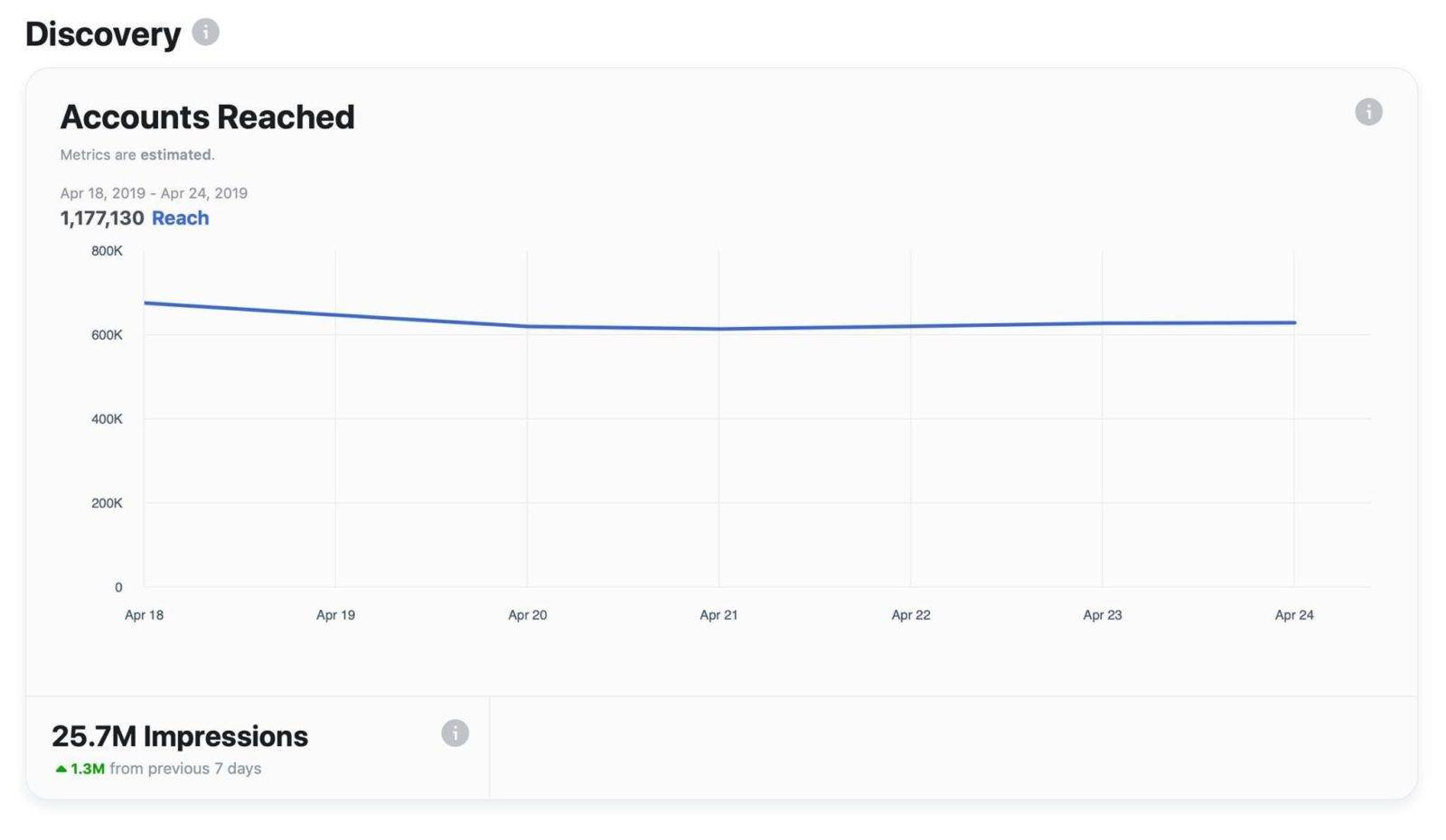 Best Scheduling and Posting Tools for Instagram
No matter how well Instagram algorithms may work for you, scheduling and regular posting still remain a significant practice, leading to business success. In addition to taking advantage of using the platform's latest updates, you may also go ahead with the best social media tools for managing your content. Let's see what they are.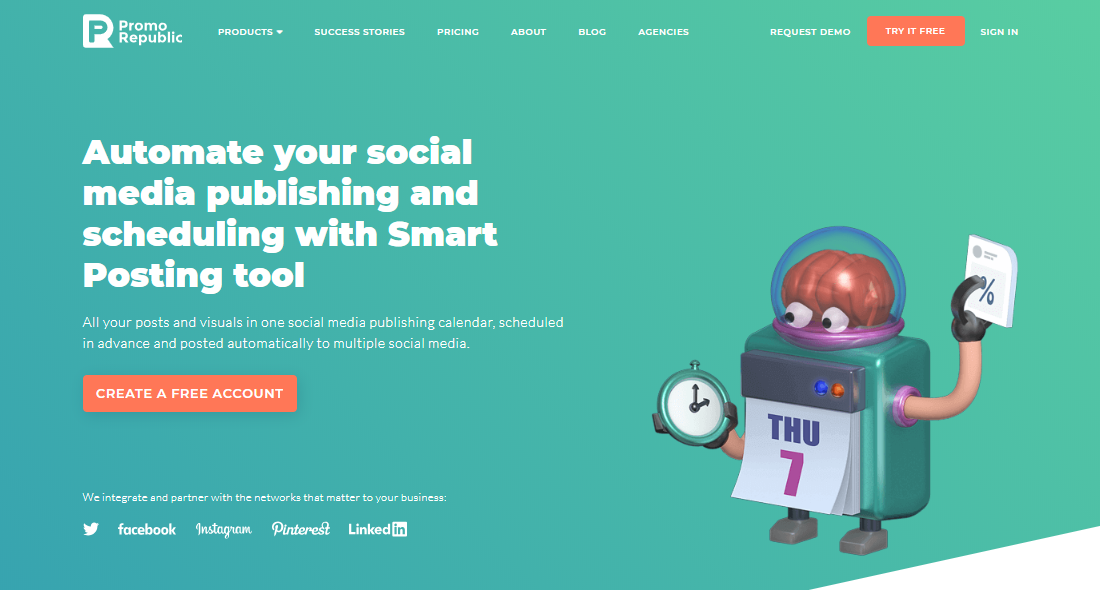 PromoRepublic is a powerful platform for managing social media: Instagram, Facebook, Pinterest, Twitter, and LinkedIn. While offering different plans, it may be leveraged for personal use the same as for businesses and agencies.
With its smart tools, users can reach:
The library with over 100k visuals and custom-made templates, photo stocks and graphics editor for outstanding visual content;
Advanced scheduling and posting possibilities with AI-based suggestions for better results;
Separate workspaces if managing different profiles;
Stats for gathering insights on content performance:
And many other features that make managing Instagram and other social media accounts much easier and more effective.
PromoRepublic is a well-known "must-have" all-in-one app for scheduling social media posts used by both small and large businesses.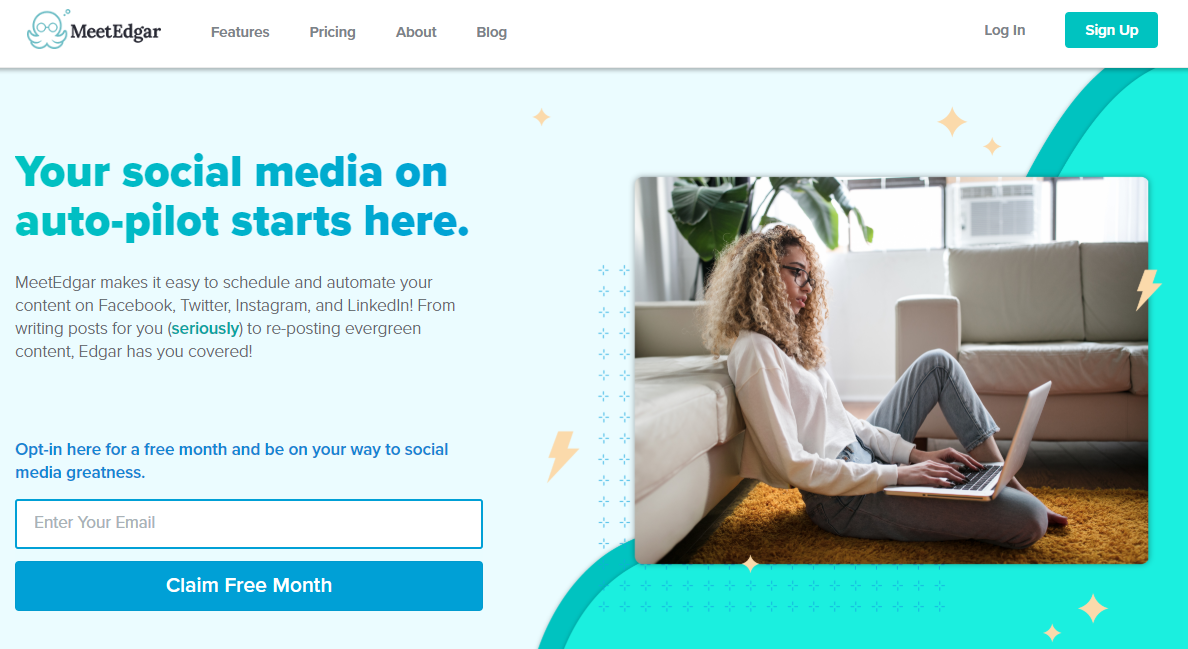 MeetEdgar allows for managing your content on different social media websites in less time comprising Twitter, Facebook, Instagram, and LinkedIn. Whatever you tend to do on your social media, MeetEdgar will have you covered. The platform will write status updates for you from copies or blogs — just push the button and share it.
You'll get access to automation, content management, and live support aimed to help you reach organic content at your profile. Reposting will be easy, as never before. These and other features are waiting for you at MeetEdgar social media content management platform.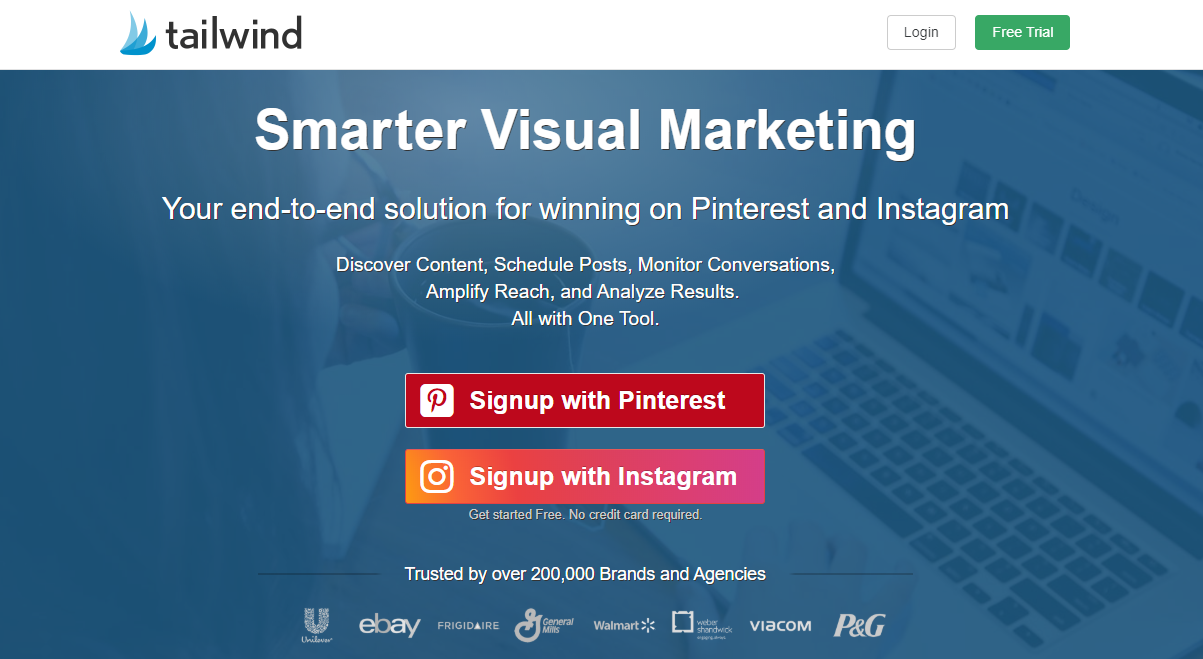 As far as Tailwind supports discovering content, scheduling posts, keeping track of communication with the followers, boosting range, and analyzing results, it's also one of the most popular tools for managing Instagram and Pinterest accounts. With the drag-n-drop tool, users can upload multiple media files and then move them in shuffle mode until they find the harmonic look of the layout.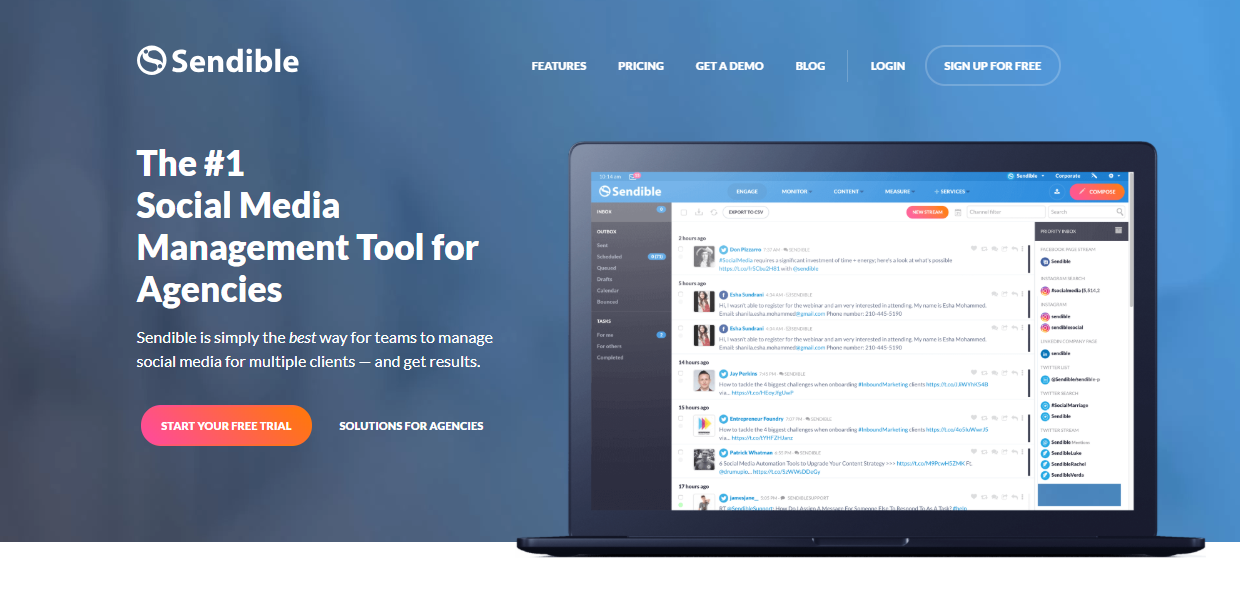 Sendible is another great solution for agencies. It allows focusing on substantive (content creation, lead generation, and client pitches) without slashing quality control.
With Sendible social media management tool, you have a chance to optimize social media processes, oversee all the accounts you are working on at one place, streamline publishing, consider social media reports in minutes, and more.
Closing Thoughts
When considering Instagram algorithms, it is important to understand that they aren't meant to cut the traffic or sales to your profile. Instead, they give you a ton of new features that can be used for growth. As soon as you can understand how the algorithms work, you will be able to use them in your best interest.
The do's and don'ts of using Instagram for your business in 2019:
Do interact with your followers as much and close as possible via likes, comments, DMs, reposts, and of course using the new stories' features.
Do follow the latest trends and try to be among the first ones who use a new promising feature — this will help you engage audiences.
Do get your followers involved in content creation — e.g., ask them to post photos under a unique hashtag.
Do use Instagram special features like sponsored ads, product tags, and quizzes to improve your business results.
Do use hashtags, but Don't
Don't use Instagram solely for promotion: people want to see beautiful things and inspiring stories, not just ads.
Don't post generic or stock photographs. Take pictures on your own to show off your — or your brand's — personality.
And, of course, enjoy what you are doing! It's something that people feel and appreciate.
The following two tabs change content below.
Ann Pyshna
Ann Pyshna is a PR and Outreach Specialist at PromoRepublic. Ann is keen on social media marketing and building strong relationships with media. She is always happy to share valuable tips on SMM with marketers and entrepreneurs.
Latest posts by Ann Pyshna (see all)