Google is, without any doubt, the largest and most successful search engine in existence today.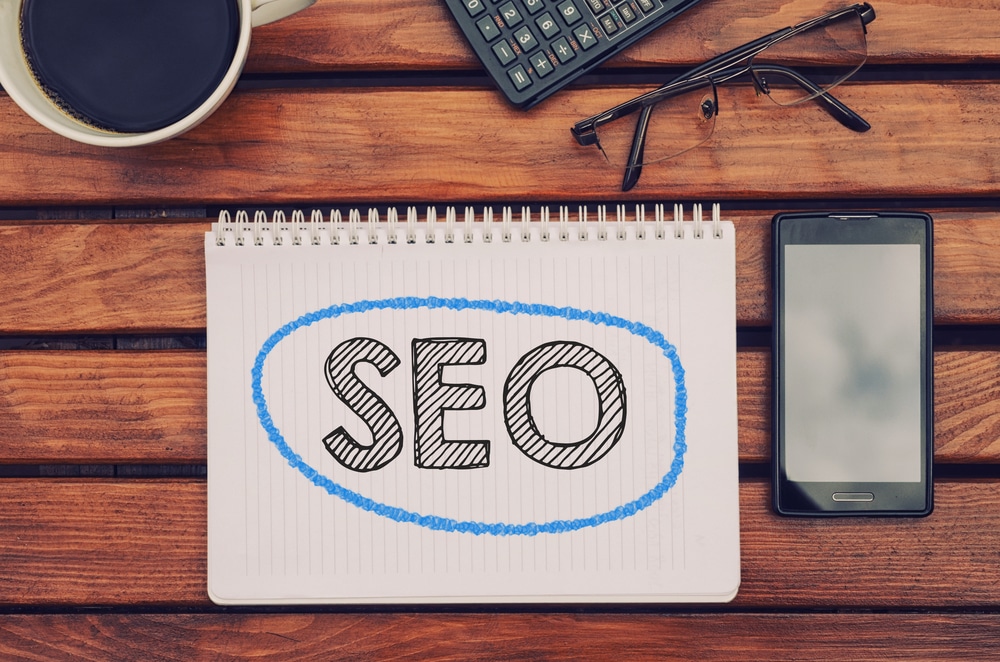 Since the initial launch of Google in 1998, we have seen a lot of advancements in the technology behind this search engine. Today, the search engine receives over one billion searches every single day, with as much as 40,000 searches being conducted every single second.
With billions of pages being indexed by Google on a daily basis, the competition for reaching that numero uno spot for a keyword in your niche becomes harder than ever before. This constant increase in competition makes it tough for webmasters and businesses to reach the top of SERPs and, with only 21% of Google searches resulting in more than a single click, getting noticed at the top is not only beneficial but a necessity these days.
Since Google is the biggest search engine, it is obvious to think that its' advice is the best source. Thus business owners, webmasters, and internet marketers consider information provided by Google regarding rankings most preferable. Unfortunately, it seems like not everyone agrees with this!
In this post, we'll dig a little deeper into Google's advice on ranking on their search engine. And consider whether or not you should reach out to Google or rather another credible resource for the best SEO tips.
Google's Guide to Improving Rankings
Google has released a large number of publications that provide webmasters and individuals who wish to learn more about SEO. The purpose of these publications is to educate you on delving deeper into search engine optimization. Thus helping you out to achieve those high rankings that you desire.
While the majority of the details shared by Google are relevant and crucial to a successful SEO campaign, it does seem like the search giant is not sharing all of the details that you can utilize to rake in high rankings quickly and easily!
Before we take a closer look at why Google should not be the most obvious choice when looking to learn more about SEO, we want to turn our focus towards the Search Engine Optimization Starter Guide provided by Google.
According to Google, this is the go-to guide for newbies to help them rank their websites on their search engine. The guide provides an in-depth overview of what aspects to consider for positive rankings on Google.
The Topics Covered by the Search Engine Optimization Guide from Google Include:
How to get Google index your website.
Know how to manage your website's search engine appearance.
Learn how to organize the hierarchy of your website.
How to optimize the content and images on your website.
The importance of mobile-friendliness.
How to analyze the SEO of your website.
The guide seems to cover a lot. From ensuring your website is indexed by Google to optimizing your content, and more.
At first glance, especially for a beginner in the industry, this might seem like a recipe for success on Google. Unfortunately, this is most certainly not a magic guide to ranking number one on Google. But, then again, you won't find such a guide anywhere on the internet.
Still, in our honest opinion, there are better options out there.
Now, if you have taken a look at the guide from Google before, then you might be wondering why exactly we would recommend that rather opting for another guide if you are new to the world of SEO.
Drawbacks of Google's SEO Guide
The first thing you will notice about Google's guide is that it is not beginner friendly. You shouldn't expect to be handed everything on a golden platter, especially considering the information is provided free-of-charge.
Another important factor when viewing this SEO guide by Google is that some parts of the guide seem somewhat incomplete.
For example, Google's description on how to optimize content for SEO purposes. There they make a point of explaining the importance of optimizing headlines and head tags. But they fail to mention the importance of additional factors, such as lists, keyword optimization in the body content, and more.
Additionally, one important factor is that Google does not always fully explain the purpose of certain factors. They continue to provide data on what a page should include and what it should not. But that does not include enough information to help you understand why that particular factor is important. While it is useful to know what to do and what not, it is more beneficial to know the reason behind this.
Lastly, we should note that this guide's focus is on on-page search engine optimization only.
While on-page SEO is essential, one should not consider it as the only step towards better search rankings. Performing 'only' On-page SEO will relatively make it difficult to reach high rankings. That is because your competitors will be focussing on off-page strategies too!
Opting For a Complete Guide to SEO
If you truly wish to rank high on Google, then we recommend looking for a more comprehensive guide.
Yes, you can still refer to the guide by Google to get an understanding of how the search engine works. But also consider the fact that it is not a complete guide.
There are other guides that are currently available. That does not mean we are telling you to pay hundreds of dollars for a guide on SEO! There are many other free resources that can be useful in providing you with an education needed to rank better!
Improving search rankings ultimately relies on both on-page and off-page efforts. If you only focus only on on-page SEO, such as described in the official guide by Google, then you will not be gaining the competitive advantage.
Take a look at the guide provided by Google, but do not limit your knowledge only to this guide. SEO experts also write guides. Consider them too. There are also many websites/individuals out there which have helped rank hundreds of successful websites. These individuals have gained a lot of experience in Google rankings. Thus they can provide you with a lot of insight into techniques that can help you outsmart your competitors and reach higher rankings in Google.
Consider Off-page SEO Too
In addition to the on-page SEO recommendations provided in the guide by Google, it is important to focus on off-page SEO as well.
Off-page SEO primarily consists of building backlinks to your website. While this may seem like an easy task, you'll notice that it's much more complicated than it sounds once you begin! This is a primary reason why optimal education regarding appropriate techniques for off-page SEO is so important.
Execute the right steps for backlink building, and you are sure to see some excellent results when it comes to improving your position on Google for the particular keywords you are targeting. Executing the wrong moves and strategies, however, will result in a fall in your rankings. In some cases, Google may also penalize you!
When building backlinks, you should ideally focus on websites that Google "likes" and avoid those that Google "dislikes". For this, you should rely on information shared by Google, as well as some additional tools.
Before posting a link to your website on an external website, first, do an analysis of that website. Ensure that the website has high rankings on Google. For that consider the DA (Domain Authority), as well as the PA (Page Authority) of the website.
When the website seems like Google trusts it, then go ahead. But if there are any red flags that pop up, then rather choose to look for another website.
When it comes to Google, you need to build trust! And if websites that Google do not trust links to your website, it could mean a decrease in Google rankings for your website!
Conclusion
To improve search rankings, many beginners turn to Google for advice on how they can get their business at the top of search engine rankings for keywords related to their niche.
While this may seem like the best way to start learning about SEO, it might be a good idea to read additional guides on SEO written by experts in the field who are not employed by Google. Google does provide a number of useful tips regarding ranking better on the search engines, but they do not provide data that is as in-depth as some of the third-party guides on the market.
The following two tabs change content below.
Stevan McGrath
Technology enthusiast | Digital Marketing Expert | Freelance technology
Stevan Mcgrath is a digital marketing professional who possesses expertise in brand design and development. Stevan is passionate about utilizing his diverse skill sets for new and innovative online marketing strategies. He has worked as a freelancer and a contributor to
ProvenSEO
. Despite having a wide influential reach, he seeks client satisfaction as his topmost priority. He also writes blog posts on recent digital marketing trends.
Latest posts by Stevan McGrath (see all)