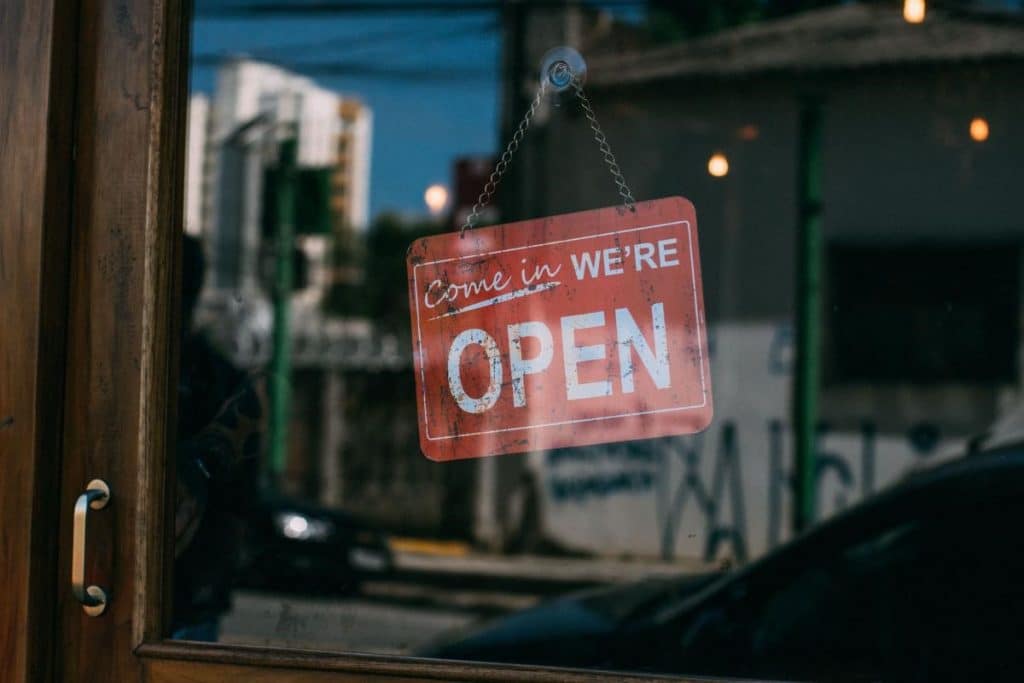 A growing number of small business owners and entrepreneurs are beginning to fully appreciate the importance of dedicating time and resources to Local SEO optimization. After all, who doesn't want to get found by new customers for keywords they specialize in?
AdWords and other forms of paid advertising can help, but they can also be extremely costly, and if you don't continuously pay, the results disappear instantly. This is not the case with SEO, and this is just one of the many reasons local businesses are relying on SEO optimization tips and strategies to succeed.
If you're new and still not sure what local SEO is and why it's important, read this article by Moz.com. Before you launch your business website, here are some useful local SEO optimization tips and strategies.
#1. Local SEO Optimization – Consistent NAP Information Across Several Local Search Indexes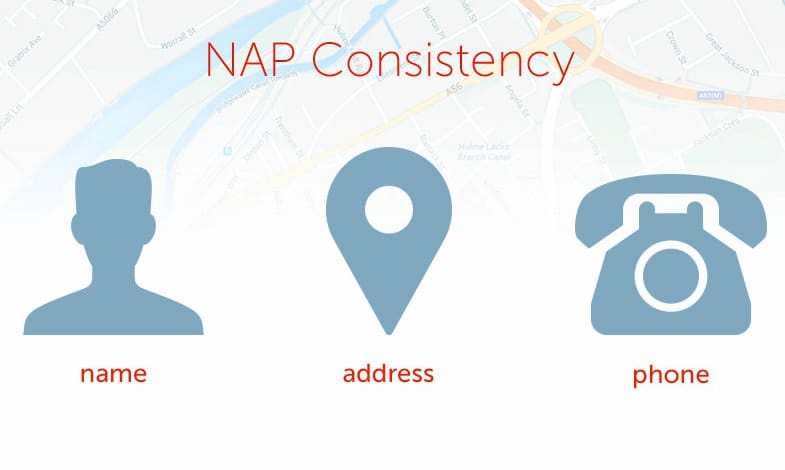 Your business contact information is used by Google's search engine to determine your proximity to a user. Registering a legitimate business address with local search indexes (Yelp, Bing Yahoo, Google My Business) that can be identified on a map is critical to improving your website's ranking.
Be sure that your name, address and phone number (NAP) appears consistently on your landing pages as well (home, about, services, etc).
#2. Local SEO Optimization – Research & Update Existing Business Citations for Accuracy and Consistency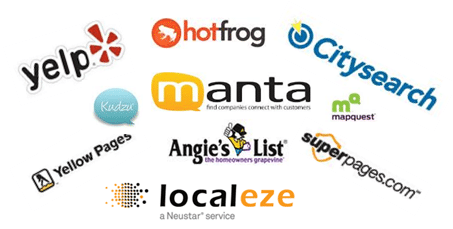 Inconsistencies in your address information can confuse a search engine. If your address is 15 Connor Way, it could easily be confused with a similar address such as O'Connor Way, or Conner Way. Google's search engine has no way of knowing which one is the right listing for your business unless you are consistent.
Conduct a search of your business online by name and address to locate other citations of your business you may have previously registered and forgotten. Others may have created a citation for your business without your knowledge through an online directory.  You can claim these listings as the business owner and update them. 
Also, make sure to optimize your Google local business listing to attract the local crowd to your website.
#3. Local SEO Optimization – Plan & Execute Strategic Link Building to Increase Your Visibility in Local SERPs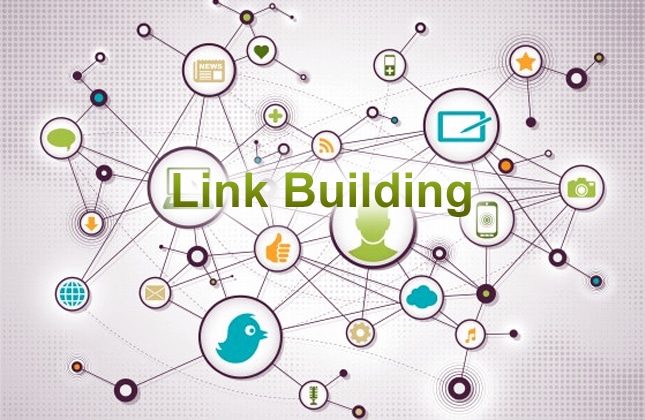 Referrals make the best leads and are the easiest to convert into sales. Planning a comprehensive link building strategy can include connecting with:
Social influencers

Local media outlets (trade publications, community newspapers, magazines)

Blog personalities

Industry experts

Strategic business partners with whom you share an audience.
#4. Local SEO Optimization – Plan & Execute a Comprehensive Strategy for Generating and Responding to Reviews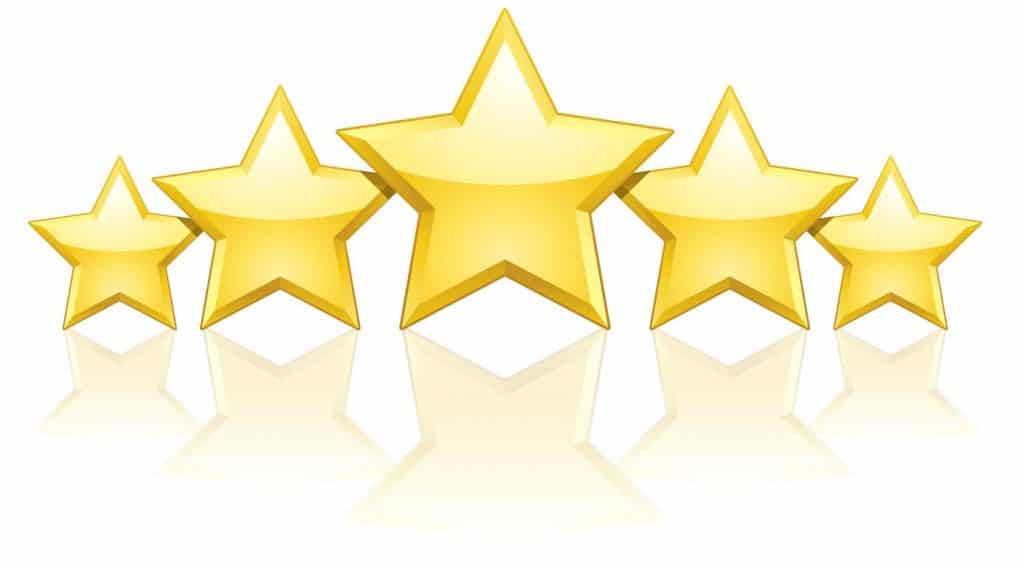 The Google 3-pack is a relatively new addition to their local search results page. The top three businesses with the best ratings closest to the user are prominently displayed at the top of the search results page, with attending map directions, links, and reviews.
By cultivating a great customer experience and implementing a strategy for generating positive reviews from a variety of sources, you can improve your ranking in local SERP over time until you dominate the results. 
#5. Local SEO Optimization – Dedicate Resources to Active Social Media Engagement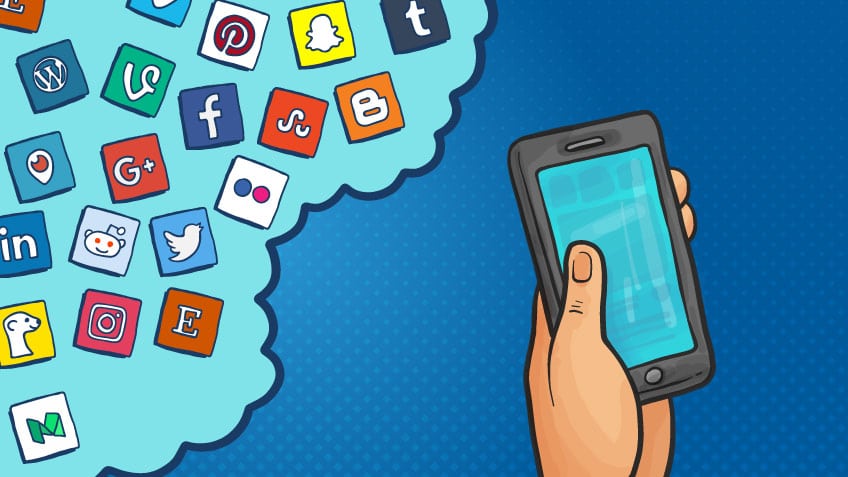 Once you successfully get the ball rolling, and users begin to engage with you, you'll need to manage replies to posts, reviews, as well as possible inquiries from local media and prospective clients. Users are impressed by prompt responses, but you'll really want to take advantage of seasonal booms (i.e. Christmas, Boxing Day, March Break) to capitalize on peaks in online social activity with clever solutions that resonate with your target market or audience. 
These tips can help local brick and mortar companies thrive in a competitive environment. While we may be a few months away from the #mobilegeddon, the industry is continuously focusing on mobile search and local SEO strategies.
The following two tabs change content below.
Paul Teitelman
With over 10 years of experience helping hundreds of businesses succeed online,
Paul Teitelman
is one of the most respected and top ranking SEO consultants in Toronto & across Canada. A true SEO expert, tech entrepreneur, Lifehacker, blockchain enthusiast & real estate investor. He bleeds blue for his beloved Toronto Maple Leafs and is an avid music fanatic.
Latest posts by Paul Teitelman (see all)