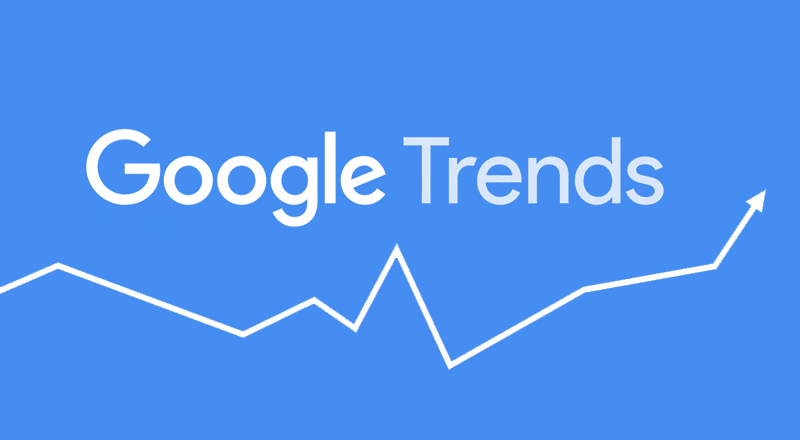 Google has become an important part of our lives. Being one of the world's top-notch search engines, it really has become ingrained in the daily lives of people. Google has made it possible to search for almost any kind of data that can be used for research or marketing purposes.
With the appropriate information, businesses can better align marketing tactics. Other than this, it is also important to understand the behavior and interests of targeted audiences which is why you have something called Google Trends.
What is Google Trends All About?
Google Trends is directly associated with the Google search engine. It helps in tracking analytics about what people are actively searching. It is basically an online tool crafted by Google to analyze trends in the search behavior in context to specific search queries or users input within Google search, YouTube, Google News, images and Google shopping.
With the help of Google Trends, users can view how often specific search queries, topics, and phrases have been queried for a specific duration in time. Further, the data is displayed in the form of a trend graph. Google Trends samples and analyzes a portion of the search query to analyze how many searches have been conducted for a specific search query. It is possible to query up to 5 different search terms all at once. The graph that is presented is called "Search Volume Index".
How to Use Google Trends?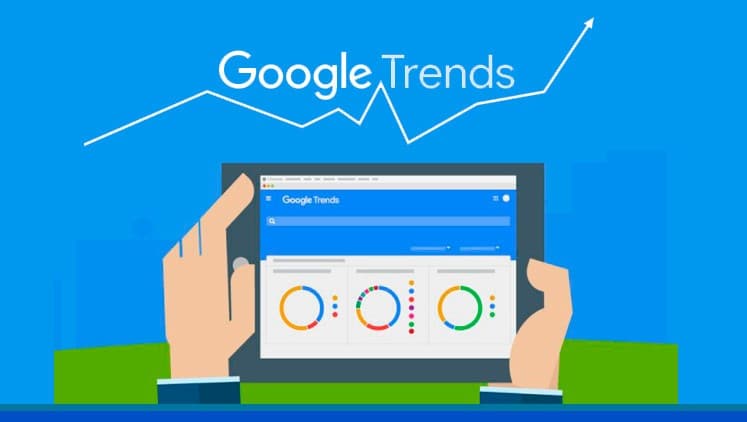 In order to battle in the realm of search engines, it is important to optimize a website for chosen keywords. With the help of Google Trends, businesses can now analyze and compare interest in keywords in various countries and regions.
There are some people who do not know how to use Google Trends to boost SEO and this is where this article makes things easier for them.
#1. Targeting Audience With Filters
Google Trends is featured with Filters. These filters help you target the topics of interest to the audiences.
To start with, the geographical region is first targeted. The default location set is worldwide. So, it is recommended to change this to the area of your choice where you can see trends. There are some trends that stick for a month but there are some that stay for days, months or even years. To get an idea of the trends that are likely to stay, you can modify the time selection filter.
Similarly, the category filter will help you sharpen yourself on the industry or topics that your audience cares about the most. The last is "Search" filter. With search filter, you can view trends in search, news or YouTube. It is important to know which one your consumers utilize the most. 
#2. Paying Attention to Advanced Search Options
While you search on a topic, you will view information about related keywords. Along with that, you also get to know which keywords are currently trending. There can be two sets, one for keywords that are currently trending, another for the ones that are about to breakout. Since all these keywords are similar, it is a great method to set your website to rank for new trends.
#3. Design Content that is Catered to Specific Population
With the help of a location filter, you can easily recognize the area where people are searching for trending keywords. When you filter by location, you come to know about the most relevant keyword that is searched in that particular location.
By getting the relevant data on trending keywords and location, you can easily publish content and target people most likely to be reading about it. With the increasing number of people interested in your content, you will find increased engagement. This will eventually increase website traffic and conversions.
#4. Short and Long-Tailed Keywords for Content
Content plays an important role in augmenting rankings. It is important to know which key phrases are the best for rankings. Short-tailed keywords are general while long-tailed keywords are specific. Therefore, long-tailed keywords help to target people who are interested in products or services. So, the only motive should be to create content that gives them the required information.
Google Trends can be used to find long-tail keywords by searching for general key phrases. You can also explore specific questions people type in the search bar.
Opportunities That Google Trends Offer to Advertisers & Marketers
#1. Identifying the Latest Trends
The home page of Google Trends offers a huge range of trending information from multiple countries. This information contains featured insights at the top of the page along with some trending stories. This information can be used by marketers to create content and shape strategies.
#2. Assessing Market Performance
There are multiple ways in which a business can measure their marketing and brand performance. Google Trends tool is one of them. It allows exploring the level of activity that is being shown towards a product. With the help of "Search volume index", you can also discover what periods your brand is looked up the most often. This allows you to discover the popularity peaks and times in which people do not interact much with your product or brand.
Results can be confusing at times as your brand's name can be used for other kinds of research as well. Therefore, it is required to discover the results that arise when you type in a brand's name, product or service.
#3. Competitor Check
Google Trends can also be used to analyze the performance of competitors. Though the performance analysis done is not quite deep, however, it will definitely offer a clear view of how often products, brands or services are being looked up on Google's search results. 
#4. Identifying the Areas of Interest
As discussed above, Google Trends give the option to see what countries or regions have stronger interest towards the keywords that have been researched. This information allows businesses to set up effective ad campaigns, while helping you target the right audience.
#5. Choosing the Best Performing Keywords
To multiply traffic to your website, a solid SEO strategy is required. With the help of Google Trends, it becomes easier to find what particular words are searched on a frequent basis. You can also test out keywords and evaluate their potential success. 
Google Trends in Marketing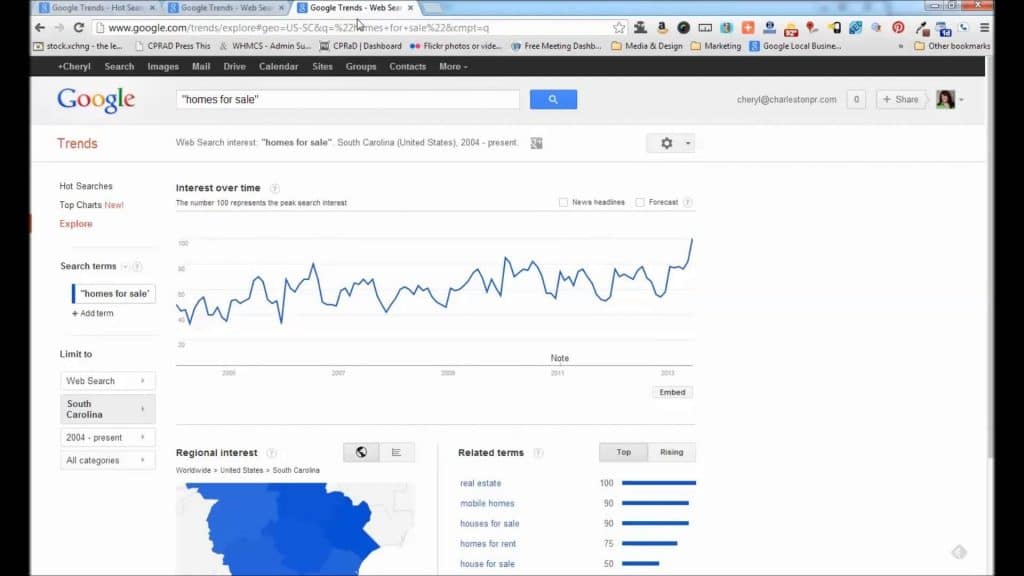 Google Trends offer marketers the opportunity to compare their brands with others in the industry. They will get a better picture of where their brand stands amongst its peers. In the process of monitoring their brand, businesses should look out for active ways that can enhance their market share. This positively increases the brand presence.
Google Trends can be used to update and examine keywords. Keywords should be regularly examined because with the entry of new brands and services, the language of the audience might just adjust with the market. The use of analytics from Google Trends also helps in tracking whether advertising campaigns are resonating with the audience or not. 
One of the great ways to figure out what people want to analyze is looking at the historic trends. Google Trends offer a great way to check out how the interest of audience undergoes alternate increase and decrease for any keyword you want. Having this data in hand, marketers will be able to come up with better ideas and schedule them for times when you know the users will care the most about them.
The use of the application is quite simple but figuring out how to make the most of information can be a little complicated. Google Trends will only turn out to be beneficial for your business if an efficient way is followed. By making use of this latest trend launched by Google, you can let your business become one of the most buzzed topics on the internet. All you need is the right expertise and knowledge to structure your approach to internet marketing in a targeted fashion. This will eventually lead to better results.
Closing Thoughts!
In the above post, it has been clearly described how Google Trends can be used to offer context and clarity. It also helps to identify hot searches and hot search terms that are particular to your business. With the right implementation, it allows you to get immediate traffic.
Regardless of your business sector or the size of the organization, a great SEO practice can reap the future benefits. Google Trends bring the same into the picture and offer SEO a vital boost. Now that you have a clear understanding of what Google Trends can do for your business, you can take informed decisions. Those who invest wisely in Google Trends will definitely be able to reserve their tickets to higher rankings and positive brand reputation.
The following two tabs change content below.
Jacob Colleen
Jacob Colleen works as a Digital Marketer at
Webby Central
leading SEO company. His skills and knowledge in business consulting and branding are trusted by many leading businesses. His write-ups are a valuable asset to the industry and serve useful knowledge to readers. They are meant at delivering realistic data and guiding readers in the right direction.
Latest posts by Jacob Colleen (see all)