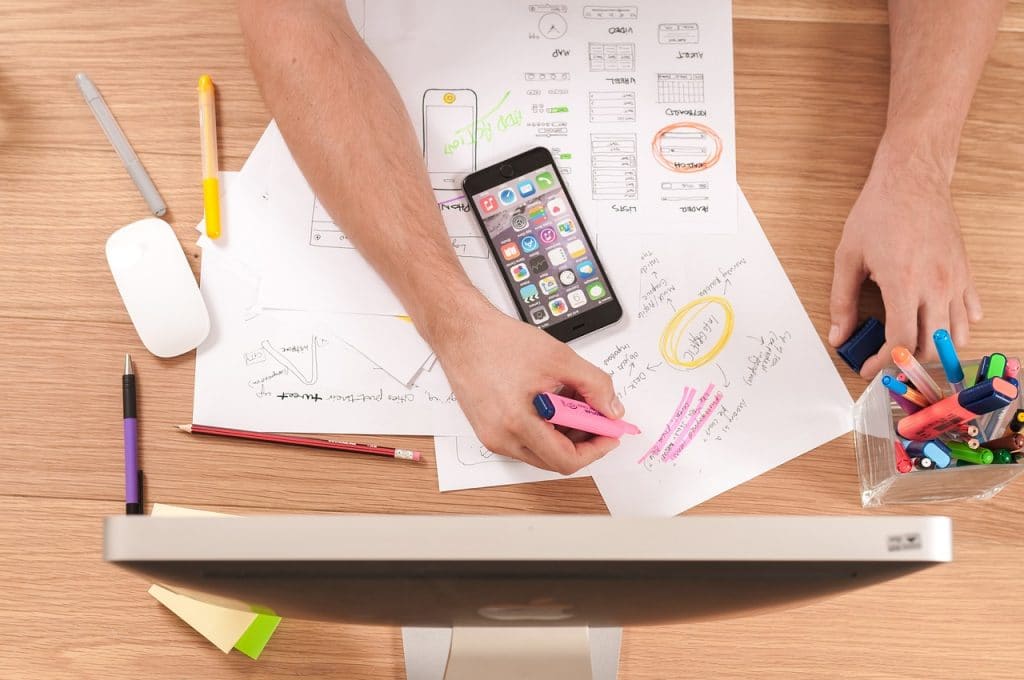 In a world dominated by smartphones and mobile apps, marketers are doing their best to keep up with this new playing field. Every month, there seems to be a new way of reaching out to customers to make a difference in their lives. However, with all of this data flowing back and forth, unless you have put in place some robust mobile analytics strategies, you might be missing valuable insights.
But, what does mobile analytics exactly mean? Well, mobile analytics is the practice of collecting user data, determining their intent from said data, and taking actions based on those metrics to drive retention and customer engagement. Although this does include mobile web services, most mobile analytics strategies focus on analytics for Android and iOS applications.
This makes sense when you consider that 54% of mobile transactions made worldwide are done via apps. Not only is that more than half of all mobile transactions, but it shows just how important mobile analytics strategies are for converting customers. In this article, we are going to guide you through 8 mobile analytics strategies that you should follow TODAY in order to stay ahead of your competition. Let's get started.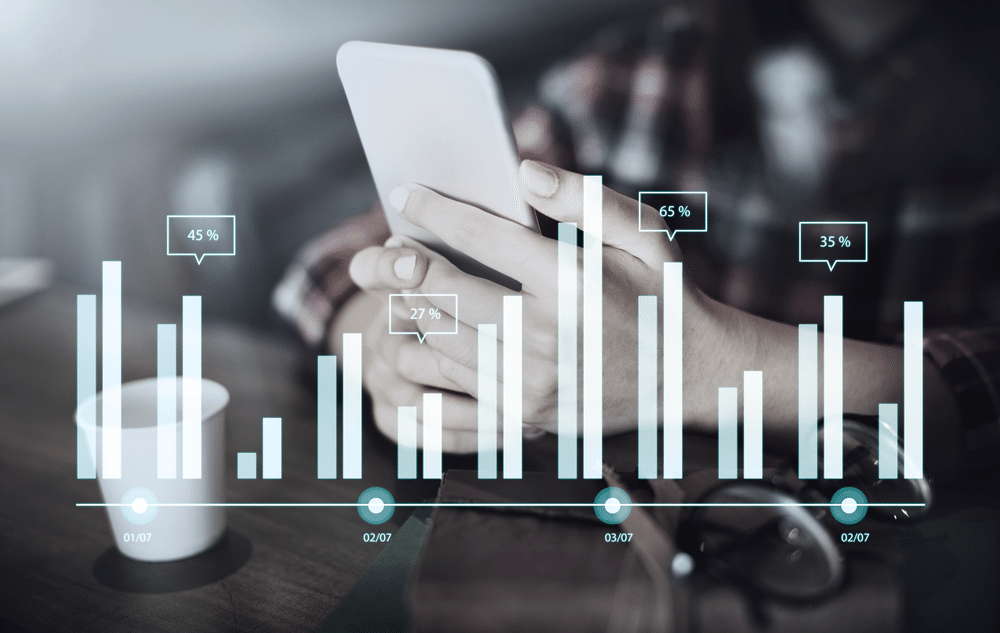 #1. Ignore Meaningless Mobile Analytics
When you are first planning out your mobile analytics strategies, it can be easy to get distracted by just how many different metrics are available for you to track. Unfortunately, many of these metrics are simply not worth your time. For instance, many see app downloads as an example of well their app is doing. But, when you consider that 1 in 4 users only launch that app once after download, that metric quickly becomes less relevant.
Instead of trying to judge your mobile marketing strategy too early, we recommend that you set up as many data points as possible from the beginning. Then, as you start to see the way your customers behave, you will also see what mobile analytics metrics are worth tracking as well as those that aren't worth your time.
#2. Begin Considering Analytics Early in the Process
This leads us to the second of our mobile analytics strategies: start early. Whether it is with the design of your app or the analytics you track, laying a firm foundation early in the process ensures you will get the best results. After all, you can never be fully sure which user engagement metrics will be important later, so might as well capture as much information as possible. 
"A metric will tell you that something is happening, while an analysis will tell you why something is happening." Vince Law, General Assembly.
As Vince states above, metrics simply informs you that something is happening. This is why we recommend trying to track as many metrics as possible so that you know everything happening with your mobile website or application. Then, with this information, you can understand why your customers behave the way they do and make better decisions based on this analysis.
#3. Be Patient
Which brings up our third strategy: be patient. It can seem like you aren't making progress when you first start tracking users' behavior, especially at the beginning of the process. However, if you can remain patient and avoid overcorrecting before you need to, you can gather all the useful information you need to run a successful campaign.
Although 'being patient' definitely isn't the sexiest of mobile analytics strategies, you will understand its necessity once you get started. For example, if you are not seeing the conversion rates that you are looking for over a few weeks, instead of jumping the gun on trying to fix this problem, you might find that by remaining patient, the problem works itself out.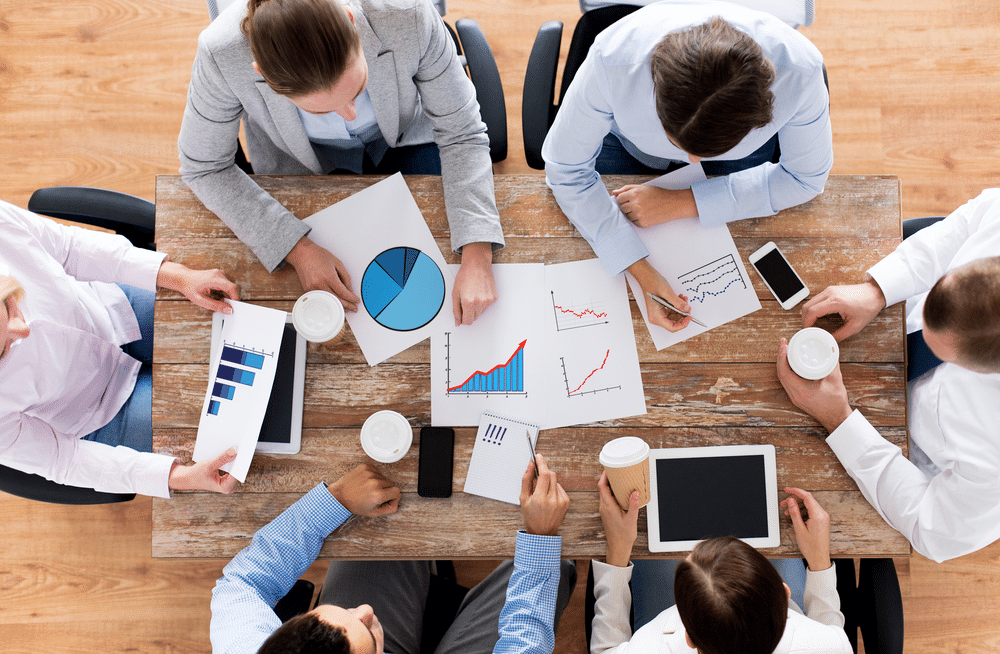 #4. Map Out the User Journey
Now that you have spent time laying the groundwork for your mobile analytics strategies, the next step is to use that information to map out the user journey. If you didn't already know, the user journey is the route that your users take when they interact with your app. By mapping out this process, you will have a better understanding of mobile user engagement.
"Companies that create exceptional customer experiences can set themselves apart from their competitors." McKinsey.
The first step in creating an exceptional user experience is through mapping out their journey. Unless you understand where your customers are already, it will be hard to meet them there and guide them through the process.
#5. Segment Users by Behavior
As you map out the user journey, something will become obvious if it hasn't already: no two users behave exactly alike. In fact, some users will engage with your platform in a completely different way than you might have anticipated. This is why customer segmentation is so important to your mobile analytics strategies and their success.
Start by grouping users with similar behavior into different groups. Then, come up with a user persona for each of the different groups. User personas are simply fictional versions of these customers that you can use to make marketing decisions. However, by creating this persona, you will have an easier time understanding that user and how best to provide value to them.
#6. Pinpoint At-Risk Users
Once you start to have a better understanding of mobile analytics and user personas, you will start to notice trends in user behavior. One such trend that should be a focus of your attention is at-risk users or users that are about to churn. That being said, it's one thing to notice that these users are at-risk, and another to do something about it.
When you consider that 97% of users churn silently, meaning without leaving a complaint or reason for doing so, you can understand why mobile analytics strategies are so important. Without this data, you might start to see a drop in your users but have no understanding of who or why. But by using mobile analytics, you can target these users before they churn and reach out to them with reassuring messaging to try and keep them from leaving. Even if you only end up retaining a few more users, it will be worth the effort.
#7. Plan Out a Seamless UI Flow
If you are familiar with UX design, you may already understand what we mean when we talk about a UI flow. However, if you don't, UI stands for user interface and UI flow is the way in which your users interact with your app or website every step of the way. Think of it as the user journey, only on a micro level. By using mobile analytics and pinpointing at-risk users, you will already have begun to plug up the holes in your design and work toward a seamless flow.
The goal here is to guide your users from downloading your app all the way through to make a conversion, whether that is buying a product or upgrading their service. With the mobile analytics strategies that we have available, you can monitor and optimize each of these steps until you have a seamless UI flow from start to finish.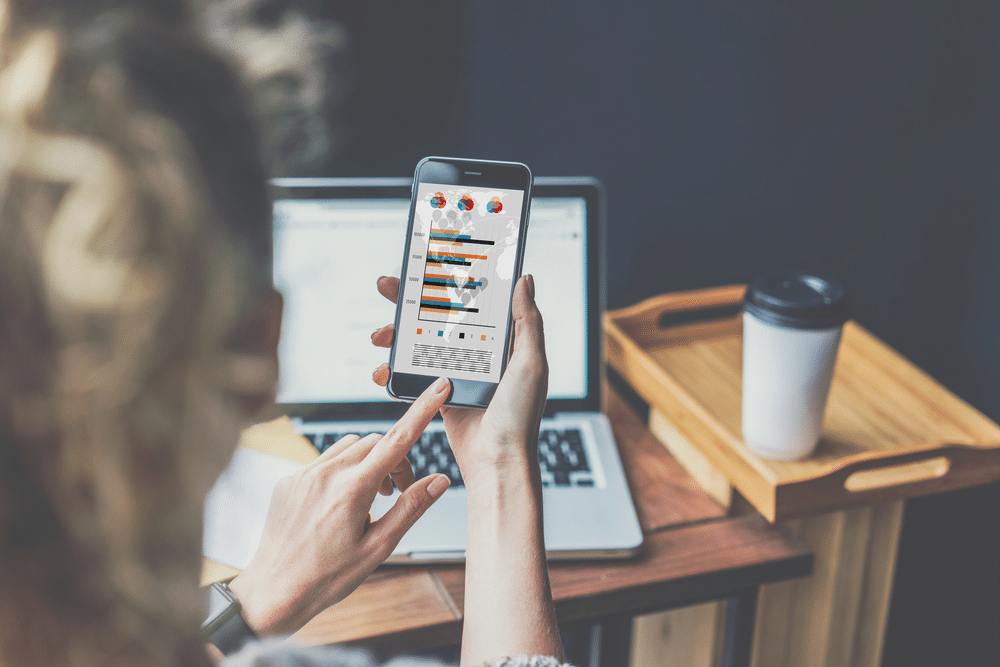 #8. Use Analytics to Make Decisions
Our final mobile analytics strategy is more of an overarching best practice than a specific action: to use analytics to make decisions whenever possible. As you have seen, marketers can use analytics tools to make more educated decisions when it comes to mobile user engagement. Why wouldn't that same logic apply to all business decisions? Through the use of data, you can predict behavior and prepare yourself to meet new challenges along the way.
This also refers to mobile app design and your company's future as well. So far, we have spoken mainly about keeping the customers that you have with your current mobile solution. However, a time will come when updates and overhauls will need to be done. When this time comes, mobile analytics from previous campaigns and attempts will still be relevant in making the best decisions for your company and its customers.
Final Thoughts
In our mobile-driven world, it can seem as if the technology is changing in the blink of an eye. As our technologies and software continue to improve, data-based decision making will continue to remain a popular and powerful tactic for tackling problems. By getting started today, your company is setting itself up for success in a future that is still unknown.
We hope that these strategies will serve you well as you plan out your mobile analytics campaign. Remember that the most important thing is to use the data you have to create the user experience that your customers need.
The following two tabs change content below.
Nathan Ellwood
This article was written by Nathan Ellwood, Marketing Coordinator and Content Writer for
Gleantap
. Gleantap is a customer engagement and retention platform that uses a combination of SMS, push notifications, and
email marketing
. Check out more of his work at the Gleantap blog or on his LinkedIn profile.
Latest posts by Nathan Ellwood (see all)