Watching online marketing trends year in and year out has become some sort of a ritual for anyone in the industry. Unlike most rituals, however, keeping an eye on online marketing trends has become indispensable for digital marketers everywhere. After all, these trends do help shape their overall online marketing strategy. 
By their very nature, trends supposedly don't last. Some trends in the digital marketing niche, however, last longer than others. Some trends have even stayed on for years, and are bound to remain relevant for the foreseeable future. Let's take a look at the infographic below to see some of the online marketing trends for 2018 that may or may not stick around for a long time.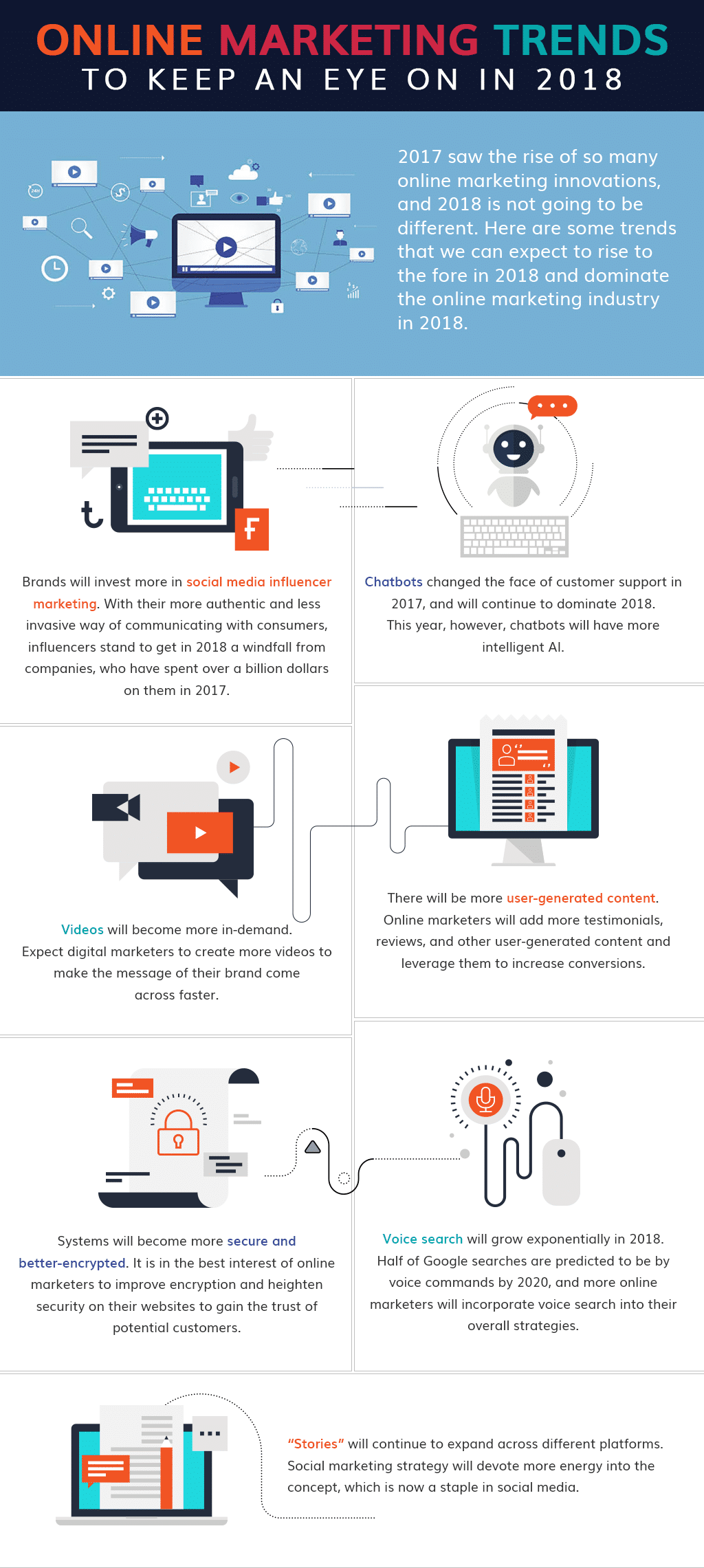 The following two tabs change content below.
Raluca Crasuleac
Raluca Crasuleac is the SEO Manager at
SEOPhoenix.net
, an SEO company which helps businesses grow their revenue and achieve long-term success through cutting edge internet marketing. When not in the office, Raluca enjoys gourmet cooking and traveling with her dog.
Latest posts by Raluca Crasuleac (see all)