Within the broad arsenal of digital marketing tactics, link building still retains its place as a very useful weapon. Not only does it yield SEO benefits, high-quality backlinks can also positively impact digital PR endeavours and referral traffic results.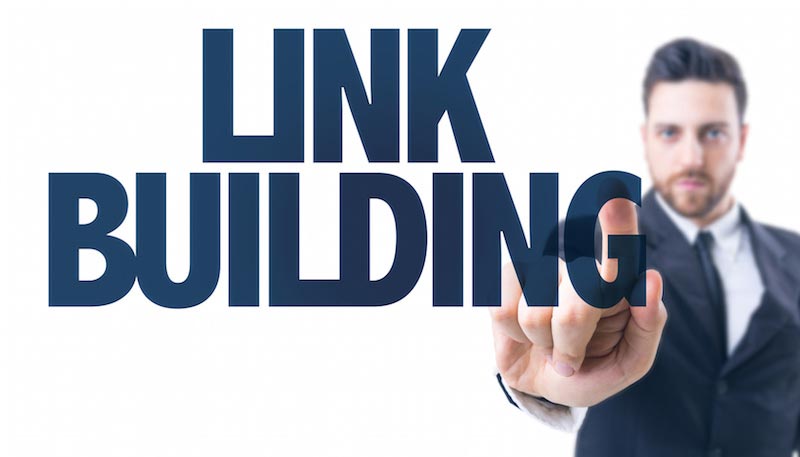 It's therefore hardly surprising that link building has become popular with businesses of all shapes and sizes. And when many take their first, tentative steps towards building links, their strategies tend to be quite bespoke, narrow in scope, and short-sighted. However, there comes a point when marketers need to think big and scale-up their link building activities if they're serious about taking on the competition dominating the search engine results pages (SERPs).
Not so long ago, the idea of scaling link building activities conjured images of spambots, forum links, and mass-automated outreach emails. Due to smarter algorithms, tighter regulations, and a more acute public awareness about what automated outreach looks like, these tactics just aren't viable anymore. It has become harder to pull the wool over the eyes of switched-on webmasters, and this has resulted in a greater demand for unique and well-constructed content.
So, against this backdrop, how can marketers scale their link building activities for long-term success?
Well, here are three tips to set you on the right track:
Scale Link Building: Create the Right Content Assets
If you centre your link building efforts around your own content assets, it can be scaled more effectively. This is because you have the power to tweak your own content to fit with a specific link prospect, or to react to certain news items, events, or holidays.
The right content asset is typically one that appeals to a broad target market, but it must be relevant, interesting, and valuable enough for a webmaster to link to it. And if you operate within a specific niche, you can run the risk of going too narrow with your outreach.
To counter this, create content that covers a number of relevant audiences. Let's imagine that you're a magician, and you've written a piece about why someone should hire a magician for an event. Don't just pitch it to sites that are specifically about magic. Instead, target your outreach at parenting blogs for kids birthday parties, wedding planners, and even corporate team-building blogs.
Here's an example of how Kurve went on the creative side to deliver a linkable asset for Quib.ly: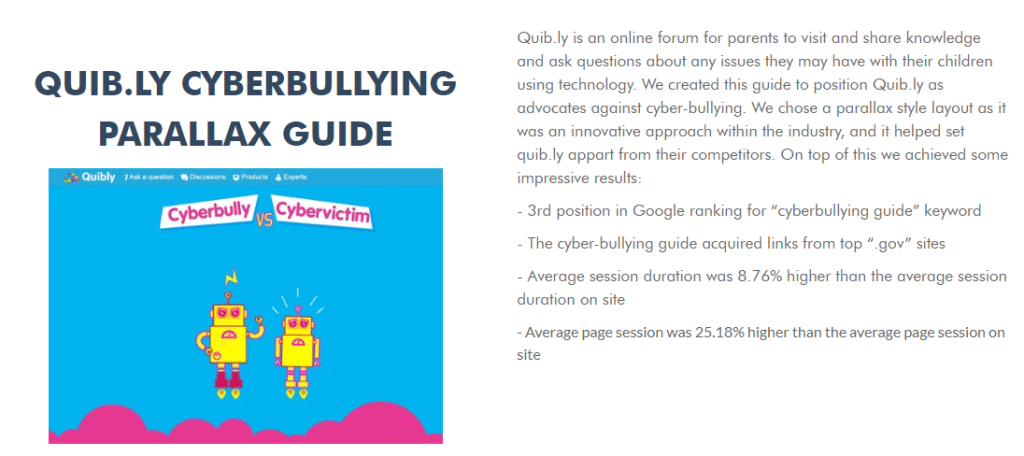 The broader the scope of your content, the more likely you are to acquire a larger number of links.
And if you can make your content evergreen (something that remains relevant for a long period of time) then you can repeat this process as and when new websites are launched within those sectors.
Scale Link Building: Build a Link Building Team
Effectively scaling your link building efforts can be difficult if you opt to go it alone. There are ways to automate certain aspects of the process (more on those below), but increasing manual link building activities will always require more people at the coalface.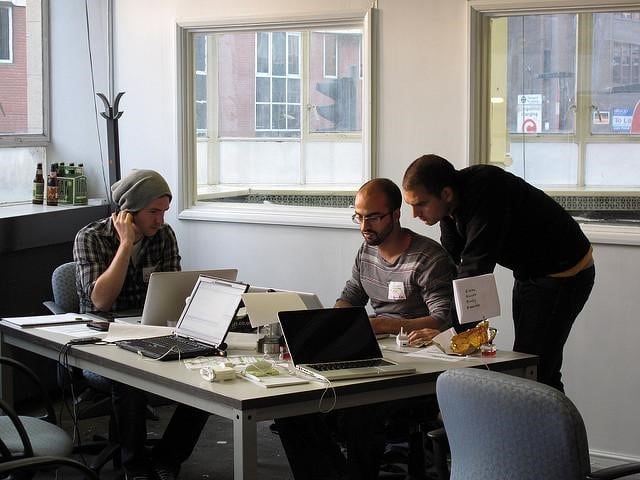 If you boil link building down, it's essentially two human beings interacting, with one trying to convince the other why a piece of content is valuable and deserves to be linked to. You can't automate this level of genuine interaction, and scaling it to truly effective heights requires talented and creative human beings conducting the outreach. 
By building a team of link-builders, you can achieve much more over a shorter period of time. This is because you can delegate certain tasks, collate research, and do more quality outreach, therefore increasing the likelihood of earning valuable backlinks. And once you've developed a process for your team, you can scale it by adding more members who should slot in seamlessly and enhance your link building efforts.
The fact is, if you try to tackle a link building campaign on your own, you'll hit a point of diminishing returns. With only so many hours in a day, the quality of your research and outreach will become sloppy and less focused. This makes scaling up nigh on impossible. Building a link building team gives you the opportunity to efficiently scale campaigns and maintain a level of control over backlink quality.
Scale Link Building: Automate Your Prospecting Activities
If you're playing the numbers game in a responsible manner, then automation needn't be a dirty word. So long as you aren't using it to generate template emails for outreach, automation will certainly have a part to play in scaling your link building activities.
With regards to link building, automation comes into its own if used to streamline research and link prospecting. And one such platform that's tailor made for this is 'If This Then That' (IFTTT).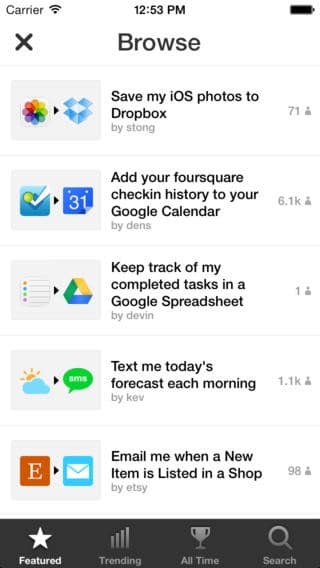 It works by creating chains of simple conditional statements called 'recipes'. For instance, if someone tweets using a specific hashtag, then you will be notified via email, giving you the chance to follow up and engage with that person.
IFTTT can also help you quickly identify link targets, with the end goal of collecting a list of opportunities to then be actioned by a flesh-and-blood human being. This can include setting up notifications for any brand mentions across the web, meaning you can check if there's a backlink, and if there isn't, requesting that one be included.
What's more, you can use it to alert you when your competitors are being mentioned, which in turn gives you the opportunity to pitch similar sites with better content.
The possibilities are endless, and by setting up the right recipes, you can very quickly automate some of the most labour-intensive parts of your link building process.
In Summary
In order to drive quality, relevant traffic to your site via the SERPs and referrals, you need an effective link building campaign. I tackled the vast list of tactics in a recent guide to link-building for startups, and these activities are highly pertinent to all businesses. To reach maximum effectiveness, you need to scale these activities once the strategy has been established.
The only way to scale that campaign is to create content (efficiently) that resonates with a broad target audience, build a dedicated team of link-builders, and automate as much of the research and prospecting as possible. Do that and you'll be well on your way to long-term link building success.
The following two tabs change content below.
Oren Greenberg
Oren Greenberg is a digital marketing consultant and growth hacker based in London, where he helps funded start-ups succeed. He is the founder of
Kurve
, a digital marketing consultancy which specialises in customer acquisition and rapid growth.
Latest posts by Oren Greenberg (see all)