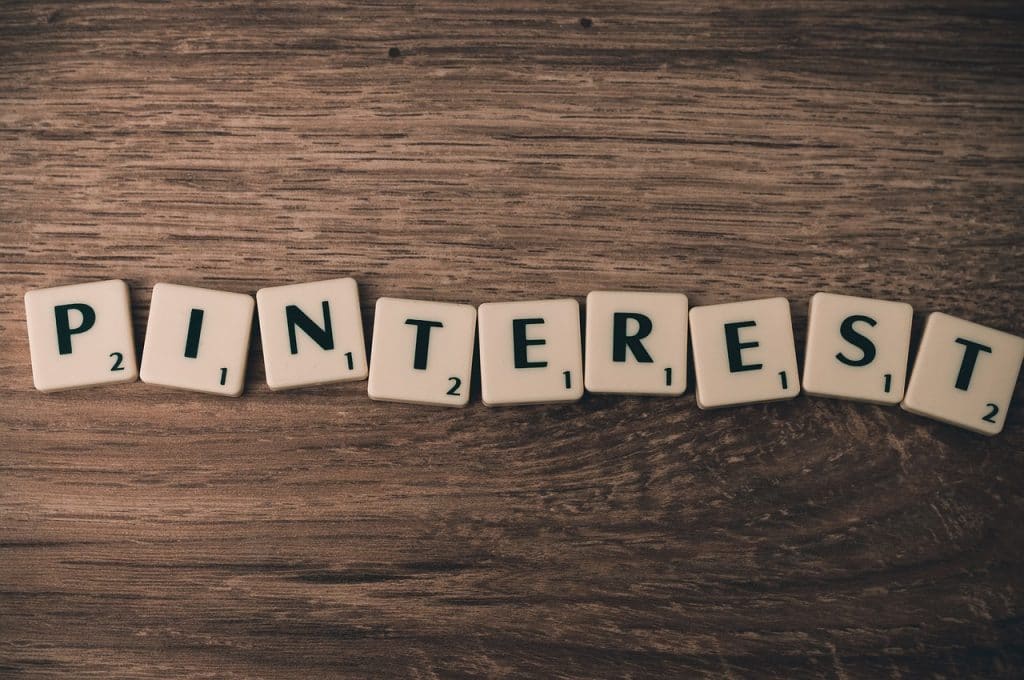 Almost everyone, who owns an online business, dreams of getting more and more SEO organic traffic from Google and other search engines. The main reason why this is a dream is probably the fact that getting organic hits on a website can boost your conversion rates to the sky.
However, you need to have something clear in your mind – No matter how big your brand is, you need to have the nicest and well-positioned calls to actions. This not only increases the traffic to your site but also helps convert visitors into buyers.
In this article, I am going to show you a case of study and a straight effective way to get more SEO organic traffic to your site using Pinterest.
What is Pinterest?
Pinterest is one of the most famous social networks on the internet today along with Facebook, Twitter, Instagram, and LinkedIn. It is proven in a study from KissMetrics that "Pinterest pins are 100 times more spreadable than a tweet". 
It is way easier to spread all over the internet with a Pin instead of a Tweet! If you spread all over the internet you can eventually make money online.
The Pinterest audience base is also massive and if you see their official demographics report, 70% of the active users are females.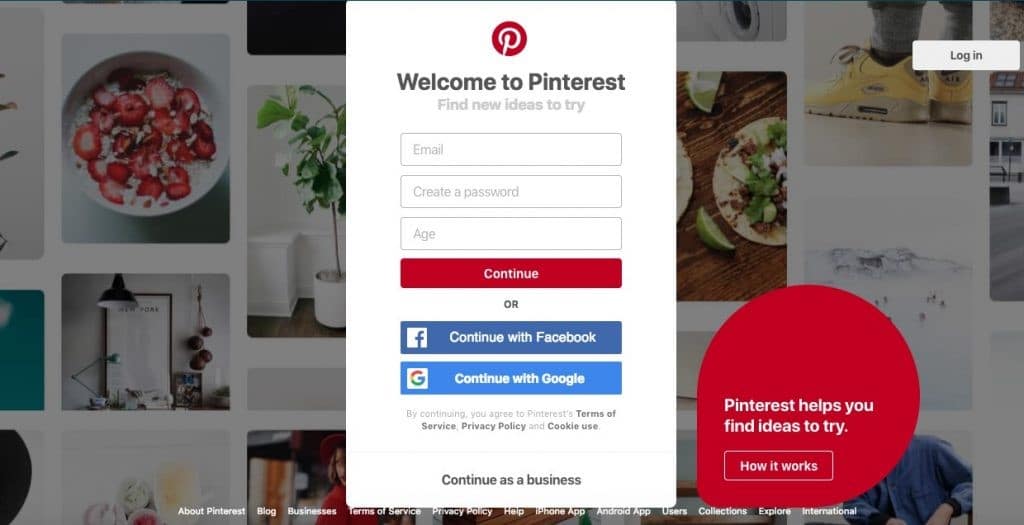 Pinterest offers a great opportunity to bring your business out in front of this female audience. Girls are usually less likely to search on the internet for techie or SEO stuff but if you post share-worthy pictures or infographics or quotes you will get re-pins and your pictures will spread all over the net.
Something awesome about Pinterest is that it acts like a search engine for pictures! This is something that's missing in Facebook or Twitter. Pinterest is also quite intelligent and is able to figure out what's your picture is all about. Even with no titles and hashtags, it'll be shown to the right audience. 
How to Increase SEO Organic Traffic to Your Brand Using Pinterest
The idea is pretty simple but yet not a lot of people don't use it properly. What you have to do to increase your SEO organic traffic is to create a few boards with your Pinterest account. Fill in the descriptions and titles in the most accurate way you can. Then for each of these boards, you want to regularly upload awesome pictures or infographics. Put stuff that's engaging and has a potential to go viral on your boards. 
But the highlight here is that you will need to create a strong watermark and brand signature at the bottom of each of your pins. For instance, if your website is XYZ.com, you want to create a nice looking signature on each of these pictures and write "XYZ" on them. Make sure to not include your top-level domain in it. People need to be curious about who's behind the scenes of such beautiful pins.
You will slowly notice that after all these re-pins and sharing, your brand value will surely skyrocket. People will start Googling 'XYZ' and your brand will become a keyword to bid for! And ultimately this will help you in getting the necessary SEO organic traffic from Google and various other search engines.
SEO Organic Traffic Search Case Study
As for a practical example, I was able to spot a website that definitely did pretty good using Pinterest to boost its brand. If we are looking at this blog called minimalistboy.com we can see that the first article was published in February. If we use SEMrush to check out the traffic to the site, there is pretty much no traffic because the website is very new.
But if we go to KWfinder or Google Keyword Planner, we can see that just after the Pinterest account was created, it started to have 50+ searches in March itself!
All the searches are from Google and within 2 months, the search count shot to 150 in May.

There is no way that people search for "minimalist boy" since there is almost no traffic on the website. The only reason why he's getting 150+ search queries in a month is by posting some really nice quotes on Pinterest!
There is a nice signature/call to action button for people looking at these quotes and they then search for "Minimalist boy". You can see it for yourself in the image below.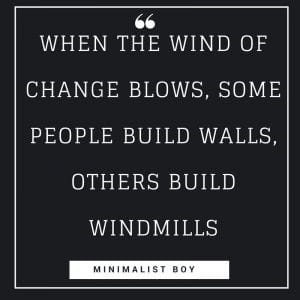 Quotes are very powerful because they have a separate section on Pinterest and you will grab the attention and the emotions of people pretty easily. I am not telling you that you need to create a "quotes" section on your Pinterest account but this is a great idea going forward. It will be up to you to create excellent content to share on Pinterest and add your brand signature at the bottom.
How to Grow Engagement on Pinterest
The easiest way to grow your Pinterest audience is to take advantage of the fact that you can follow 100 people per hour. The ideal case is that you set a timer and every hour you start following 100 people in your niche. Having many followers will increase your chances of being visible and get repins.  
Also, you want to add a nice title and description to your pins and of course targeted hashtags. You are allowed to have 500 characters on each of your pins and 500 boards in total. If you start publishing 1 or 2 pins a day with nice hashtags and you keep following at least 200 or more people a day you should be able to gain some serious traction in just a few months.
If you start to get searched on Google for your brand name, you will soon become an authority within your niche. You can become an excellent brand ambassador and people will love to advertise on your site.

What are the Benefits of Your Brand Being Searched
Having your brand searched multiple times on Google will increase the CTR click-through rate of your website. You also have a better chance of rising to the top of the SERPs if your keyword is not too competitive in the first spot. You will be recognized as a top authority in your field and potentially you will able to generate leads and hence more sales.
Competitors can actually bid on Adwords for your brand keyword, and you will get free traffic from people advertising on Google. For instance, let's assume that you are making a product that gives your customers a free trial or as a freemium meanwhile your biggest competitor is not offering a freemium or a trial version.
There will be people placing ads on the internet saying "(my brand) offers a free version | This is better than (competitor brand)". If you are an authority and your brand gets searched you will soon end up in this situation and this is the ideal situation to generate more leads and sales.
Conclusion
Getting your brand searched on Google will increase your chances of becoming popular online. We live in a visual world and there is nothing better than Pinterest to help things go viral with a simple image or an infographic.
With this method, I am sure that you will increase your brand visibility. In the case of 'Minimalist Boy', he has 300,000 impressions a month on Pinterest and he's already getting more than 150 searches a month on Google which probably came from people who repinned his quotes.
If you are still underestimating Pinterest, it's time to change your mind. Sign up for a Pinterest account now and start growing your SEO organic traffic by applying this effective method to your business. Pinterest is great also because you will not need to pay to be shown first for certain queries. This is one of the most honest social networks still around. Good luck!
The following two tabs change content below.
Marco Diversi
Marco Diversi is a super affiliate for many companies like CrakRevenue, Awempire, MaxBounty, Peerfly and many others. He started his career as a civil engineer graduated from the University of Miami, Florida, and then after trying many paths in life, he started to make serious money as an affiliate on the internet. He now started a blog on
marcodiversi.com
where he's teaching how to have success online with SEO and Affiliate Marketing.
Latest posts by Marco Diversi (see all)