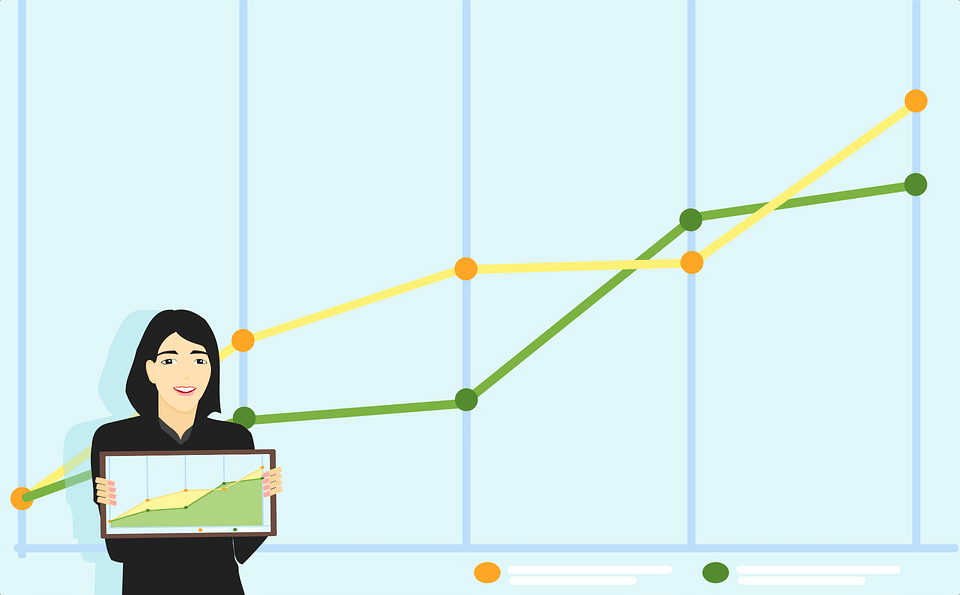 Are you tired of all the efforts made to boost your business blog? Well, worry not and try SEO. It's effortless, I reckon.
SEO and blogging are no more a fad today. Search engine optimization, abbreviated as SEO, is the most effective marketing strategy to get noticed by customers online. A business blog, another of a marketing gimmick, gets fueled through SEO in order to make a faster connection with the clients and get more visibility online.
The advances in technology have made it easier yet challenging for business owners to stay ahead of the competitors and closer to their customers. Such strategic SEO efforts can be very useful to boost a business blog too.
SEO acts like a best friend to your business blog. It enables you to not just market your products, but also be responsive to your customers. Usually, people perceive SEO to be the most difficult job for bringing traffic to the blogs. Fortunately, it is not. Though it's not a magic wand to turn out things over a night, it gives successful results provided the efforts are continuous.
There are many companies who offer their professional services for you in this regard. But of course, they may prove to be heavy on your pocket. Why hire someone else when you can boost your business blog all by yourself. It doesn't cost much in terms of cost, efforts and time.
A smart little thinking while strategizing SEO strategy can do wonders for you. You must be wondering how so? Follow these 10 effortless SEO tips discussed below to boost your business blog.
#SEO Tip 1 – Select an Interesting and Unique Topic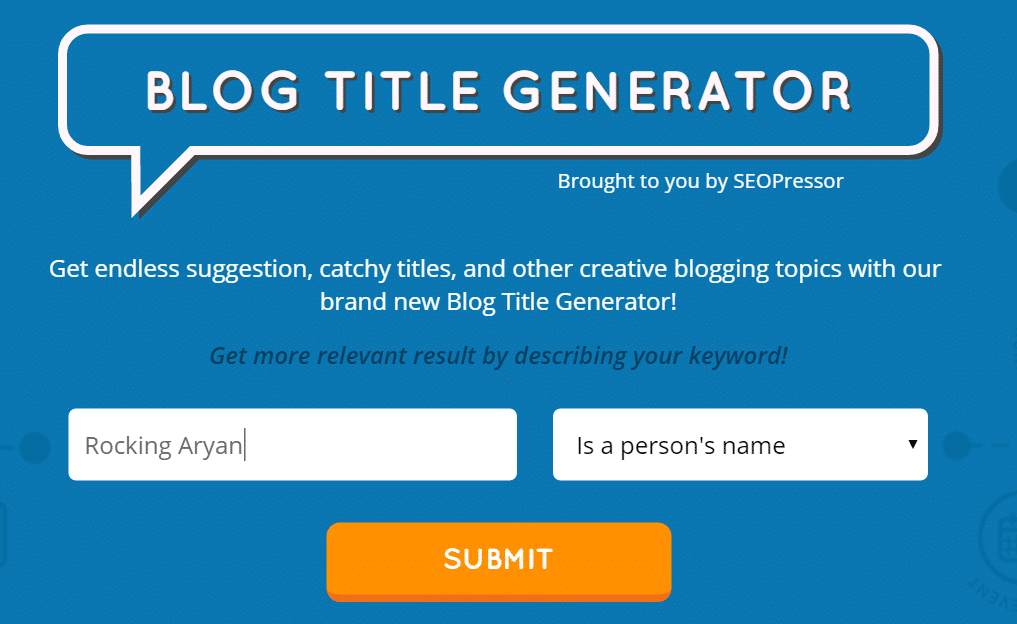 A business blog is required to be specific about the particular subjects related to a business. A smart creation of blog topics can be very helpful in attracting more traffic to your blog. The topic must sound tempting to the reader. Usually, business blogs cover technical topics that revolve around the business itself.  Such topics, though boring in nature, must be written skillfully to spellbound the reader.
Remember if the topic is not an attention getter, you'll not be able to bring traffic to your blog. Avoid topics that are done to deaths. Bring unique discussions up in front of the readers that also targets the market needs.
#SEO Tip 2 – Smart Use of Keywords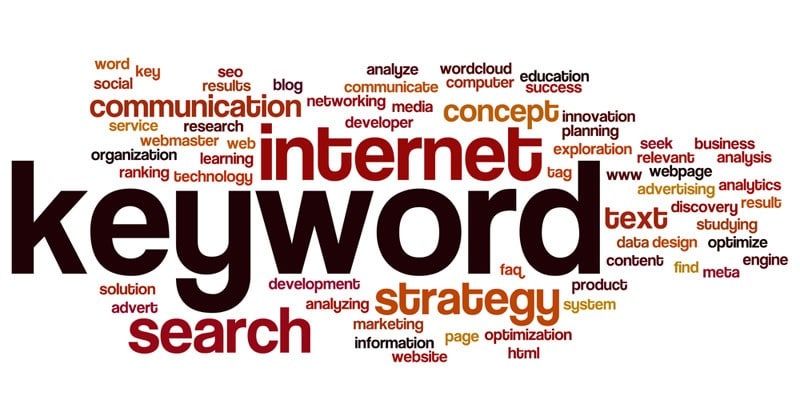 Keywords are a lifeline for SEO to be effective. Google is smart enough to recognize you through your keywords. Be a bit more of tactful with them. It is advisable to research some useful keywords first prior to starting writing. Thanks to technology, smart and free keyword research tools are available to help you out in search of keywords.
The use of keyword phrases is rather more effective than just single keywords. Such phrases bring more clarity that results in an optimized SEO.
It is not necessary to have one keyword repeatedly appearing in the text. They can be used in different forms for an optimized SEO effort. This makes keywords appear naturally in the text.
#SEO Tip 3 – Placement of Keywords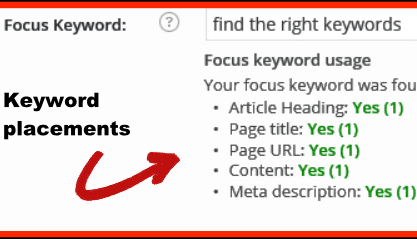 It is significantly important to be strategic in playing with the keywords. SEO optimizes when keywords for your blog post appear in the first two paragraphs. Avoid overstuffing keywords throughout your text. They must appear with the flow of text naturally. Another gimmick is to sprinkle the keywords so that they appear relevant and repetitive to your topic.
Technically, keywords show their magic when used in:
Headings
Central body text and sub-headings
URL
This pattern of placing keywords keeps the natural essence of the content. If it makes SEO results optimized, on one hand, the readability remains a fun on the other.
#SEO Tip 4 – Never Compromise on the Blog Quality
Your business blog is the platform where you can gather your target customers around purposefully. If your blog lacks quality, it will not help you serve the purpose. Content full of spelling and grammar mistakes not just disinterest the readers but also reflects a poor image of your business acumen.
So, what to focus on while improving the content? A quality blog is not supposed to be difficult in terms of usage of vocabulary and technical terms. One needs to be meticulous while writing a business blog and enhance the effective results of SEO.  Keep in mind the following:
Don't ignore the font size. It matters a lot. The font size and font style both are important for readability and styling of the blog.
Use short paragraphs to ease the readers.
Use Grammar and Spelling tools to avoid silly mistakes.
#SEO Tip 5 – Write More Often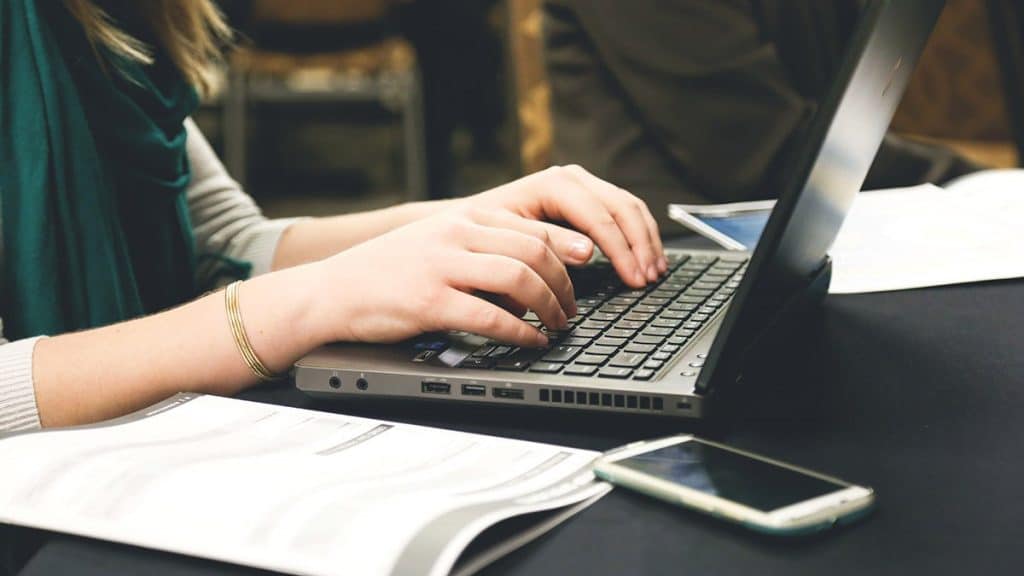 Out of sight, out of mind. This is true in case of business blogging.
SEO recognizes your blog if it is updated more often. Your absence for weeks and then a sudden appearance doesn't work out much. Keep updating your business blog on a daily basis with a contemporary and relevant topic. Be the first in throwing a new idea through your business blog and start discussions. This optimizes your online visibility effectively through SEO.
A business blog has a lot to discuss with the customers. If blogging and the rest of business management are becoming burdensome for you, outsource or hire a team of writers for the purpose.
#SEO Tip 6 – Keep Marketing your Blog even if it is Old
Don't get relaxed after posting once on your blog. SEO results are optimized based on the frequency of your marketing efforts. The more you make it appear online, the better will be the visibility. A business owner better realizes the need and significance of his/ her business products and services in the market. Keep marketing your offers through your blogs even if they are old.
Market your business blogs on other related social media platforms too. This enables the search engine to boost your blog traffic. The more you are appearing online, the more effective SEO will be for your business blog.
# SEO Tip 7 – Be Available to Respond
This is the era of 24/7 non-stop communication. As a business blogger, your prompt response to the clients and customers is important. Your email address and contact numbers must be mentioned on the blog.
Email subscription is another way to get noticed as well as liked by the customers. A gentle reminder through emails will make your business remembered long by them.
#SEO Tip 8 – Include Meta Data and Alt Tags
Don't underestimate the power of visuals. An image can say it more than words. Images must be included in a business blog through alt tags, metadata, and descriptions. Metadata presents additional data and describes an image on your blog.
It is very useful in SEO as it is offering something more than just words. The search engine will pick up the description given through Metadata and helps you appear in the front. Alt tags do the same by giving short descriptions to your images.
#SEO Tip 9 – Insert Links
Internal linking is a power booster for SEO results. Internal linking helps to link one content with another content on the same site. Your business blog may own a number of related stuff which requires readers to have a look at them too. Internal linking will help:
Users to navigate your website
Increase ranking
Increase crawl rate
These are all potential benefits of having proper internal links in your blogs for getting desired results through SEO.
# SEO Tip 10 – Generate Backlinks through Guest Posting
Guest post blogging is considered one of the most powerful marketing tactics today. This helps in building powerful links and constant readership. The search engines have very useful strings to help identify the backlinks to the related websites. This makes a business blog appear more often on the search engine.
Remember, you need potential customers, not only traffic. Through guest postings, you may bring the right kind of targeted customers to your blog where they can explore more than their expectations. But an ethical and effective SEO writing requires you to avoid stuffing guest posts with backlinks. You are writing for others so be careful of their needs too, not just your SEO results.
The use of other social media platforms is also helpful in generating backlinks to your business blog.
Summary
The article is a reflection upon the effectiveness of SEO to boost a business blog. Gone are the days when launching a website was considered enough to get your presence noticed. Aggressive competition demands strategic marketing tactics to swamp the crowd towards your product like bees to a honeypot.
Bringing the traffic to a blog is a hard row to hoe. Though still, many businesses are not making the most of SEO based marketing efforts, the significance of a business blog can't be overlooked.
Search Engine Optimization is a very friendly and an easy approach to boost the traffic on a business blog. It is easier than our imagination and is pocket-friendly too. A business blogger must understand what it takes for SEO efforts to be fruitful. The simplest and effortless tips we shared over here are worth practicing.
Your wish to see your business grow will be fulfilled soon. These tips will help you get the desired results if applied consistently over time. All you need to be is a bit of patience, being consistent and strategic planning while capitalizing on SEO for your business blog.
The following two tabs change content below.
Gary Brandon
Gary Brandon is a digital marketing professional and currently, he is working as an SEO consultant for
ENET Technologies
. He currently resides in Houston, Texas and enjoys writing informative blog posts on SEO, Social media, Content marketing and anything related to digital marketing.
Latest posts by Gary Brandon (see all)