Let's talk about it. SEOs vs Web Developers. Clients often think SEOs or search engine optimization specialists and web developers are one and the same, and it's not a completely ridiculous assumption. Good SEOs do provide a lot of recommendations that do apply directly to the web development team. However, most on-site SEO strategies cannot be executed without a web developer to implement the necessary changes.
The SEOs vs Web developers debate has been going on for quite some time but, in reality, you can't expect your SEO to be a top notch developer who can implement every individual recommendation they make. And on top of that, it will take a significant amount of time for them to become comfortable enough to make any changes on your site without causing any damage.
At most development companies, it will be months before new employees are even allowed to really dig into the software. So how can you expect your brand new SEO team to just jump right in there and make all of the changes they'd like?
It should always be assumed that when you engage with SEO services for your business, you should also hire web developers. And this is a fact that is not always communicated during the sales process. Companies are often excited by the prospect of search engine optimization because it can be relatively cheap compared to other digital marketing channels.
You are really only paying for the SEO team member's time, and positive SEO results lead to essentially "free" organic traffic from Google and other search engines.
Because of this, sales teams often get overexcited when making an SEO sales pitch, and they forget to mention the additional cost of web developer time to implement all of the recommended changes.
Think of it like a paid search or social media advertising engagement. Sure, you are paying a fee for the hours and effort spent by a physical team member. But on top of that, you have your actual marketing dollars spent for clicks through Google Adwords, or impressions on Facebook.
Typically, an agency will just bill a client for ALL of the marketing dollars, but a large portion is going to be used directly on the search/social platforms, while only the fees for hours spent goes into the agency's pocket.
The difference with SEO is that typically digital marketing agencies don't have their own team of web developers to charge clients for. The client has to have their own in-house team, or spend time and money going out and finding adequate developers.
The differences can be communicated in the chart below: 
Depending on the size and functionality of your site, you may have a regular in-house developer who can make changes at any point. If you have a smaller site that is less customized, or if you are on a high-quality CMS platform (WordPress, Shopify, Wix, to name a few), you can get by with just a developer who you can call for each project, and you will pay as a one-off for each statement of work.
So all of this said, let's discuss in greater detail why SEO and web development are not the same. While many SEOs are hobbyists when it comes to development, may have their own websites that they have built themselves, and may be constantly tinkering with different languages outside of the office—SEOs do not spend the bulk of their work hours coding.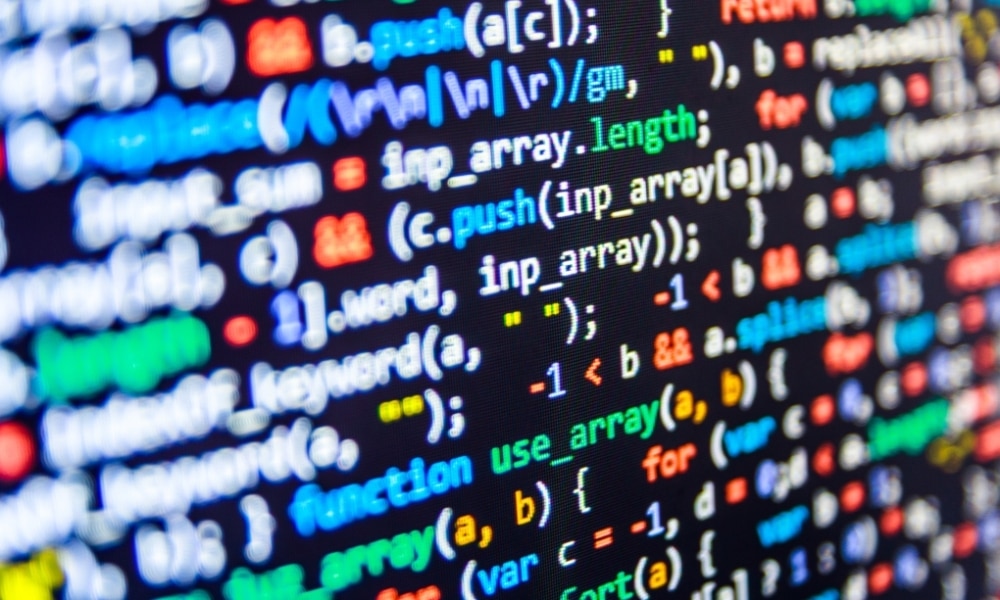 Coding experience might be a pre-requisite for some jobs but usually is just an added bonus for landing an SEO position. SEOs are not required to have hands-on experience with coding. However, most SEO recommendations will involve some sort of change to a page of your website.
For example, your SEO team may want to update a title tag (which can typically be done in a CMS platform) or install a CDN (content delivery network, which distributes your site content to servers all over the world) in order to speed up your site's loading time.
It is easiest to think of most SEOs essentially as consultants. They will give you the best advice possible, but you have to go and do it. Some of the best agencies do have enough hands-on CMS experience in order to go in and update basic on-page content, such as title tags, meta descriptions, h1s, h2, image alt text, URL paths—even setting up 301 redirects. These changes are usually pretty manageable on the platforms mentioned above.
However, most technical SEO best practices involve much more than just minor content tweaks. Your site has to be organized in a streamlined way, and your code has to be crisp, clean, and DRY.  And if a complete website rewrite is what is needed, you can't expect an SEO to do that for you.
The moral of the story here is to know that the initial consulting fee for SEO is not the end of the story. While you are only billed that relatively small monthly fee from the agency, the work itself will cost much more (similar to paid advertising). I do feel that this is the responsibility of the sales team to communicate properly, but it is important for business owners to be aware of what they are signing up for as well.
SEOs Vs Web Developers: Can They Exist Without the Other?
SEOs and web developers are definitely not the same job title, but one cannot exist without the other. If you are building a brand new site, consider including a top SEO agency in your web development process. And if your SEO is tanking and you want to enlist the help of an agency, keep an ear out for a good developer as well, because someone will need to implement those changes if you want to see results.
The following two tabs change content below.
Leah Tagliarino
Leah Tagliarino is an SEO Specialist at
Flying Point Digital
. She loves to help clients solve problems and is constantly trying to stay on top of the latest industry trends. When she's not doing SEO, Leah can be found exploring New York City or sampling a new cuisine.
Latest posts by Leah Tagliarino (see all)