An influencer is to Instagram, as fish is to water; nowadays, celebrities and marketers alike live and thrive on the photo-sharing social media platform better than any other place online. 
And this really comes to no surprise. Over the years, Instagram has become home to a section of individuals who've figured out how to monetize content, attracting big brand and small businesses, and virtually everything and everyone in between.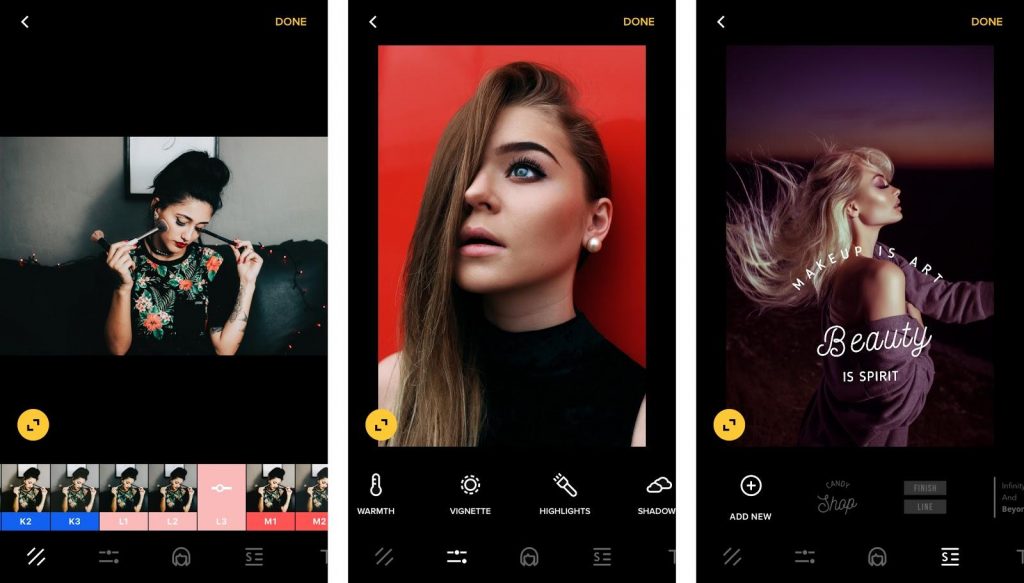 In fact, recent statistics show that the buying decision of as much as 70% of millennial consumers is affected by the recommendations of their peers. The same survey shows that 30% of consumers across different age segments are more likely to purchase products recommended by non-celebrity bloggers because they feel they can relate more to these influencers than their more popular counterparts.
The numbers really do say it all: the Instagram influencer game used to be dominated by those with high follower counts, but such doesn't seem to be the case these days. People are starting to turn to their peers for opinions, seeking insight and reviews from influencers who are low-key enough to be real and relatable.
These people, in social media speak, are micro-influencers.
What makes a Micro-Influencer, Micro?
First of all, micro-influencers are individuals with an impressive social media following for an average person, but nowhere near enough to reach celebrity status.
The actual follower count necessary to be small enough to be "micro" but big enough to be an "influencer" is debatable, but various sources agree it can be somewhere between a 1000 and 50,000, while some argue that it just needs to be somewhere below 100,000. 
There's more to the follower count though; what matters more is how engaged their audience is, and how much they're able to influence their followers' decisions. 
Because of the relatively compact following, micro-influencers tend to have more niche audiences who they connect with on a deeper level. They are able to closely engage with their audience, unlike those with more mainstream and popular accounts who constantly get a barrage of comments and DMs that they become unable to respond to most, if any, of them.
Thanks to the constant engagement, micro-influencers are able to win the trust of their followers, and in turn, influence people much better than anyone else.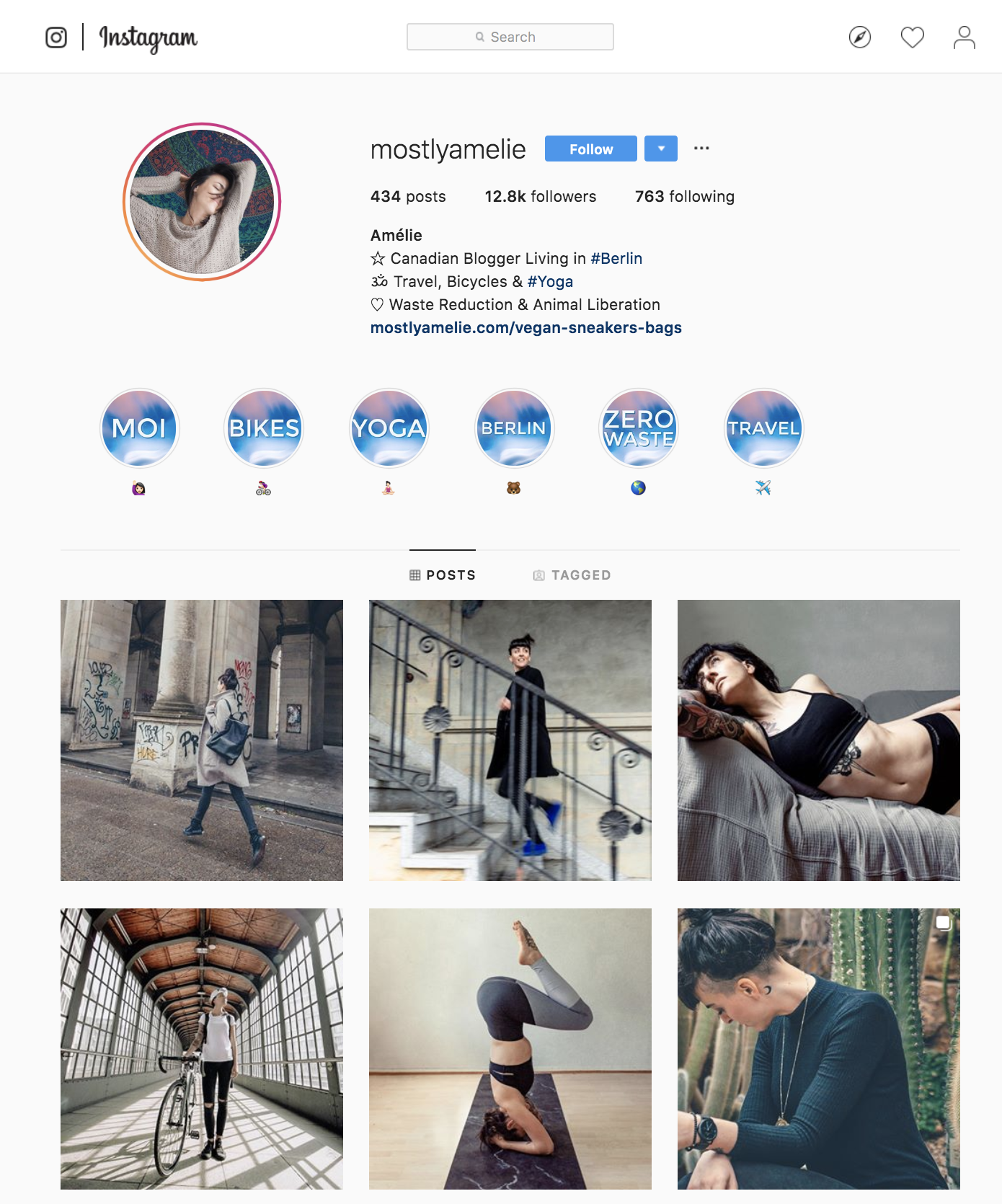 Micro-influencers @mostlyamelie and @hannahdonker have 12.8k and 33.7k followers respectively. 
Why Become One?
Another win for micro-influencers? Anyone can be one, including you. 
So, if you've always wanted to take your social media game to the next level, either to monetize your posts and the amount of time (and effort) you already spend online or create enough noise for your products or business, becoming a micro-influencer is a goal you could easily shoot for. 
Think about it: micro-influencers are constantly presented with the opportunity to be heard and have people actually listen to them. They get to collaborate with brands they love and discover ones they can fall in love with. 
They are able to gain new experiences – from being able to travel, review products before they've launched, and connect with other like-minded people. And with the right game plan, so can you. 
Tips and Tricks to Reaching Micro Status
So, you want to be a micro-influencer. How do you start? What exactly do you need to do?
Before anything else, build your fanbase. This means making yourself interesting enough to attract and entice people to follow you or seeking greater influencers to partner with so you get the attention of their followers. A shutout from these other influencers could link their followers back to your account, which can then easily help you grow your own following.
When it comes to scouting influencers to team up with, SocialBakers recommends using these as criteria:
The average engagement rate of their content, or how many

Instagram likes

and comments each post generally gets;

If their interactions are generally genuine;

The average age of their followers, and if matches their demographics;

The brands they've worked with if any;

The ratio of real people who follow them vs. fake accounts and bots;

What they post about and if they're relevant to your proposed content;

Where they're located
As enticing as it may seem to just blindly choose influencers with an impressive following or those whose content is like yours, remember that the goal isn't just to raise your follower count, but to build a fanbase that's loyal and engaged. This starts with attracting relevant users who'll actually connect with you and analyzing your fan base.
Beyond building your following, you could also try directly reaching out to brands; doing so could easily boost your follower count and help you gain revenue in no time.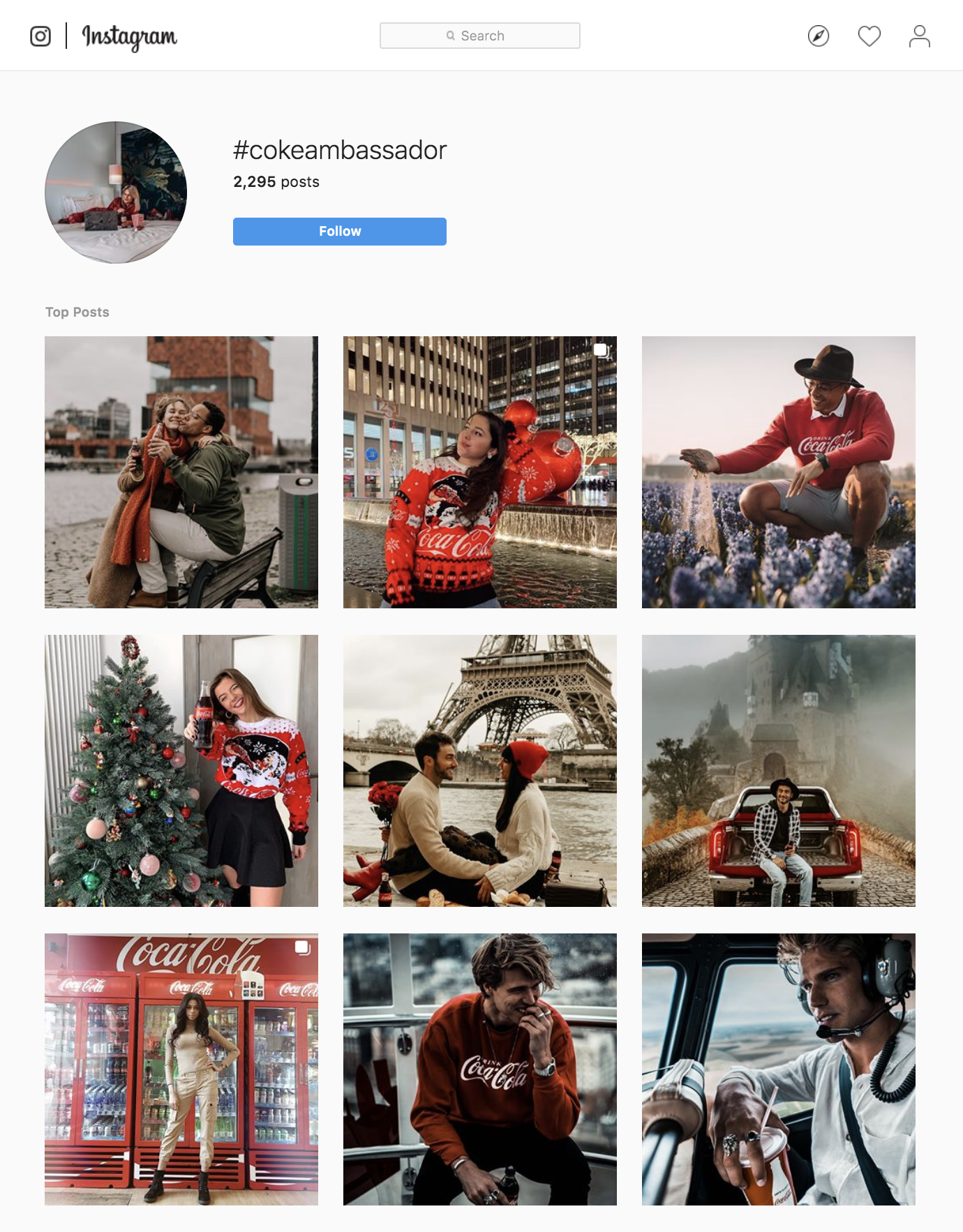 Instead of utilizing a handful of celebrities to help improve brand love, @cocacola instead teamed up with numerous micro-influencers around the world; the collaborations call all be viewed under #cokeambassador. 
While it may seem daunting and intimidating to do this especially if you're still starting out, keep in mind that brands nowadays know to look beyond follower counts—they pay more attention to your engagement rates, your loyalty to their products, and your relevance to their current communication strategy. 
Attracting Potential Partners with your Profile
You shouldn't judge a book by its cover, but when it comes to marketing on social media, brands and other potential partners judge your Instagram presence through your profile. So, if you want to get more people to pay attention to your account, start with these simple steps.
1. Figure out What Image you Want to Portray.
What lifestyle do you want to embody? How do you want to be remembered by your audience? Answer these questions, and be as specific as possible. For example, if you're into fashion, narrow the category down to the specific kind of fashion you're into.
Knowing who you are exactly, down to the smallest detail, will help guide you in creating unique content that's unlike anyone else and reaching the niche audience you want to connect with.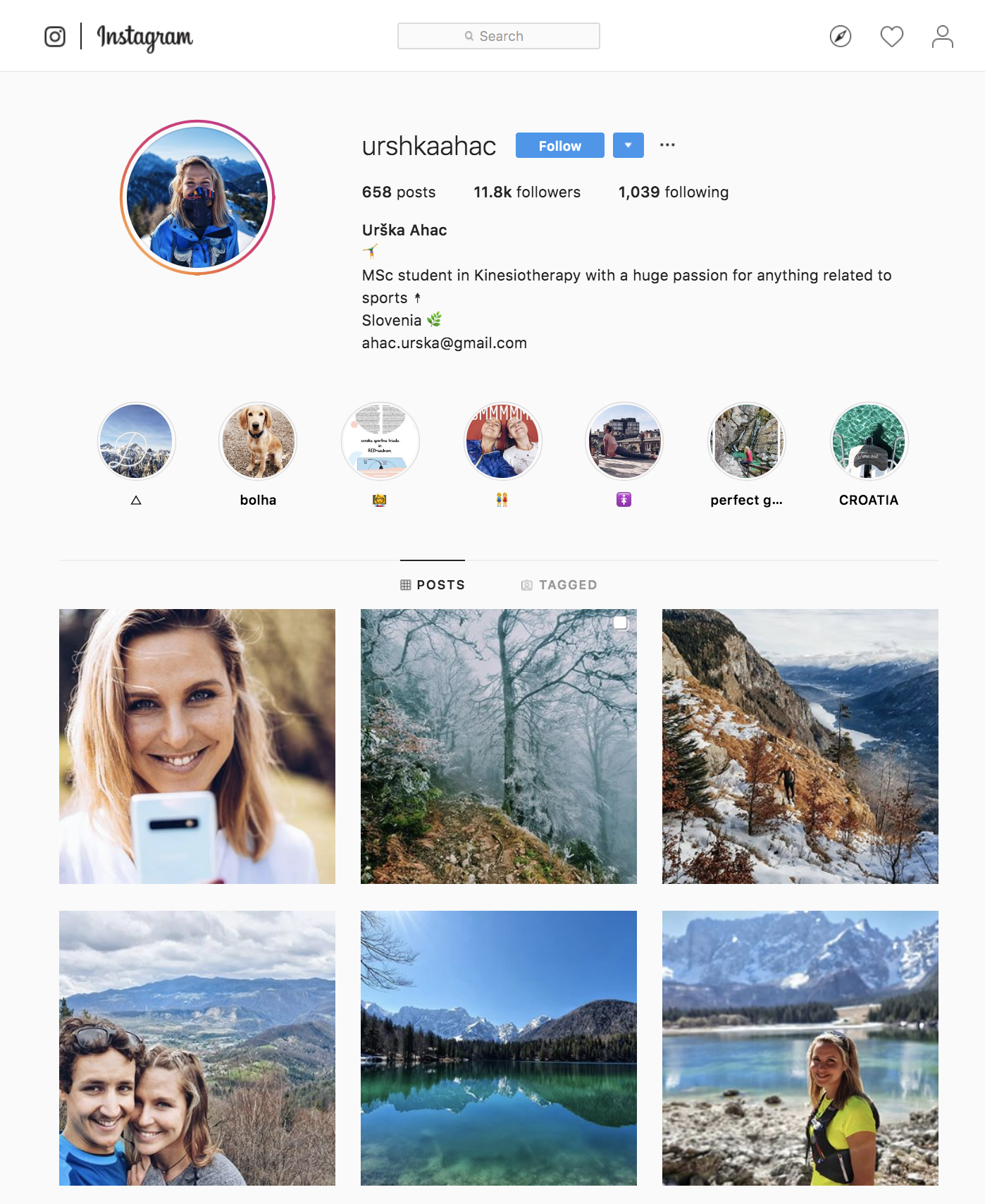 2. Craft Your Personal Bio.
Now that you know who you are and what you stand for, make sure your personal bio reflects that. Craft a description of yourself that's short and sweet, but is a strong reflection of what you're about.
Include keywords relating to your lifestyle and interests, as well as pertinent information (like your website or e-mail address) people can use to contact you.
3. Commit to a Look and Visual Language.
When creating content, particularly with visuals, always refer back to your identity. Having uniform content strengthens your presence, which then helps brands see who you and if you're a good fit for their marketing plan.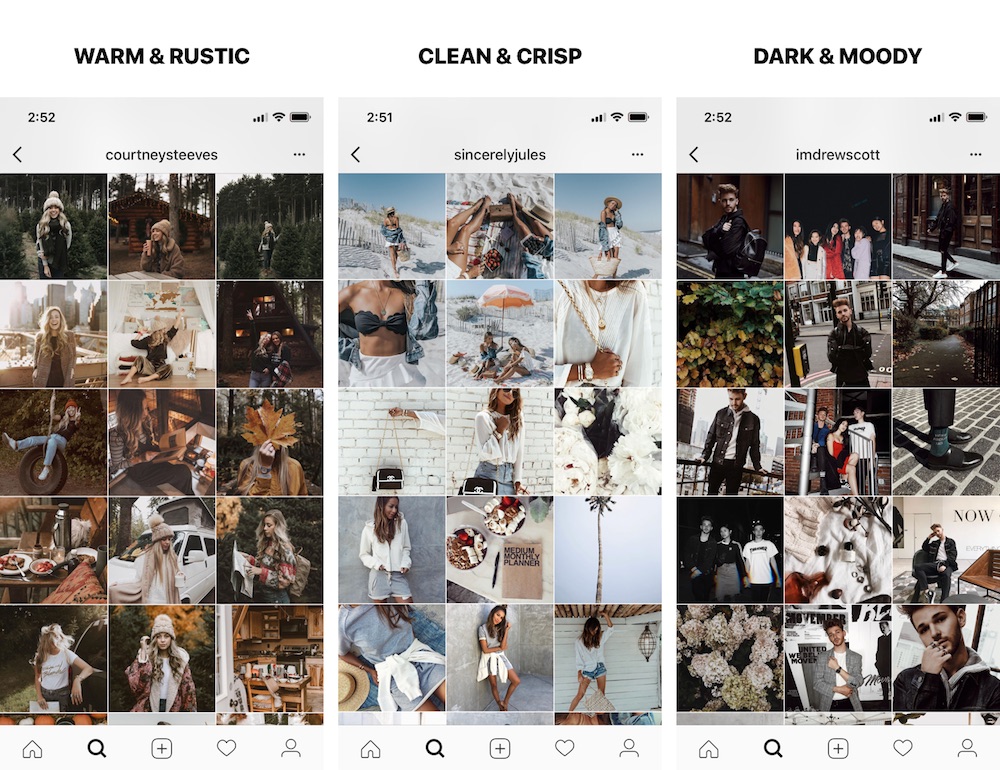 One trick to help you nail your aesthetic is to figure out your go-to layout, as well as the theme of your page. Are you an outdoorsy fashionista? Embody that and feature more photos of yourself all dressed up and looking fab in unique, Instagram-worthy locations. 
Next, create your own color palette. Choose two main colors and a few complementary ones, and make sure these come out in the photos you share. You can start by downloading a photo-editing app like Instasize and running your images through filters to see what fits your identity best.
Once you've found a filter that works, commit to it for a few posts—then later, when you want to switch things up, the transition to another one that's still aesthetically close to the look of the previous one. 
4. Always be Proactive.
More than anything, when it comes to becoming a micro-influencer, engagement is key. So, when you get DMs or comments on your posts, try to acknowledge each one, even if it's just to thank them. Go beyond your account and acknowledge those who follow you by dropping a like or a comment on their posts, as well. Doing this will help you form relationships with others, helping you ultimately reach micro-influencer status. You could even consider guest lecturing at a university to build up your personal brand. 
As mentioned above, don't forget to contact brands and be brave enough to pitch yourself. Just remember that these brands most likely get hundreds of emails or DMs at a time, so try to keep it short and polite.
Give them a good reason to pay attention to you; before contacting them, make sure you've got a number of posts featuring their products as part of your content.  
Run Your Profile Like a Brand and Grow It
The thing with micro-influencers is that they're not just people with plenty of followers. What gets them to that true micro-influencer status is figuring out how to run their accounts like a big brand would—and ultimately, later becoming a brand themselves.
There's a strategy to their posts, consistency in their content, and a level of professionalism there that helps them gain the loyalty of their audience and their respect of peers. At the same time, there's an amount of personality that makes them relatable and connected to everyone else. 
Sharing visually appealing photos is a no-brainer on Instagram, but being able to add value to each post is what will push you as a brand. This means constantly checking trends, being up to date with your engagement rates, learning from your peers and competitors, and staying on top of your audience.
Don't forget to maximize Instagram's tools and features, too. Just as important as your posts are the Stories—especially since this feature alone gets more than 250 million users per day.
Give your audience a behind-the-scenes peek into what goes in on your life. Hashtag accordingly to improve reach and views, and no matter what, remember to keep each story on brand.
The following two tabs change content below.
Natasha Ponomaroff
Natasha Ponomaroff is the Senior Marketing Director of Instasize – a content creating a tool kit for anyone editing photos and online content on mobile. A weekly contributor on the site's blog, Natasha tracks social media trends and updates the millions of "creatives" who are currently using Instasize to curate awesome online content. When she isn't writing up the latest trend, Natasha is overseeing a team of 10 over at the Instasize HQ – ensuring that the marketing content on the apps various social platforms is ready to go.
Latest posts by Natasha Ponomaroff (see all)