In the last decade, eCommerce has reshaped the modern marketing scene. Shopping online has become the new normal for the digital native consumer and Ad-targeting is quickly shifting from our shop windows to our social media pages in an attempt to grasp a new digitally connected demographic.
After Covid-19 shut the doors of many leading brick and mortar retailers in 2020, the number of e-commerce based retailers have only increased, shifting from just 19% in February 2020 to over 35% in just a year.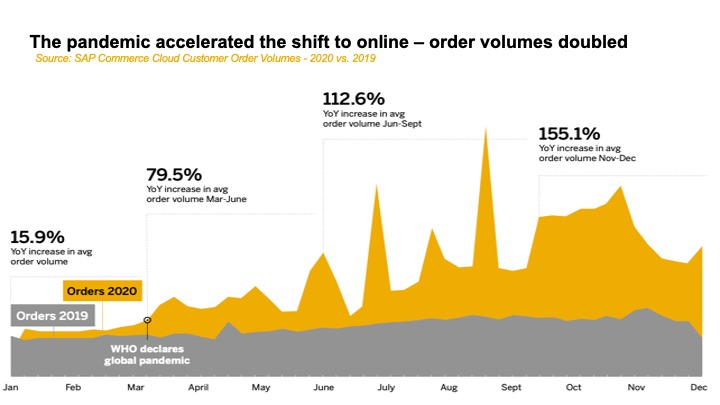 (Source: The Future Of Commerce)
As trends continue to shift post-pandemic, the return of in-store consumer traffic will majorly depend on the ever-changing growth and development of the eCommerce market and how business leaders handle the demand to create strong direct-to-consumer connections going forward.
As the competitiveness of eCommerce continues to ramp up, the obvious solution may be to join the growing digital train and create a personal CRM app, but before you hang the closed sign on the shop door, it's time to evaluate the pros and cons of entering the online retail experience. As a side note, here is a list of personal CRM tools you could consider.