Are you creating tonnes of content and yet struggling to get the desired results? In 2018, only 20% of B2B marketers rated their content marketing approach as very successful.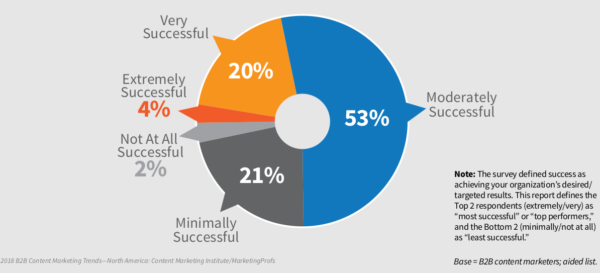 It's hard for content marketers to scale up while producing quality content.
A smart technique to squeeze the most out of existing content efforts is to repurpose it. 
Content repurposing is the art of repackaging current content by presenting it in an all-new way. With a plethora of content marketing channels and types, repurposing helps amplify content performance. Here are some benefits of repurposing content: 
Improved Search Rankings
Creating many versions of a content piece helps target specific niche keywords. These adaptations have the potential to get more backlinks and publicity for the business. 
Get More Reach

 
There are occasions when a piece of content is terrific but does not reach a large number of people. If it's a blog post then it won't have access to an audience that frequents YouTube, for instance. Re-doing content ensures users can see it across online channels. 
Showcase Niche Expertise

 
Creating several variations of a content piece helps strengthen authority in a niche. Repetition can earn visibility as well as brand recall.
Not sure how to weave content repurposing into the marketing mix? Here are ways to reuse content assets like an expert: