I love emails. Well, it's my job you'd say but really, I love the way emails are changing and email marketers are adopting new technology, creating the most amazing designs of which we had never even thought a decade ago.
However, email marketing isn't an easy task. A subscriber might open your emails in the beginning but whether they will continue to be excited about your emails depends on how good you are at keeping them engaged. And how is it that you can keep them wanting more? By surprising them with novel ideas – a catchy copy and a rocking email design.
81% marketers believe that interactive content engages subscribers more than static content. Moreover, interactivity increases unique click rates by 18% and click-to-open rates by 10%.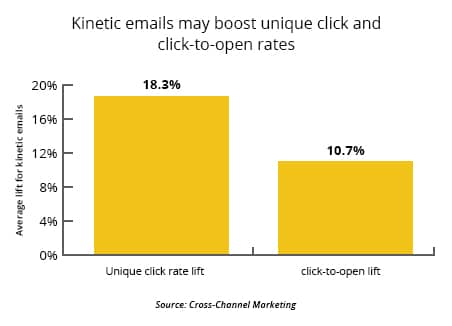 Interactivity seems to be blazing a trail!
But what exactly is an interactive email? An email that nudges the subscriber to take an action in the email to trigger an event within the same email – that's what interactivity is about.
Great. So, let's jump to the different interactive elements that can make your emails awesome.