Content is the pillar on which a content marketing strategy pivots. Creating avant-garde and audience-centric content is the best way to earn worth and leadership in a niche.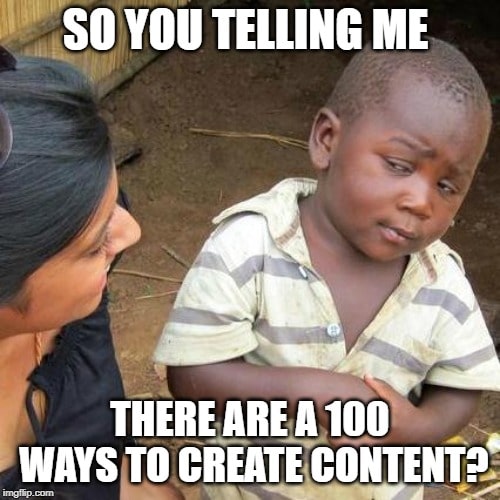 Let's find out how to avoid creating fluff that no one cares about and create content that's close to being revolutionary:
Strategic Tips
1. Share your personal experience. A narrative about what you have learned or achieved helps put across a unique perspective about a topic.
2. Fix a goal for content creation before starting – the strategy helps prevent thin content. Decide if you want to create awareness, drive engagement or get conversions.