Touted as the "next evolution of SEO," there has been increasing buzz showing up online and across social media platforms around cluster content. The idea is simple: create online content that is focused around one central idea, whereby together, the hyperlinks create a cluster of related, interlinking information.  You do this by crafting a series of interlinked web pages that are closely related to one pillar idea or broad topic and then have several smaller, but related sub-topics.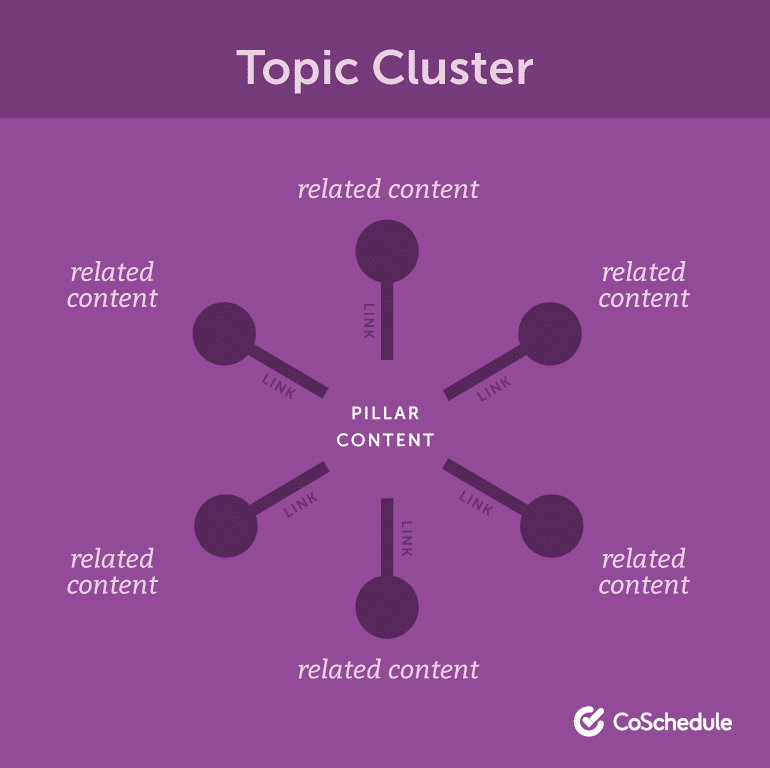 If it sounds complex, don't worry, it is simpler than you think. And the simplicity and efficiency of it in allowing you to share content, while simultaneously bringing in more readers and traffic to your site, is exactly why you need to be implementing it into your content marketing strategy.  But the first thing is coming up with ideas for your clusters.
While you could simply focus on coming up with cluster topics like you do blog post topics – writing list posts, offering tips, answer questions etc. – before you take that route, there is a more imperative area of your business that needs your attention that presents as the perfect place to find and create pillar content.