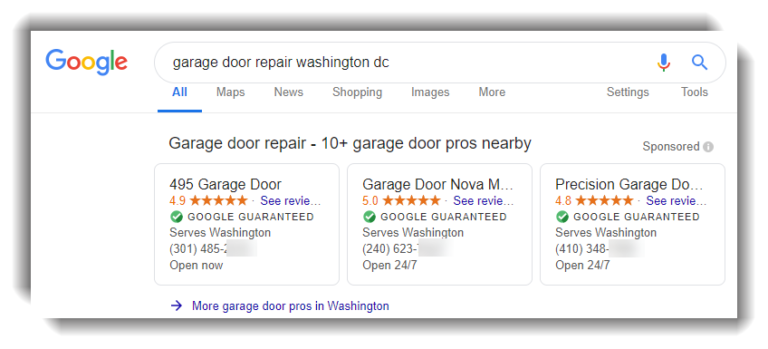 If you have never heard of them before, this is the perfect time to learn about Google Local Services Ads that are placed right at the top of search results. You should care because when LSAs are present, 25.3 percent of clicks go to paid results. But, when these are absent, the number goes down to 14.6 percent. 
Google Local Services is a pay-per-lead advertising platform that was initially called Home Services ads when it began as a beta test back in 2015 in the San Francisco area. Back then, businesses had to complete a screening process before they could secure a listing under these Home Services ads.  
The screening process checked if the licensing and insurance requirements were met and carried out criminal background checks for employees. When consumers look for a contractor through these ads, they could call a business directly or compare the pricing form up to three businesses. 
Since then, the look and the process of Local Services ads have changed. A consumer can no longer request an online quote or select multiple businesses to request quotes. Currently, the only option available to consumers is to directly call businesses to compare services quotes. One process has stayed the same through the transition to Local Services Ads- companies still need to pass Google's screening process.