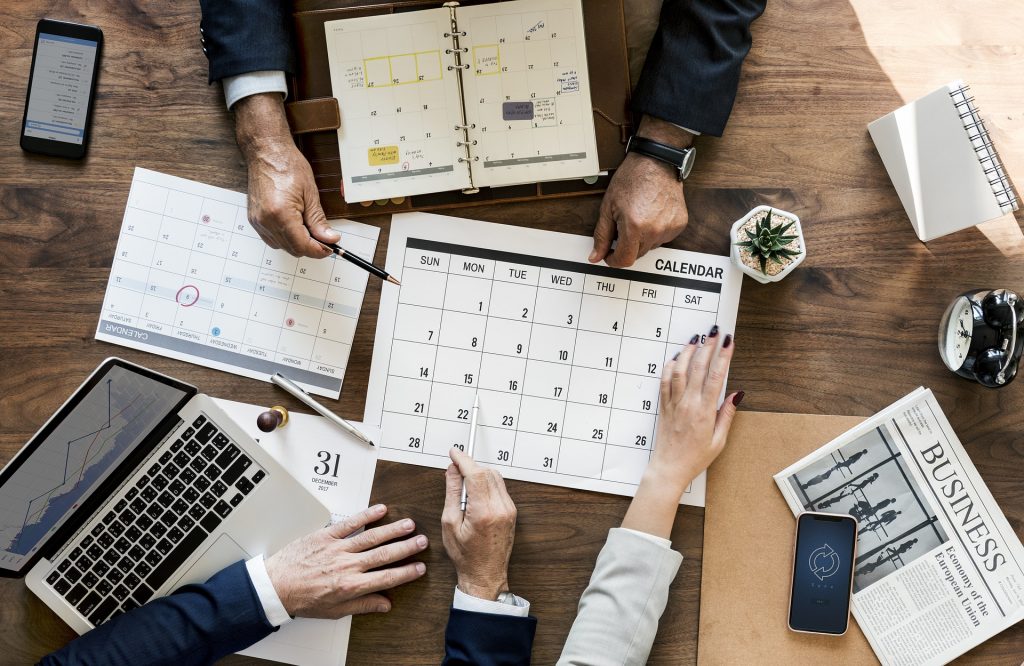 The most successful entrepreneurs follow a set routine every single day. Sounds ludicrous, right?
You've probably seen advertisements all over the place (i.e. Facebook, Twitter, the WWW) that talks about people working from home for just an hour a day making $100,000 or more.
Are those guys following a routine every single day?
A-b-s-o-l-u-t-e-l-y!
Well, at least the ones that are making money are — the successful ones.
So, what are the successful entrepreneurs doing that you aren't?
And what can you do to be successful like them?
For starters, you need to create a routine that works. One that keeps you focused and pushes you to be successful. Successful entrepreneurs get up early, put in a lot of work (especially in the beginning), and they don't give up when things get difficult. By following a routine, they already know what to expect for the day. And when you follow a routine, you'll know what to expect too. So, we've looked at several routines from successful digital marketers and we've come up with a 6-step approach that we feel will keep you moving in the right direction.
Here's what you should be doing …
What's the Plan Stan?
Successful entrepreneurs have a plan for each day. They don't aimlessly wander around, but they push towards a goal. So, set goals!
What do you need to complete today to be successful?
What do you need to start today to be successful?
What information do you need to know to stay ahead of your competition?
What is your audience saying?
What are your numbers saying?
Are you doing everything you can to scale up?
Has your competition started doing things differently?
That's a lot to consider, but it's really what you need to do in order to succeed.
Stay Ahead Of The Competition
To stay ahead of the competition, you need to be reading everything related to your market and/or niche. Check the blogs related to your industry. Read the new comments on social media related to your industry. If you start seeing a trend, check it out.
A great way to find out about a new trend is to use BuzzSumo. Just put the trending topic in the search bar, and they'll show you information about that topic in the past 24 hours or even as far back as 5+ years.

Keeping track of your industry's trends and happenings are so crucial, that doing so can help skyrocket your business to greater heights.
Matt Janaway, CEO of Marketing Labs suggests "By keeping abreast of what's happening in your niche, you can carve out marketing campaigns that can very easily dominate your industry. And since you'll be the forerunner, you'll be one of the very first people to take advantage of the opportunities brought about by the trends."
What's Your Audience Saying?
Digital marketing involves many channels of communication (i.e. personal blogs, business blogs, social media accounts, video sharing accounts, etc). Most marketers don't pay attention to the comments too much, and the ones that do, don't generally respond to them. But here's our question for you …
Why are most entrepreneurs still trying to find success?
Newsflash, connecting with your audience is a great way to keep them engaged. The more engaged your audience is, the more you'll understand their needs which makes it even easier to design content and other advertisements specifically for them.
On another note …
Some websites disable comments on their posts – why?
It's understandable that they want to cut down on SPAM and other gibberish, but you can glean a lot of information from your readers through their comments. Do not cut off your lines of communication with your audience.
Incorporate time in your busy schedule to talk with your audience – daily.
What Do The Numbers Say?
Are you monitoring your analytics?
If you aren't, you need to be.
How else are you going to know what is converting?
If you only have one active campaign, then maybe you don't need to analyze your metrics – ahahahaha! No matter what, you need to be monitoring your metrics.
Where are your viewers coming from, what are they interested in, what age group is most active with your posts?
Without this information, your shooting at a target with your eyes closed. With this information, you can custom-tailor your content and advertising to really target your customers' needs. If you need help with your audience research, use this tool provided through Facebook to get a better understanding of who is following you.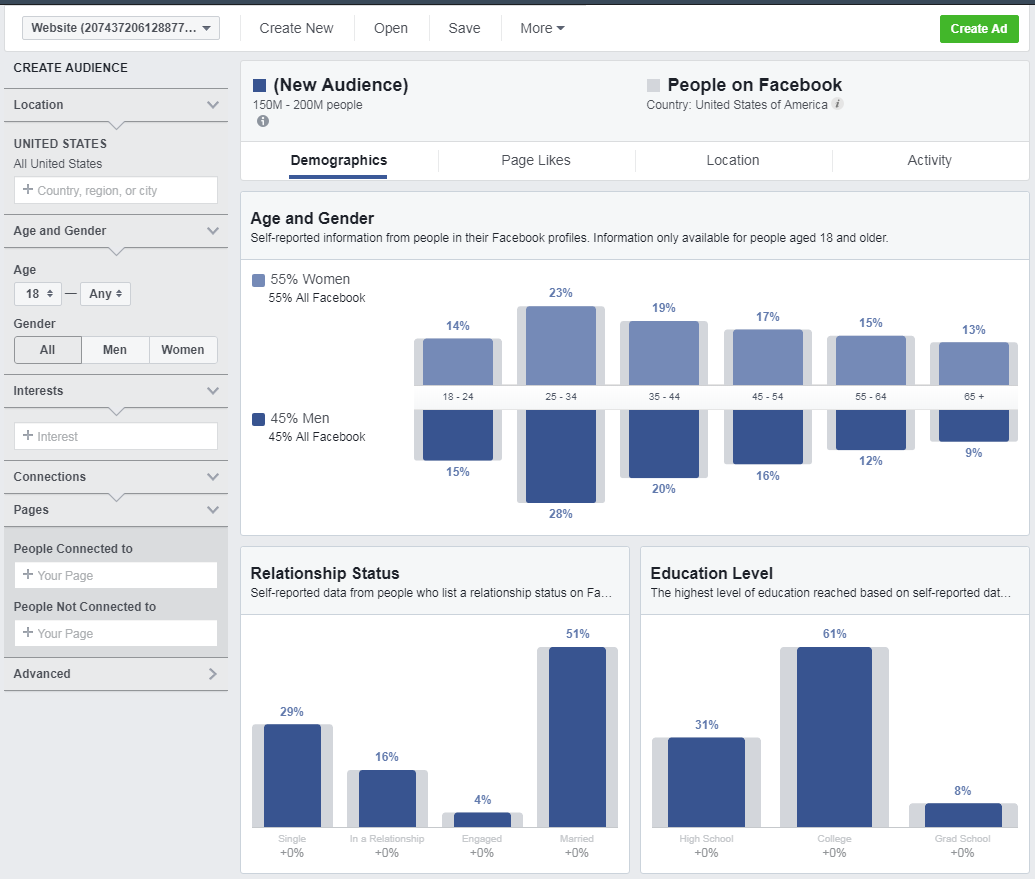 Look For Ways To Scale Up
If you're using Shopify for your eCommerce store, you need to find a way to scale your business model. There are a number of tools that can help you with product integration, cart conversions, and even ROUTINE communications.
Oberlo is an eCommerce solution that can help with product integration.
Abandonment Protector is a cart monitor solution that can help recoup lost customers.
MailChimp is an all-in-one email solution that can send out routine communications to keep your customers engaged.
And this is just the tip of the iceberg …
You can include all types of extras to really scale up your operation.
What's your goal?
Is it $1,000 a month? $10,000 a month? $100,000 a month?
Always be looking for solutions that help you scale up.
What's Your Competition Doing Different?
And finally, follow your competition.
Yes, be the nosy neighbor that they abhor.
Pay attention to everything they do.
Track their rankings.
Follow their posts.
Keep up with their design changes.
Have they changed their blogging focus?
If they've started doing something different, and their rankings are getting better, maybe you need to start doing the same.
No one is going to give out their "secret sauce".
If you're going to stay ahead of your competition, you have to know what they are doing – especially if it is working.
Conclusion
There are two types of entrepreneurs …
Those who are successful
Those who wish they were successful
There's not a lot separating the two either. In most cases, the difference is how much they are willing to work.
By defining a routine, you're setting yourself up for success. Starting up your own business is not as easy as it looks (most of the time).  There are some endeavors that just work out, but most entrepreneurs have to put in some serious time. A defined routine, like the 6-step routine mentioned above, should help keep you on track even when you lose focus.
If you tend to lose focus easily, print out the schedule and put in somewhere you'll see it frequently. Let the routine become part of your life and you'll start seeing results almost immediately.
Being an entrepreneur is great because you can work whenever you want, from wherever. But the most successful entrepreneurs work during a set time, from a specific location, and don't stop until they've met all their goals for the day.
Is that what you are doing?
Are you a successful entrepreneur or are you an entrepreneur that wishes they were successful?
Are you following a daily routine that works?
The following two tabs change content below.
Jimmy R
Jimmy Rodela is a Writer and a Content Marketing Consultant. He is a contributor to reputable websites with millions of monthly traffic like Yahoo.com, Business.com,
SEMRush
, and SearchEnginePeople. He is the Founder of the
Guild of Bloggers