In the last decade, eCommerce has reshaped the modern marketing scene. Shopping online has become the new normal for the digital native consumer and Ad-targeting is quickly shifting from our shop windows to our social media pages in an attempt to grasp a new digitally connected demographic.
After Covid-19 shut the doors of many leading brick and mortar retailers in 2020, the number of e-commerce based retailers have only increased, shifting from just 19% in February 2020 to over 35% in just a year.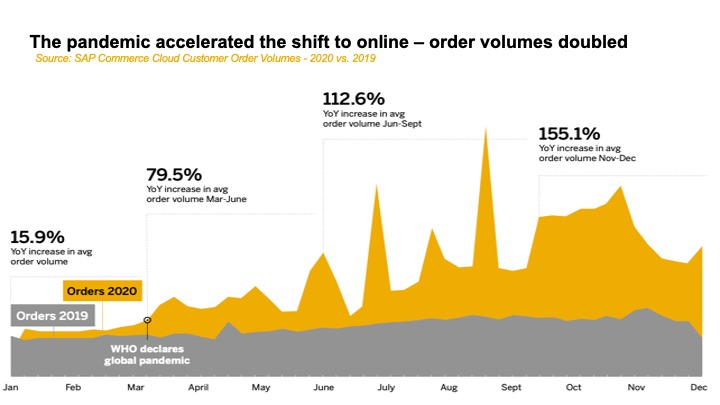 (Source: The Future Of Commerce)
As trends continue to shift post-pandemic, the return of in-store consumer traffic will majorly depend on the ever-changing growth and development of the eCommerce market and how business leaders handle the demand to create strong direct-to-consumer connections going forward.
As the competitiveness of eCommerce continues to ramp up, the obvious solution may be to join the growing digital train and create a personal CRM app, but before you hang the closed sign on the shop door, it's time to evaluate the pros and cons of entering the online retail experience. As a side note, here is a list of personal CRM tools you could consider.
From the design and usability concerns to the price match competitors swallowing small business profits, entering the world of eCommerce can be a risky game. Here are seven pitfalls of moving your company into eCommerce and the strategies you'll need to adopt as your move forward.
eCommerce Is Highly Competitive
Like any online platform, the demographic for the digital retail scene is wide and continuously expanding. With a global network of consumers, your shift to eCommerce will be nothing like your in-store experience. In fact, experts suggest that battling for customers is eCommerce's most prominent disadvantage.
As big names continue to battle for the most competitive niche group engagement, startups and small businesses can fall through the net without a sufficient ad budget and an effective marketing strategy that sets your business aside from the rest.
However, there are a few ways around this. The key is to take an alternative strategy path to your direct competitors. For example, if your competitor is targeting social media platforms through the use of Instagram and Facebook Ads, why not focus on your SEO, ensuring that your keyword mapping skills are improving your site's rank.
Better still, analyse your audience and predict where and what they are more likely to engage with.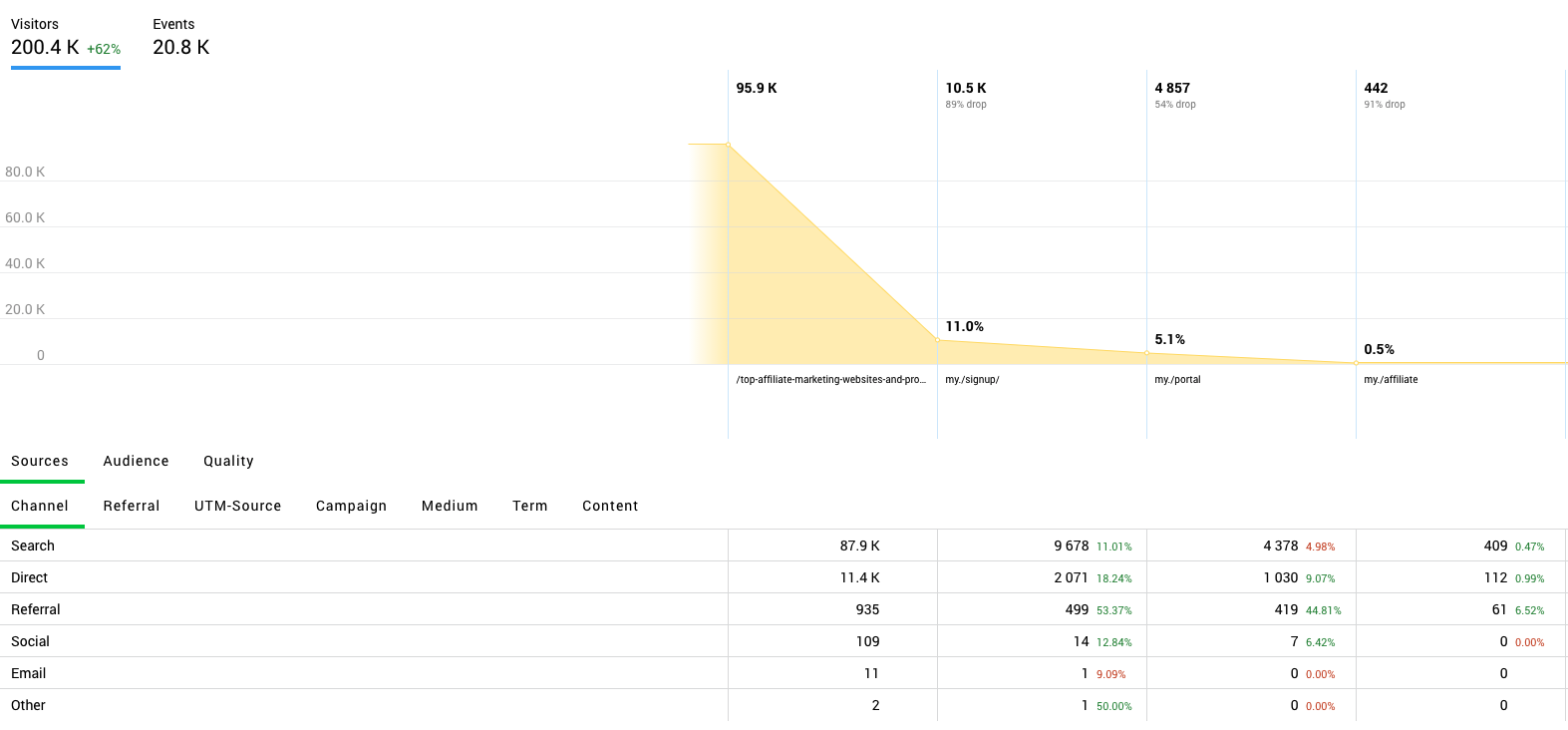 As you can see here, using metric-based tools such as Google Analytics and Finteza can help determine where your audience engagement is coming from, so you can actively target the right platforms and pages with Ads that work and set you apart from your competitors.
The One-Click Wonder
While attracting attention to your website may be good, getting consumers to return is a whole other ball game. The growth of the 'one-click wonder' has become a problem for many eCommerce based entrepreneurs. While the site may rank highly and receive the initial engagement, turning first-time buyers into reliable consumers is a challenge for new businesses entering the online world.
The trick is to work on those CRO campaigns and create a solid remarketing and retargeting strategy to boost conversions. Give consumers a reason to return to your site.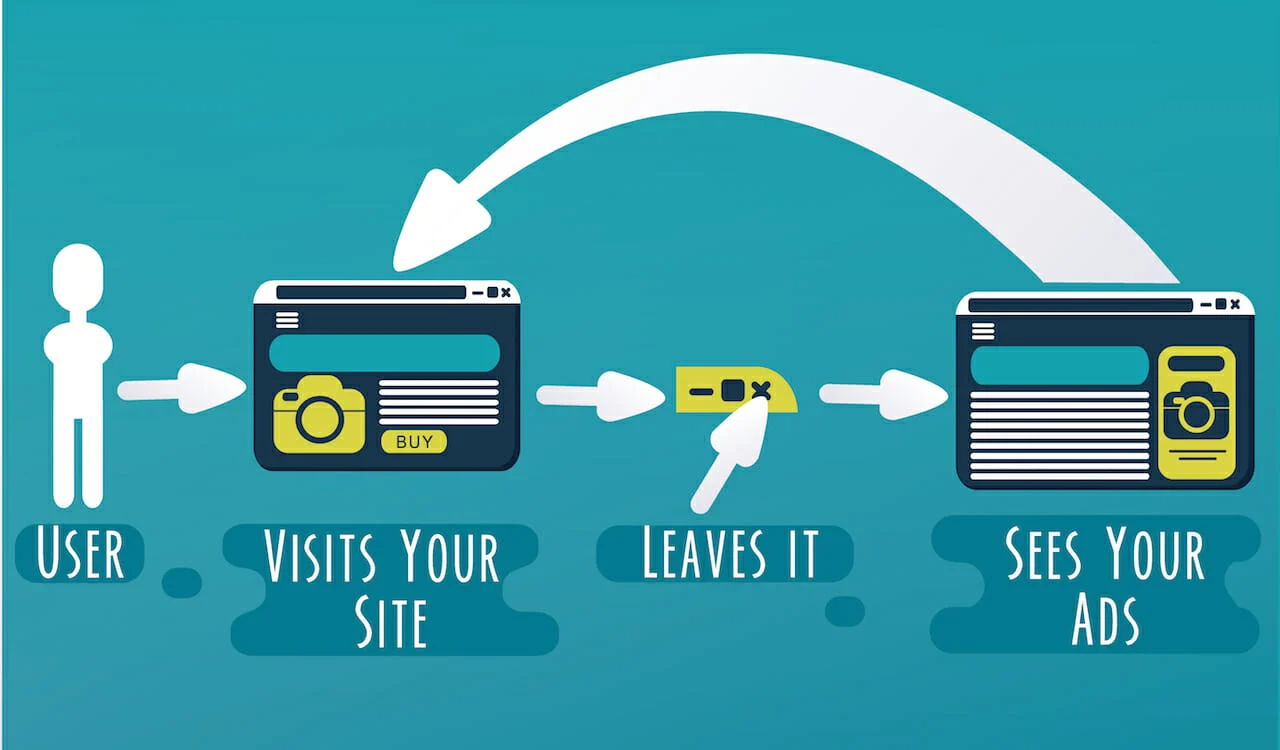 (Source: Campaign Creators)
Whether that is targeting Ads, promotions or new product launches, ensure that you're not only working on those initial engagement clicks but maintaining and building your connections with your current consumers.
Design and Usability
One of the first pitfalls new marketers face as they enter the eCommerce train is the quality and more importantly, the usability of their online site. One of the key factors that contribute to the success of your eCommerce engagement is the site's ease of use.
Many marketers shoot for the stars as soon as they enter the digital retail market, using fancy UX editing, fun fonts and eye-catching graphics to set themselves aside from their competitors. The problem is, that is exactly what it does. Using fancy design techniques can actually negatively impact your eCommerce campaign, leaving consumers overwhelmed and unable to navigate your site.
Instead, opt for an effective and simple design. Keeping the page uncluttered not only aids user experience, but also aids download speed and allows your site to be supported by multiple browsers.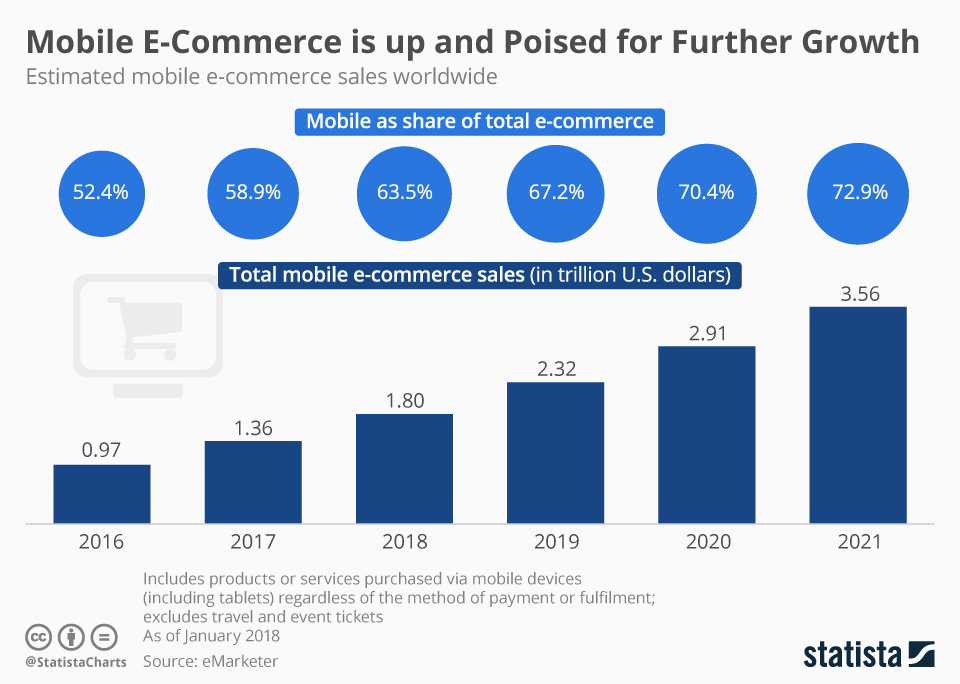 (Source: Statista)
Another pitfall many marketers face on their journey to becoming user friendly is the rise in mobile eCommerce. Over 50% of online traffic is derived from smartphone users, so when you're creating your site design, don't forget to test it on mobile too.
Customer Satisfaction and Gratification
When discussing the pitfalls of moving your business online, the term 'gratification' often comes into play as we head into a future of a consumer-led landscape. It is no longer the business leaders controlling both product production and their outreach, but instead a new lead generation that determines the newest trends and the marketing techniques needed to achieve audience gratification.
In fact, customer satisfaction all but drives the new eCommerce wave and can be the make or break for your business as it moves forward.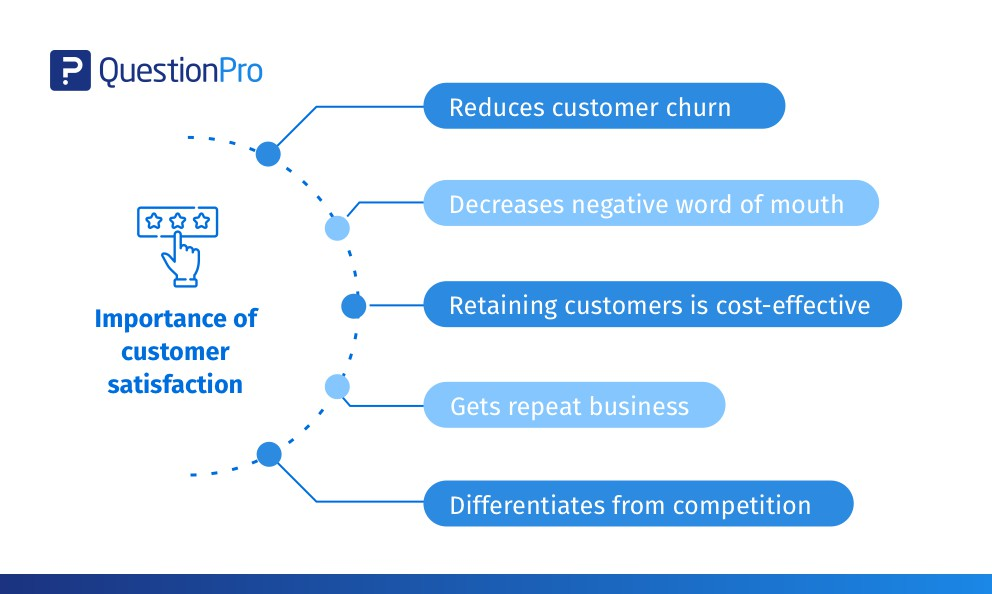 (Source: Questionpro)
Here's where the disadvantages of eCommerce come into play. If purchasing a product is all about instant gratification, having to wait for a product to be shipped is not on the customer's agenda. This can cause havoc for small businesses as 'next day delivery' has become a must-have for online retailers if they want to compete against the rest.
Alongside refunds and reverse logistics, setting up an eCommerce platform that also feeds into the ever-growing customer gratification needs is becoming more and more expensive.
The Price Match War
In many cases, the birth of new eCommerce based trends are often great for consumers, but bad for business, posing a pitfall for entrepreneurs looking to move online.
One of these new trending strategies is 'price matching', a technique that has been picked up by larger online giants to achieve dominance over smaller startup businesses.
Price comparison sites have given customers the chance to not only compare their prices before buying but do this in just one simple click as they search for the best deal.
While this improved customer experience, small businesses that can not afford to reduce both their production and product fees, fall short to consumer giants that have the ability to price match at the click of a finger.
Physical Retail Is Still More Popular
One of the largest pitfalls of moving your company into eCommerce is the fact that despite its growing audience and the pandemic's digital boost, physical retail still remains more popular.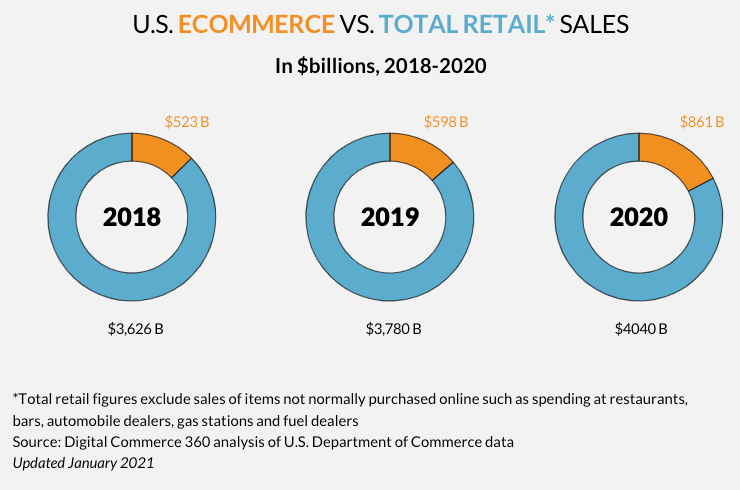 (Source: Terakeet)
In fact, in 2020 alone, the retail industry still raked in over $4 trillion despite the effects of the Covid-19 pandemic. This is compared to just over $800 billion for online commerce.
Therefore, before moving forward it's vital to evaluate the pros and cons of eCommerce vs retail for the future success of your business.
For example, Gen Z targeted businesses and niches with a small arena of competitors are perfect candidates for an eCommerce shift as entrepreneurs are quickly able to become leaders in their niche. However, for more traditional retailers, it may be time to invest in brick-and-mortar and consider developing your online presence and awareness instead.
Lack Of A Personal Touch
While eCommerce is continually growing, the social media marketing trends and AD personalisation that is grabbing the attention of the digital native generation does not serve a global audience.
Many consumers still prefer the personal touch that is added when visiting brick-and-mortar shops. As face-to-face service continues to be replaced by sales hotlines and computerised help centres, it's no surprise that online shopping isn't for everyone.
Knowing your audience is vital if you're thinking about moving your company online. Ecommerce is only ever successful when you have an engaged and reliable demographic that is willing to choose eCommerce over a retail experience.
Conducting consumer audits and analysing your niche's behaviour before moving forward, is a great indicator of success that will either drive or drown your move into the eCommerce world.
The following two tabs change content below.
Latest posts by Sameer Panjwani (see all)