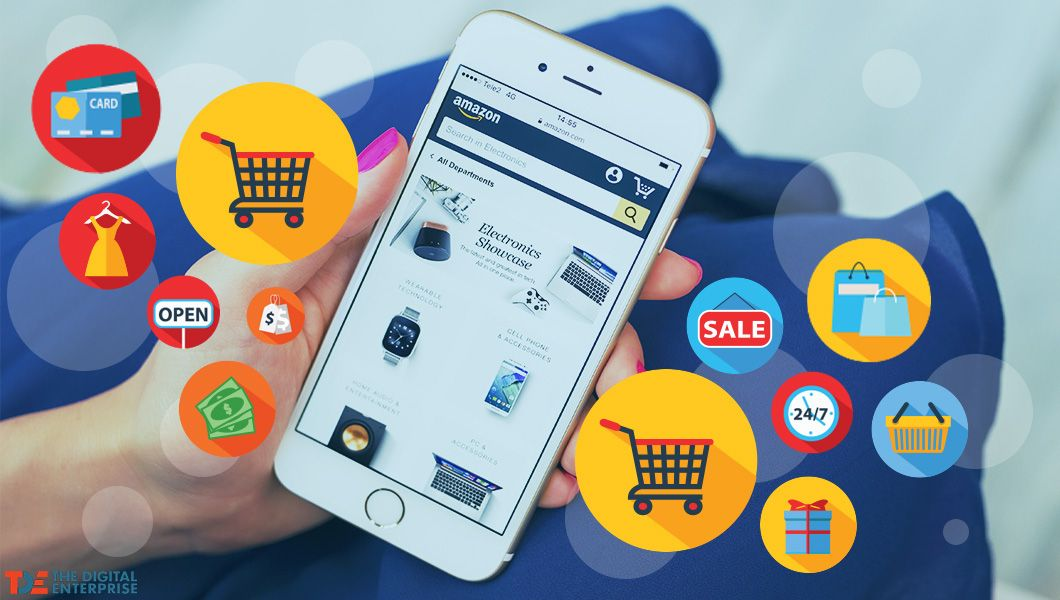 For companies wishing to succeed in the cutthroat business environment of today's digital era, when efficiency and convenience reign supreme, investing in an ecommerce app has become a wise strategic choice. In-depth discussion of the benefits of creating an ecommerce app will be provided in this post, along with an examination of monetization options, ecommerce app development cost, major features, and real-world examples. So let's explore the world of ecommerce applications while sipping on some coffee!
The Rise of Ecommerce Apps
Online purchasing is becoming increasingly common, which is the first good reason to invest in an ecommerce software. The ease of shopping from a wide selection of goods, paying with a single touch, and having everything delivered to your door has completely changed the retail sector. In 2021, retail e-commerce sales amounted to approximately 5.2 trillion U.S. dollars worldwide (Source: Statista). This figure is forecast to grow by 56 percent over the next few years, reaching about 8.1 trillion dollars by 2026. Businesses may access this sizable market and provide their consumers flawless purchasing experiences by using e-commerce applications.
Examples of Successful Ecommerce Apps
Let's look at a few successful instances of ecommerce applications to better appreciate their potential:
– Amazon: With its extensive product selection, user-friendly design, and tailored suggestions, this multinational powerhouse has revolutionized online shopping. The one-click ordering, secure payment methods, and dependable customer care that Amazon offers have helped it become the preferred ecommerce app for millions of people worldwide.
– Shopify: This platform lets companies of all sizes build their own online stores and is renowned for its adaptability and simplicity of use. Shopify gives company owners the tools they need to transform their ideas into successful enterprises, including a variety of configurable templates, integrated payment gateways, and strong inventory management systems.
Key Features of Ecommerce Apps
Ecommerce applications are created to offer a smooth shopping experience while taking into account the particular requirements of both customers and enterprises. Here are some crucial aspects to think about:
– User-Friendly Interface: To engage users and entice them to explore your app, you need intuitive navigation, aesthetically pleasing design, and seamless operation.
– Product Catalog: Users may make educated purchase selections when using a well-organized, searchable product catalog that includes in-depth product descriptions, top-notch photos, and customer testimonials.
– Secure Payment Gateway: Integrating reputable payment gateways guarantees safe and simple transactions, boosting client pleasure and confidence.
– Order tracking: Customers may follow their purchases in real-time from the time they are dispatched until they arrive at their door.
– Push information: Businesses may keep in touch with their consumers and increase sales by providing immediate information about new items, special deals, and discounts.
Factors Determining the Cost of Ecommerce App Development
Budgeting demands a thorough understanding of the variables affecting ecommerce app development costs. The following are the main factors that affect the total cost:
– UI/UX Design: Hiring seasoned designers to create an appealing and user-friendly design adds to the cost of ecommerce app development.
– Development Platform: As each platform involves particular coding and testing, choosing the best platform (iOS, Android, or both) has an impact on the ecommerce app development cost.
– App Complexity: The length of time and cost of ecommerce app development will depend on how complicated the features and functionality you want are. Advanced features like suggestions driven by AI or the integration of augmented reality could need more resources.
– Backend Development: Backend developers and servers are needed to build a strong backend infrastructure to manage user data, product catalogs, and order processing, which adds to the ecommerce app development cost.
Steps to Create an Ecommerce App and Associated Costs
There are several processes involved in creating an e-commerce app, each with a price tag. Here is a summary:
– Market Research: For an ecommerce app to be successful, conducting in-depth market research to discover target customers, rivals, and industry trends is essential. Depending on the scope and complexity of the investigation, market research costs may change.
– UI/UX Design: To draw in and keep people, it is essential to invest in an aesthetically pleasing and user-friendly design. The price of UI/UX design might be anything from employing a skilled designer to buying resizable templates.
– Development: Coding, integrating features, and performance testing are all part of the ecommerce app development process. The complexity of the app and the level of competence of the ecommerce app development team influence development expenses.
– Testing and Deployment: Before deploying the app, it is crucial to thoroughly test it for functionality, compatibility, and security. Testing and deployment expenses include quality control, problem fixes, and app store submission.
Payback and Monetization Opportunities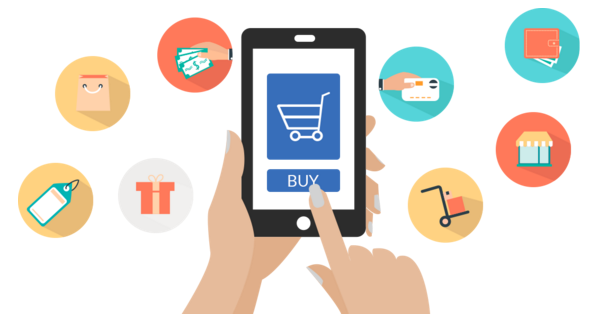 An ecommerce app investment has a high rate of return. Businesses may anticipate a strong return on investment by expanding their consumer base, increasing revenues, and cutting costs. The following are some ways that ecommerce apps may be made profitable:
– In-App Purchases: Including more functions, upgrades, or premium content within the app might bring in extra income.
– Advertising: By collaborating with pertinent businesses or running targeted adverts inside the app, you may make money.
– Subscription Model: Implementing a subscription-based model offers consumers special advantages and consistent revenue for the company.
– Affiliate marketing: Joining forces with other companies in order to receive a commission on sales made as a result of referral links can be a successful monetization tactic.
Conclusion
Businesses have a fantastic chance to take advantage of the expanding online market and improve customer experiences by investing in an ecommerce app. Businesses may make educated judgments and position themselves for success in the digital age by knowing the essential features, ecommerce app development costs, and monetization options. Take the risk, adopt technology, and see how an e-commerce software can help your company succeed!
Keep in mind that it's essential to keep ahead of the curve in this fast changing digital environment. Don't pass up an ecommerce app's enormous potential. Start looking at the options right away!
The following two tabs change content below.
Latest posts by Chandni Panjwani (see all)