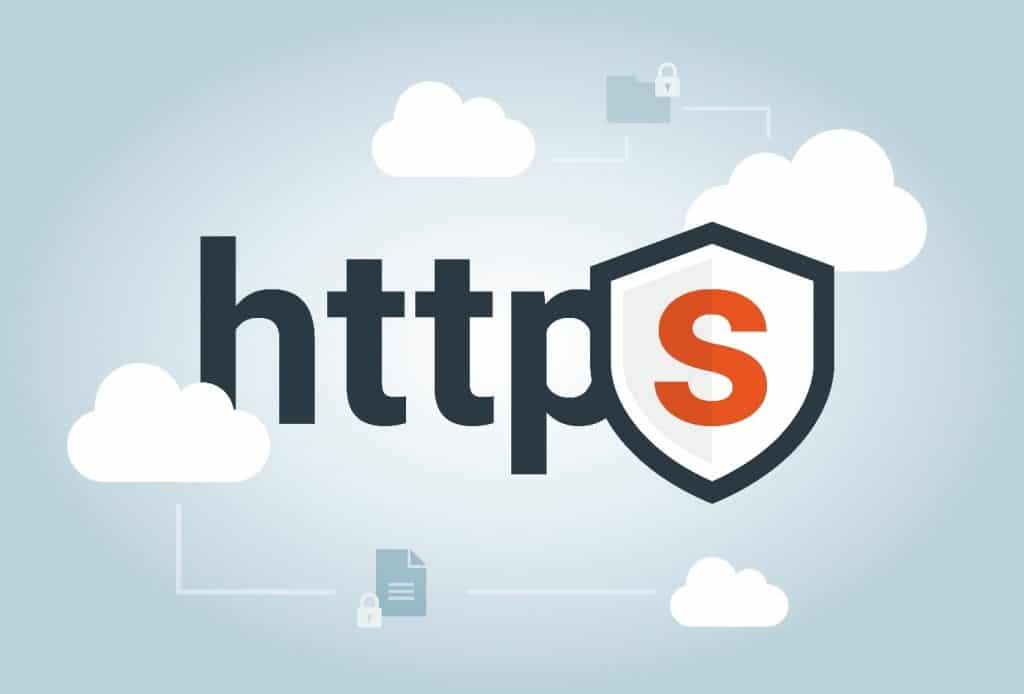 You use the internet for everything, right? It is common knowledge. We all do that. Finding out potential competition? Do a Google search. Feeling the need to remodel your home? Google it. Want to buy a book you can't get in real stores? Internet. Like I said, everything!
In the midst of your internet experience, you might have noticed something but chose to ignore it. If you have ever waited for your site to load, you might have looked at the URL bar and noticed that the sites you visit generally fall into two categories: one has an "HTTP" written on it, while some other site might have had an "HTTPS".
At face value, these things would not matter. In fact, why would they even matter? You are browsing the internet for information, or for making a purchase, the HTTP and HTTPS are the least of your concerns, right? Well, kind of. These "protocols" are irrelevant, but they are important.
The HTTP and HTTPS protocols are important. They are related to website security. For regular folk, it can determine the authenticity of the site, and for site owners and digital marketers, having a correct (Spoiler Alert, it's HTTPS) protocol can boost your traffic and sales considerably.
Today, I will be writing about the SEO advantages of using HTTPS. But before that, we have to begin at the basics.
What is HTTPS?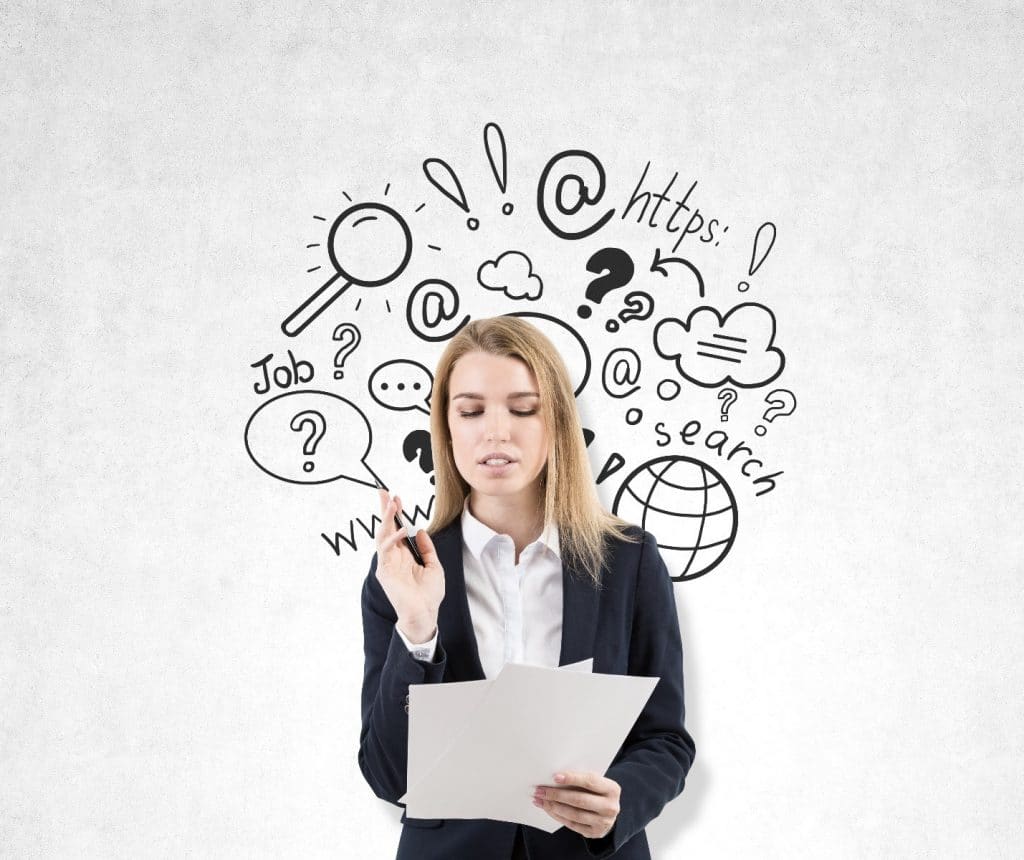 Remember the spoiler alert in the introduction. Well, this part of the article will go into detail about why HTTPS is better. In layman terms, you can say that, "What is the relevance of adding another 's' in the whole abbreviation?". Let us get technical!
The 's' in the abbreviation does have relevance. Whenever you see it on your URL bar, it means that the website is secure. The HTTPS (Hypertext Transport Protocol Security) sites include an SSL 2048-bit key that can protect the connection of a site with the help of encryption and authentication.
Whenever you install a site on a web server, the SSL certificate of the site activates a padlock, while the HTTPS provides a secure connection from the web server to the browser.
HTTPS is there to protect the user and it does that by securing data transferred in three layers:
Data Encryption: Protects user activity so that they cannot be tracked and their information is not compromised.
Data Integrity: Helps in prevention of file corruption during transfer.
Authentication: Safeguards a user against attacks and helps build user trust.
All of these might sound good to regular internet folks, but what about the benefits that HTTPS reaps for site owners and digital marketers?
The SEO Impact of HTTPS
To fully understand the benefits that HTTPS provides, you need to learn some quick facts. We will eventually go into more details on this, so stay with us.
Facts
1. 84% of the users have abandoned online-purchases if the data was sent through an insecure protocol (HTTP). This indicates that website insecurity can significantly inhibit sales.
2. Google has hinted towards a web that is "fully secure". Their plan for the future is to create an internet eco-system that is secure by default.
3. Google Chrome labels all sites with an HTTP protocol as insecure, which warns users that this site is not secure.
4. HTTPS sites have quicker load-times than HTTP sites. Since faster load-time speeds are related to SEO ranking, this means a potential opportunity to improve rankings.
5. Google says that more than 50% of their desktop page loads through an HTTP connection, which is currently at an all-time high.
6. Multiple studies have found a correlation between HTTPS and better search engine rankings.
7. An HTTPS protocol has been part of the ranking determinants of Google since 2014.
There are several technical measures that can have a huge impact on the rankings, traffic, and conversions to your site. Website security is a primary part of such factors.
Rankings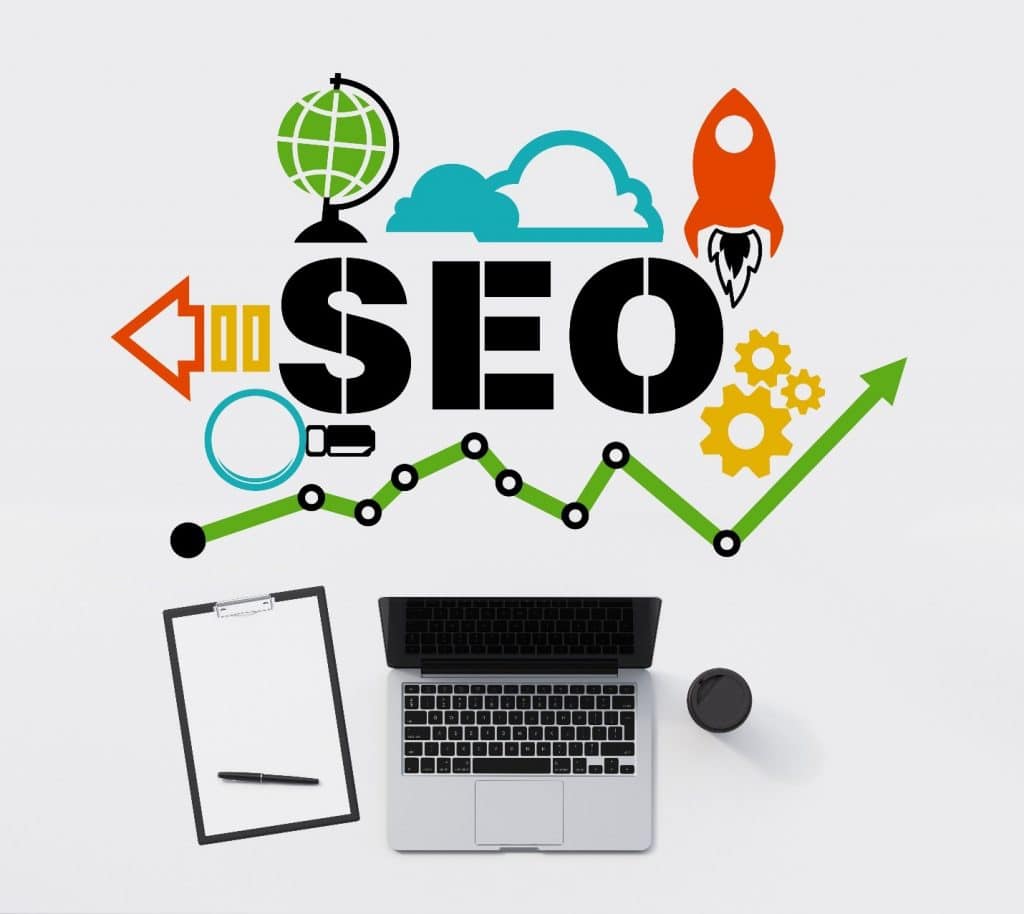 Way back in 2014, Google rolled up its updated algorithm, in order to favor HTTPS websites. At first, it was just a lightweight update, but there was a rise in ranking. Google has indicated that it may further their plans with HTTPS and strengthen the updates in the near future.
In 2015, they stated that the inclusion of HTTPS in the ranking system would serve as a tiebreaker between two competitors, who otherwise might have been equal in everything else. This has proven true when companies, who were previously equal to their competitors in terms of speed, tags, content relevancy, and titles, changed their protocols to HTTPS before their competitors and saw a massive boost in sales. This means that it is high time to migrate your site to the HTTPS protocol because if you don't your ranking might suffer.
What is the current situation for HTTPS? Well, the situation is akin to having seen a barren land stripped of all its resources! Less than 2% of the websites have the HTTPS protocol and are secure. Fortunately, however, Google has been providing encouraging site migration to webmasters and site owners for a while now. It has been increasing emphasis on ranking that results from a good HTTPS website.
It is important to keep in mind that the sites ranking on the first page of Google are likely performing many other best practices in order to gain and retain their page one position. Having an HTTPS secured site, to them, is just an icing on the cake. A less resource-extensive but still competitive advantage.
In a study conducted by SEMRush, Ahrefs, SimilarWeb, Brian Dean, and MarketMuse, a high correlation between HTTPS and search engine rankings was found. There have been several other studies that aimed at proving a similar phenomenon, but they have only managed to find smaller correlations. Mixing all of these with what Google had already confirmed, it would definitely act as a tiebreaker supplemented with other best practices, but HTTPS will not stand out as a major ranking factor. So, if you are running a site that goes under the banner of "SEO services London", this is the best time to distinguish yourself from the competition.
Neil Patel has also pointed towards this slight correlation in this article. The article states that Moz, the digital marketing giant, did find a correlation, but it was combined with other factors as well.
Traffic
There is a direct correlation between a good site ranking and more traffic. It is natural because the more people see your site, the more visitors you will get. Additionally, when users are checking the search results for your site, they will see the secure site as a signal of trust. The authority and security that you gain through the HTTPS protocol will improve the position of click-through rate for your site.
Once you have your site set up with the HTTPS protocol, you will not gain traffic so if you have a relatively newer site, you will have to beef it up with superior content. The content, combined with SEO practices, will gain you a lot of traffic for your site. So, enrich your content, and use the HTTPS protocol. You will gain some serious SEO advantage in the process.
Conversions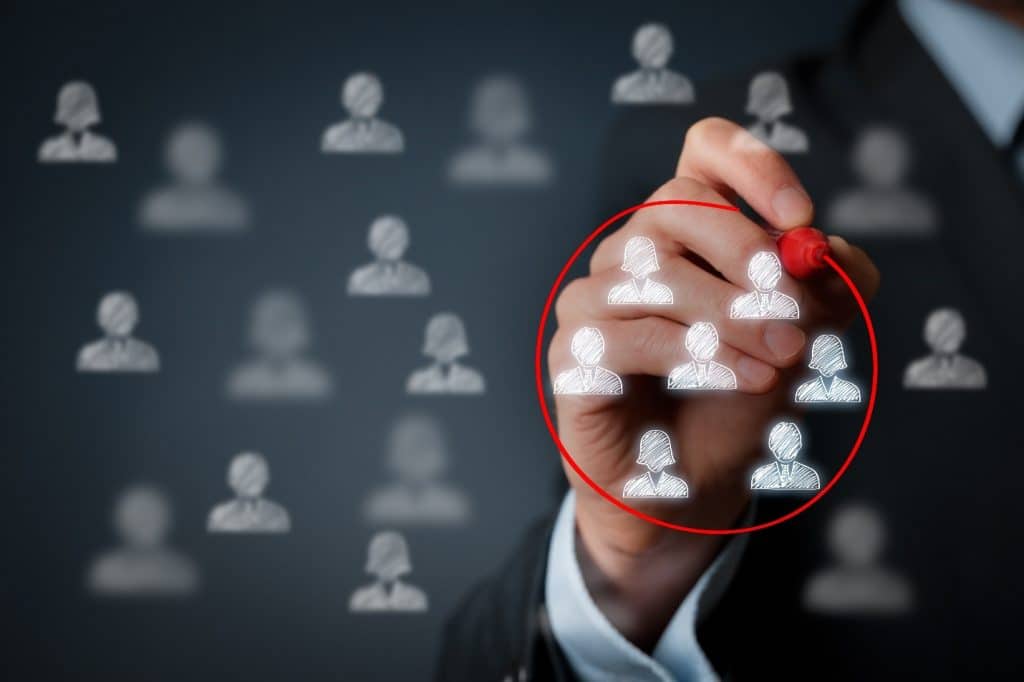 The stats do not lie. A high percentage of users are looking for security, and they trust secure connections. If the data is sent over an insecure connection, they would abandon it, even if means losing a purchase. This rings a serious alarm for site owners and digital marketers, who want users to stay on their site.
Let us take a real-world example. Suppose if a customer came into your mart and voiced a complaint or concern about a particular product, you would do everything in your power to make his concern go away right? If yes, then you will be creating a loyal customer/fan base. It is the same online, which is why it is important to make sure that your customers be provided with an e-commerce or website that is safe and adds value and security to their lives.
Chrome Labels Sites as Not Secure
Get this: Chrome makes sure that when a site does not have an HTTPS protocol; it will label it as insecure. You might have seen the big red "NOT SECURE" written on top of certain sites. Even if the site means well and has a good range of products, it will still be labeled as insecure. This makes it a problem for both the user and the site owner. For the user, it is the clear message that presents the dangers of buying something from an insecure site. For the site owner, it is the loss of potential customers and serious website traffic.
These developments from Chrome came about as a result of a planned action. At first, they started cracking down on HTTP certificates for sites that were both insecure and did not fare much with regards to content. Once they started getting outcries from Google on website owners about other sites with the same niche not being labeled as "insecure". Google, then disbanded the certificates of every site that did not hold the HTTPS protocol.
As a website owner, you might think that Google was unfair to all of this. But if you look at it from their perspective, it was justified. They wanted the new standard to be adopted, which meant that the internet would become more secure. If you think about it, would you buy a product from a site that was labeled as "insecure", or felt that your information would somehow be compromised because of the purchase? We won't either.
Act Now and Get Secured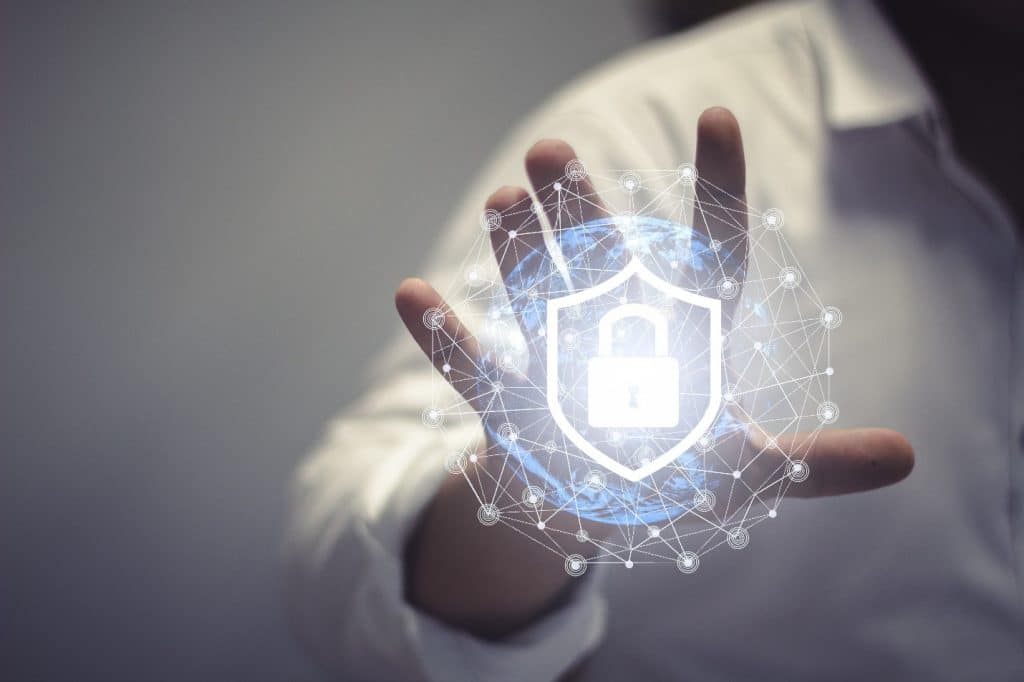 This is not some sales pitch. As discussed before, there still lies a slight dichotomy in the correlation between having a secure HTTPS certificate and getting a good SEO ranking. This means that your site will not face a "make or break" situation if you do not have a secure connection. However, things seem to be moving in a direction where the correlation might become even more apparent.
Google hints at a kind of "new world internet", where having a secure connection would mean the difference between a well-ranked and low-ranked website. It plans to make the migration towards HTTPS more fluid, which means that the competition between sites will get heated up even more.
As the competition gets more intense, it is important to act now and get your site to the level of security that is important. While we say that it is important, the other things for SEO, like content, tags, titles, and keywords are really important as well. HTTPS is just a new addition to the SEO family. You must act early, because if you do not, then there might be a chance that what you might call the "new" thing on the market might become the norm.
Conclusion
The world, as it stands is constantly evolving. Technological innovations have taken over, and the internet has been affected as a result as well. In order to compete, we must adapt. The article, at the outset, talked about the importance of HTTPS. While we talked about that in detail, there were also moments where we hinted at the evolutionary nature of the internet.
So, it is crucial that you learn to adapt. No matter what the niche of your business is, whether it is an e-commerce store selling translated Japanese comic books in the United States or a company running an SEO company by the fancy name, you will have to adapt.
The following two tabs change content below.
Nouman Ali Awan
Nouman Ali Awan has hands-on experience as an SEO Expert. He currently works at
Hire PHP Developers
: Web design and SEO services UK Company offers exceptional SEO auditing services to the UK clientele. Also, he writes informative blogs and articles on varied SEO related subjects and helps readers know the best tips on how to optimize a website over the web using SEO tools and techniques.
Latest posts by Nouman Ali Awan (see all)