E-commerce has seen an immense boost within the last year and a half. Numerous merchants have turned to an e-commerce giant Shopify to build their online presence and keep up with the market demand. Just a month after the pandemic peaked in March 2020, the number of new stores in Shopify grew by 62%.
One of the reasons Shopify has become a preferred e-commerce platform is that it offers many opportunities (plug-ins and apps) for beginners and professionals alike to enhance and promote their online stores.
With thousands of apps to choose from, it's possible to get started with a dropshipping business, add customer reviews, improve marketing strategies, boost customer support, add AI chatbot software, and much more.
We have highlighted 7 of the best Shopify apps based on their reviews, ratings and potential that merchants can add to their store – both for advancing their workflow and also boosting their overall customer experience.
The best Shopify apps to consider using in 2021
Getting great results doesn't have to always come with a high price. A lot of apps on Shopify come with free plans that are suitable for smaller businesses too, which can be upgraded as the business grows.
Browse through our recommendations to find apps that fit your business needs.
HelpCenter App
E-commerce and customer service go hand in hand, and customer service is crucial for building trust, especially in the post-covid world. 71% of consumers claim that if they feel brands prioritize profit over people, they will lose trust in them forever. This means that improving customer service should be one of the main concerns for merchants all over the world.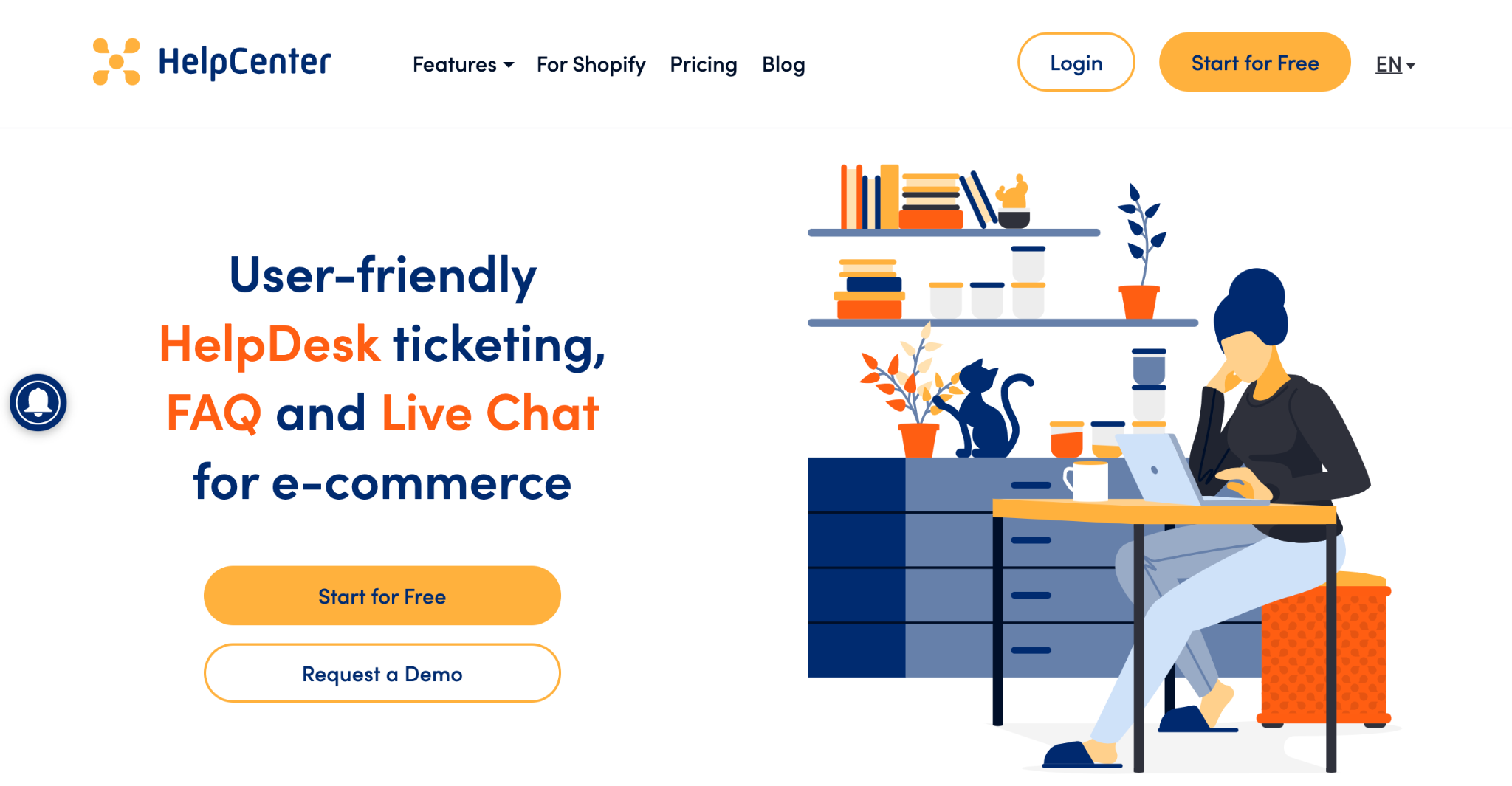 The HelpCenter App is a convenient way to stay on top of providing excellent customer service both before customers even reach out to your customer service agent as well as providing a personalized customer support experience once they do get into contact.
Key features: FAQ Builder, helpdesk ticketing system, live chat, product description tabs
Rating on Shopify: 4.8 (1200+ reviews)
Pricing: Free plan available, paid plans start at $7.99/month (on annual subscription).
FAQ Builder
Having an informative FAQ page on your store will help to build trust and help customers troubleshoot some of the simpler-natured issues themselves, leaving agents more time to deal with more demanding inquiries.
Creating a Frequently Asked Questions section with the HelpCenter App enables you to set up a user-friendly FAQ with a clean design in a matter of minutes. If in doubt where to start, it's possible to take a look at the pre-made templates with the most popular customer questions related to orders, shipping policies and times, payments, and much more, adjusting them to your business.
Helpdesk Ticketing System
Bringing all communication with customers into one location no matter the source of contact (Email, Facebook Messenger, or live chat) will help to have a clear overview of customer issues and manage and solve tickets faster.
The option to access customers' previous correspondence and purchase history, use automation and templates, insert comments and more, will help you to provide more personalized support and increase customer satisfaction.
Live Chat
With integrative live chat, it's easy to have real-time interactions with customers and thus speeding up their purchase process. As HelpCenter's live chat offers the possibility to set up "out of office" hours, your customers will be informed right away if an agent is not reachable, encouraging them to fill in a form.
Product description tabs
Tabs help to break up different topics in the product description section. For instance, these can be divided into product specifications, instructions, reviews, return policy, etc. This helps shoppers find all the relevant information in one place without harming the user experience.
2. Oberlo – Dropshipping App
Dropshipping is a fulfillment method used by over 33% of online stores. By using dropshipping, the merchant doesn't have to store the products they sell. Instead, the items are purchased from a third party, and once an order is placed, they will ship the products directly to the customers.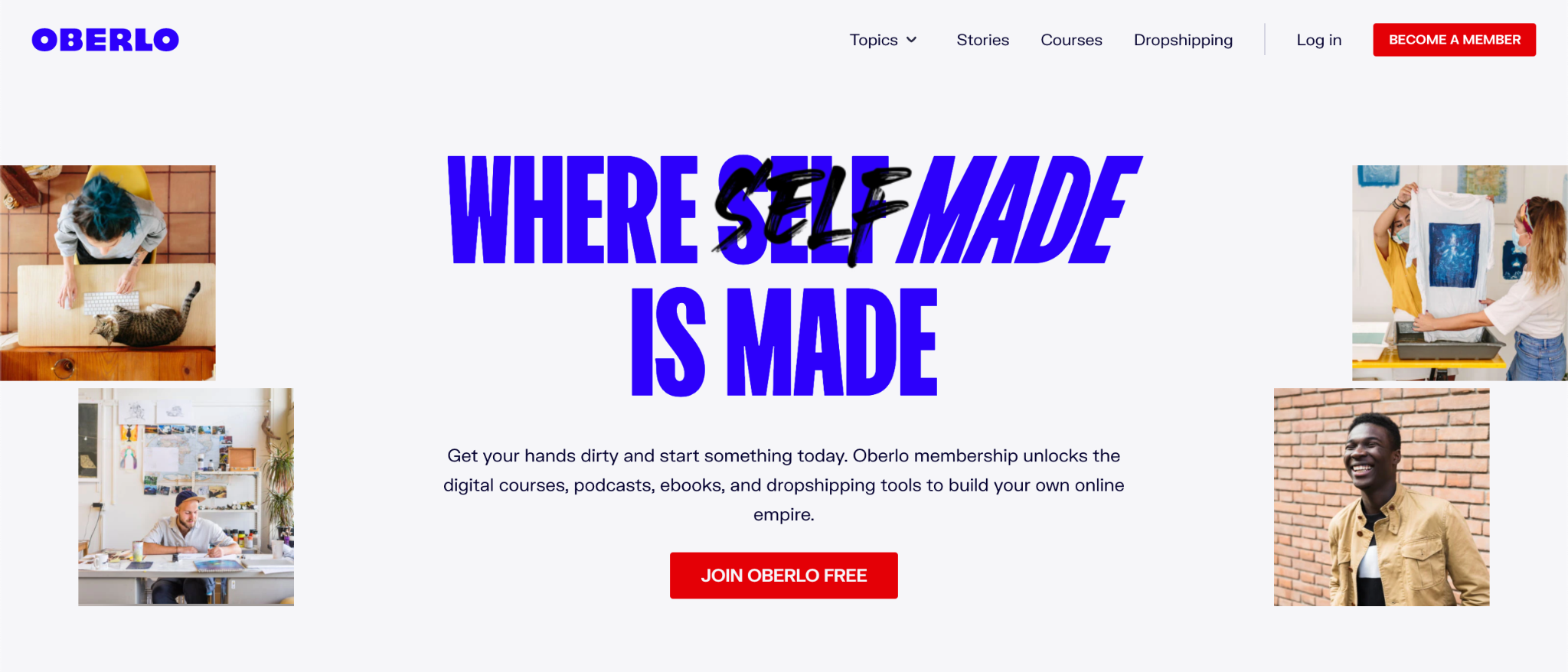 While there are many Shopify dropshipping apps available, Oberlo is the most popular choice as it conveniently lets merchants set up their product lists, find the right suppliers and modify pricing.
Key features: Importing products from AliExpress, finding trustworthy suppliers, automatic product inventory updates, automated fulfillment and order tracking, etc.
Rating on Shopify: 4.3 (2800+ reviews)
Pricing: Free plan available, boss plan $29.99 a month.
The idea behind the app is simple: after creating an account it's possible to find products from Aliexpress and import them to your store. It's advised to select suppliers carefully and to make this process easier, Oberlo has a list of verified suppliers who have an on-time delivery rate of at least 95% and have a dispute rate below 2%.
Once the products are selected and the desired pricing is set, customers can order these items from the merchant's website. Merchants will get notified once an order is placed and can confirm the order, which is sent to the supplier to proceed with fulfillment.
3. Fera Product Reviews App
Product reviews are great for improving your eCommerce store and your brand. As 93% of customers claim to read online reviews before buying a product, having positive reviews on your store is guaranteed to boost your sales.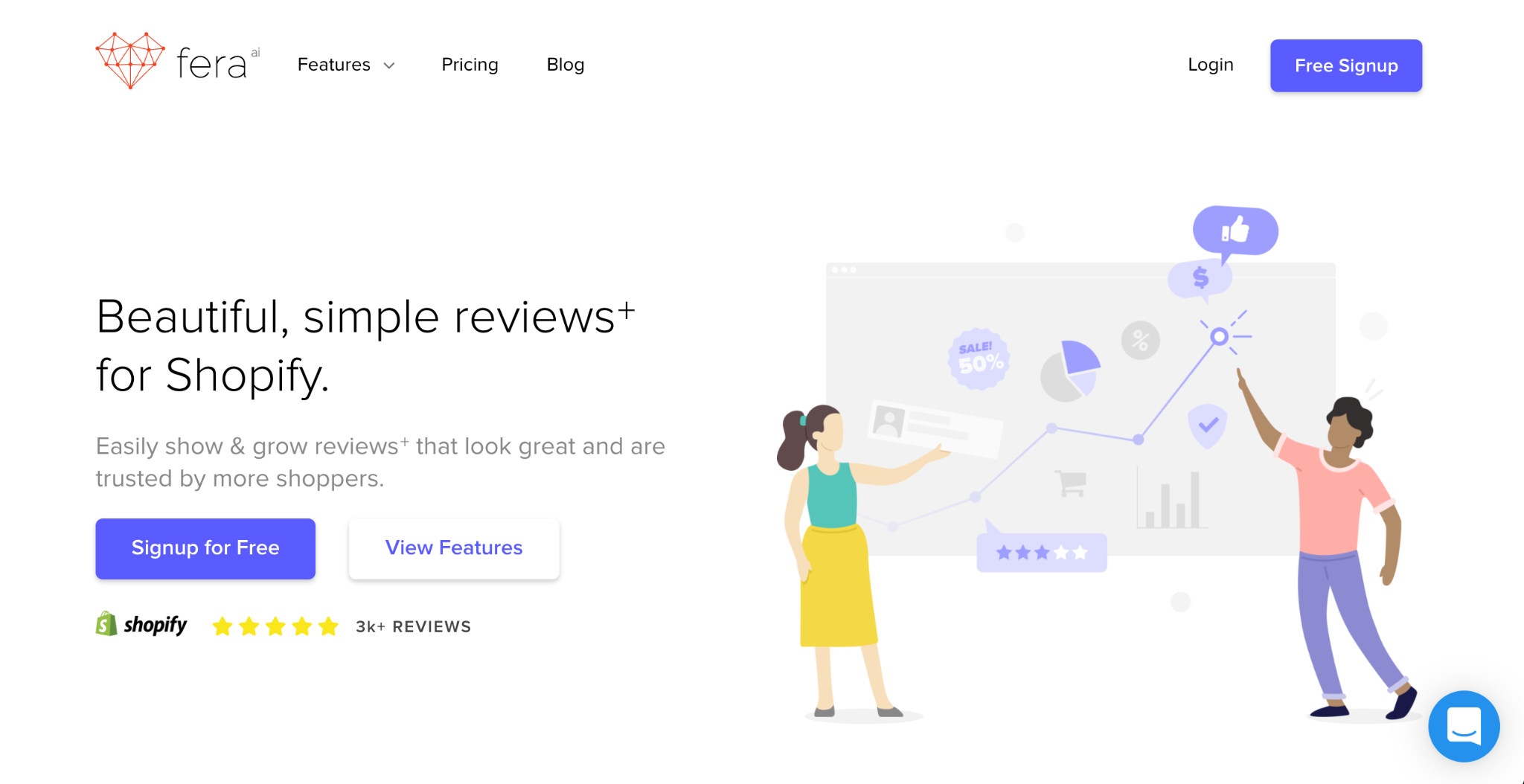 Key features: Product reviews, photo reviews, and video reviews with automatic requests.
Rating on Shopify: 4.9 (3400+ reviews)
Pricing: Free plan available, paid plans start from $9/month.
One best Shopify review app is the Fera Product Review App, which helps to earn the trust of customers by displaying product reviews together with photo and video reviews to other shoppers. To gain more customer reviews, it's possible to set up automated review request emails and offer customers incentives if someone does write a review.
The app also provides full customization to perfectly blend in with the rest of the website and it's possible to take advantage of numerous built-in themes. For a better customer experience, it's possible to group products and this way simplify displaying the reviews.
4. ReConvert Upsell & Cross-Sell
The probability of selling to an existing customer is around 60%-70% while selling to a prospective customer stays between 5%-20%. Instead of putting all the marketing efforts towards acquiring new customers, businesses should also show extra care to those shoppers who have already decided to make a purchase.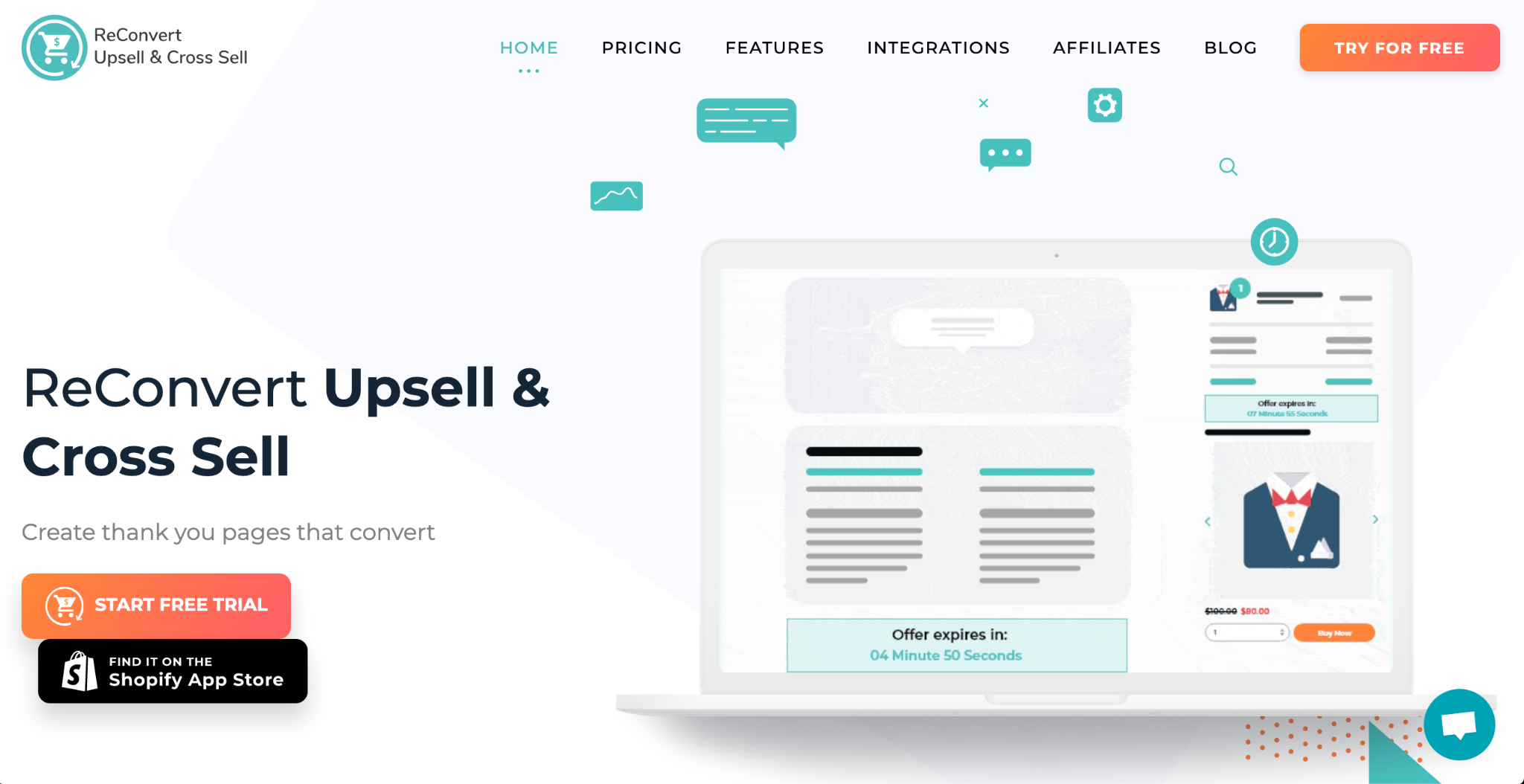 Key features: Customized order confirmation page, discount popup, birthday collector, post-purchase surveys, etc.
Rating on Shopify: 5.0 (2400+ reviews)
Pricing: Free plan available, paid plans start at $7.99/month.
ReConvert Upsell & Cross-Sell is more than just the name implies. They have put a lot of effort towards customizing the thank you page that customers reach once they have completed a purchase and that they can re-visit for order updates and more.
Some features that their thank you page widgets include:
Discount popup with a countdown timer for making an additional sale
Personalized product recommendations
Reorder button for helping customers conveniently purchase their favorite items again
Post-purchase surveys for improving the overall customer experience
Order tracking using 17track
To get customers back to the thank you page, the app sends default notifications (such as shipping updates) to customers' emails.
5. PushOwl Web Push Notifications
Over 83% of businesses claim to make announcements of offers and discounts by sending customers push notifications. Shopify stores can benefit from implementing this feature as most people check their phones multiple times an hour, thus making it easy to get their attention.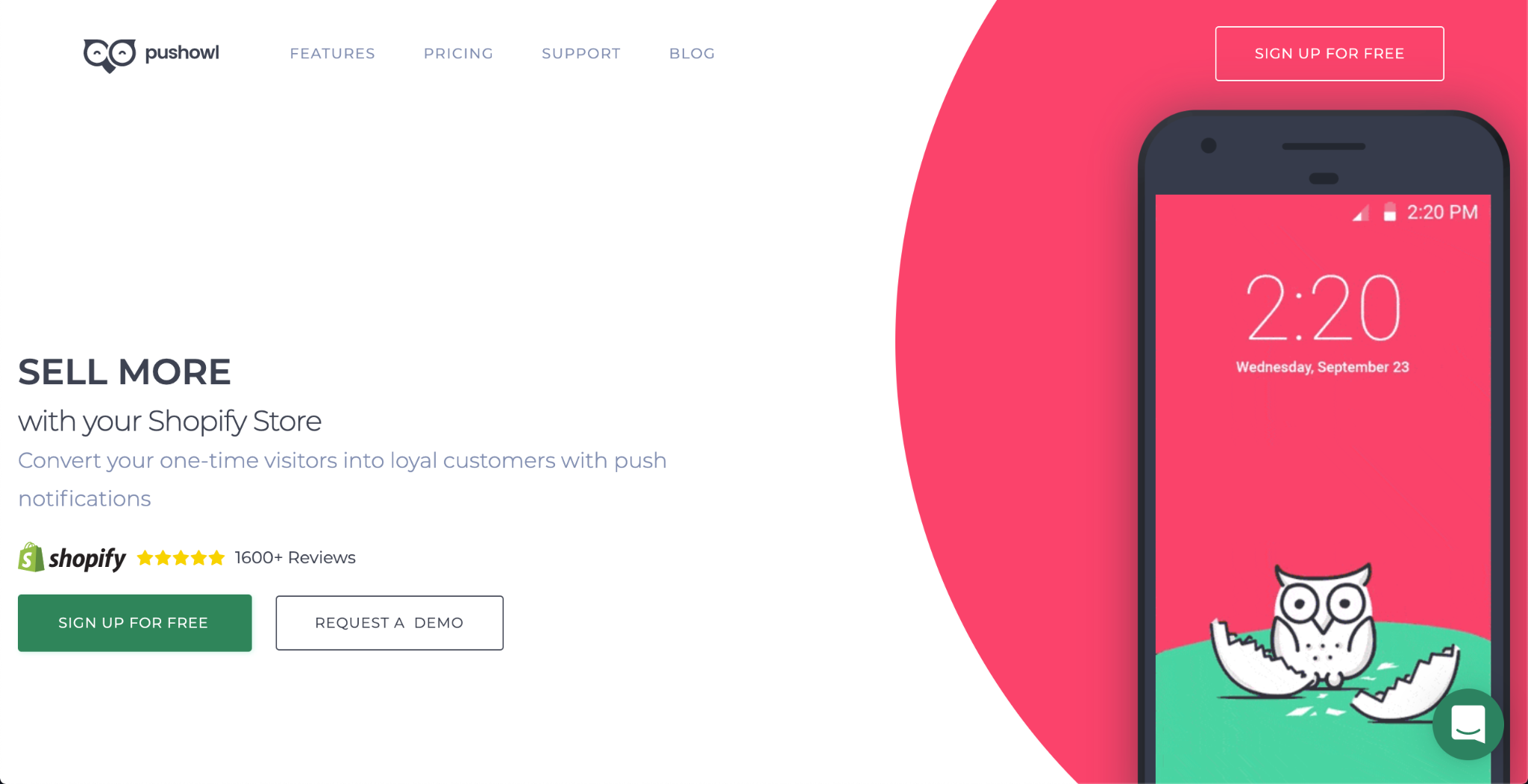 Key features: Automated push notifications for cart recovery, flash sale and more, back-in-stock alerts, shipping updates, etc.
Rating on Shopify: 5 (1700+ reviews)
Pricing: Free.
PushOwl is a useful tool for marketing that helps with recovering abandoned carts without numerous email reminders to the customers. Instead, they help to reach customers both on desktop and mobile with personalized push notifications. What makes the product special is that customers don't need an app as the push notifications are browser-based.
For a better campaign experience, they provide features such as segmenting subscribers, optimized delivery times, and flash sales with expiry times. For best results, it's a wise idea to combine push notifications in the overall marketing strategy.
Moreover, as with any professional marketing tool, an in-depth analysis can be done with their analytics tool to understand the data and improve future campaigns.
6. Aftership Order Tracking
Whereas most marketing emails' open rate remains around 20%, tracking emails more than double it. This is a clear indicator that providing an excellent post-purchase experience is a key element for customer retention.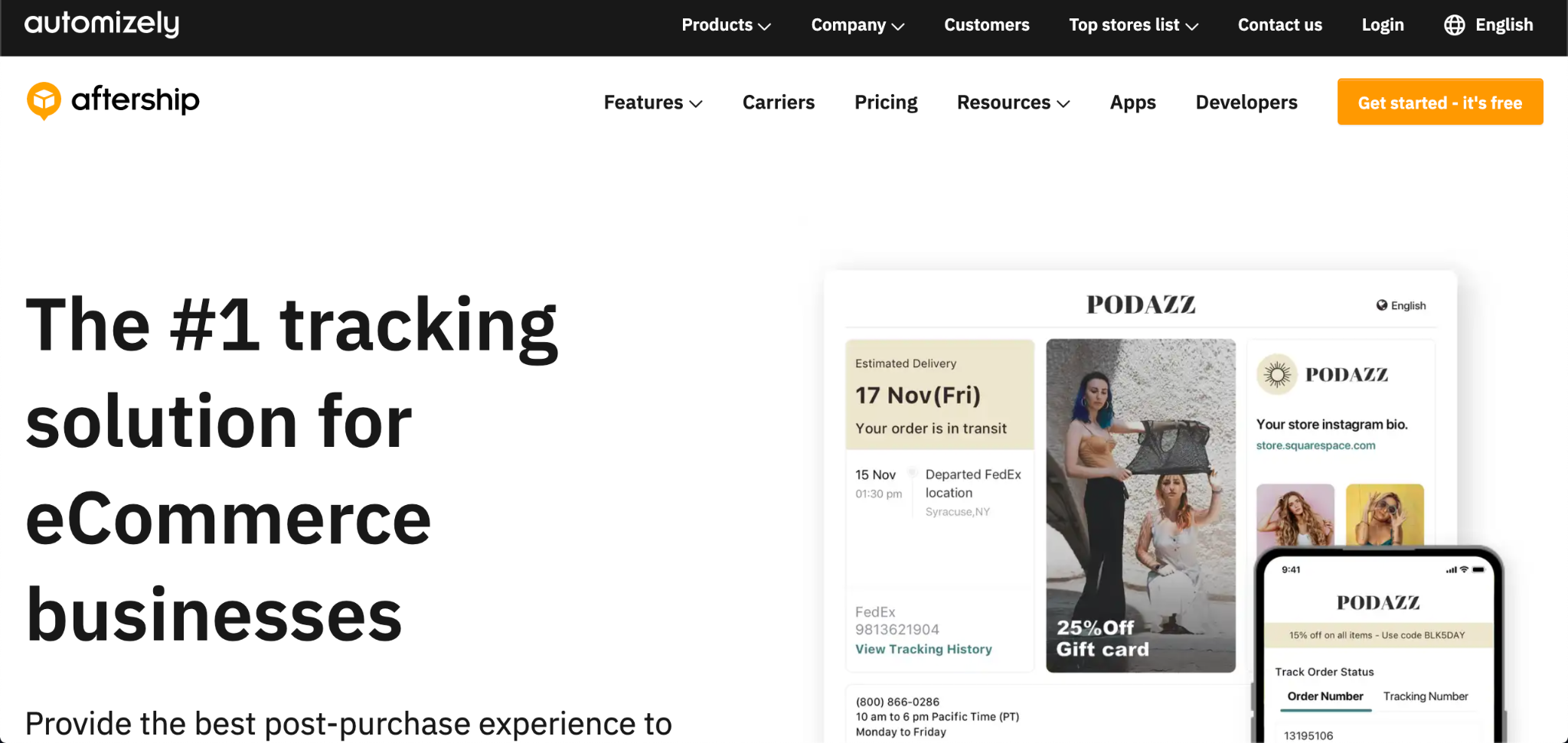 Key features: Order tracking, email and SMS notifications, order tracking dashboard
Rating on Shopify: 4.6 (2600+ reviews)
Pricing: Free plan available, paid plans start at $11/month.
Aftership is a brilliant tool to keep customers informed at every step of their order's journey. This can be done via email, SMS, or even through Facebook, and customers themselves can enable the preferred method of notifications.
The app is also great for increasing brand awareness as the tracking page can be completely customized. Instead of sending your customers to track their order on the carrier's website, they can simply do it on your store.
Regarding carriers, as Aftership supports over 850 carriers you can have peace of mind that your customers can use your tracking page to follow their orders.
Furthermore, the app also provides an analytics tool to give you insights into the post-purchase experience you are providing and what is your shipping performance.
7. TikTok
TikTok was the most downloaded app in 2020, which means this is where a lot of potential customers are spending their time. Without a question, this is where e-commerce merchants should want to be too.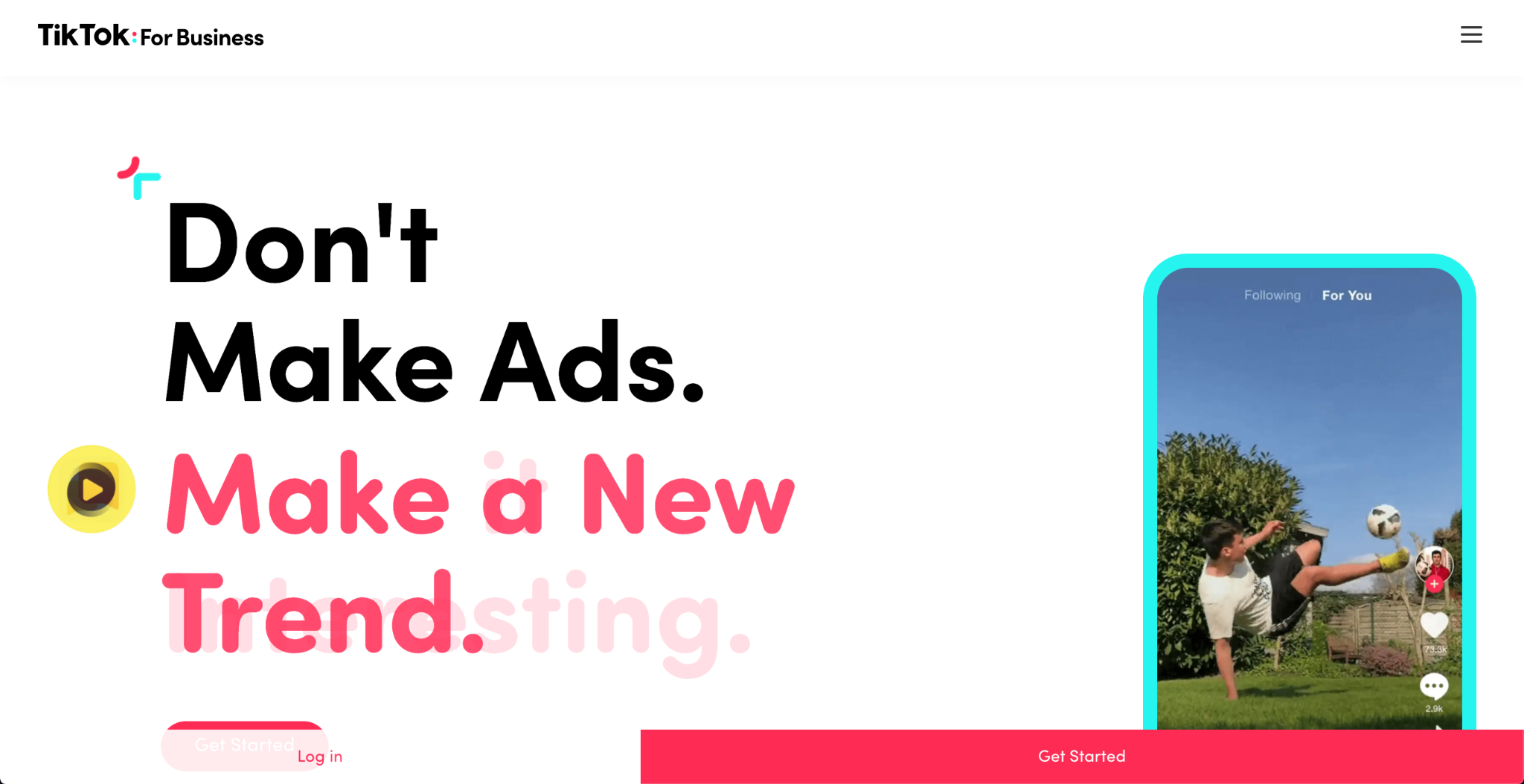 Key features: Video generation tool, product promotion, Pixel performance tracking
Rating on Shopify: 4.2 (85 + reviews)
Pricing: Free to install, possibility to create a set budget for campaigns.
While on Shopify TikTok is a newcomer, as seen from the reviews, we still believe it should make it to our top list. With the help of the app it's easy to create video ads, options for performance tracking, and managing orders, it's simple to acquire new leads.
Key features:
Setting up TikTok Business account.
Pixel installation for tracking performance – the setup requires only 1 click.
Product promotions on TikTok. Using the guided campaign creation tool anyone can easily set up and track conversion campaigns.
Video generation tool for creating TikTok style videos within minutes, this way you can get TikTok likes!
In conclusion
One of the things that makes Shopify so attractive for merchants is the simplified implantation with numerous applications that can boost several aspects of the e-commerce business. With the aforementioned apps, we believe it's possible to take your online store to a new level and provide better experiences for customers and employees alike.
But of course, there are a high number of categories not included in the list, so if you have not done so already, take some time and browse what else Shopify App Store has to offer.
The following two tabs change content below.
Latest posts by Sameer Panjwani (see all)