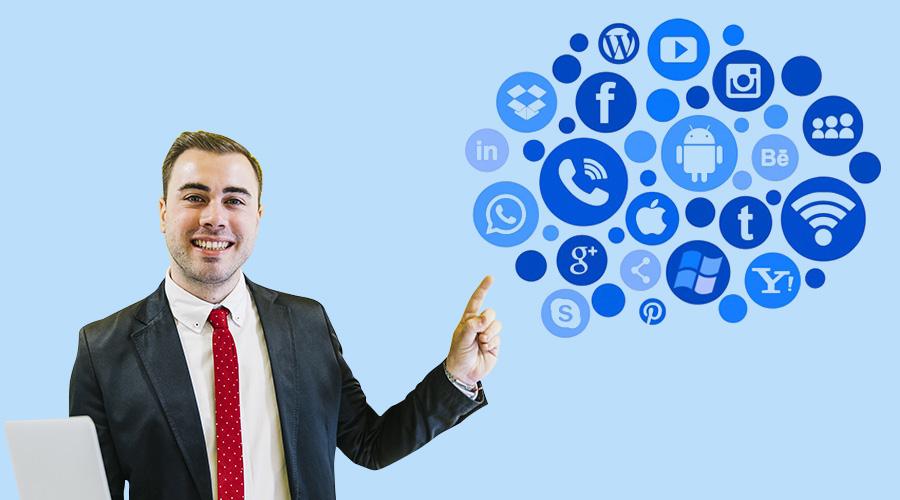 We are living in a world where everything is revolving around the internet, computer and mobile. In short, the world as a whole has digitalized completely. And it can be said that we are living in a world of e-commerce where people want to be online when it comes to doing shopping.
The business of all sizes including start-up, mid and big size is on the internet to lure more customers, and that foster the concept of E-commerce. But in between all this, the importance of social media can also not be ignored.
Social media makes it possible to generate more avenues for the e-commerce business. And the best thing is that people are also an understanding value of all this. Needless to say that there is some social media platforms are available to choose where is it?
Whether it is Facebook, Instagram, YouTube or any other, they all are quite popular and playing a significant role to churn out the benefits for e-commerce business.
Digital Media and Today's World
Digital or social media marketing has achieved milestones in recent years although every business has understood the importance of brand advertising on social media and the immense traffic it generates.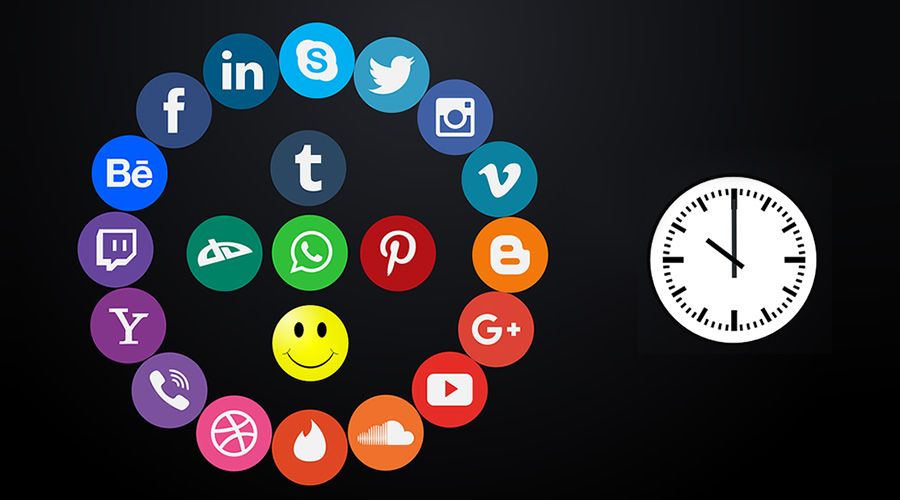 For a similar reason, the brick and mortar stores are being turned into a social application so to generate a higher number of sales and revenue.
Gaining the number of social media followers is very easy. There is why the social media markets are increasing at this faster rate, owing to their immense popularity.
These social media platforms are not entirely free and can help you to grow your business beyond any expectations.
Creating a strong social media presence helps to build thorough brand awareness and drive the necessary traffic to the site. That is how business on social media grows.
The Importance of Social Media for E-Commerce Development
Social media plays a significant role in driving traffic to a website. Based on the market scenario it said that by the end of 2019, 90% of businesses would be using social media for lead generation and this percentage will only increase in the coming years.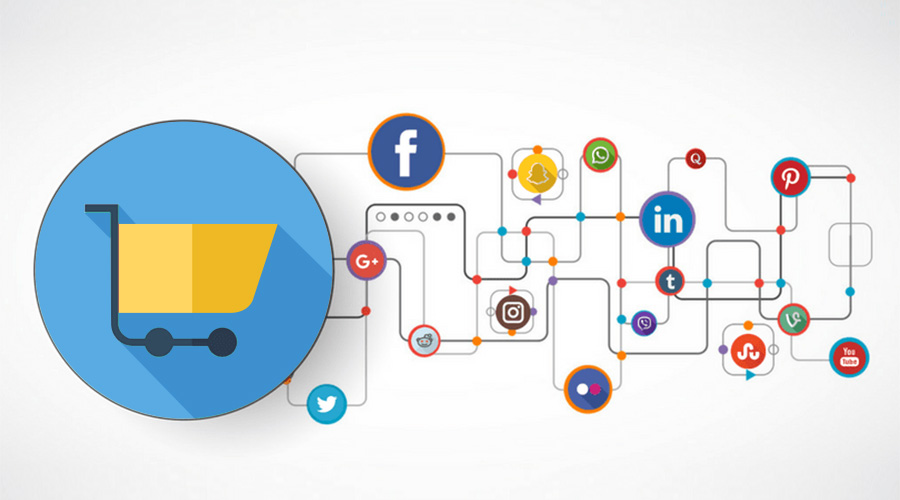 With the number of social media users increasing every day, so is the interaction of a potential visitor with the company. If an e-commerce site complies with customer satisfaction, the visitors will turn into loyal customers and they, in return, would bring other visitors to your site.
So, social media also includes various back-end tools like the referencing and sharing of contents that also serves profitable to any business. For a similar reason, social media helps to be an excellent tool for brand promotion and advertising and its real potential is still hidden.
Through social media, you can quickly direct shoppers to any new product or engagement or any other attractive deal which can be incredibly useful for them.
Businesses use social media for marketing and direct sales using various networks and back-end tools. Going with the back-end tools, you even let the customers share their products and recent purchases with their friends and followers in just a single click.
Following social media, your potential followers and customers can easily see through your collection and recent launches, and this helps to create brand awareness.
Also indulging with your followers in their reviews about the product can help your brand to achieve loyalty as well.
How Do Social Media Help In The Driving Traffic To Your Website?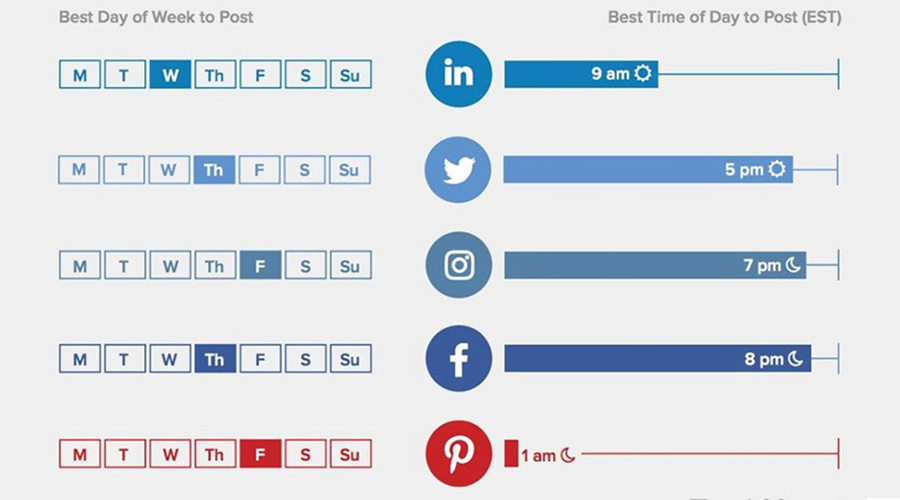 The usage of social media for e-commerce development can be possible in two ways, either it can only for driving traffic to your website, or you can use social media for sales.
Social media helps you to build connections, make relationships and indulge in engagements with them.
According to recent research, it found that customers who have a positive experience with your brand on social media are three times more likely to recommend your brand to others that too on social media.
It is essential to connect with your customers on social media because of their buying decisions based on the fact that the companies care about them.
For the same reason, it is said by 78% of customers that social media is going to be the next tier for customer service. So it's very important to always answer the complaints of your customers.
The professionals also consider how social media is quite essential in respect of e-commerce. The best thing is that social media has even become an essential part of SEO.
It means experts even prefer to head to social media in order to lift up the quality of their SEO Service. And the fact cannot be ignored that it plays an important role as well. Therefore, it is being used by all professionals and experts.
How to Sell Using Social Media?
Many small, mid and big size companies have understood the true charisma of social media and the strength it holds for any business to expand. And therefore they are much interested to hire e-commerce development companies to serve them the best.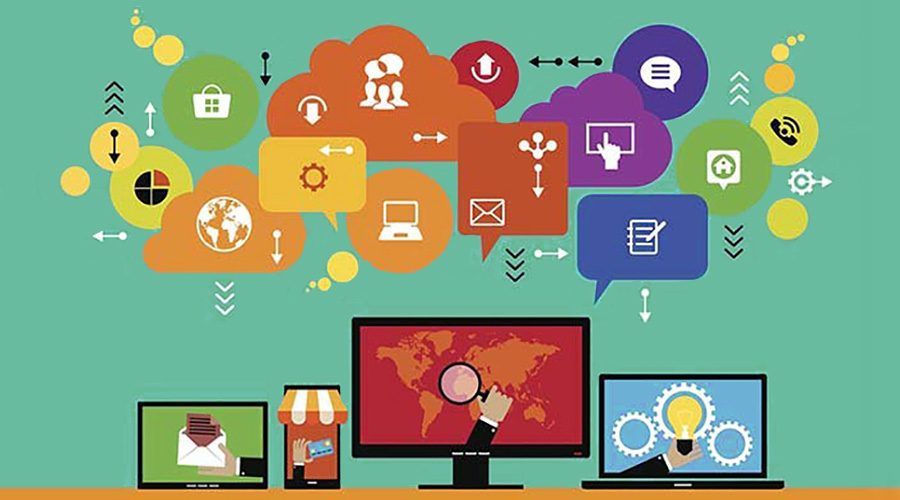 For a similar reason, social media is not only about brand awareness and loyalty but also about sales and revenue. The success of any e-commerce website depends upon two things one is the target customers and the other is the preferred social media platform.
You may not believe but there are so many ways to sell using social media. The following tactics will help any business to sell using social media:
Paid advertising: With a number of social media sites changing their algorithms every now and then, a business has to indulge in paid advertising in order to top every search. Moreover, this is high in demand too.
Remarketing: It is defined as a process in which a business targets a customer over and over again. So filter the pool of customers that are being targeted. The best thing is that you can go ahead for following remarketing tool as well.
In-app purchases: Setting up shopping carts within the social media pages can help to sustain through the social platform as well. And the popularity of In-app purchases can also not be ignored at any rate.
Indulging in influence marketing: By the influence videos added on YouTube or any other social media platform, you can easily increase your sales up to 5x. This makes your customer base increase to 84% and also increases the sales and revenue of your business.
By the user-generated content: It is very important that a business sustains its customers and do not lose them at any cost. Making new customers is also very important but not at the stake of any old ones. So always make the users feel special and wanted by your business. That is only how the user-generated content can make you attain the number of customers also.
And these all above-mentioned points do indicate that how Digital marketing is at its peak and playing a major role to fetch wide attention towards e-commerce. With social media, SEO will remain incomplete and it will not be valued as it should.
Advantages of Having Social Media E-Commerce Development Service –
It helps to improve traffic to your website. The e-commerce site is where the conversions and sales happen Social media helps you to get leads and customers for your site. Social media increase the popularity of the service or product that you want to sell through your e-commerce platform. Moreover, your e-commerce platform becomes quite popular at the forefront.
It also helps to boost over the SEO. The concept of SEO is not only about optimization but a major role is played by how social media helps to impact your business. The SEO rankings you get on a search engine are very important. Saying would not wrong that SEO will be considered incomplete without social media. With the help of social media, SEO has become quite popular at the forefront. Saying would not wrong that SEO and Social Media both are inseparable.
It provides you with more loyal customers that will, in turn, entail a lot about the success of a business. Social Media introduces your product and service at the big platform so that more loyal customers' attention can be fetched. And the best thing is that social media plays a major role to get the attention of many customers local or overseas both at the same time. Saying would not wrong that the boundaries have been diminished going with the option of social media.
Social media helps to increase the sales and the revenue of a business. Now people love sharing whatever they buy. The best thing is that it makes possible to get the new product or service popular at the forefront. The more product will be shared, the more popular will be increased.
Conclusion
The bottom line is that no e-commerce can take place without walking down the lane of social media. The benefits entailed by social media marketing are enormous. It does not lay down with your resources and is perfect for some small businesses that are trying to flourish.
The following two tabs change content below.
Ronak Meghani
Ronak Meghani is a serial entrepreneur and who has worked with small-medium-large companies. He is having an 8+ Years of expertise and closely working with eCommerce ventures since 2009. He is a Co-Founder of Magneto IT Solutions, a full service of full service of eCommerce Development in the USA, UK, and India. He's enthusiastic about fitness, start-ups, entrepreneurship, and all things marketing.
Latest posts by Ronak Meghani (see all)