Many people understand how important SEO can be to their website, but not many people understand the importance of tracking the success of their SEO campaign. If you do not know whether your SEO campaign is successful, how will you know what to do moving forward?
You need to know what is working and what is not so that you know how to make the most of your time. You are going to want to replicate what is working and ditch what isn't.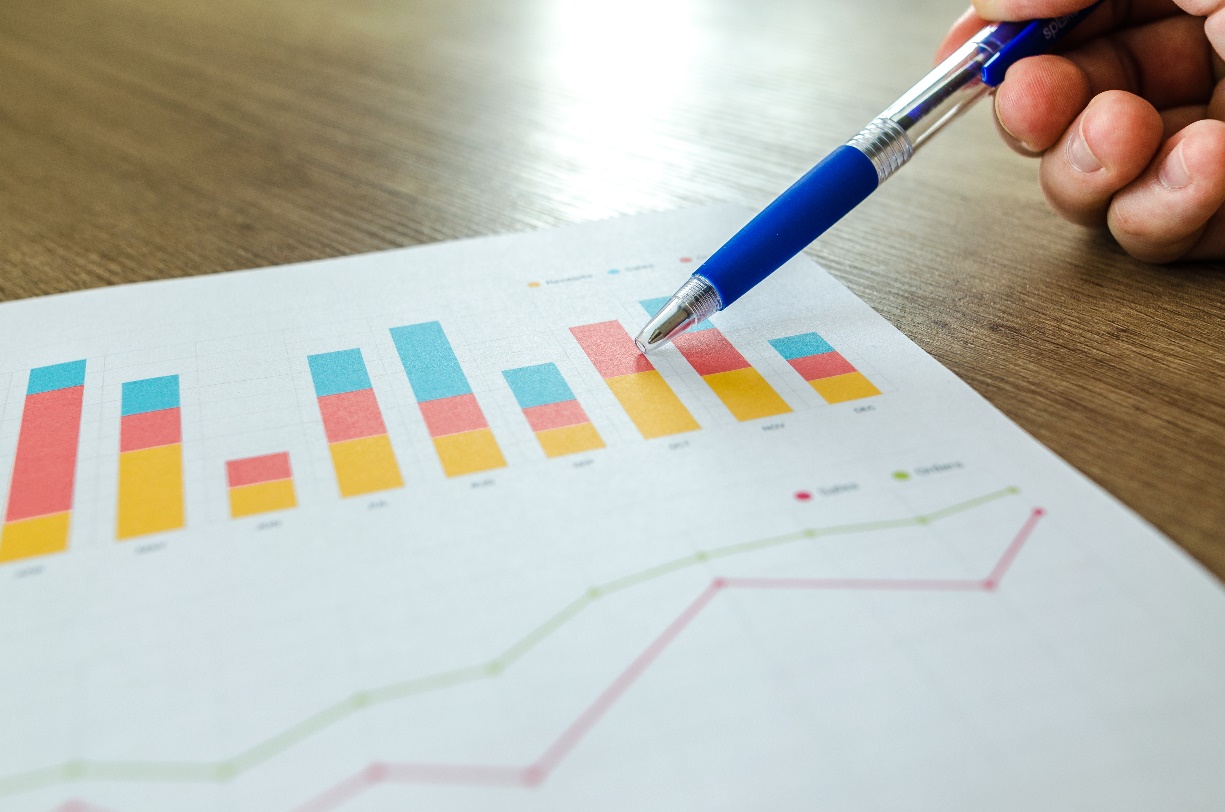 The first thing that you need to understand when you are in the beginning stages of your digital marketing strategy/implementation, is that you are not going to see results overnight. It is going to take a lot of work and time put in if you want to see the desired results.
In order to track your SEO success there are a few important things you need to do:
Do research ahead of time so that you know what to expect
Track what keywords you are ranking for
Check the organic traffic you are receiving from those rankings
Check the value of those keywords
Check the quality of that traffic coming to your site
This is much more than simply tracking the traffic that is coming to your site. I am going to go in depth about each one of these aspects and exactly how you can track your SEO success.
Do the Research Ahead of Time
Doing the research ahead of time is something that is completely underrated. Although it would be nice, you can't just pick a keyword, write content around that keyword and magically rank and get traffic to your site.
At a bare minimum, you need to take into consideration the number of times that keyword gets searched, along with how difficult it would be to rank for that keyword. For example, It is going to be very difficult for me to rank for "SEO", but if I write content on something a little more specific like "Chiropractor SEO", it is going to be much easier for me to rank.
This is important because before you even get started, you need to map out exactly what you need to do in order to rank for a specific keyword.
If you have been doing SEO or have an interest in doing SEO for your site, you probably know by now that backlinks are one of the most important ranking factors. One way to tell how hard it would be to rank for specific keywords is by finding out how many backlinks the websites ranking on the first page have.
If those websites don't have very many backlinks, this might be a good opportunity for you to rank your content on the first page. Ahrefs has a tool that makes this extremely easy.
With their Keyword Explorer, it will give you an estimate of the number of backlinks you will need in order to get your page ranked on the first page of the search results for that keyword. They are assuming that your on-page SEO is in place as well, but it is a good way to estimate the number of backlinks you will need to get.
Going along with knowing exactly what you need to do to rank, is finding out what the top results' pages look like. Find out how long those pages are, what kind of media they use, and just the strategy they used with that post in general.
Obviously, Google liked that post enough to rank it high in the search engine results, and there must be a reason for that. I don't mean that you need to copy exactly what they are doing, but get a good idea of what they are doing right on their post and include that in your post and one up them.
If they have 1,000 words for their post and 3 high-quality images, make your post 1,500 words and have 4 high-quality images. This will give you the best chance to rank higher than them.
It is important to know what to expect if you are able to achieve rankings for your selected keywords too. If you don't do any keyword research, select a random keyword, and rank for it, you will most likely be disappointed in the amount of traffic you are getting.
You need to find out how many people are searching for that keyword and what kind of traffic that is going to bring you if you rank for it.
Keyword Rankings
Now we are getting into the part where we want to track where we are currently at with our SEO campaign. Maybe we have been implementing a new strategy and we want to see how much our SEO efforts have helped us so far.
The first thing that you need to do is track the keywords that you are currently ranking for. I use a few different ways to do this. The main way that I track my rankings is with Ahrefs. They make it so easy to see what keywords you are ranking for. The next tool that you can use is the Search Console. The Search Console doesn't make it quite as clear, but they still do a good job of showing you the keywords that you rank for.
The next thing you want to do with your keyword rankings is to determine what position you are ranking in for each keyword. This is important to understand if there is room for improvement with some of your keywords.
For Example: If you are ranking in position 8 for a "Caladesi Island" that gets searched 15k times per month, versus a keyword that gets searched 50 times per month, it is going to be much more worth your time to try to rank a few spots higher for Caladesi Island that gets searched 15k times per month.
Organic Search Traffic
The next step is tracking your SEO success if to find out how much traffic you are getting from each keyword. This is why you are trying to rank for keywords in the first place. You know it will bring you traffic, and hopefully conversions for your website. There used to be a real easy way to do this and that was with Google Analytics.
Google Analytics would tell you exactly how much organic traffic you are getting, and also the keywords. However, for privacy reasons, Google has stopped tracking this information for users who are performing searches while signed into a Google account.
Google does still tell you exactly how much organic traffic you are receiving, they just do not tell you how much traffic is coming from specific keywords.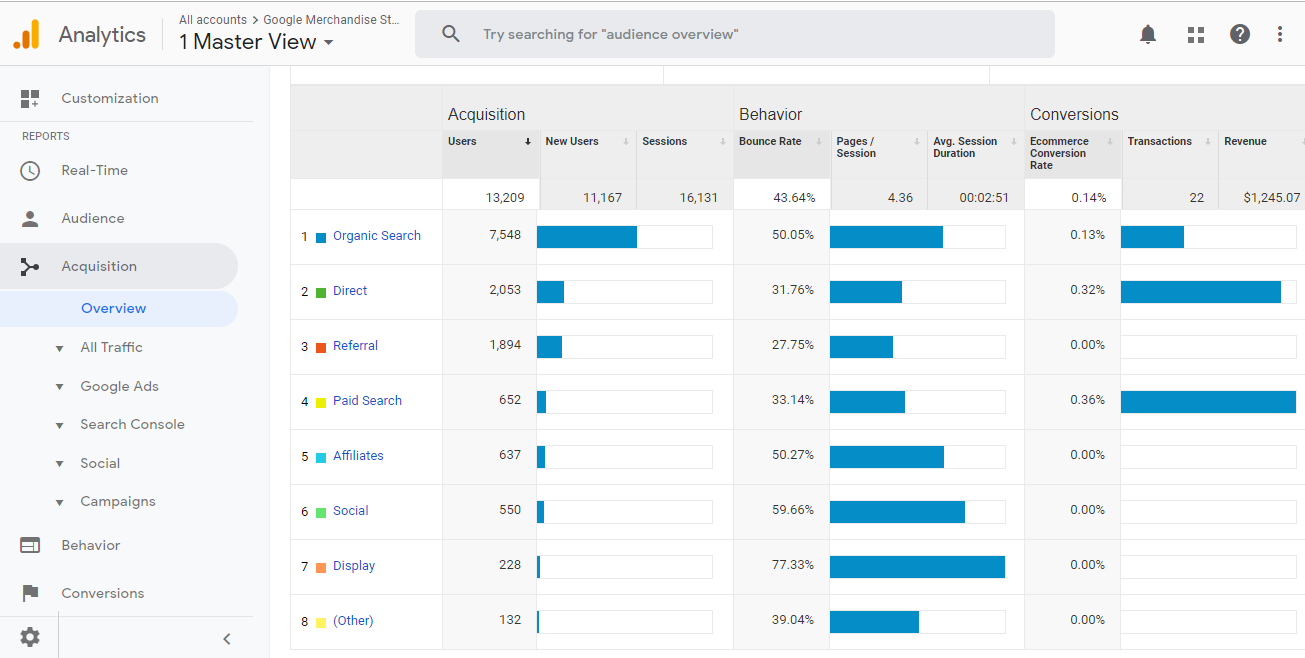 Another way that you can look at this information is with the Search Console. If you go to the Performance tab, you can see which queries (keywords) are getting you clicks to your website. It will also tell you what position you are ranking in for that query.
Although it is not quite as convenient as the way Google Analytics used to show this information, it is still very helpful. With a combination of seeing your total amount of organic traffic from Google Analytics, and queries are generating clicks to your site, you can get a pretty good idea of which keywords are valuable for you to rank with.
Calculating the Value of your Organic Traffic
After you are able to determine where you are ranking for specific keywords, and how much traffic you are receiving, you need to find out the value of your organic traffic. The best way to do this is to go to the Google Ads platform to find out the cost per click (CPC) for keywords you are ranking for.
This represents on an average how much you would need to pay for each click to your website if you set up a Google Ad for that keyword. SEO and SEM can both be helpful, but it is easy to justify SEO when you see how much it costs to get each clicks to your website with paid advertising.
In this example, $12.92 is the low bid range, meaning that people are willing to pay $12.92 and more for each visitor searching that term. The reason it is so high is that it is a keyword that someone would search who is ready to open their wallet and pay for the service.
Once you find out the CPC, then you need to multiply that number by the amount of traffic you are receiving for that keyword. This is how much it would cost you to get that same traffic, but running ads instead of ranking organically. It does not necessarily mean that the traffic is worth that much money to you specifically (depending on your conversions), but it is how much you would need to pay for that exact same traffic.
Conversion Rate
Traffic does not matter that much if it does not turn into conversions for your site. A good way to track your conversions is to set up goals within Google Analytics. When you set up goals, you install a piece of code on your site, so that whenever a certain action is taken by a user, it will record that as a completed goal in Google Analytics.
Once again, you will not be able to see exactly how each specific keyword performs due to the privacy restraints Google has added, however, you will be able to see how well your organic traffic in general converts, which is important. This is a good way to determine which keywords are truly valuable to you.
A good tip to keep in mind before getting started with an SEO strategy is to go after keywords that have a high CPC in Google Ads. This is usually a good indicator that those keywords convert well. They have a high CPC because people are willing to pay a higher amount for those visitors.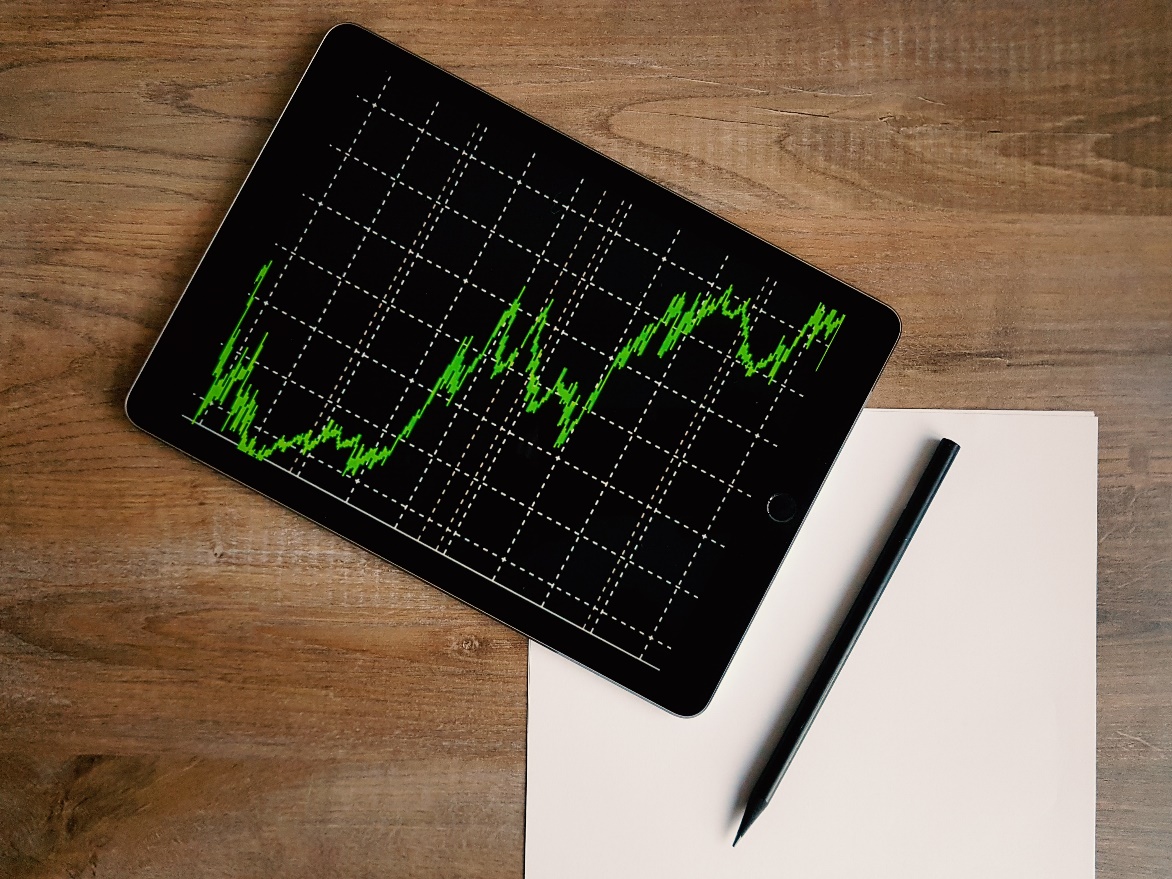 Conclusion
Doing the research ahead of time is important, but things are not always going to go exactly how you think they are. Here are a few takeaways I want you to have from this article:
Know what to expect if you rank for specific keywords
You will find things you expect to see
You will find things you don't expect to see
It is not just important to rank for keywords, but they need to be keywords that people actually search
Map out exactly how you are going to rank before getting started
Tracking your SEO success with help guide you with your SEO strategy. The ultimate goal in implementing SEO strategies is to increase your conversions and sales, so you need to track the success of your SEO campaign to be sure that your efforts are helping you achieve desirable results.
The following two tabs change content below.
Tyler Nalbach
My name is Tyler Nalbach and I have been working in SEO for over a year now. I am the owner of SEO Align, with the goal of helping website owners increase their organic traffic. I have a blog where I mostly write about SEO and SEM strategies.
Latest posts by Tyler Nalbach (see all)