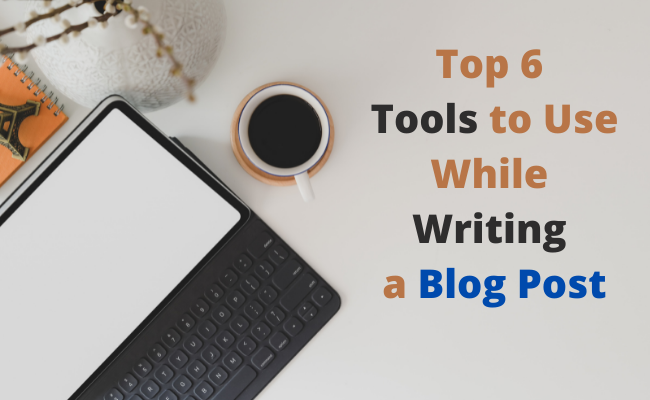 Bloggers are more likely to see satisfying results when they write more than 2000 words. But, doing so isn't always easy, as it requires commitment, ideas, and an unimpeded supply of resources. Since 46% of bloggers edit their own work, they also like to depend on themselves for writing a quality blog post.
That's when a necessary array of tools steps in to help bloggers easily get past the line. Because not only writing a blog is a challenge in itself, but it needs to be of quality in order to make search engine ranks. But, how do you go about finding such tools?
Don't you need paid programs? Not always, since a few excellent tools are easy and free to use for bloggers. So, if you wish to find out what they are and how they can help you write blogs, then let's dig in.
Tool Picking Criteria
Before we dive into the tools, its essential to understand why we picked them. The first thing any writer looks for is convenience. So, the priority of finding the right tools was always about finding the ones that increase convenience and ease for writers.
Then, not all bloggers and writers can afford to pay monthly or yearly subscriptions—particularly freelancers. So, our second priority was to find something with affordability. That's why we picked mostly free or very cost-effective tools to use.
Quality is yet another thing that a tool should assist a writer with. So, if a tool isn't making content better in any way, then it's not worth using. Because of this approach, all the tools you're going to learn about today will help you make your content better.
This criterion is something you should keep in mind too when you pick a writing-assist tool next time.
6 Best Tools Blog Writers Can Use In 2022
Writing tools come in many shapes and sizes. Some help writers make the content better by rephrasing or rewording existing content. At the same time, other tools are the basic need of any writer. Mainly because writers run into many problems that can hinder their productivity.
For instance, some writers face a planning dilemma, as they cannot manage their tasks properly. While others face the problem of being short of words to write—writer's block. All these problems don't only delay productivity but also harm progress.
So, to help you overcome such challenges, these 6 tools will help you in one way or another. Some are made to help you create better content, while others will help you break the shackles of writer's block.
So, without further delay, let's dig in and see how you can benefit from these six essential tools for a blog writer.
Paraphraser.io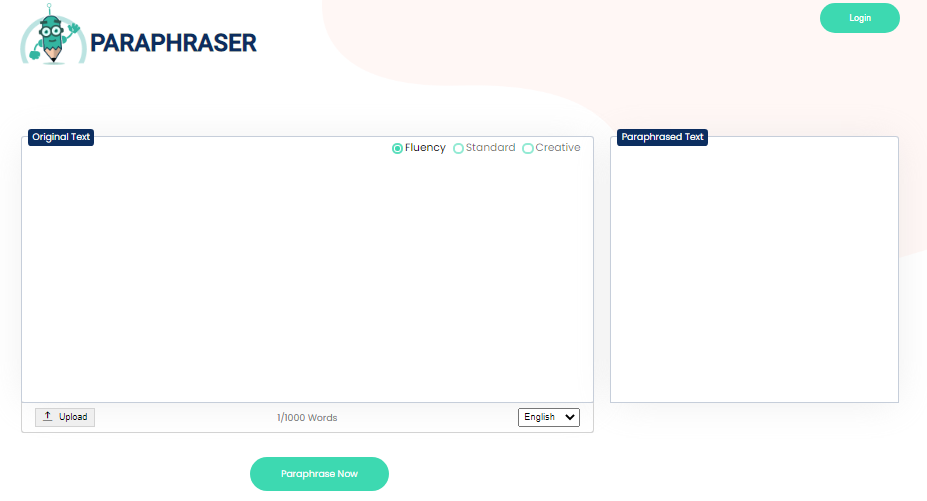 Paraphraser.io is one of the best paraphrasing tools that you can use today.It's not only an essential program for writers but also for students. However, its assistance in writing outstanding content is one of the significant benefits for a writer.
But, how exactly will it help you with a blog post? The primary purpose of a paraphrasing tool is to reword content without wasting any time. So, let's say that you check your content for duplicity with a plagiarism checker. What will you do when you find a small percentage of plagiarism?
You cannot just get rid of said content, as you need it to fill the word count or convey your idea properly. That's when a paraphrasing tool can help you save a lot of time, and paraphraser.io does just that.
Primary Benefits
Break out of a writer's block
Create original content
Avoid plagiarism
Change content's tone
Editpad.org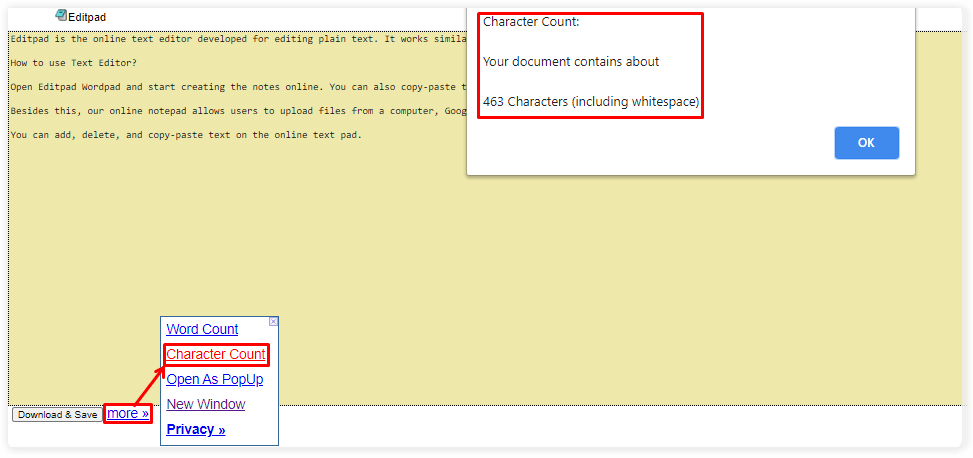 Editpad.org is the leading online notepad today. First things first, an online text editor is something you can use to write or edit the content on the go. So, if you're somewhere and you need to edit or rewrite a small chunk of your content, you can access these tools and do so.
Editpad is the first choice for writers to do just that because of its online nature and convenience. As soon as you visit the website, you get the chance to rewrite your content by uploading your existing file.
This way, you don't have to copy or paste the content. The best part? You can do it from your phone. Along with a rich text editor, grammar & plagiarism checkers make Editpad.org one of the best programs you can use today.
Primary Benefits
Edit content on the go
Import files or create a new text
Rich text editor makes formatting easy
Grammar and plagiarism checkers
In-built paraphrasing tool
Copyscape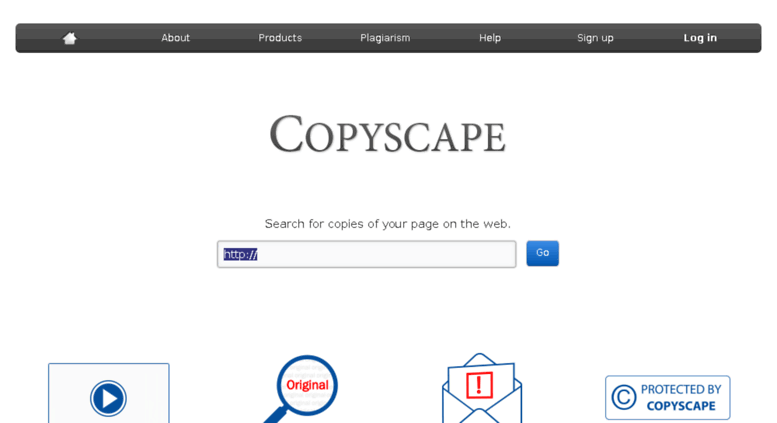 Copyscape is great at detecting content similarity and duplicity. The necessity of this tool derives from the requirement of avoiding plagiarism. Plagiarism or duplicity can be the downfall of any original content, even if it's unintentional or accidental.
Coming up with something new and original isn't always easy. That's why writers go to extensive lengths to avoid plagiarism. Copyscape is a program that can help you do that easily. The duplicate content detection on this program is excellent.
However, it only works for the posted content. So, to check plagiarism extensively, you would have to sign up for it.
Primary Benefits
Avoid plagiarism
Detect any duplicity
Thorough scans
BuzzSumo
BuzzSumo is one of the leading content marketing platforms. It helps spur content ideas and generate topics just by entering keywords. The primary usage of BuzzSumo in writers and bloggers today is to find unique topics.
While the content research and discovery features are free to some extent, it requires a premium plan to access the rest. Regardless, because of its prowess with content marketing tools, BuzzSumo is one of the best platforms and tools writers can use for engaging blog posts.
Primary Benefits
Content research
Keyword finder
Content monitoring (paid only)
Keyword Planner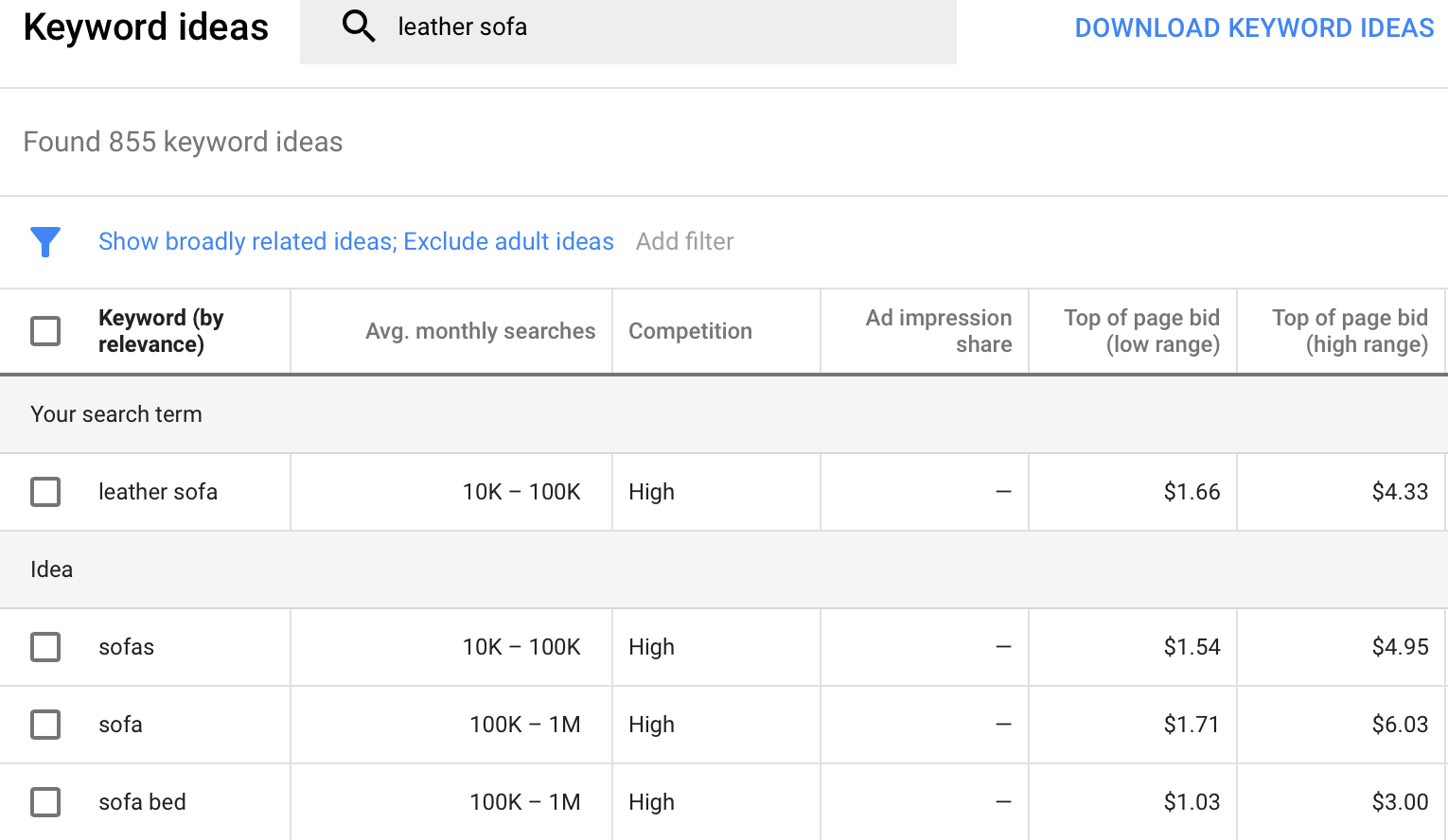 Keyword planner is an essential tool for bloggers today.As the name suggests, it helps you find keywords, generate ideas, and understand their usage. This Google platform is one of the critical and essential programs for writers and SEO experts.
The most important part is that it's mostly free and doesn't require a lot of effort to learn how to use it. This alone makes it an ideal companion for any writer today.
Primary Benefits
Find keywords
Plan keywords
Understand keywords and their usage
Total planning and scheduling, including various usage
Yoast
If your blog is on WordPress, then Yoast is a must-have companion tool for you. This program will not only assist you in writing uniqueblogs with the best keywords, but it will also grant you the ability to analyze your content in real-time.
The most amazing factor about this plugin for WordPress is that it helps you improve your website's general performance.So, besides creating good blogs, it will also assist you in optimizing your website, including page optimization, etc.
Primary Benefits
Ideal for content-centric websites and blogs
Help find the right keywords
Helps plan content
Real-time monitoring and analyses of content
Why Use Tools At All?
All these tools are a remarkable addition to any writer's arsenal.But, why are they necessary? The thing with content creation tools is that they make it easier for bloggers to create content. Writing a perfect blog post needs all the stars to align for writers.
That's why these tools are necessary, as they help writers convey their ideas, generate new concepts, and monitor their content for better performance. That's why, to understand the proper usage of these programs, one needs to understand their advantages as well.
So, here are four significant benefits of using these tools:
Ease
Every writer and blog poster needs something that makes their work easy for them. Since writing a good blog is a sum of various processes, these tools make it easier for them to execute such ideas.
With keyword planning, paraphrasing, and various other benefits, these tools make content writing more accessible than ever for bloggers today.
Management
From optimizing your website to managing your content creation. Programs such as Keyword Planner can help you understand just when to use them.
While tools such as paraphrasers.io and Editpad allow you to write or amend content on the go. Therefore, these tools prove highly efficient in managing and handling writing blogs.
Execution
Planning and understanding aside, properly executing content creation is a necessity. So, with the usage of these tools, writers can eliminate any doubt.
With the help of plagiarism checkers and paraphrasers, they can ensure that their content always stands out against their competition.
Maintenance
Maintaining content creation and existing content is a bare necessity for bloggers. Many of these tools, such as Yoast, BuzzSumo, Keyword Planner, and Editpad, can help you do just that.
Conclusion
These six tools are essential for any writer today. They can help you create content, execute more extraordinary strategies and keep your blog on high ranks in search engines. So, make sure you use them accordingly.
The following two tabs change content below.
Accomplished sales expert and a creative digital marketing strategist with a proven record of success in design and product development/lifecycle, from conception to end-user.
Latest posts by Bala Ayya (see all)