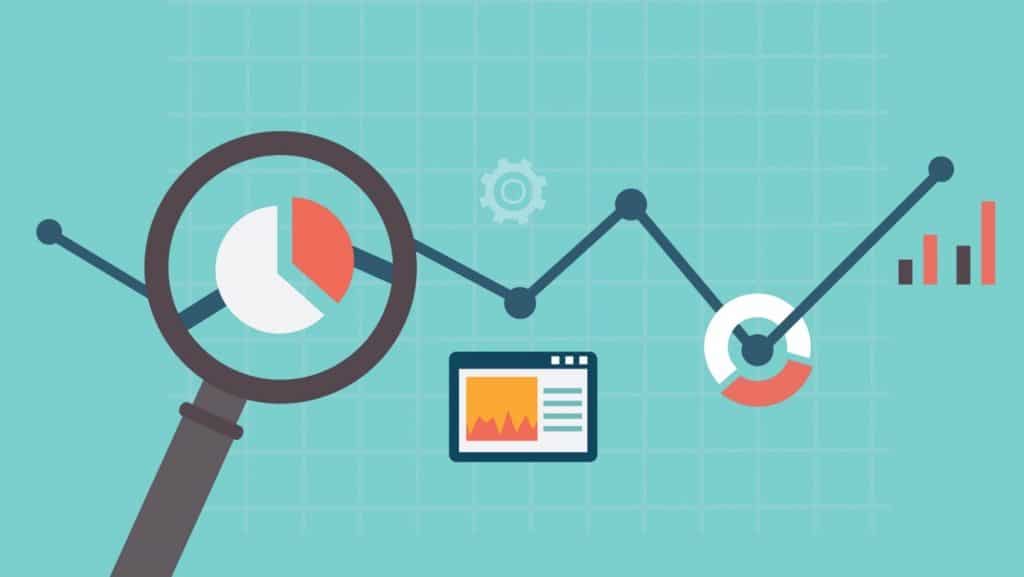 Videos will account for 80% of consumer internet within the next 4 years. With videos becoming such a huge part of digital marketing, businesses are scrambling to churn out amazing out-of-the-box video content to engage their target market and boost their SEO efforts. But is it really working?
Only 35% of businesses are using intermediate or advanced video marketing analytics to measure the performance of their videos. That means an astounding 65% of businesses are investing in videos without really understanding if it's providing them the results they want. 
To get the most out of your video marketing campaigns, it's essential to get to grips with video marketing analytics. Let's take a look at how we can exploit video marketing analytics to get the data we want.
Does Video Improve SEO?
Video marketing is compelling in its own right, but it can also give your SEO strategy an essential boost. Why? 
Firstly, Google loves seeing a variety of media on one page. Keyword-optimised text, relevant images, and relevant videos all help to indicate that a page has valuable, high-quality content for the end user. Provided that the video is marked up with appropriate meta-data, it could give your SEO a vital boost. 
Not only that, but a video can help you to drive traffic to your site. You can upload it to third-party sites like YouTube (which sees one billion hours of videos being viewed every single day), Vimeo and Wistia, and include calls to action and links to driving viewers back to your website for more information.
You can share videos on social media and drive traffic that way as well. Plus, you could encourage other sites to embed your videos along with a backlink to your website. The more traffic you receive from high-quality sites; the more SEO benefits you will see.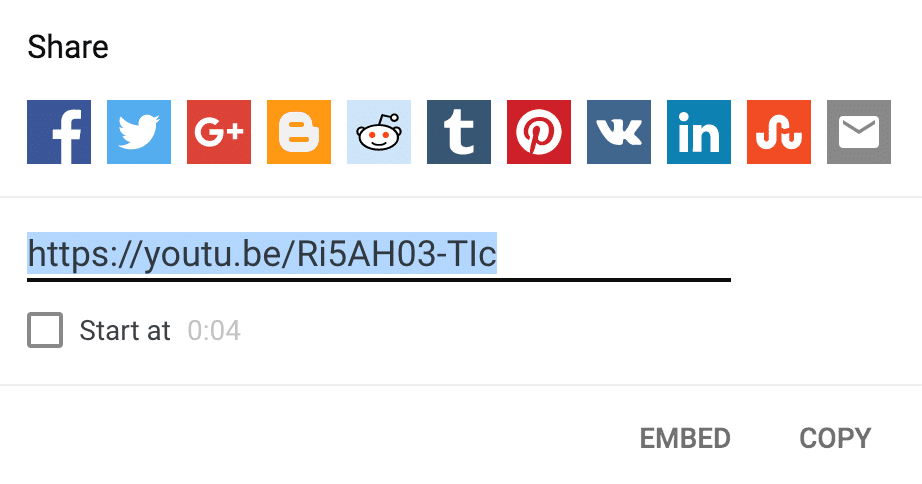 A video can, if done well, maintain your audience's attention far better than text. People have short attention spans and these days they expect businesses and brands to provide video content. A video can deliver information in a more immediate, engaging way, and if it keeps people on your website for longer and reduces bounce rates, that's only going to benefit your SEO. 
But, just like normal SEO, SEO video marketing isn't as simple as following some best practices and waiting for your site to hit the top search results. It requires constant analysis, testing, and improvement. You need to test different strategies to learn how your audience interacts with your unique videos, and understand how this feeds into your SEO success. 
What Should I Track?
Video marketing analytics can come from a range of sources. If you use third-party video hosting sites, you'll find plenty of data within the sites themselves that can help you to understand how your videos are performing. Social media platforms can also offer insights into how your native video is performing. Plus, you can incorporate video marketing analytics into your website analytics by using tags and event tracking.
The video metrics you track will depend on a great deal on your video strategy and goals. For example, if you're using YouTube to drive traffic back to your site, you'll be most interested in things like views and click-through rates to your website. If you're using videos to increase sales, you'll probably want to focus on drop-off rates to see if your videos are transmitting vital product information. 
If you're new to video marketing analytics, you should focus first on basic metrics. Let's take a look at 5 key video analytics metrics you should be tracking for SEO success.
#1. Views
There's little use in investing time and money in video marketing if you don't know whether your videos are even being watched. Perhaps your videos are not in an optimal position on a page, or maybe they're detracting from other vital information and not delivering the results you were expecting.
Views are one of the most basic and vital metrics to track in your video analytics.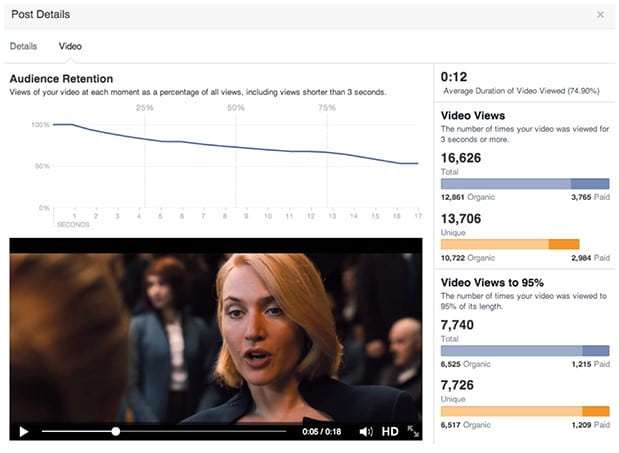 Conversion Scientist Brian Massey described how he increased software demos for a client by removing a video from a demo request page. Video analytics demonstrated that the video wasn't being watched by many visitors, which suggested that it may have simply been getting in the way of the other information on the page. He tested the hypothesis and found a 29% increase in demos after removing the video. 
If a video isn't working on a page, there's little use in keeping it there. Even if you've invested money in it, it's far better to cut your losses and remove it than to lose conversions by keeping it on the page. Perhaps it would be better used on social media, or simply uploaded to a third party site like YouTube to drive traffic to your website? The only way you'll know is by testing it and assessing the results with video marketing analytics.
#2. Drop-off Rates
Viewer drop-offs is a particularly important metric to track. If many viewers are pausing or clicking away from a video at a particular point, you risk them leaving without taking in key information; information which could encourage them to follow an action or turn them into conversions. There's little use in having exceptional view counts if viewers are only watching halfway. 

Viewers may stop watching a video for a whole host of reasons. Perhaps the video features a segment which isn't engaging. Maybe your introduction or logo sequence is too long. It could be that the information in the video doesn't reflect the video's title or description. Sometimes a video may simply be too long and isn't holding the audience's attention.
If you know the average time at which viewers leave, you can try to figure out what the problems with the video are. Once you have a hypothesis, you can continuously edit and test the video to minimise drop-off rates.
#3. Interaction
If someone watches your video right the way through to the end, you're onto a good thing, but for SEO purposes it's even better if your audience is interacting with your video, particularly if you're hosting it on third-party site. Are viewers clicking in-video links or links in the description which will drive them back to your site? After all, the more traffic a web page gets, the bigger an SEO boost it will get.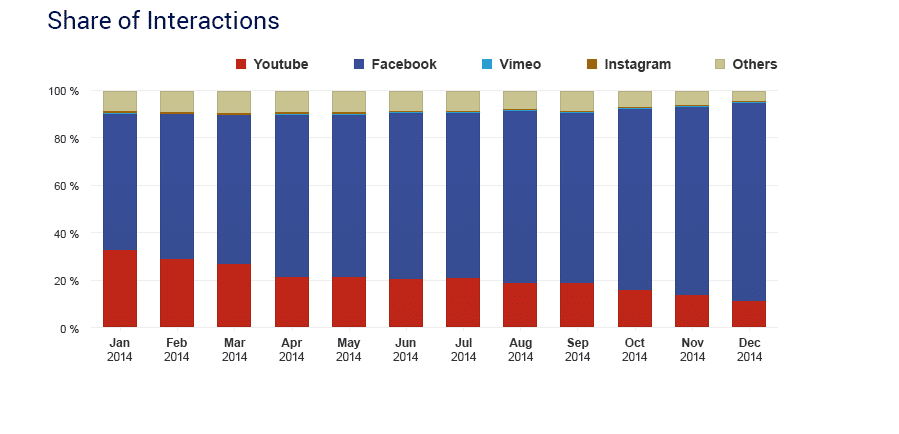 Are your viewers hitting the Thumbs Up button on YouTube or Like on Facebook? Are they leaving comments? Are they sharing the video on social media? All of these actions help to give your video more exposure which further boosts your SEO efforts.
If you see low interaction rates, perhaps you need to add more calls-to-action in the video itself or in your video description. If you use calls-to-action, maybe you need to tweak the wording so that your viewers feel more compelled to follow through with them. Tweak, test, analyze and repeat to optimise those interaction rates.
#4. Demographics

You probably have a demographic in mind when targeting consumers with video content, but the only way you'll know if your data is right is by checking your video marketing analytics. If you don't seem to be harnessing the right demographic, perhaps there's room for improvement in your videos.
Maybe you need to try different types of video, or you need to be distributing it in different ways. You could experiment with different social media platforms or video hosting platforms, for example. 
Exploring your video demographics could also help you tap into new markets. If your videos are received well by a demographic you're not targeting, perhaps you would see more conversion rates and more sales if you adjusted your marketing strategy to this demographic. Demographic data could help you to identify new opportunities that you may never have considered had you failed to monitor your video analytics.
#5. Traffic Source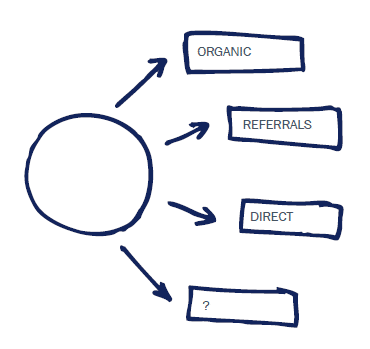 How are people finding your videos? Are they being referred from your own social media channels, or from social media profiles of consumers who have shared your video? Are they discovering you from similar videos on third-party hosting sites, or are they coming directly to your website via organic search results? Why does any of this matter, as long as they're watching your video?
Knowing how people find your video content helps you to know what distribution techniques are working and which aren't. If you're investing time and money on a social media platform that rarely drives traffic to your videos, it's a waste. Perhaps you need to adjust your tone of voice or strategy, or maybe the platform simply isn't where your target demographic is hanging out. With video marketing analysis you can test new strategies, assess the data, and boost traffic accordingly.
The following two tabs change content below.
Josh Sleigh
Josh is Creative Producer at
PureMotion
, an innovative video production company based in the UK. Always keen to drill down into the detail of what he's faced with, Josh is happiest when turning clients' visions into eye-catching, great-looking videos.
Latest posts by Josh Sleigh (see all)