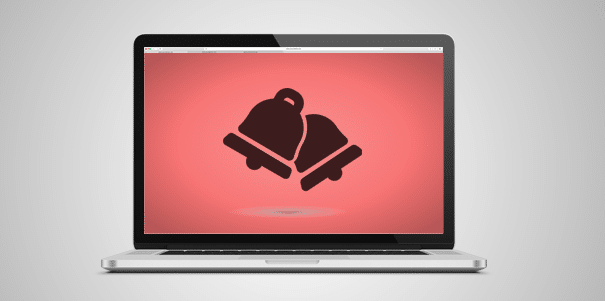 Web push notifications are gaining immense popularity because it is an effective way to communicate with your subscribers on several devices like smartphones, desktops, tablets, laptops, etc. This latest gig has helped small and large businesses to communicate with their target audience and grow traffic.
The irony is, only a few have realized the importance and potential of web push notifications. Here are 11 crucial ways to use these web push notifications intelligently. This push notification guide can be a boon to your business.
Let's see how.
#1. Get Traffic with Fewer Resources
An obvious challenge for most of the online businesses is to connect with new visitors and engage them. With the help of a push notification app, it is easy to get new visitors and connect with them. It's comparatively cheaper than other resources like emails, retargeting ads, etc. You do not have to create an app on your own.
#2. High Opt-in Rate
The rate of picking web push notifications is higher than emails. This simply means that a business has a huge list of push notifications as compared to an email list and they get quick responses. If push notifications are not being used on your website then you are missing out on a lot of potential business.
#3. Track User Activities
In this technology dominated world, your customers are using different devices and therefore it's easy to reach them. The trick is to track user activities across different devices and send them the most relevant push notifications. If they shop using a smartphone and check the news on a laptop then it's worth sending a push notification as per their activity on a particular device.
#4. Identify Customer Movements
Most of the businesses send relevant messages depending on the user behavior. If a user is active on a PC in the morning and a smartphone in the afternoon, then instead of sending a message to the PC in the afternoon, one should send it to the smartphone. This is how you will gain more responses over a period of time.
#5. Send Relevant Content
The key is to send relevant and contextually rich content to the user on the right device. Do not send them the same boring notifications again and again which they are bound to reject. Send the most relevant message based on the behavior of the customers across different devices.
#6. What's In It for Me?
Treat your users in a special way. You must send a notification to a user stating that why an offer is exclusively designed for him/her. If you have updated a new catalog then let your users know about it. But make sure to state what is so special for the users in the catalog which attracts them.
#7. An Eye-Catching Image and a Clear Call-to-Action
While sending a push notification, there should be a clear call to action with an interesting image. It should be compelling. The customer should know what to know as soon as he gets the notification and it should be accompanied by an eye-catching image to capture his attention.
#8. Improve Customer Engagement in Real Time
There are many aspects on which the success of a business depends. Most important is timing. Use push notifications in real time. It means your message will reach the customer within seconds once it is sent. For example, a customer adds a product to his wish list and if this product is on sale, then the business should notify the users using a push notification instead of an email.
#9. Personalize the Notifications and Offer Value to the Visitors
Those who visit your site may not be interested to buy anything at first. They may not join your email list as well. Create exclusive offers for such users and personalize them. Personalized content engages the user and you must offer something which the user must find valuable. Don't just send a push notification, but offer value to them.
#10. Create Urgency
Send push notifications which create urgency for the user to grab an offer. It must urge the user to take immediate action.
#11. Segregate Users and Communicate Effectively
Segregate your subscribers into different categories. The push notification app can help you with this. Businesses segregate the users depending on the browsing data like the categories of products they have browsed, things they have added to the cart or wishlist, etc. They make use of the location of the subscribers and customize the push message. Use push notifications interactively to communicate with the user in an effective manner.
This push notification guide is designed to help any business enhance revenue and get more customers. Using it is extremely simple as well. Simply download the app and get started with your push notification campaign. It's time to get rid of old marketing gigs. Streamline your marketing strategy and improve your business in all aspects.
The following two tabs change content below.
Nirmal Kant
Nirmal Kant is Google Analytics Certified SEO Analyst having nearly 7 years of core SEO experience with a proven record. He is an avid reader and writer, often blog on online SEO hacks. He has done MCA and possesses the strong technical trait, advertising & publishing network.
Latest posts by Nirmal Kant (see all)