According to Jeff Sauro of MeasuringU, the pioneer in quantifying the user experience, "Five users will find 85 percent of usability problems when testing continuously".
This observation made by him was based on a mathematical model using binomial probability called the Poisson Distribution. It shows that the importance of website usability testing for boosting conversions cannot be understated.
The next obvious question is — what is usability testing and why is it so important in determining the future of a website.
According to the author of 'Don't Make Me Think', Steve Krug, "Usability really just means making sure that something works well: that a person of average (or even below average) ability and experience can use the thing – whether it's a web site, remote control, or revolving door – for its intended purpose without getting hopelessly frustrated."
Top 11 Reasons why website usability testing is a must for boosting conversions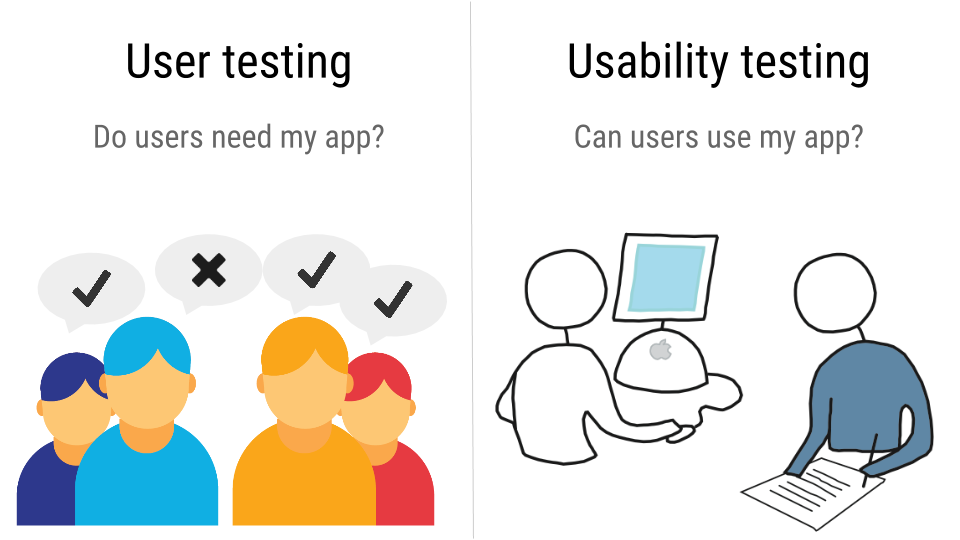 Sometimes designers don't place a lot of importance on the usability aspect while designing websites. If a user is unable to interact effectively with your website then that is certainly not good news for your business.
To get an in-depth analysis of what the users exactly want, website usability testing comes into the picture. Usability testing should ideally be done at various phases during the design process.
It usually takes place at the end of the product development process to identify any bugs in the product. According to the Maze's usability testing guide, it should be done more than once, and during the early stages.
Usability testing helps in figuring out how easy it is for the users to engage with your website. It is usually conducted by real-life users who will highlight the issues that people familiar with the website are not always aware of. Getting new users on board to test your website is a great way to understand how your site works and most importantly, how the users perceive it.
Usability testing gets to the bottom of the issues that users might face with your website. It is also a useful method to interact with the customers and get insights as to what works for them. Based on that, things can be rectified and made user-friendly.
In this post, we have put together the top 12 reasons why website usability testing is so important in boosting conversions.
1. Strengthens your brand's reputation
Website usability testing can help you determine if your website is easy to use.
If you are using cookies to track the users' behaviour on your website, you should put it upfront on your website. This will help people know you care about their privacy and are tracking their behaviour to offer them an enhanced experience. Users will appreciate the transparency, and it will also help in boosting the credibility of the brand.
2. Targets the right set of users
A very important factor to consider during the website usability testing process is — who is the target audience of a particular website and what are their goals.
Combining website usability along with the user feedback can resolve the issues and lead to better conversion rates.
Take for example, a case study of Uncommon Knowledge—a portal which trains therapists and psychologists tested two versions of the website—old and modern. They wanted to revamp the website for their product launch. To their surprise, the old design was more popular with the users and had a conversion rate which was 19.55% higher than the modern one. As they identified their target audience early, they were able to fix the issue.
3. Reduces bounce rate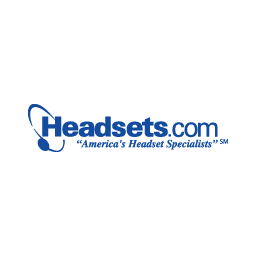 If your website experiences a high bounce rate and you are not sure why then conducting website usability testing is a good idea.
Headsets.com noticed a high bounce rate as per their Google Analytics reports. They performed a usability test to see how the users interact on the website. The issue they identified was related to the website's navigation. For example: the headsets were categorized according to their type but unfortunately, the users did not have adequate knowledge to navigate on the basis of type.
4. Helps to understand the needs of the users
The best part of a usability test is that it helps you understand what your users actually need and if they have any concerns in meeting their needs.
For instance, if your website requires your users to enter their email ids in the first field on the subscription page and their passwords in the second field, the users should be able to populate these fields accordingly. If these features do not function the way they are expected, they can be corrected during the usability testing process.
5. Encourages simple navigation
Usability testing also gives an insight into the navigation process.
You might want to consider the following questions when designing the navigation functionality of your website.
How easy is it for the users to find certain pages and how long does it take?
Are they able to easily comprehend the information that has been given?
Are there adequate links in the navigation bar for a particular search?
For example, if you plan to start a company in Delaware, you can visit Harvard Business Services to help you set it up. Before their navigation bar had up to 10 tabs. Harvard Business Services realised this wasn't working for their target users so they added a new tab 'How to Incorporate' and it greatly helped their visitors. The labels were renamed more specifically 'Form a Company Now' instead of 'Get Started Now'. These modfications led to an increase in the conversion rate by 15.68%.
6. Enables user efficiency and a seamless experience
To enable users to meet their objectives in minimum possible time, usability testing is important.
If the users are taking time to fill the fields in your form, you can figure out what steps you can take to make it easier for them. For instance, you can easily resolve this problem by providing an auto fill option.
Usability testing is totally user-centric. It takes into account the overall experience of the customers while they are using your product or services. To enable a friction-free experience, you will need to document the user journey as a flowchart/ storyboard comprising the steps a user might take while interacting with a website.
7. Optimizes content
Content optimization can be done by documenting the process a potential user will follow from the time they realise they have a problem till they make a purchase. This is known as the buyer's journey. Once you figure this out, you can come up with a content plan for the journey. For example, if the user sees a relevant social media post which links to a blog or perhaps he/ she is looking for something specific on Google. If one of your pages rank for that keyword, the user will be directed to your website.
8. Analyzes marketing campaigns
Usability testing can be used to figure out how easy or difficult it is for the users to access the landing page, comprehend the message on the page, fill a form, or navigate an order.
As the usability testing process involves real people, you will get direct feedback from the people who are engaging with your website. This will help you in understanding the mindset of your potential customers and is indeed the best way to test your marketing campaign.
9. Saves time and money
Usability testing can help identify bugs during the initial process, which saves a lot of development time. If you skip the usability testing, issues can be overlooked. Fixing issues later can be time-consuming and expensive.
Here are a few areas where usability testing can help:
Avoiding complex navigation
Creating features that users do not need or value
Writing poor product content
Failing to plan the entire user experience lifecycle
Having incorrect assumptions about user engagement
Ignoring proper testing in phases
10. Simplifies the checkout process
If you are an eCommerce business owner, your aim is to increase the basket sizes and lower the shopping cart abandonment rate.
According to several studies, the shopping cart abandonment rate globally was 77.73% in 2019.
The checkout process usually involves a number of steps but a usability test can be performed to check if these steps are easy to follow. If not, the designers can think of ways to simplify the process for the users.
11. Enhances overall customer experience
Website usability testing also ensures that the content on the website or app is up-to-date before it is presented to the user.
Through this process, you can also ascertain why the user skipped a few of the page elements. Minor errors, such as incorrect images, broken links which impact the functionality of the website can also be picked up during usability testing.
Conclusion
Usability testing is a useful as well as powerful technique to determine where your website stands as far as the above parameters are concerned.
The objective of usability testing is to find out the areas of friction and come up with the right solutions to enhance the overall user experience.
The following two tabs change content below.

Atreyee Chowdhury
Atreyee Chowdhury works full-time as an Instructional Designer and is passionate about writing. She has helped many small and medium-scale businesses achieve their content marketing goals with her carefully crafted and compelling content.

Latest posts by Atreyee Chowdhury (see all)