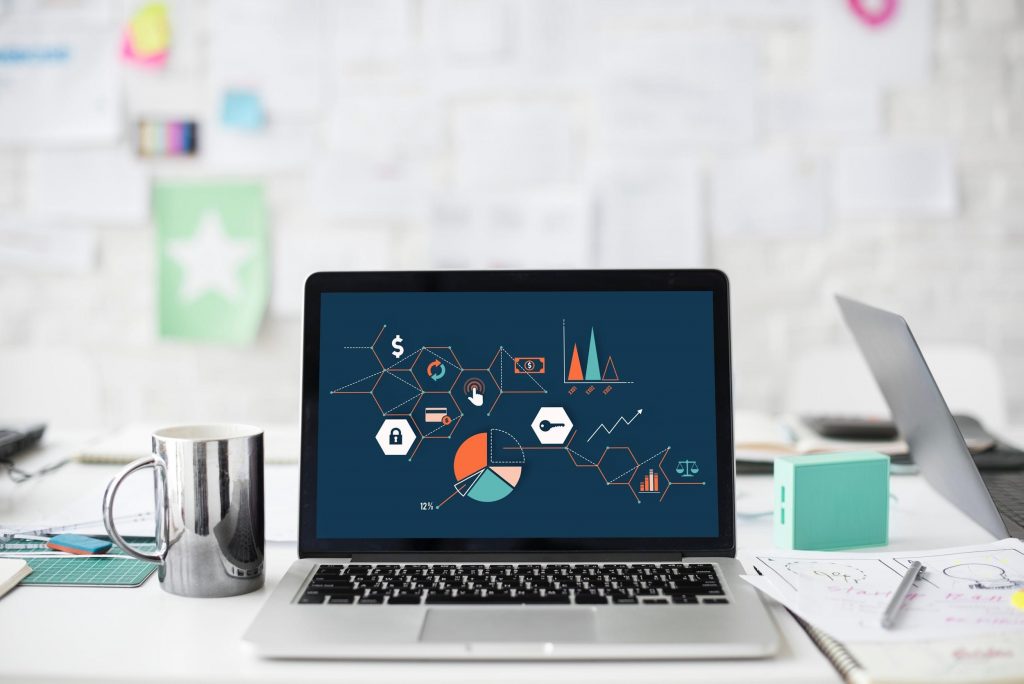 To provide its users with relevant search results, Google is constantly getting smarter. Look closer at its algorithm change history and you will see that its search algorithm gets changed 500-600 times a year.
While some of them almost go unnoticed, some algorithms come with massive shake-ups of the SEO landscape.
One of them is Google's RankBrain, a machine learning system, rolled out in 2015.
So, what is RankBrain and why should you care?
Let's find out!
Understanding SEO Rankings in the Pre-RankBrain Era
Google manages 2 billion search queries every day. Moreover, it has never seen 15% of these keywords. Even though it doesn't seem like a lot, it's 450 million new keywords for Google to process.
Now, in the pre-RankBrain era, Google didn't know what searchers were really looking for, so it guessed. They simply scanned a page, looking for the keywords relevant to a search query. Therefore, to rank high for your major keywords, you just needed to spam your content with them.
Today, these practices are known as keyword stuffing and they may get you penalized by Google.
How RankBrain Changed the Way Google Delivers Search Results
Today, Google tries to understand the context behind your site and determine whether it matches search intent.
This is where RankBrain steps in.
RankBrain is one of Google's most significant ranking factors. Simply put, it is an AI-powered system that helps Google understand search queries and provide users with relevant results. It uses machine learning, meaning it is constantly getting smarter. It can even change the algorithm on its own and test how these changes resonate with searchers. This way, it helps Google provide awesome results for the queries it has never seen before and tie them to existing searches.
RankBrain is not based on simple keyword matching. On the contrary, it searches for concepts and tries to detect the pages that cover these concepts. This makes it highly reliable. When it comes to predicting the best page for a search query, RankBrain outperforms Google's engineers.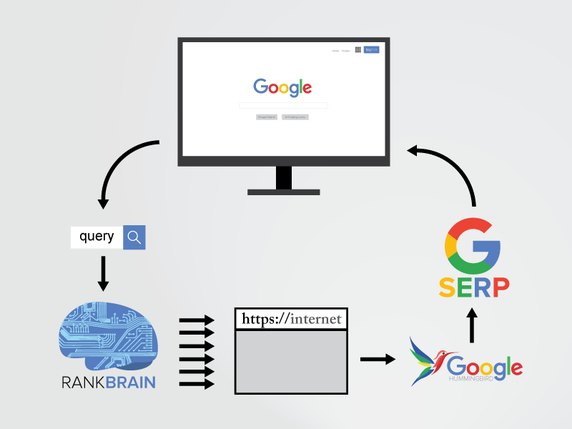 RankBrain Focuses on User Satisfaction
I've already mentioned above that RankBrain can alter the algorithm on its own and that it measures how well people adopt these changes. When a user googles a certain keyword, RankBrain probably turns these keywords into meaningful concepts and lists results relevant to them. Then, it observes how users interact with these pages.
When observing users' interactions with a page, RankBrain measures the metrics like dwell time, click-through rates, and bounce rates. In other words, it tracks KPIs that indicate user experience.
If Google notices that users click on your page and leave it immediately, then it may conclude that your content is not relevant to its users and rank you lower. On the other hand, if a user lands on a page and spends at least 5 minutes reading the content from beginning to end, this may send Google a clear message that your content rocks. As a result, Google will boost its rankings.
How to Optimize for RankBrain?
The examples given above are enough to understand why RankBrain is important for your SEO. In fact, it's among Google's three most significant ranking factors. So, let's see how to optimize your pages for it.
Understand Search Intent
Just because a phrase has tens of thousands of monthly searches doesn't mean it will work for you. For example, when they search for "best SEO tool," a customer doesn't want to see a bunch of brands claiming their SEO tool is the best. They want to see what different types of tools there are and compare them.
To optimize for the right keywords, you need to understand search intent.
Understanding the context behind keywords is also important for local SEO. In a recent post for Mondovo, Shae Bourdeaux emphasized that the biggest challenge of local SEO is not localization, but understanding what a user really wants to know. This is why choosing local SEO companies over international ones is a good idea. For example, if you're running a Sydney-based business, then working with an SEO agency from Sydney may help you understand local market demands and build your keyword planning strategy around them.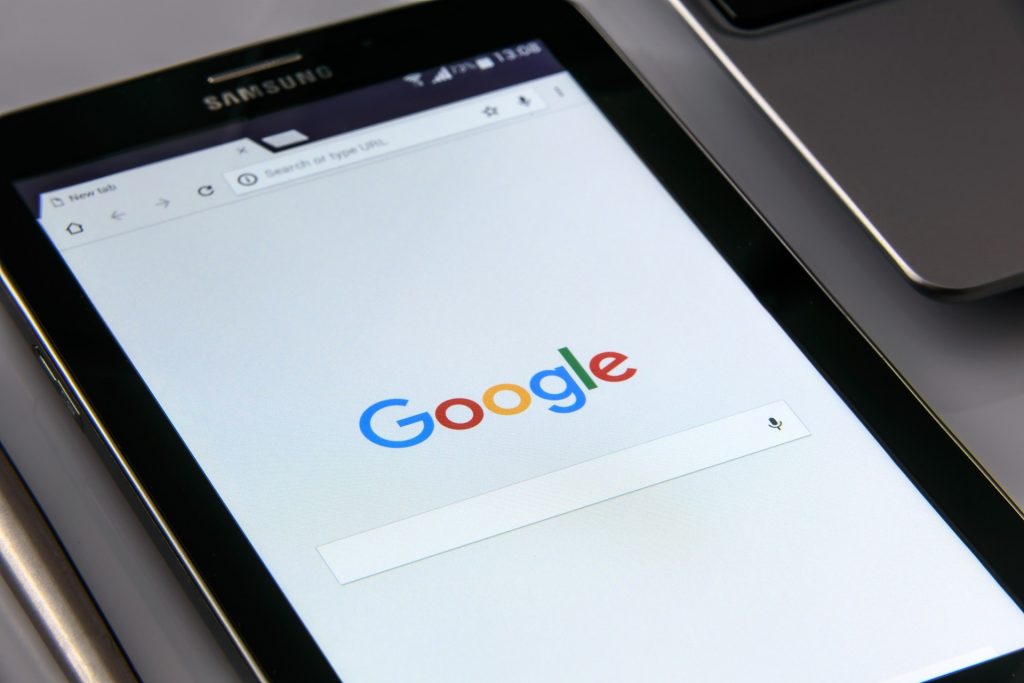 Optimize Title Tags
The organic CTR is a key element of RankBrain. Precisely because of that, you need to inspire people to click on your results to prove your value. And, as your title tag is the first thing a searcher see, you need to start by optimizing it.
Choose words that evoke emotions instead of writing generic titles.
Use power words, like case study, examples, tips, powerful, effective, etc.
Use numbers and statistics. Many authority figures in the digital marketing sphere like Neil Patel or Brian Dean use this tactic.
Create Insanely Good Content
Content remains the key SEO trend in 2019. However, not every post you publish carries the same value.
If you're still publishing 500-word articles, it's time to rethink your strategy. The Backlinko study has recently proven that 2000- word articles rank higher in the SERPs. And, the reason behind this is simple. A short article cannot fully answer the reader's query. Longer articles give you the opportunity to create a truly valuable source, the one that solves people's problems and engages them.
This leads us to the next point and that's the quality of content.
Writing a long article doesn't mean spamming it with fluff text. You need to focus on the key points related to the topic, elaborate on them, and back them up with relevant statistics.
You should also make your content user-friendly. Break up your posts into smaller, easy-to-follow chunks and separate them with informative headings. Choose legible fonts, leave lots of white space to keep them focused, and eliminate distractions like popups.
By creating posts that resonate with your target audience, you will get them to stay longer on your site and prove you're worth ranking higher.
Over to You
The idea behind RankBrain is simple- to provide users with highly relevant and authoritative results. And, if you want to be among them, you need to refine your SEO tactics. Build your keyword research strategy around search intent, create attention-grabbing title tags to increase your CTR, and produce valuable content to increase user experience. These are the three pillars of high rankings in the RankBrain era.
What SEO practices do you use to optimize for RankBrain?
The following two tabs change content below.
Victor T. Miller
Victor T. Miller, a Sydney-based business and marketing specialist who expands businesses over 5 years. I am a person who loves to inform people about the latest news in the industry also as sharing tips and advice based on my professional experience and knowledge.
Latest posts by Victor T. Miller (see all)