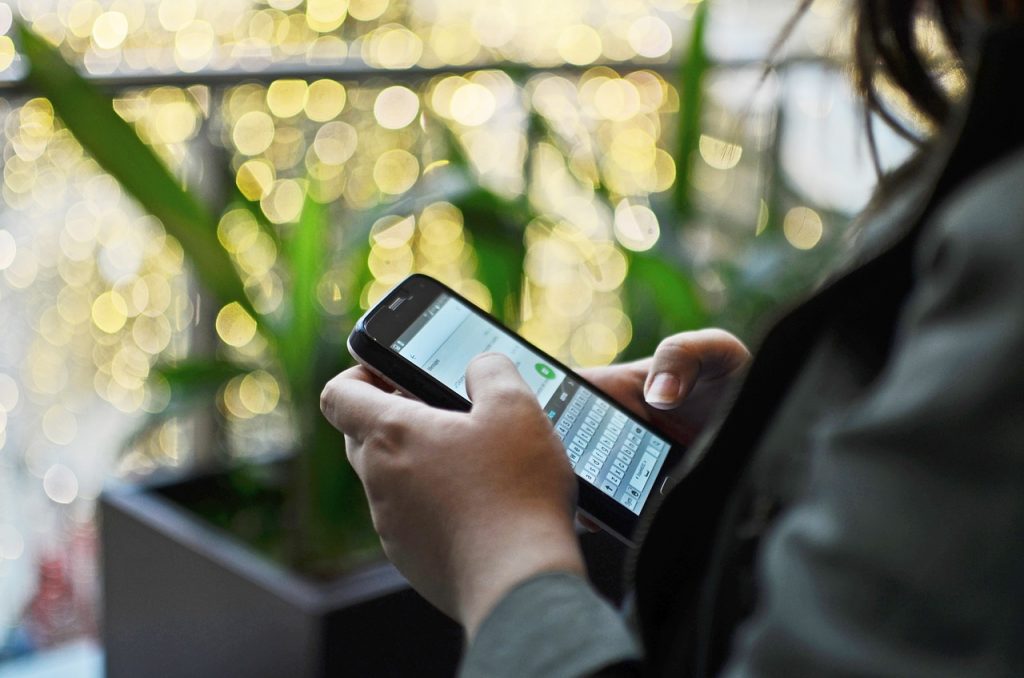 Are you running a small e-commerce business?
If you are, then I'm guessing that you're working with a freelancer, or you have employees that work remotely. 
After all, with today's technology, it's more than viable for marketing teams to operate without a physical office. You can use project management platforms to track your tasks, collaborate on website assets with cloud storage, and automate repetitive tasks to reduce human error, etc. You should also look into your communication strategies so it'll be easier to provide and receive updates from your team. And make sure you use a virtual office from a city like London as that way you can hide your personal postal address and also have a very impressive looking address too.
What these businesses can't live without, however, are communication solutions that bring the team together and help them accomplish goals as a unit.
If you still rely on emails as your primary communication channel, then your teams are bound to experience bottlenecks as especially when you start scaling your business. 
Apart from the fact that employee email accounts often get cluttered, there's also the issue that emails aren't "instant." All these make internal communication in your marketing team more time-consuming, less efficient, and overall unreliable. 
In this post, we'll explore the benefits of instant messaging or IM as an alternative to emails for business communications.
But first, let's take a closer look at the problem at hand.
What is Marketing and Sales Alignment?
Most of the problem with e-commerce marketing, as far as internal communication goes, boils down to the brand alignment of your sales and marketing teams.
Put simply, marketing and sales alignment describe the ability of both departments to have the same goals and expectations of each other.
Marketers, for example, may have a different definition of a highly-qualified lead from your sales team. As a result, they might prematurely deliver those leads to sales when, in reality, there's still much nurturing to be done.
This is an issue exacerbated with the lack of effective communication to keep everyone on the same page. But with IM, this will no longer be a problem.
Here's how:
Better Revenue Cycle Visualization
In the past, marketing and sales teams work together to develop a "sales funnel."
It worked by segmenting leads into four core stages that determine how close they are to a purchase decision, namely awareness, interest, consideration, and purchase. You then proceed to utilize content that introduces the brand, builds trust, and develops relationships with customers before the sales team goes for the pitch.
As effective as it was in creating user experiences tailored to the customer's needs, the sales funnel is already rendered obsolete in today's e-commerce marketing climate. This happened for two reasons: 
Consumers Nowadays Preemptively Do Research


Rather than wait for branded materials to reach them, customers, today would rather research a brand before they initiate the first interaction themselves.
Segments of the Sales Funnel are Divided
Despite working on one sales funnel, sales and marketing teams are expected to function individually for certain stages. The marketing team, for example, used to prioritize the awareness, interest, and consideration stages, whereas the sales team focused only on the purchase stage.

The revenue cycle addresses these issues by expanding the funnel into six stages and increasing the involvement of the marketing team from start to finish. These stages now involve awareness, interest, consideration, intent, evaluation, and purchase. 
As the name suggests, the revenue cycle also "feeds" monetized customers back into the system for further nurturing. This allows you to squeeze more value from previous customers as well as recapture the interest of lost leads.
IM improves the development of the revenue cycle through three key steps:
#1. Lead Scoring
To determine the sales-readiness of leads, both the marketing and sales teams need to work closely to develop a lead scoring system.
Put simply, leads should be scored based on the level of interest they've expressed toward your brand thus far. The sales team should be able to profile past customers to create a scorecard system that is capable of determining if a lead is ready to make a purchase decision.
If you run an e-commerce business with remote marketers, then an IM platform is a must.
You simply can't structure an elaborate lead scoring system if your marketing and sales teams communicate through emails alone — no matter how small these teams may be.
#2. Defining Lead Types
Apart from the lead scoring system, both teams should also discuss how specific lead generation metrics are defined.
A Marketing Qualified Lead or MQL, for example, is a lead that the marketing team thinks has a purchase intent. On the other hand, a Sales Accepted Lead or SAL is someone that the sales team recognizes as a profitable prospect.
Lastly, a Sales Qualified Lead or SQL is a customer that the sales team deems ready for a transaction.
If you want your marketing and sales teams to work effectively in identifying these lead types, they must have access to a constant communication channel for sharing knowledge and feedback.
#3. Service Level Agreements
Lastly, both marketing and sales teams should present a well-documented outline of how prospective customers qualify for each lead type. This will be used during the Service Level Agreements or SLA stage, which defines processes such as what happens during the SQL phase, how long it will take, and what must be done in case a sale wasn't made.
As much as possible, they should rely more on these written guidelines instead of asking questions back and forth when qualifying leads.
A couple of hours in a conference with an IM platform should be enough to help each team fully convey SLAs.
Content Alignment for B2C Leads
For B2C e-commerce, defining lead types for your revenue cycle enables you to align your content marketing with the customer journey.
Leads in the awareness stage, for example, would definitely appreciate interactions such as social media ads, curated blog posts, and landing pages. Leads in the consideration stage, on the other hand, could use resources like eBooks, free consultations, and free trials.
IM makes sure your marketing teams receive steady intel on what each lead type wants to see from sales.
After all, they should already have a deeper understanding of what your ideal customers are looking for from your brand. It's only a matter of staying in touch with your marketing department so they are equipped with the right assets during nurturing.
Building Your Revenue Cycle with the Right Tools
An IM tool like Brosix can help your teams visualize the revenue cycle with a host of collaboration features.
It is a desktop-based IM application that your marketing and sales teams can use to have a secure and seamless line of communication. (The tool also has a mobile application for Android and iPhone.) 
The chat room feature of Brosix has a wide range of functionalities for an intensive brainstorming session between your team members.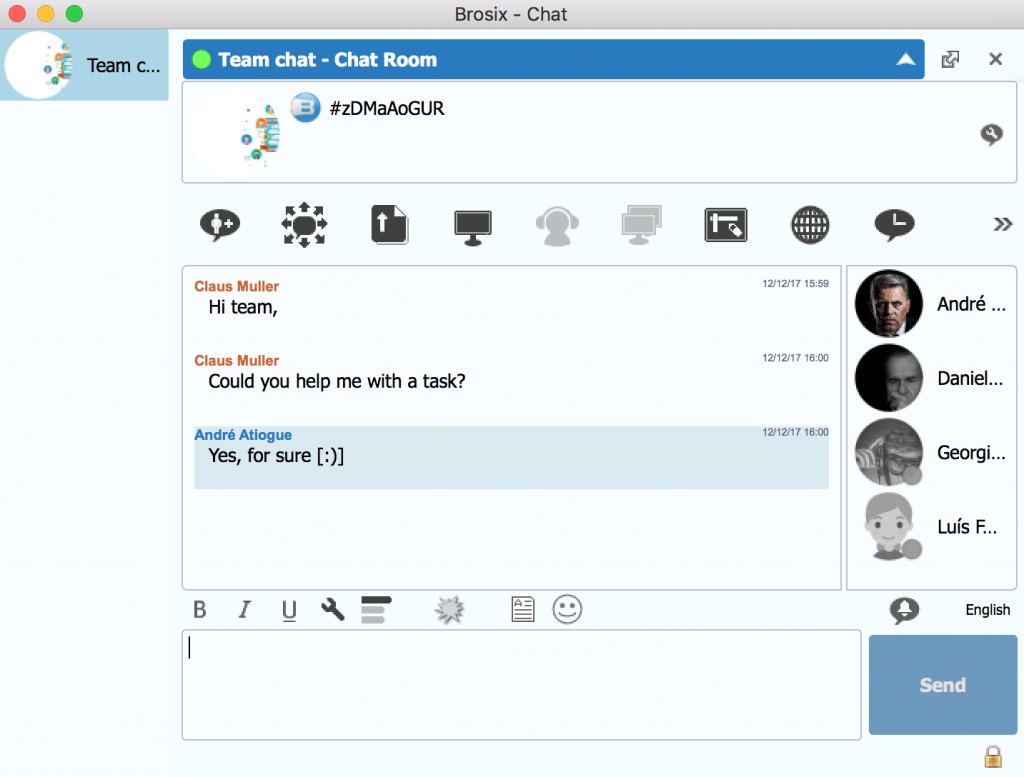 When it comes to structuring revenue cycles, perhaps the most important Brosix feature is the interactive whiteboard tool. This allows your marketing and sales teams to visualize ideas for each revenue cycle stage in real time as if they're in the same meeting room.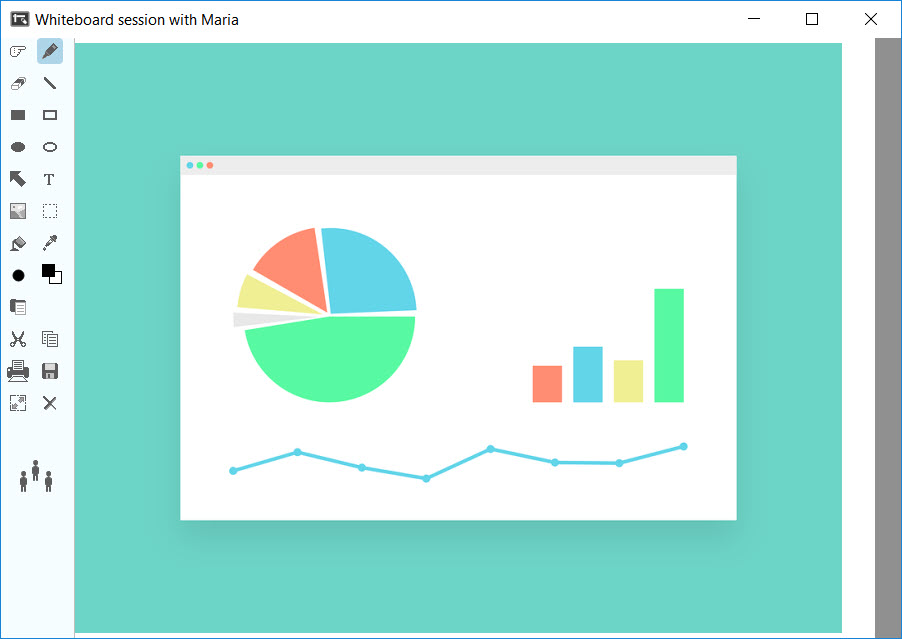 Here are several other notable Brosix features that e-commerce business owners need to know: 
Private Team Network.

The team network is only accessible to approved users, making the network more secure, focused, and less noisy.

Manage Contacts.

If you have a global business you can group your teams by towns, countries, or departments.

Chat History Archive.

The feature allows you to check the chat history of all of your team members.

P2P File Transfer.

When doing a P2P file transfer — sharing one device to another — Brosix adds strong encryption to all file transfers to ensure that your files remain safe and confidential.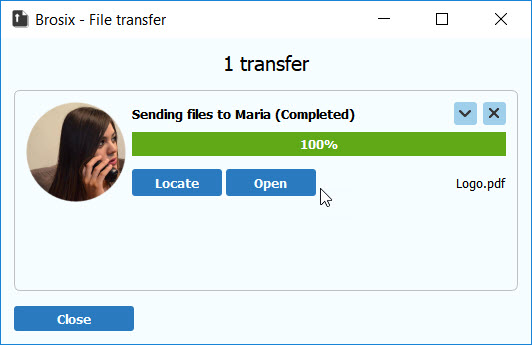 For documentation such as SLAs and sales scripts, nothing else does it better than G Suite — a collection of cloud-based productivity applications for businesses. 
Google Sheets, for example, is a flexible spreadsheet app that grants both marketing and sales team members real-time access to custom lead trackers. Sure, it's not exactly instant messaging, but it sure does get the job done.
Conclusion
We've barely touched the benefits of IM for e-commerce businesses. But with the tips above, you should be able to let IM impact your productivity at a fundamental level — causing your business to reach greater heights. When your marketing and sales teams mesh together seamlessly, you stand to gain the full benefits of your campaigns.
If you have questions or suggestions regarding the tips shared above, feel free to leave a comment below. Cheers!
The following two tabs change content below.
Jimmy R
Jimmy Rodela is a Writer and a Content Marketing Consultant. He is a contributor to reputable websites with millions of monthly traffic like Yahoo.com, Business.com,
SEMRush
, and SearchEnginePeople. He is the Founder of the
Guild of Bloggers