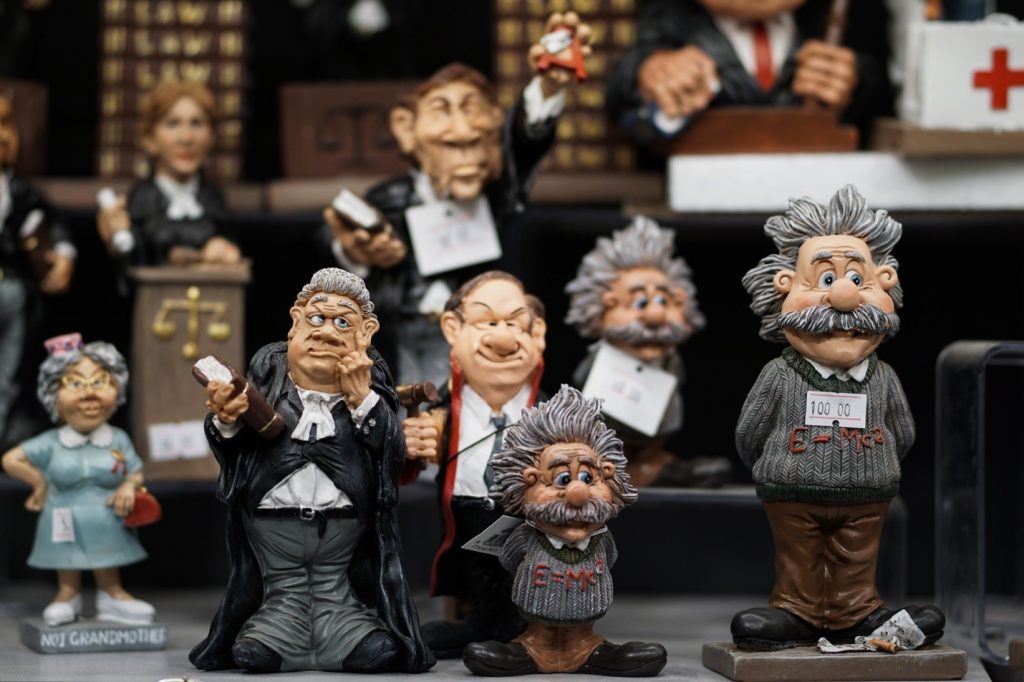 So Trivago ads annoy you. You are not alone. Yet, you do remember Trivago because of them. The video strategy may not offer the most creative type of video making tips and tricks you are looking for but Trivago has been consistent about it. Why? 
Trivago – the noted search engine for hotels – was acquired by American company Expedia back in 2012. Originally from Germany, Trivago has been in news ever since the hashtag #trivagoguy became trending. The video ads have been localized as per demographics with the launch of regional versions of the same in various countries.  
And barring a few exceptions, most of these ads are as cringe-worthy as the first ever Trivago video. Yet, Trivago is still the easiest name that comes to mind when you think of hotels, isn't it? Weird enough? This means they are winning. But how?
The American 'Trivago Guy'
Expedia ran a video introducing Trivago as the one-stop search engine for hotels in the US featuring the then lesser known actor Tim Williams. The video ad showed several features of the application with benefits highlighting the ease of use. The reason why the company did not take a noted actor was that they wanted to make Trivago look like an easy-to-use app to all kinds of users.  
They chose Tim – unshaven, without the belt, wearing a crumpled looking shirt and jeans, not much make-up either. Since the video was everywhere – television, YouTube, targeted online ads – it immediately provoked a sense of annoyance. There was a major section of users who slammed Trivago for being so 'in-your-face' about its features and not bothering to make the presenter look nice.  
Yet, Trivago stuck to it triggering a nation-wide opinion piece about present-ability and so forth. Soon the hashtag #trivagoguy was trending on Twitter while Tim became a celebrity who was invited on talk shows, Radio shows about the ad along with getting exclusive features on leading media websites.  
The initial negative publicity actually worked really well for Trivago since it became the talking point around the country making people curious about what it offered. 
The Indian & German Versions
In 2016, Trivago launched similar ads in various countries including India and Germany without changing the format of the ad. In India, the ad was possibly the most cringe-worthy since the model acting in it did not look like a model at all. He happened to be Trivago's country development head Abhinav Kumar who lives in Dusseldorf Germany.  
The history was repeated as Trivago continued its winning streak making everyone curious about the 'Trivago guy'. Experts are of the opinion that Trivago doesn't hire famous people but that common people become famous because of these ads. For its German version, Trivago hired French actor Mehdi Nebbou (albeit a well-known face indeed) in 2016. These ads may not have the classical ways 
The Trivago Girl
Trivago now has a streak of unknown female faces who are gradually shooting to fame because of their ads. In the UK, its face is Australian actress Gabrielle Miller whose Trivago ad has gone viral; in Germany, it has been represented by model Anna Puck while in Japan, it's being modeled by singer and songwriter Natalie Emmons.  
The company has managed to trigger a similar sense of curiosity through this streak of videos once again. 
Why is this Video Strategy Winning?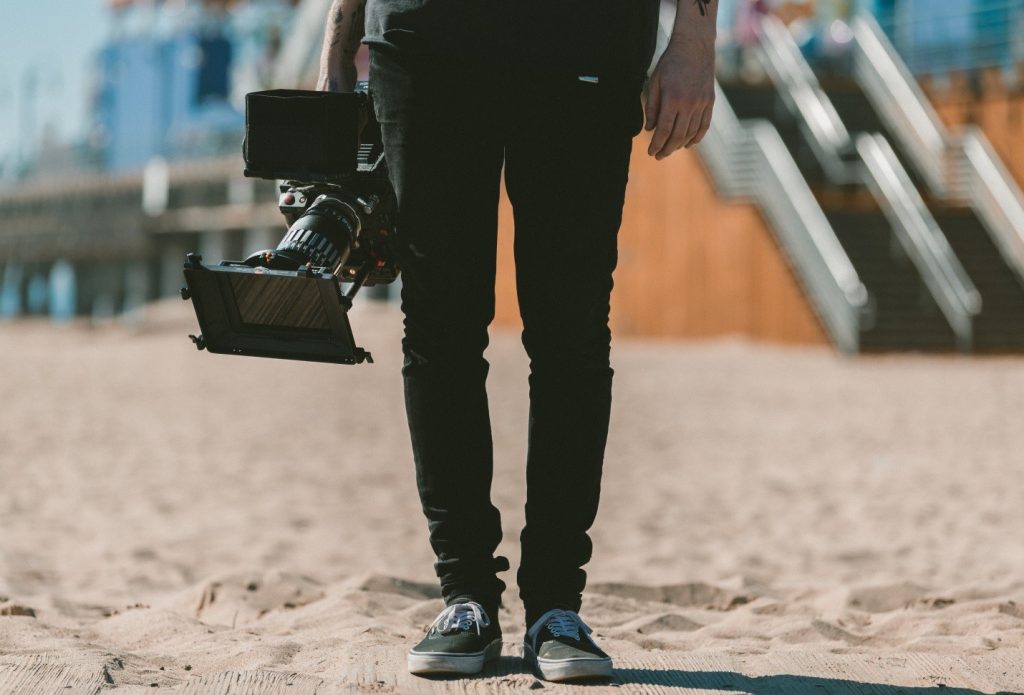 #1. Manages to Generate Curiosity
When Expedia decided to launch the ad with a relatively lesser known face in America back in 2012, all it attempted was to stay focused on the branding. The company didn't consider celebrity endorsement as good for the brand. Instead took a risk and decided to play on the app's features instead of a model/actor.  
Keeping the model unkempt was to bring in the relatability factor – the model had to look like an average user looking for hotels. This generated enough curiosity about the brand and the video garnered attention to the brand despite the video production is so cringe-worthy.

The brand repeated the same strategy over the years as it expanded reach in other countries, localizing ads as per the same format and created curiosity with each launch. One of the important video making tips is to generate curiosity from the video ad series. 
#2. Stays True to the Bottomline
Pay attention to the fact that Trivago's message is never lost in the din of so much content. Right from the moment one when the actor asks – Looking for a hotel? – the video comes straight to the point about hotel search. Even if viewers do get annoyed by the overall ad, they cannot help but remember Trivago when it comes to searching for hotels.  
Despite that you may have watched this ad once or skipped it half-way, you are tempted to try it out whenever you need to book a hotel. The entire video focuses on how easy it is search hotels as per your preferences along with the large database that the application offers for users.  
This video ad production by the company is also a good example of product demonstration – one of the top video content types that work with people.   
#3. Keeps the Focus on Recall Value
Remember how these ads close? There's no promise or aspiration or the usual advertising formula that you see. There are just two easy-to-remember words– Hotels? Trivago. The brand clearly wanted to equate hotels as a concept with Trivago for obvious reasons. Trivago completely played with its USP – we are a search engine for hotels. 
This is a tall claim considering that you are so naturally inclined to Google hotels instead of searching on Trivago. Yet, the effect of this kind of recall value is that when users are fed up of searching hotels on Google or overwhelmed with either paid links or display ads or didn't find they were looking for, they will be automatically tempted to try Trivago. 
This is a great technique of video production company when the company name or brand is spelled out in bold large fonts on a screen along with the search keyword – hotels. 
#4. Stubborn Consistency
One of the biggest takeaways from Trivago's video production strategy is the unrelenting faith they have in their brand. As a result, they have been consistent about putting up similar looking ads with a tad bit of localization. They know their users very well. People around the world are searching for good hotels because traveling, in general, has increased among millennials.
A Forbes report states that millennials are looking for good local experiences and hotel booking comes very naturally to them. Trivago believes that millennials are the same – no matter which part of the world they live in. This belief is seen in their video strategy which they have kept almost the same since 2012.
One of the major principles of video advertising is the frequency and consistency of delivering the same message. This creates not only faith but also a strong recall value so much that people may not enjoy the video but will remember the message. Consistency should be one of the top video filming tips of all time, thanks to Trivago. 
#5. Spending on Promotion Instead of Celebrities
Celebrity endorsement always comes with a price. The video production becomes expensive overall that sometimes affects the budget allotted for the promotion of the video ad. The reason why you are able to recall Trivago is the simplicity of the messaging followed by constant promotion.  
If you feel like you have seen the Trivago ad almost everywhere, the company has succeeded in placing the ads correctly. 
If brands show immense faith in their product or messaging, it automatically shows in their videos and they are easily able to avoid classical mistakes in video production. One of the best things about a confident and consistent video strategy is how much a company is able to save on the cost of producing and using the budget towards smart promotion and publicity of the same ad.  
This in turn also ensures a great ROI along with a great recall value.
The following two tabs change content below.
Rinku Chaudhary
Rinku Choudhary is a digital marketing enthusiast and an avid YouTube viewer. He currently heads the Digital Marketing department of
Sinema Films
- a video and ad production agency based in New York City. He has 10+ years of experience in social media and digital marketing.
Latest posts by Rinku Chaudhary (see all)