If you want exposure to new ideas, modes of thinking, and a compounded aggregate of diverse knowledge, then reading is important. And it's going to help you in business, be it by a mixture of accounts on other corporate successes or failures and lessons on lean startups, or a 2,500-year-old military tome that works just as well in boardrooms as war.
Warren Buffett — arguably the most skilled investor of our time — said reading 500 pages a day was the key to success, because "that's how knowledge works. It builds up, like compound interest."  Which is likely why so many important businessmen and women make reading a daily part of their lives. It's why Bill Gates reads 50 books every year (roughly one a week) and Mark Zuckerberg kicked off 2015 with the goal of reading one every other week.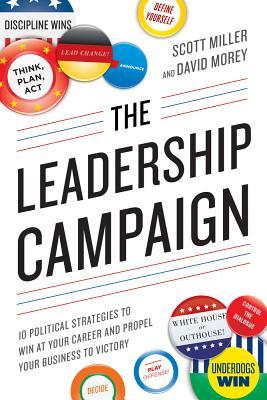 1. 
The Leadership Campaign
by Scott Miller
This book is a playbook for winning in the reality of today's competitive global business environment. Each of the 10 steps it offers was learned on the most intensely competitive global battlefields.
Our Rating: 4.6/5
---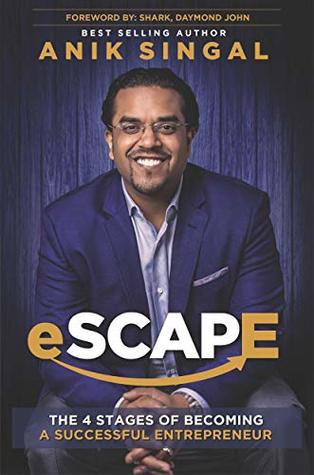 2.
eSCAPE: The 4 Stages of Becoming A Successful Entrepreneur
by Anik Singal
Pure Entrepreneur Development. This book gives you the step by step formula and skills set required to become a successful Entrepreneur. Anik Singal explained his own journey and problems and tell his reader how he overcomes it.
Our Rating: 4.56/5
---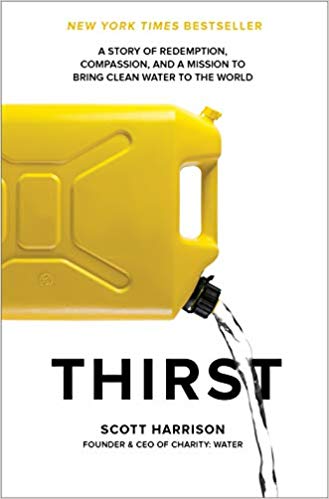 3. Thirst: A Story of Redemption, Compassion, and a Mission to Bring Clean Water to the World
by Scott Harrison
In Thirst, Harrison recounts the twists and turns that built charity: water into one of the most trusted and admired nonprofits in the world. Renowned for its 100% donation model, bold storytelling, imaginative branding, and radical commitment to transparency.
Our Rating: 4.55/5
---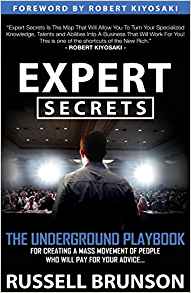 4. Expert Secrets: The Underground Playbook for Creating a Mass Movement of People Who Will Pay for Your Advice
by Russell Brunson
This book is PACKED with valuable and actionable insights! Easy to read too. His discussion of how to craft a pitch is priceless. Understanding that people don't make decisions firstly intellectually, and how to give them a reason to want to investigate your product is great.
Our Rating: 4.49/5
---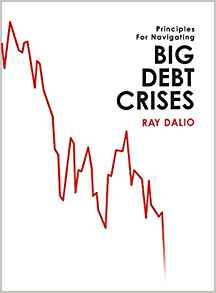 5. 
Big Debt Crises
by Ray Dalio 
For the 10th anniversary of the 2008 financial crisis, one of the world's most successful investors, Ray Dalio, shares his unique template for how debt crises work and principles for dealing with them well. This template allowed his firm, Bridgewater Associates, to anticipate events and navigate them well while others struggled badly.
Our Rating: 4.47/5
---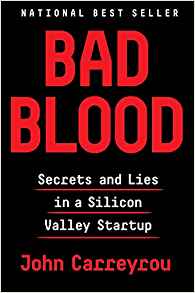 6. Bad Blood: Secrets and Lies in a Silicon Valley Startup
by John Carreyrou
The full inside story of the breathtaking rise and shocking collapse of Theranos, the multibillion-dollar biotech startup, by the prize-winning journalist who first broke the story and pursued it to the end, despite pressure from its charismatic CEO and threats by her lawyers.
Our Rating: 4.46/5
---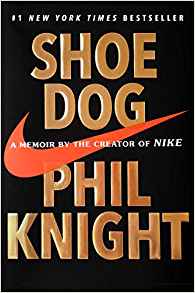 7. Shoe Dog: A Memoir by the Creator of Nike
by Phil Knight
In this candid and riveting memoir, for the first time ever, Nike founder and CEO Phil Knight shares the inside story of the company's early days as an intrepid start-up and its evolution into one of the world's most iconic, game-changing, and profitable brands.
Our Rating: 4.45/5
---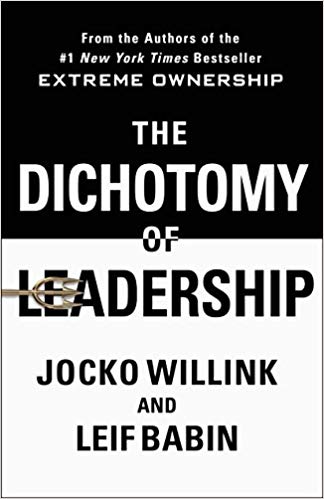 8. The Dichotomy of Leadership: Balancing the Challenges of Extreme Ownership to Lead and Win
by Jocko Willink
The Dichotomy of Leadership, Jocko and Leif dive even deeper into the uncharted and complex waters of a concept first introduced in Extreme Ownership: finding a balance between the opposing forces that pull every leader in different directions. Here, Willink and Babin get granular into the nuances that every successful leader must navigate.
Our Rating: 4.40/5
---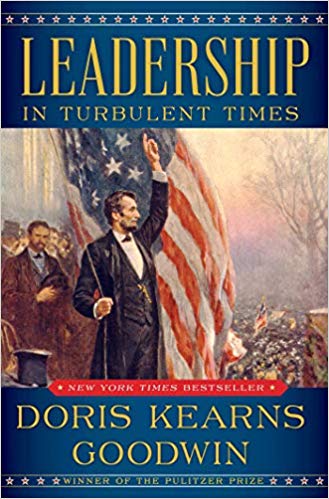 9. Leadership: In Turbulent Times
by Doris Kearns Goodwin
In Leadership, Goodwin draws upon the four presidents she has studied most closely—Abraham Lincoln, Theodore Roosevelt, Franklin D. Roosevelt, and Lyndon B. Johnson (in civil rights)—to show how they recognized leadership qualities within themselves and were recognized as leaders by others. By looking back to their first entries into public life, we encounter them at a time when their paths were filled with confusion, fear, and hope.
Our Rating: 4.40/5
---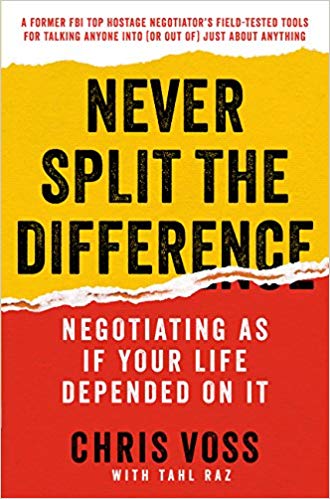 10. 
Never Split the Difference
by Chris Voss 
A former international hostage negotiator for the FBI offers a new, field-tested approach to high-stakes negotiations—whether in the boardroom or at home.
Our Rating: 4.39/5
---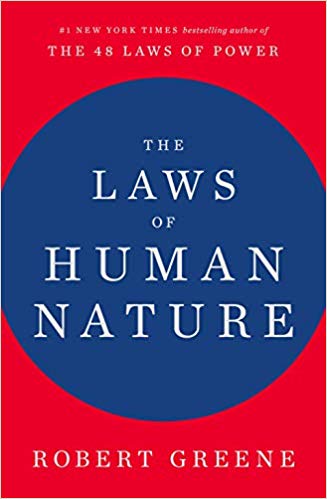 11. 
The Laws of Human Nature
by Robert Greene
Robert Greene is a master guide for millions of readers, distilling ancient wisdom and philosophy into essential texts for seekers of power, understanding and mastery. Now he turns to the most important subject of all – understanding people's drives and motivations, even when they are unconscious of them themselves.
Our Rating: 4.39/5
---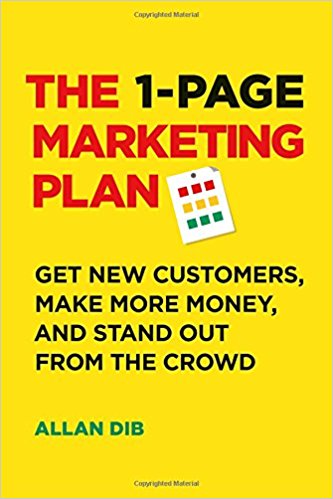 12. 
The 1-Page Marketing Plan
by Allan Dib
To build a successful business, you need to stop doing random acts of marketing and start following a reliable plan for rapid business growth.
In The 1-Page Marketing Plan, serial entrepreneur and rebellious marketer Allan Dib reveals a marketing implementation breakthrough that makes creating a marketing plan simple and fast. It's literally a single page, divided up into nine squares. With it, you'll be able to map out your own sophisticated marketing plan and go from zero to marketing hero.
Our Rating: 4.38/5
---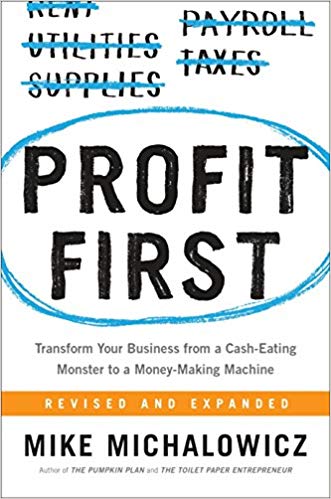 13. 
Profit First
by Mike Michalowicz
You are about to discover the profoundly simple yet shockingly effective accounting plug-in that will transform your business from a cash eating monster into a money making a machine. In Profit First, Mike Michalowicz explains why the GAAP accounting method is contrary to human nature, trapping entrepreneurs in the panic-driven cycle of operating check-to-check and reveals why this new method is the easiest and smartest way to ensure your business becomes wildly (and permanently) profitable from your very next deposit forward.
Our Rating: 4.36/5
---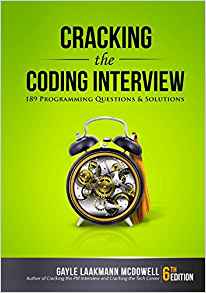 14. 
Cracking the Coding Interview
by Gayle Laakmann McDowell
Gayle Laakmann McDowell, the founder / CEO of CareerCup gives you the interview preparation you need to get the top software developer jobs. This is a deeply technical book and focuses on the software engineering skills to crack their interview. If you are in a business where you hire software engineers, then this is a must-read book to understand the type of software candidates that you would need to grow your business.
Our Rating: 4.34/5
---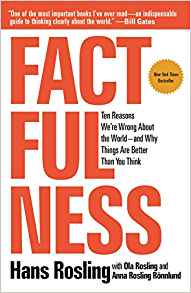 15. 
Factfulness
by Hans Rosling
Factfulness is an urgent and essential book that will change the way you see the world and empower you to respond to the crises and opportunities of the future. Professor of International Health and global TED phenomenon Hans Rosling, together with his two long-time collaborators, Anna and Ola, reveal the ten instincts that distort our perspective—from our tendency to divide the world into two camps to the way we consume media (where fear rules) to how we perceive progress (believing that most things are getting worse).
Our Rating: 4.34/5
---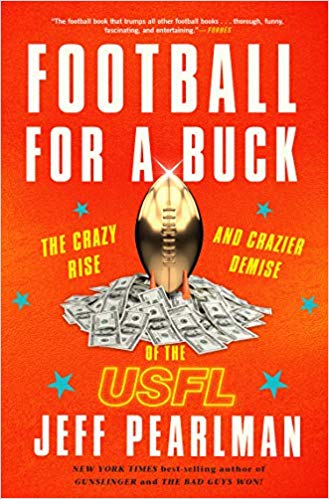 16. 
Football for a Buck
by Jeff Pearlman
In Football for a Buck, the dogged reporter and biographer Jeff Pearlman draws on more than four hundred interviews to unearth all the salty, untold stories of one of the craziest sports entities to have ever captivated America. From 1980s drug excess to airplane brawls and player-coach punch outs, to backroom business deals, to some of the most enthralling and revolutionary football ever seen, Pearlman transports readers back in time to this crazy, boozy, audacious, unforgettable era of the game. He shows how fortunes were made and lost on the backs of professional athletes.
Our Rating: 4.34/5
---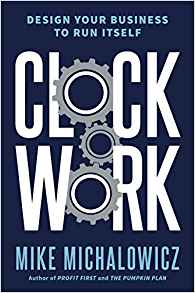 17. Clock Work
by Mike Michalowicz
Do you worry that your business will collapse without your constant presence? Are you sacrificing your family, friendships, and freedom to keep your business alive?
What if instead, your business could run itself, freeing you to do what you love when you want, while it continues to grow and turn a profit? Mike Michalowicz, offers a straightforward step-by-step path out of this dilemma. In Clockwork, he draws on more than six years of research and real-life examples to explain his simple approach to making your business ultra-efficient.
Our Rating: 4.32/5
---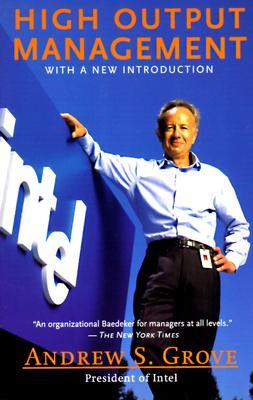 18. 
High Output Management
by Andrew S. Grove
The essential skill of creating and maintaining new businesses—the art of the entrepreneur—can be summed up in a single word: managing. In High Output Management, Andrew S. Grove, former chairman and CEO (and employee number three) of Intel, shares his perspective on how to build and run a company.
Our Rating: 4.31/5
---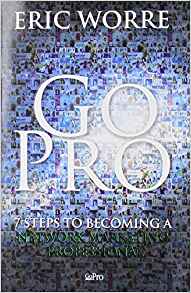 19. 
Go Pro: 7 Steps to Becoming a Network Marketing Professional
by Eric Worre
Over twenty years ago at a company convention, Eric Worre had an aha moment that changed his life forever. At that event he made the decision to Go Pro and become a Network Marketing expert. Since that time, he has focused on developing the skills to do just that. In doing so, Eric has touched and been touched by hundreds of thousands of people around the world. Now he shares his wisdom in a guide that will ignite your passion for this profession and help you make the decision to Go Pro and create the life of your dreams.
Our Rating: 4.30/5
---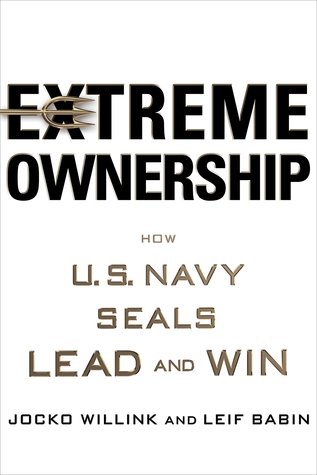 20. Extreme Ownership
by Jocko Willink
Sent to the most violent battlefield in Iraq, Jocko Willink and Leif Babin's SEAL task unit faced a seemingly impossible mission: help U.S. forces secure Ramadi, a city deemed "all but lost." In gripping firsthand accounts of heroism, tragic loss, and hard-won victories in SEAL Team Three's Task Unit Bruiser, they learned that leadership—at every level—is the most important factor in whether a team succeeds or fails.
A compelling narrative with powerful instruction and direct application, Extreme Ownership revolutionizes business management and challenges leaders everywhere to fulfill their ultimate purpose: lead and win.
Our Rating: 4.29/5
---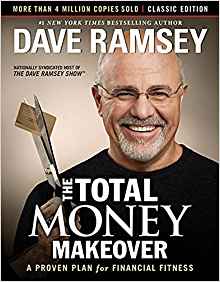 21. 
The Total Money Makeover
by Dave Ramsey
The success stories speak for themselves in this book from money maestro Dave Ramsey. Instead of promising the normal dose of quick fixes, Ramsey offers a bold, no-nonsense approach to money matters, providing not only the how-to but also a grounded and uplifting hope for getting out of debt and achieving total financial health.
Our Rating: 4.29/5
---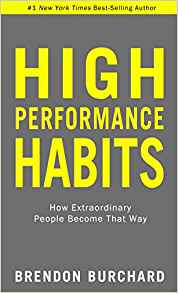 22. High Performance Habits: How Extraordinary People Become That Way
by Brendon Burchard
After extensive original research and a decade as the world's highest-paid performance coach, Brendon Burchard finally reveals the most effective habits for reaching long-term success. Based on one of the largest surveys ever conducted on high performers, it turns out that just six habits move the needle the most in helping you succeed. Adopt these six habits, and you win. Neglect them, and life is a never-ending struggle.
Our Rating: 4.27/5
---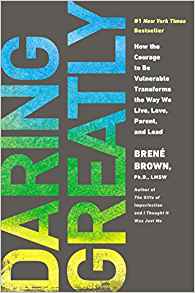 23. 
Daring Greatly
by Brené Brown
Researcher and thought leader Dr. Brené Brown offers a powerful new vision that encourages us to dare greatly: to embrace vulnerability and imperfection, to live wholeheartedly, and to courageously engage in our lives.
Our Rating: 4.26/5
---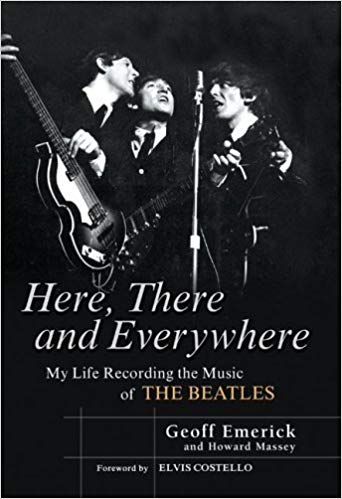 24. 
Here, There & Everywhere
by Geoff Emerick
In Here, There and Everywhere, Geoff Emerick reveals the creative process of the band in the studio and describes how he achieved the sounds on their most famous songs. Emerick also brings to light the personal dynamics of the band, from the relentless (and increasingly mean-spirited) competition between Lennon and McCartney to the infighting and frustration that eventually brought a bitter end to the greatest rock band the world has ever known, Beatles.
Our Rating: 4.25/5
---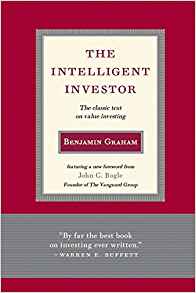 25. 
The Intelligent Investor
by Benjamin Graham
The greatest investment advisor of the twentieth century, Benjamin Graham taught and inspired people worldwide. Graham's philosophy of "value investing" — which shields investors from substantial error and teaches them to develop long-term strategies — has made The Intelligent Investor the stock market bible ever since its original publication in 1949.
Our Rating: 4.23/5
---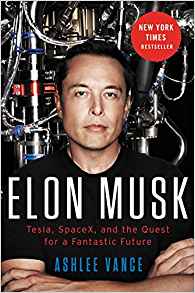 26. 
Elon Musk
by Ashlee Vance
Elon Musk, the entrepreneur and innovator behind SpaceX, Tesla, and SolarCity, sold one of his internet companies, PayPal, for $1.5 billion. Ashlee Vance captures the full spectacle and arc of the genius's life and work, from his tumultuous upbringing in South Africa and flight to the United States to his dramatic technical innovations and entrepreneurial pursuits. Vance uses Musk's story to explore one of the pressing questions of our age: can the nation of inventors and creators who led the modern world for a century still compete in an age of fierce global competition? He argues that Musk is an amalgam of legendary inventors and industrialists including Thomas Edison, Henry Ford, Howard Hughes, and Steve Jobs. More than any other entrepreneur today, Musk has dedicated his energies and his own vast fortune to inventing a future that is as rich and far-reaching as the visionaries of the golden age of science-fiction fantasy.
Our Rating: 4.23/5
---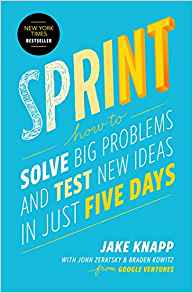 27. Sprint: How to Solve Big Problems and Test New Ideas in Just Five Days
by Jake Knapp
A practical guide to answering business questions, Sprint is a book for groups of any size, from small startups to Fortune 100s, from teachers to non-profits. It's for anyone with a big opportunity, problem, or idea who needs to get answers today.
From three design partners at Google Ventures, a unique five-day process for solving tough problems using design, prototyping, and testing ideas with customers.
Our Rating: 4.23/5
---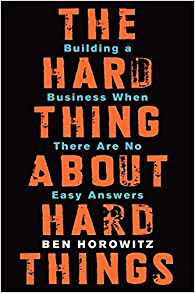 28. 
The Hard Thing About Hard Things
by Ben Horowitz
A lot of people talk about how great it is to start a business, but only Ben Horowitz is brutally honest about how hard it is to run one.
In The Hard Thing About Hard Things, Ben Horowitz, cofounder of Andreessen Horowitz and one of Silicon Valley's most respected and experienced entrepreneurs, draws on his own story of founding, running, selling, buying, managing, and investing in technology companies to offer essential advice and practical wisdom for navigating the toughest problems business schools don't cover.
Our Rating: 4.23/5
---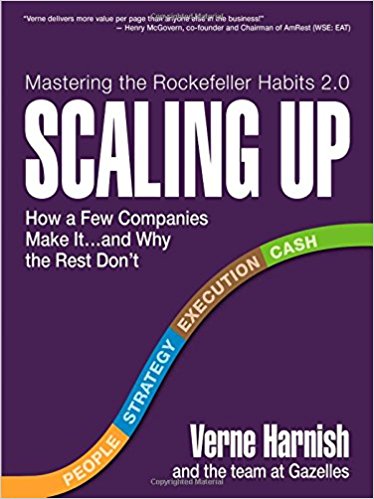 29. Scaling Up: How a Few Companies Make It…and Why the Rest Don't
by Verne Harnish
In Scaling Up, Harnish and his team share practical tools and techniques for building an industry-dominating business. These approaches have been honed from over three decades of advising tens of thousands of CEOs and executives and helping them navigate the increasing complexities (and weight) that come with scaling up a venture. This book is written so everyone — from frontline employees to senior executives — can get aligned in contributing to the growth of a firm. There's no reason to do it alone, yet many top leaders feel like they are the ones dragging the rest of the organization up the S-curve of growth. The goal of this book is to help you turn what feels like an anchor into wind at your back — creating a company where the team is engaged; the customers are doing your marketing; and everyone is making money.
Our Rating: 4.23/5
---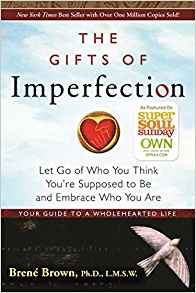 30. 
The Gifts of Imperfection
by Brené Brown
Professor Brené Brown offers a powerful and inspiring book that explores how to cultivate the courage, compassion, and connection to embrace your imperfections and to recognize that you are enough.
Each day we face a barrage of images and messages from society and the media telling us who, what, and how we should be. We are led to believe that if we could only look perfect and lead perfect lives, we'd no longer feel inadequate.
Our Rating: 4.20/5
---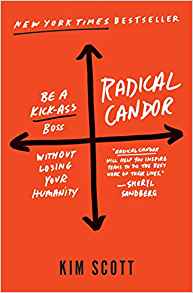 31. 
Radical Candor
by Kim Scott
From the time we learn to speak, we're told that if you don't have anything nice to say, don't say anything at all. While this advice may work for everyday life, it is, as Kim Scott has seen, a disaster when adopted by managers.
Scott earned her stripes as a highly successful manager at Google and then decamped to Apple, where she developed a class on optimal management. She has earned growing fame in recent years with her vital new approach to effective management, the "radical candor" method.
Our Rating: 4.20/5
---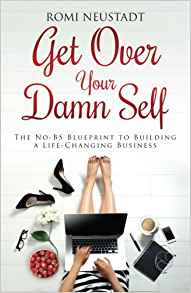 32. 
Get Over Your Damn Self
by Romi Neustadt
Romi Neustadt is passionate about helping others build lucrative direct sales and network marketing businesses that help create lives with more freedom and flexibility, greater purpose and a lot more fun. In this book she offers you the same direct, no-BS coaching she's given to tens of thousands to help you acquire the skills to build this sucker and teach your team to do the same. And, equally important, she'll work on your mindset so you stop overcomplicating it all and stop letting the negative voices in your head win.
Our Rating: 4.20/5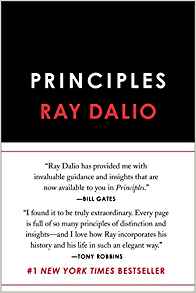 33. 
Principles
by Ray Dalio
Ray Dalio, one of the world's most successful investors and entrepreneurs, shares the unconventional principles that he's developed, refined, and used over the past forty years to create unique results in both life and business—and which any person or organization can adopt to help achieve their goals.
Our Rating: 4.19/5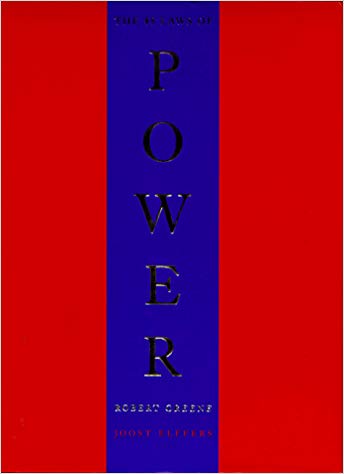 34. 
The 48 Laws of Power
by Robert Greene
When it comes to morality and ethics, people are used to thinking in terms of black and white. Conversely, "The 48 Laws of Power" deals primarily with the gray areas. At the risk of sounding melodramatic and trite, we say that most of the Laws covered in this book can be used for great evil or for great good. It depends on the reader.
Each Law comes with true stories from history about those who successfully observed it and those who foolishly or naively transgressed it. Robert Greene has an interpretation for each story.
Our Rating: 4.19/5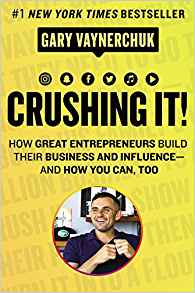 35. 
Crushing It!
by Gary Vaynerchuk
Gary Vaynerchuk offers new lessons and inspiration drawn from the experiences of dozens of influencers and entrepreneurs who rejected the predictable corporate path in favor of pursuing their dreams by building thriving businesses and extraordinary personal brands.
In this lively, practical, and inspiring book, Gary dissects every current major social media platform so that anyone, from a plumber to a professional ice skater, will know exactly how to amplify his or her personal brand on each. He offers both theoretical and tactical advice on how to become the biggest thing on old standbys like Twitter, Facebook, YouTube, Instagram, Pinterest, and Snapchat; podcast platforms like Spotify, Soundcloud, iHeartRadio, and iTunes; and other emerging platforms such as Musical.ly. For those with more experience, Crushing It! illuminates some little-known nuances and provides innovative tips and clever tweaks proven to enhance more common tried-and-true strategies.
Crushing It! is a state-of-the-art guide to building your own path to professional and financial success, but it's not about getting rich. It's a blueprint to living life on your own terms.
Our Rating: 4.19/5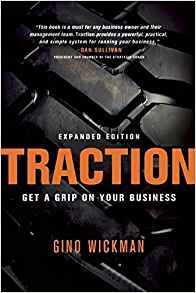 36. Traction: Get a Grip on Your Business
by Gino Wickman
Don't let common problems run you and your business. Get a grip and gain control with the Entrepreneurial Operating System (EOS). Inside Traction, you'll discover simple yet powerful ways to run your company with more focus, growth and enjoyment. Based on years of real-world implementation, the EOS is a practical method for achieving the business success you have always envisioned.
Our Rating: 4.18/5
---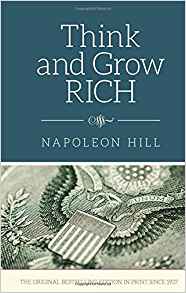 37. 
Think and Grow Rich
by Napoleon Hill
Napoleon Hill was an American author who lived from 1883 to 1970. Many consider him to be the father of personal success literature.
"What the mind of man can conceive and believe, it can achieve" is one of the hallmark beliefs that provide the foundation for Hill's works. His hope was to convince the average man that success was within his reach, regardless of his circumstances.
The turning point in Hill's life was when he was assigned to interview the powerful and successful Andrew Carnegie. Carnegie believed that success could be outlined in a simple formula that anyone could understand and achieve. Napoleon Hill went on to build upon all he learned from Andrew Carnegie.
Our Rating: 4.17/5
---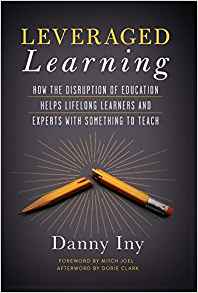 38. Leveraged Learning: How the Disruption of Education Helps Lifelong Learners, and Experts with Something to Teach
by Danny Iny
Gone are the days when education was something that only happened at the start of your career. The name of today's game, both personally and professionally, is to be constantly learning: just enough, just in time, and never stopping.
Danny Iny, a successful educator entrepreneur, has been leading the charge on this growing movement. And in Leveraged Learning, he lays out the guidebook for navigating and thriving in this new world – both as a lifelong learner, and as an expert with something to teach.
Our Rating: 4.17/5
---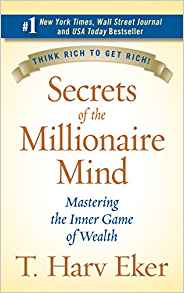 39. Secrets of the Millionaire Mind: Mastering the Inner Game of Wealth
by T. Harv Eker
Secrets of the Millionaire Mind reveals the missing link between wanting success and achieving it!
In Secrets of the Millionaire Mind, T. Harv Eker states: "Give me five minutes, and I can predict your financial future for the rest of your life!" Eker does this by identifying your "money and success blueprint." We all have a personal money blueprint ingrained in our subconscious minds, and it is this blueprint, more than anything, that will determine our financial lives. You can know everything about marketing, sales, negotiations, stocks, real estate, and the world of finance, but if your money blueprint is not set for a high level of success, you will never have a lot of money—and if somehow you do, you will most likely lose it! The good news is that now you can actually reset your money blueprint to create natural and automatic success.
Our Rating: 4.17/5
---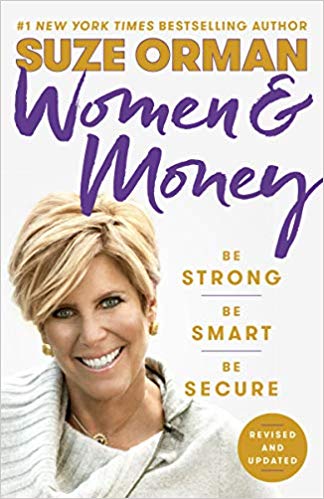 40. 
Women & Money
by Suze Orman
Suze Orman investigates the complicated, dysfunctional relationship women have with money in this book. With her signature mix of insight, compassion, and soul-deep recognition, she equips women with the financial knowledge and emotional awareness to overcome the blocks that have kept them from making more out of the money they make. At the center of the book is The Save Yourself Plan–a streamlined, five-month program that delivers genuine long-term financial security. But what's at stake is far bigger than money itself: It's about every woman's sense of who she is and what she deserves, and why it all begins with the decision to save yourself.
Our Rating: 4.16/5
---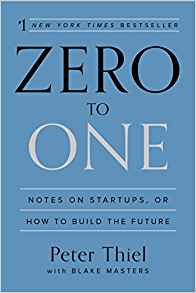 41. 
Zero to One
by Peter Thiel
"ZERO TO ONE EVERY MOMENT IN BUSINESS happens only once. The next Bill Gates will not build an operating system. The next Larry Page or Sergey Brin won't make a search engine. And the next Mark Zuckerberg won't create a social network. If you are copying these guys, you aren't learning from them."
Peter ― Thiel, Zero to One: Notes on Startups, or How to Build the Future
This book is a collection of Silicon Valley business wisdom for the startup world, based on a course that he taught at Stanford in 2012. Its contents would probably startle few people, but is very well written and richly studded with war stories from his entrepreneurial past.
Our Rating: 4.16/5
---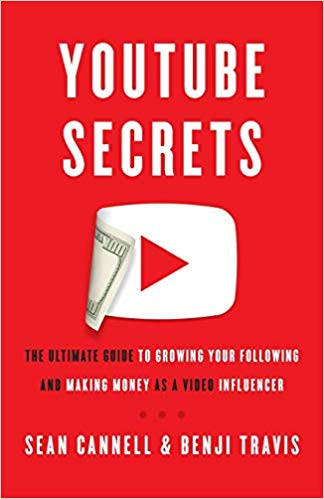 42. 
YouTube Secrets
by Sean Cannell
YouTube has changed our world—from how we view video to how we connect and market—opening a new entrepreneurial landscape to ambitious individuals. Thousands of people generate six to seven figures annually from online video content. And, with the right roadmap, you too could be en route to real influence and income.
In YouTube Secrets, online video experts Sean Cannell and Benji Travis draw on a decade of experience as well as interviews with more than one hundred top creators to give you a step-by-step YouTube success playbook.
Our Rating: 4.16/5
---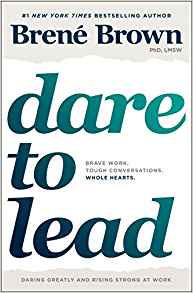 43. 
Dare to Lead
by Brené Brown
Brené Brown spent the past two decades researching the emotions that give meaning to our lives. Over the past seven years, she found that leaders in organizations ranging from small entrepreneurial start-ups and family-owned businesses to non-profits, civic organizations and Fortune 50 companies, are asking the same questions: How do you cultivate braver, more daring leaders? And, how do you embed the value of courage in your culture?
Dare to Lead answers these questions and gives us actionable strategies and real examples from her new research-based, courage-building programme.
Our Rating: 4.13/5
---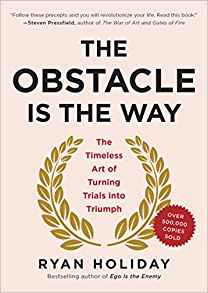 44. 
The Obstacle Is the Way
by Ryan Holiday
We are stuck, stymied, frustrated. But it needn't be this way. There is a formula for success that's been followed by the icons of history—from John D. Rockefeller to Amelia Earhart to Ulysses S. Grant to Steve Jobs—a formula that let them turn obstacles into opportunities. Faced with impossible situations, they found the astounding triumphs we all seek.
These men and women were not exceptionally brilliant, lucky, or gifted. Their success came from timeless philosophical principles laid down by a Roman emperor who struggled to articulate a method for excellence in any and all situations.
This book reveals that formula for the first time—and shows us how we can turn our own adversity into advantage
Our Rating: 4.13/5
---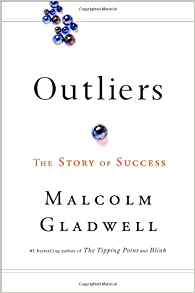 45. 
Outliers: The Story of Success
by Malcolm Gladwell
In this stunning new book, Malcolm Gladwell takes us on an intellectual journey through the world of "outliers"–the best and the brightest, the most famous and the most successful. He asks the question: what makes high-achievers different?
His answer is that we pay too much attention to what successful people are like, and too little attention to where they are from: that is, their culture, their family, their generation, and the idiosyncratic experiences of their upbringing. Along the way, he explains the secrets of software billionaires, what it takes to be a great soccer player, why Asians are good at math, and what made the Beatles the greatest rock band.
Our Rating: 4.13/5
---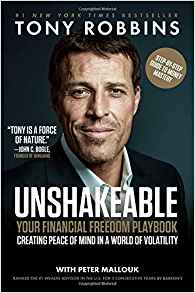 46. Unshakeable: Your Financial Freedom Playbook
by Tony Robbins
Market corrections are as constant as seasons are in nature. There have been 30 such corrections in the past 30 years, yet there's never been an action plan for how not only to survive but thrive through each change in the stock market.
Building upon the principles in Money: Master the Game, Robbins offers the reader specific steps they can implement to protect their investments while maximizing their wealth. It's a detailed guide designed for investors, articulated in the common-sense, practical manner that the millions of loyal Robbins fans and students have come to expect and rely upon.
Few have navigated the turbulence of the stock market as adeptly and successfully as Tony Robbins. His proven, consistent success over decades makes him singularly qualified to help investors (both seasoned and first-timers alike) preserve and add to their investments.
Our Rating: 4.13/5
---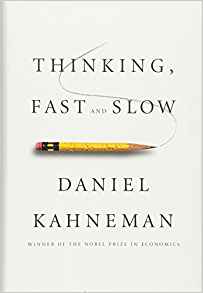 47. 
Thinking, Fast and Slow
by Daniel Kahneman
In Thinking, Fast and Slow, Kahneman takes us on a groundbreaking tour of the mind and explains the two systems that drive the way we think. System 1 is fast, intuitive, and emotional; System 2 is slower, more deliberative, and more logical. Kahneman exposes the extraordinary capabilities—and also the faults and biases—of fast thinking, and reveals the pervasive influence of intuitive impressions on our thoughts and behavior. The impact of loss aversion and overconfidence on corporate strategies, the difficulties of predicting what will make us happy in the future, the challenges of properly framing risks at work and at home, the profound effect of cognitive biases on everything from playing the stock market to planning the next vacation—each of these can be understood only by knowing how the two systems work together to shape our judgments and decisions.
Engaging the reader in a lively conversation about how we think, Kahneman reveals where we can and cannot trust our intuitions and how we can tap into the benefits of slow thinking. He offers practical and enlightening insights into how choices are made in both our business and our personal lives—and how we can use different techniques to guard against the mental glitches that often get us into trouble. Thinking, Fast and Slow will transform the way you think about thinking.
Our Rating: 4.12/5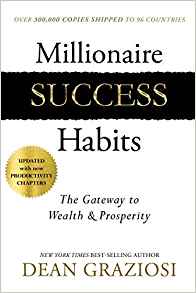 48. 
Millionaire Success Habits: The Gateway to Wealth & Prosperity
by Dean Graziosi
Millionaire Success Habits is a book designed with one purpose in mind; and that is to take you from where you are in life, to where you want to be in life, by using easy to implement "Success Habits" into your daily routine.
This book has broken down the walls of complexity and created simple success recipes for you to quickly implement in your life to reach the level of wealth and abundance you desire.
Our Rating: 4.12/5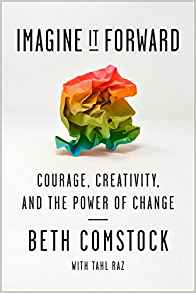 49. Imagine It Forward: Courage, Creativity, and the Power of Change
by Beth Comstock
The world will never be slower than it is right now, says Beth Comstock, the former Vice Chair and head of marketing and innovation at GE. But confronting relentless change is hard. Companies get disrupted as challengers steal away customers; employees have to move ahead without knowing the answers. To thrive in today's world, every one of us has to make change part of our job.
In Imagine It Forward, Comstock, in a candid and deeply personal narrative, shares lessons from a thirty year career as the change-maker in chief, navigating the space between the established and the unproven. As the woman who initiated GE's digital and clean-energy transformations, and its FastWorks methodology, she challenged a global organization to not wait for perfection but to spot trends, take smart risks and test new ideas more often. She shows how each one of us can—in fact, must — become a "change maker."
Our Rating: 4.11/5
---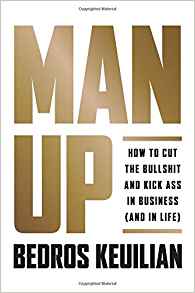 50. Man Up: How to Cut the Bullshit and Kick Ass in Business (and in Life)
by Bedros Keuilian
After years of coaching and consulting hundreds of startup rookies as well as seasoned entrepreneurs, executives, and CEOs, Bedros Keuilian realized that most people who want to start a business, grow an existing business, author a book, make more money, or make a bigger impact usually take the long, slow, painful way to get there . . . and more than 80 percent of entrepreneurs never get to their desired destination or achieve their full potential in business. They treat their dream as if it were merely a hobby and dip their toes in the water, but they never commit to diving in—you get the idea.
It's time to cut the bullshit excuses. Everyone has a gift, a purpose. It's your duty to figure out what your gift is and how you're going to share it with the world.
Man Up: How to Cut the Bullshit and Kick Ass in Business (and in Life) is your guide to doing exactly that. Keuilian, founder and CEO of Fit Body Boot Camp and known as the "hidden genius" behind many of the most successful brands and businesses throughout multiple industries, will show you how to break out of the sea of mediocrity, get singularly focused on your purpose, and do what it takes—not only to achieve but dominate your goals.
Our Rating: 4.10/5
---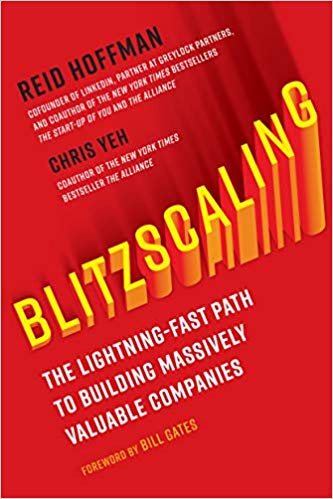 51. Blitzscaling: The Lightning-Fast Path to Building Massively Valuable Companies
by Reid Hoffman
What entrepreneur or founder doesn't aspire to build the next Amazon, Facebook, or Airbnb? Yet those who actually manage to do so are exceedingly rare. So what separates the startups that get disrupted and disappear from the ones who grow to become global giants?
The secret is blitzscaling: a set of techniques for scaling up at a dizzying pace that blows competitors out of the water. The objective of Blitzscaling is not to go from zero to one, but from one to one billion -as quickly as possible.
Our Rating: 4.10/5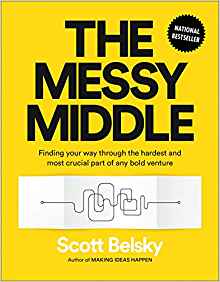 52. The Messy Middle: Finding Your Way Through the Hardest and Most Crucial Part of Any Bold Venture
by Scott Belsky
Entrepreneur, Chief Product Officer at Adobe, and product advisor to many of today's top start-ups Scott Belsky believes we focus too much on the start and the finish of any project, ignoring the most important part–the messy middle–where success is truly determined.
Belsky draws on his experiences building Behance, selling it to and leading product teams at Adobe, and then working as an investor and advisor with companies like Airbnb, Pinterest, Uber, and sweetgreen to distill seven years' worth of vital insights at every stage of building a business. He features examples from some of the most interesting people and teams, from entrepreneurs to writers, from small start-ups to billion-dollar companies transforming their industries.
Our Rating: 4.08/5
---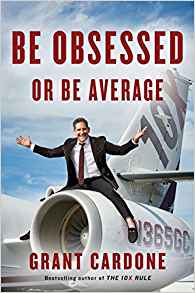 53. 
Be Obsessed or Be Average
by Grant Cardone
From the millionaire entrepreneur and New York Times best-selling author of The 10X Rule comes a bold and contrarian wake-up call for anyone truly ready for success. Before Grant Cardone built five successful companies (and counting), became a multimillionaire, and wrote best-selling books, he was broke, jobless, and drug-addicted.
Obsession made all of his wildest dreams come true. And it can help you achieve massive success too. As Grant says, we're in the middle of an epidemic of average. The conventional wisdom is to seek balance and take it easy. But that has really just given us an excuse to be unexceptional.
Feed the beast: when you value money and spend it on the right things, you get more of it. Shut down the doubters – and use your haters as fuel.
Our Rating: 4.08/5
---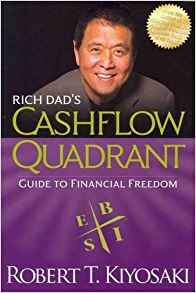 54. Rich Dad's CASHFLOW Quadrant: Rich Dad's Guide to Financial Freedom
by Robert T. Kiyosaki
The Cashflow Quadrant is the follow-up guide to finding the financial fast track that best works for you. It reveals the strategies necessary for moving beyond just job security to greater financial security by generating wealth from four selective financial quadrants. This work will reveal why some people work less, earn more, pay less in taxes, and feel more financially secure than others. It's simply a matter of knowing which quadrant to work in.
Our Rating: 4.08/5
---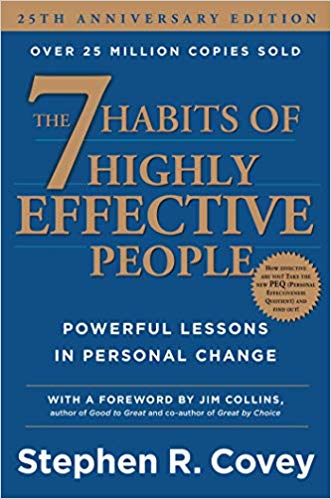 55. The 7 Habits of Highly Effective People
by Stephen R. Covey
When Stephen Covey first released The Seven Habits of Highly Effective People, the book became an instant rage because people suddenly got up and took notice that their lives were headed off in the wrong direction; and more than that, they realized that there were so many simple things they could do in order to navigate their life correctly. This book was a wonderful education for people, education on how to live life effectively and get closer to the idea of being a 'success' in life.
Our Rating: 4.07/5
---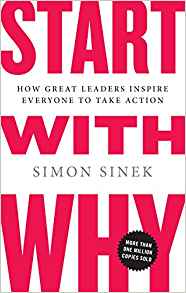 56. 
Start with Why
by Simon Sinek
Why are some people and organizations more innovative, more influential, and more profitable than others? Why do some command greater loyalty from customers and employees alike? Even among the successful, why are so few able to repeat their success over and over?
Drawing on a wide range of real-life stories, Sinek weaves together a clear vision of what it truly takes to lead and inspire. This book is for anyone who wants to inspire others or who wants to find someone to inspire them.
Our Rating: 4.07/5
---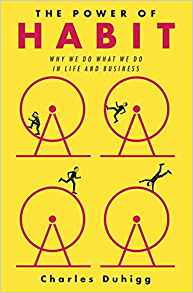 57. The Power of Habit: Why We Do What We Do in Life and Business
by Charles Duhigg
In The Power of Habit, award-winning New York Times business reporter Charles Duhigg takes us to the thrilling edge of scientific discoveries that explain why habits exist and how they can be changed. With penetrating intelligence and an ability to distill vast amounts of information into engrossing narratives, Duhigg brings to life a whole new understanding of human nature and its potential for transformation.
At its core, The Power of Habit contains an exhilarating argument: The key to exercising regularly, losing weight, raising exceptional children, becoming more productive, building revolutionary companies and social movements, and achieving success is understanding how habits work.
Habits aren't destiny. As Charles Duhigg shows, by harnessing this new science, we can transform our businesses, our communities, and our lives.
Our Rating: 4.06/5
---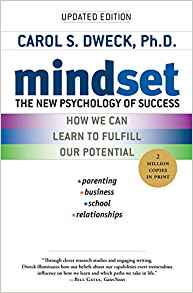 58. Mindset: The New Psychology of Success
by Carol S. Dweck
After decades of research, world-renowned Stanford University psychologist Carol S. Dweck, Ph.D., discovered a simple but groundbreaking idea: the power of mindset. In this book, she shows how success in school, work, sports, the arts, and almost every area of human endeavor can be dramatically influenced by how we think about our talents and abilities. People with a fixed mindset — those who believe that abilities are fixed — are less likely to flourish than those with a growth mindset — those who believe that abilities can be developed. Mindset reveals how great parents, teachers, managers, and athletes can put this idea to use to foster outstanding accomplishment.
Dweck offers new insights into her now famous and broadly embraced concept. She introduces a phenomenon she calls false growth mindset and guides people toward adopting a deeper, truer growth mindset. She also expands the mindset concept beyond the individual, applying it to the cultures of groups and organizations. With the right mindset, you can motivate those you lead, teach, and love — to transform their lives and your own.
Our Rating: 4.06/5
---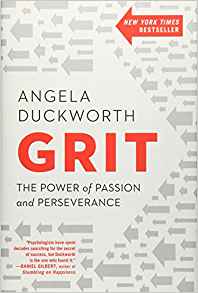 59. Grit: The Power of Passion and Perseverance
by Angela Duckworth
Psychologist Angela Duckworth shows parents, educators, students, and business people both seasoned and new that the secret to outstanding achievement is not talent but a focused persistence called grit.
Why do some people succeed and others fail? Sharing new insights from her landmark research on grit, Angela Duckworth explains why talent is hardly a guarantor of success. Rather, other factors can be even more crucial such as identifying our passions and following through on our commitments.
Why do some people succeed and others fail? Sharing new insights from her landmark research on grit, Angela Duckworth explains why talent is hardly a guarantor of success. Rather, other factors can be even more crucial such as identifying our passions and following through on our commitments.
Our Rating: 4.06/5
---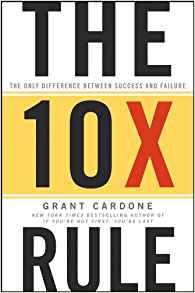 60. The 10X Rule: The Only Difference Between Success and Failure
by Grant Cardone
Achieve "Massive Action" results and accomplish your business dreams! While most people operate with only three degrees of action-no action, retreat, or normal action-if you're after big goals, you don't want to settle for the ordinary. To reach the next level, you must understand the coveted 4th degree of action. This 4th degree, also know as the 10 X Rule, is that level of action that guarantees companies and individuals realize their goals and dreams.
The 10 X Rule unveils the principle of "Massive Action," allowing you to blast through business clichZs and risk-aversion while taking concrete steps to reach your dreams. It also demonstrates why people get stuck in the first three actions and how to move into making the 10X Rule a discipline. Find out exactly where to start, what to do, and how to follow up each action you take with more action to achieve Massive Action results.
Our Rating: 4.06/5
---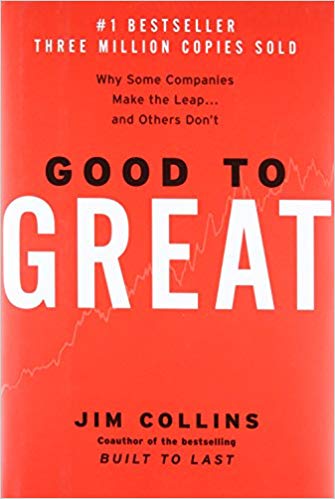 61. Good to Great: Why Some Companies Make the Leap and Others Don't
by Jim Collins
To find the keys to greatness, Collins's 21-person research team read and coded 6,000 articles, generated more than 2,000 pages of interview transcripts and created 384 megabytes of computer data in a five-year project. The findings will surprise many readers and, quite frankly, upset others.
Our Rating: 4.06/5
---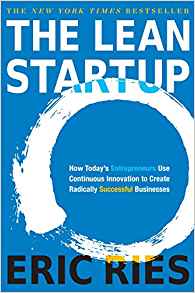 62. The Lean Startup: How Today's Entrepreneurs Use Continuous Innovation to Create Radically Successful Businesses
by Eric Ries
Most startups fail. But many of those failures are preventable. The Lean Startup is a new approach being adopted across the globe, changing the way companies are built and new products are launched.
Eric Ries defines a startup as an organization dedicated to creating something new under conditions of extreme uncertainty. This is just as true for one person in a garage or a group of seasoned professionals in a Fortune 500 boardroom. What they have in common is a mission to penetrate that fog of uncertainty to discover a successful path to a sustainable business.
Our Rating: 4.06/5
---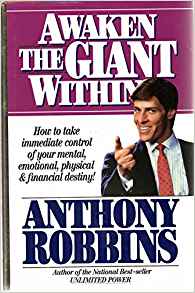 63. 
Awaken the Giant Within
by Anthony Robbins
Anthony Robbins shows you his most effective strategies and techniques for mastering your emotions, your body, your relationships, your finances, and your life. He provides a step-by-step program teaching the fundamental lessons of self-mastery that will enable you to discover your true purpose, take control of your life, and harness the forces that shape your destiny.
Our Rating: 4.06/5
---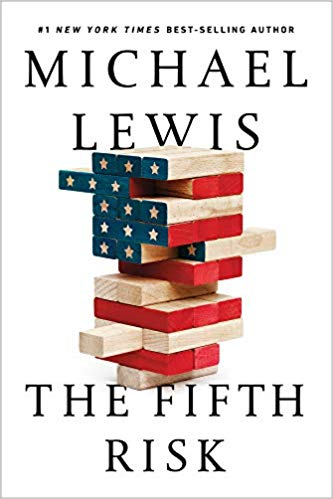 64. The Fifth Risk
by Michael Lewis
What are the consequences if the people given control over our government have no idea how it works? Michael Lewis's brilliant narrative takes us into the engine rooms of a government under attack by its own leaders.
Willful ignorance plays a role in these looming disasters. If your ambition is to maximize short-term gains without regard to the long-term cost, you are better off not knowing those costs. If you want to preserve your personal immunity to the hard problems, it's better never to really understand those problems. There is an upside to ignorance and downside to knowledge. Knowledge makes life messier. It makes it a bit more difficult for a person who wishes to shrink the world to a worldview.
Michael Lewis finds them, and he asks them what keeps them up at night.
Our Rating: 4.05/5
---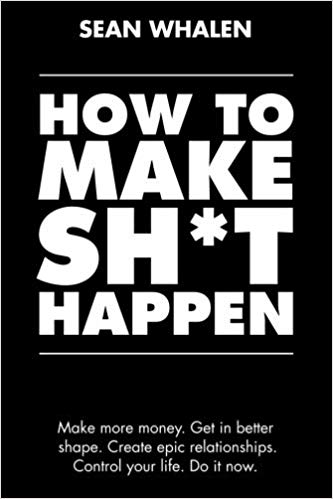 65. 
How to Make Sh*t Happen
by Sean Whalen
Is your daily life chaotic and out of control?
Do you struggle with work/life balance?
Does it feel like there are never enough hours in the day to accomplish all your goals?
Does it feel like no matter how hard you try it's never good enough?
Are you looking for a simple yet executable roadmap to create the life you've always desired?
If you answered "yes" to any of these questions, then you need… HOW TO MAKE SH*T HAPPEN.
Our Rating: 4.04/5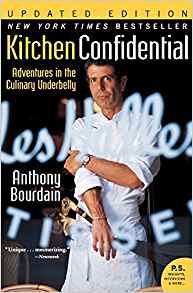 66. Kitchen Confidential: Adventures in the Culinary Underbelly
by Anthony Bourdain
A deliciously funny, delectably shocking banquet of wild-but-true tales of life in the culinary trade from Chef Anthony Bourdain, laying out his more than a quarter-century of drugs, sex, and haute cuisine—now with all-new, never-before-published material.
New York Chef Tony Bourdain gives away secrets of the trade in his wickedly funny, inspiring memoir/expose. Kitchen Confidential reveals what Bourdain calls "twenty-five years of sex, drugs, bad behavior and haute cuisine."
Our Rating: 4.04/5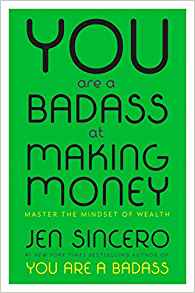 67. You Are a Badass at Making Money
by Jen Sincero
You Are a Badass at Making Money will launch you past the fears and stumbling blocks that have kept financial success beyond your reach. Drawing on her own transformation—over just a few years—from a woman living in a converted garage with tumbleweeds blowing through her bank account to a woman who travels the world in style, Jen Sincero channels the inimitable sass and practicality that made You Are a Badass an indomitable bestseller. She combines hilarious personal essays with bite-size, aha concepts that unlock earning potential and get real results.
Our Rating: 4.03/5
---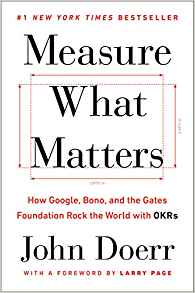 68. Measure What Matters
by John Doerr
Measure What Matters is about using Objectives and Key Results (OKRs), a revolutionary approach to goal-setting, to make tough choices in business.
Doerr shares a broad range of first-person, behind-the-scenes case studies, with narrators including Bono and Bill Gates, to demonstrate the focus, agility, and explosive growth that OKRs have spurred at so many great organizations.
This book will show you how to collect timely, relevant data to track progress – to measure what matters. It will help any organization or team aim high, move fast, and excel.
Our Rating: 4.03/5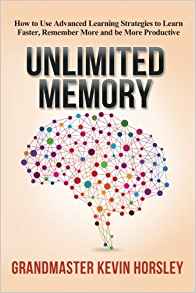 69. 
Unlimited Memory
by Kevin Horsley
Kevin Horsley Broke a World Memory Record in 2013…
And You're About to Learn How to Use His Memory Strategies to Learn Faster, Be More Productive and Achieve More Success
Most people never tap into 10% of their potential for memory. In this book, you'll find all the tools, strategies and techniques you need to improve your memory.
Our Rating: 4.02/5
---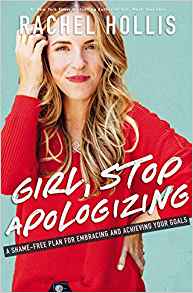 70. 
Girl, Stop Apologizing
by Rachel Hollis
Rachel Hollis has seen it too often: women not living into their full potential. They feel a tugging on their hearts for something more, but they're afraid of embarrassment, of falling short of perfection, of not being enough.
Rachel Hollis sounds a wake-up call. She knows that many women have been taught to define themselves in light of other people—whether as wife, mother, daughter, or employee—instead of learning how to own who they are and what they want. With a challenge to women everywhere to stop talking themselves out of their dreams, Hollis identifies the excuses to let go of, the behaviors to adopt, and the skills to acquire on the path to growth, confidence, and believing in yourself.
Our Rating: 4.02/5
---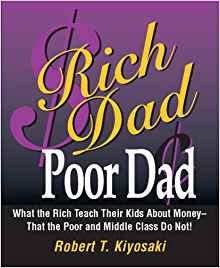 71. 
Rich Dad, Poor Dad
by Robert T. Kiyosaki
Personal finance author and lecturer Robert T. Kiyosaki developed his unique economic perspective from two very different influences – his two fathers. One father (Robert's real father) was a highly educated man but fiscally poor. The other father was the father of Robert's best friend – that Dad was an eighth-grade drop-out who became a self-made multi-millionaire. The lifelong monetary problems experienced by his poor dad pounded home the counterpoint communicated by his rich dad. Taking that message to heart, Kiyosaki was able to retire at 47.
Our Rating: 4.01/5
---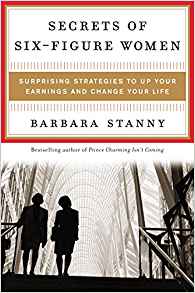 72. 
Secrets of Six-Figure Women
by Barbara Stanny
In Secrets of Six-Figure Women, Barbara Stanny, identifies the seven key strategies of female high earners: A Profit Motive, Audacity, Resilience, Encouragement, Self-Awareness, Non-attachment, and Financial Know-How.
Based on extensive research and hundreds of interviews, including more than 150 women whose annual earnings range from $100,000 to $7 million, Barbara Stanny turns each of the six-figure traits into a specific strategy for upping earnings. By rigorously fine-tuning them, readers can, step-by-step, climb the income ladder.
Our Rating: 4.01/5
---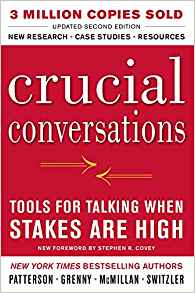 73. Crucial Conversations: Tools for Talking When Stakes Are High
by Kerry Patterson
Learn how to keep your cool and get the results you want when emotions flare.
When stakes are high, opinions vary, and emotions run strong, you have three choices: Avoid a crucial conversation and suffer the consequences; handle the conversation badly and suffer the consequences; or read Crucial Conversations and discover how to communicate best when it matters most. Crucial Conversations gives you the tools you need to step up to life's most difficult and important conversations, say what's on your mind, and achieve the positive resolutions you want.
Our Rating: 4/5
---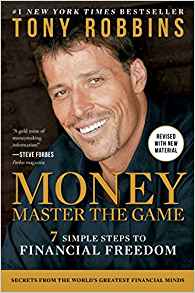 74. MONEY Master the Game: 7 Simple Steps to Financial Freedom
by Tony Robbins
Based on extensive research and one-on-one interviews with more than 50 of the most legendary financial experts in the world – from Carl Icahn and Warren Buffett, to Ray Dalio and Steve Forbes – Tony Robbins has created a simple 7-step blueprint that anyone can use for financial freedom.
Robbins has a brilliant way of using metaphor and story to illustrate even the most complex financial concepts – making them simple and actionable. With expert advice on our most important financial decisions, Robbins is an advocate for the reader, dispelling the myths that often rob people of their financial dreams.
Tony Robbins walks readers of every income level through the steps to become financially free by creating a lifetime income plan. This book delivers invaluable information and essential practices for getting your financial house in order.
Our Rating: 4/5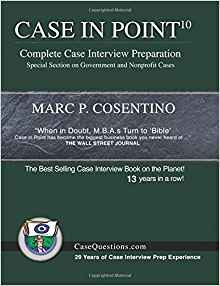 75. 
Case in Point 10
by Marc P. Cosentino
The Wall Street Journal calls Case in Point the MBA Bible! Cosentino demystifies the consulting case interview. He takes you inside a typical interview by exploring the various types of case questions, and he shares with you the acclaimed Ivy Case System. It will give you the confidence to answer even the most sophisticated cases. The book includes dozens of strategy cases, with case starts exercises, 21 ways to cut costs — plus a special section on Federal and nonprofit cases.!
Our Rating: 4/5
---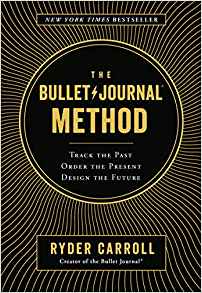 76. 
The Bullet Journal Method
by Ryder Carroll
For years Ryder Carroll tried countless organizing systems, online and off, but none of them fit the way his mind worked. Out of sheer necessity, he developed a method called the Bullet Journal that helped him become consistently focused and effective. When he started sharing his system with friends who faced similar challenges, it went viral. Just a few years later, to his astonishment, Bullet Journaling is a global movement.
The Bullet Journal Method is about much more than organizing your notes and to-do lists. It's about what Carroll calls "intentional living:" weeding out distractions and focusing your time and energy in pursuit of what's truly meaningful, in both your work and your personal life. It's about spending more time with what you care about, by working on fewer things.
Our Rating: 3.98/5
---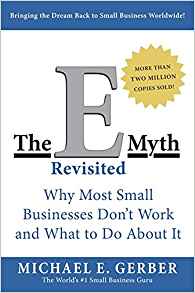 77. The E-Myth Revisited
by Michael E. Gerber
Gerber walks you through the steps in the life of a business—from entrepreneurial infancy through adolescent growing pains to the mature entrepreneurial perspective: the guiding light of all businesses that succeed—and shows how to apply the lessons of franchising to any business, whether or not it is a franchise. Most importantly, Gerber draws the vital, often overlooked distinction between working on your business and working in your business.
The E-Myth Revisited will help you grow your business in a productive, assured way.
Our Rating: 3.98/5
---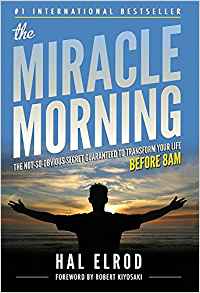 78. Miracle Morning
by Hal Elrod
What if you could miraculously wake up tomorrow and any—or every area of your life was transformed? What would be different? Would you be happier? Healthier? More successful? In better shape? Would you have more energy? Less Stress? More Money? Better relationships? Which of your problems would be solved?
The Miracle Morning. What's now being practiced by thousands of people around the world could perhaps be the simplest approach to creating the life you've always wanted. It's been right there in front of us, but this book has finally brought it to life.
Our Rating: 3.96/5
---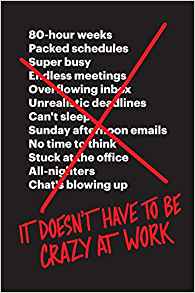 79. It Doesn't Have to be Crazy at Work
by Jason Fried
Jason Fried and David Heinemeier Hansson introduced a new path to working effectively. Now, they build on their message with a bold, iconoclastic strategy for creating the ideal company culture—what they call "the calm company." Their approach directly attack the chaos, anxiety, and stress that plagues millions of workplaces and hampers billions of workers every day.
They have the proof to back up their argument. "Calm" has been the cornerstone of their company's culture since Basecamp began twenty years ago. Destined to become the management guide for the next generation, It Doesn't Have to Be Crazy at Work is a practical and inspiring distillation of their insights and experiences. It isn't a book telling you what to do. It's a book showing you what they've done—and how any manager or executive no matter the industry or size of the company, can do it too.
Our Rating: 3.94/5
---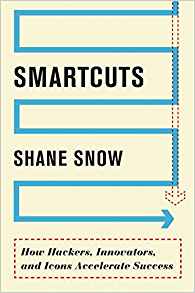 80. 
Smartcuts
by Shane Snow
Shane Snow analyzes the lives of people and companies that do incredible things in implausibly short time.
How do some startups go from zero to billions in mere months? How did Alexander the Great, YouTube tycoon Michelle Phan, and Tonight Show host Jimmy Fallon climb to the top in less time than it takes most of us to get a promotion? What do high-growth businesses, world-class heart surgeons, and underdog marketers do in common to beat the norm?
From SpaceX to The Cuban Revolution, from Ferrari to Skrillex, Smartcuts is a narrative adventure that busts old myths about success and shows how innovators and icons do the incredible by working smarter—and how perhaps the rest of us can, too.
Our Rating: 3.94/5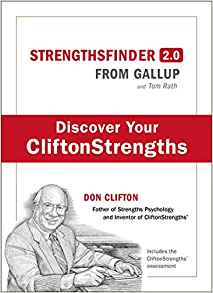 81. 
StrengthsFinder 2.0
by Tom Rath
To help people uncover their talents, Gallup introduced the first version of its online assessment, StrengthsFinder, in the 2001 management book Now, Discover Your Strengths. The book spent more than five years on the bestseller lists and ignited a global conversation, while StrengthsFinder helped millions to discover their top five talents.
StrengthsFinder 2.0, Gallup unveils the new and improved version of its popular assessment, language of 34 themes, and much more. While you can read this book in one sitting, you'll use it as a reference for decades.
Loaded with hundreds of strategies for applying your strengths, this new book and accompanying website will change the way you look at yourself — and the world around you — forever.
Our Rating: 3.93/5
---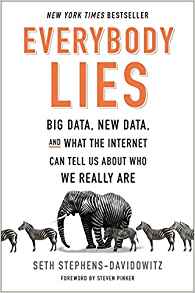 82. 
Everybody Lies
by Seth Stephens-Davidowitz
Blending the informed analysis of The Signal and the Noise with the instructive iconoclasm of Think Like a Freak, a fascinating, illuminating, and witty look at what the vast amounts of information now instantly available to us reveals about ourselves and our world—provided we ask the right questions.
Everybody Lies offers fascinating, surprising, and sometimes laugh-out-loud insights into everything from economics to ethics to sports to race to sex, gender and more, all drawn from the world of big data.
All of us are touched by big data every day, and its influence is multiplying. Everybody Lies challenges us to think differently about how we see it and the world.
Our Rating: 3.91/5
---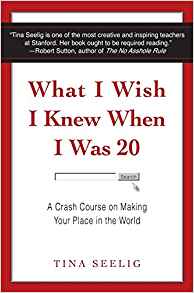 83. 
What I Wish I Knew When I Was 20
by Tina Seelig
Major life transitions such as leaving the protected environment of school or starting a new career can be daunting. It is scary to face a wall of choices, knowing that no one is going to tell us whether or not we are making the right decision. There is no clearly delineated path or recipe for success. Even figuring out how and where to start can be a challenge. That is, until now.
As executive director of the Stanford Technology Ventures Program, Tina Seelig guides her students as they make the difficult transition from the academic environment to the professional world, providing tangible skills and insights that will last a lifetime. Seelig is an entrepreneur, neuroscientist, and popular teacher, and in What I Wish I Knew When I Was 20 she shares with us what she offers her students—provocative stories, inspiring advice, and a big dose of humility and humor.
What I Wish I Knew When I Was 20 is a much-needed book for everyone looking to make their mark on the world.
Our Rating: 3.91/5
---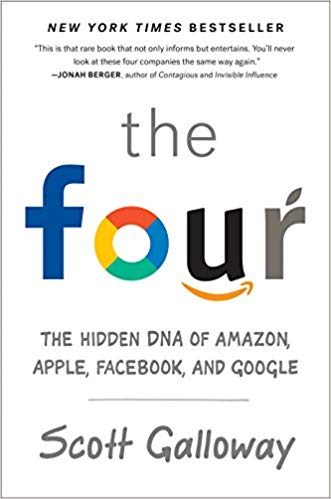 84. 
The Four: The Hidden DNA of Amazon, Apple, Facebook, and Google
by Scott Galloway
Amazon, Apple, Facebook, and Google are the four most influential companies on the planet. Just about everyone thinks they know how they got there. Just about everyone is wrong.
Instead of buying the myths these companies broadcast, Galloway asks fundamental questions. How did the Four infiltrate our lives so completely that they're almost impossible to avoid (or boycott)? Why does the stock market forgive them for sins that would destroy other firms? And as they race to become the world's first trillion-dollar company, can anyone challenge them?
Whether you want to compete with them, do business with them, or simply live in the world they dominate, you need to understand the Four.
Our Rating: 3.89/5
---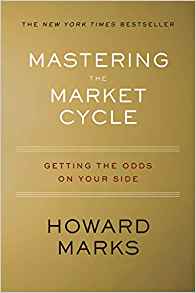 85. 
Mastering the Market Cycle
by Howard Marks
We all know markets rise and fall, but when should you pull out, and when should you stay in? The answer is never black or white but is best reached through a keen understanding of the reasons behind the rhythm of cycles. Confidence about where we are in a cycle comes when you learn the patterns of ups and downs that influence not just economics, markets and companies, but also human psychology and the investing behaviors that result.
By following Marks' insights — drawn in part from his iconic memos over the years to Oaktree's clients — you can master these recurring patterns to have the opportunity to improve your results.
Our Rating: 3.86/5
---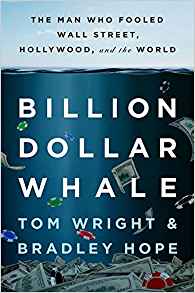 86. 
Billion Dollar Whale
by Tom Wright
Billion Dollar Whale reveals how a young social climber pulled off one of the biggest financial heists in history–right under the nose of the global financial industry–exposing the shocking secret nexus of elite wealth, banking, Hollywood, and politics.
The dust had yet to settle on the global financial crisis in 2009 when an unlikely Wharton grad was setting in motion a fraud of unprecedented gall and magnitude–one that would come to symbolize the next great threat to the global financial system.
Billion Dollar Whale will become a classic, harrowing parable about the financial world in the twenty-first century.
Our Rating: 3.86/5
---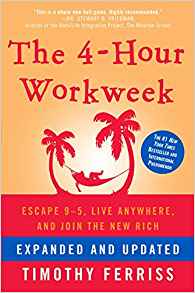 87. The 4-Hour Workweek: Escape 9-5, Live Anywhere, and Join the New Rich
by Timothy Ferriss
What do you do? Tim Ferriss has trouble answering the question. Depending on when you ask this controversial Princeton University guest lecturer, he might answer: "I race motorcycles in Europe." "I ski in the Andes." "I scuba dive in Panama." "I dance tango in Buenos Aires." He has spent more than five years learning the secrets of the New Rich, a fast-growing subculture who has abandoned the "deferred-life plan" and instead mastered the new currencies-time and mobility-to create luxury lifestyles in the here and now. Whether you are an overworked employee or an entrepreneur trapped in your own business, this book is the compass for a new and revolutionary world.
Our Rating: 3.86/5
---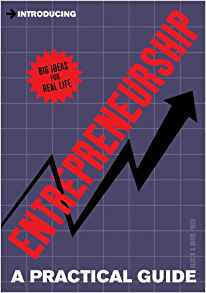 88. 
Entrepreneurship: A Practical Guide
by Alison Price
A Practical Guide by Alison Price and David Price is packed with case studies of modern-day entrepreneurs who have started-up their own successful businesses.
In this practical guide to entrepreneurship you'll discover the ideas, winning strategies and expert advice from modern-day entrepreneurs, which you can apply to your own business start-up. So whether you have the urge to start your own business and want to learn how best to do it, or you have begun your entrepreneurial journey and want to take your business to the next level of success, this practical and inspirational guide will help you make your business perform at its best.
Our Rating: 3.84/5
---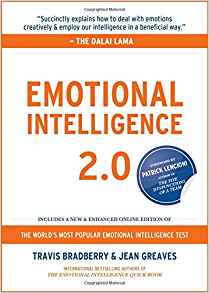 89. 
Emotional Intelligence 2.0
by Travis Bradberry
TalentSmart's revolutionary program helps people identify their EQ skills, build these skills into strengths, and enjoy consistent performance in the pursuit of important life objectives. The book contains proven strategies from a decade-long effort to accurately measure and increase emotional intelligence. Trusted by upper-echelon leaders inside companies worldwide, these strategies will enable you to capitalize on the skills responsible for 58% of performance in all types of jobs.
The book's smooth narrative style turns rigorous research into memorable stories and practical strategies that anyone can use to his or her advantage.
With 90% of top performers high in EQ, and EQ twice as important as IQ in getting where you want to go in life, who can afford to ignore it?
Our Rating: 3.83/5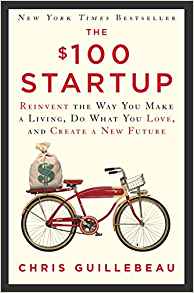 90. 
The $100 Startup
by Chris Guillebeau
In The $100 Startup, Chris Guillebeau shows you how to lead of life of adventure, meaning and purpose – and earn a good living.
Chris tells you exactly how many dollars his group of unexpected entrepreneurs required to get their projects up and running; what these individuals did in the first weeks and months to generate significant cash; some of the key mistakes they made along the way, and the crucial insights that made the business stick. Among Chris's key principles: if you're good at one thing, you're probably good at something else; never teach a man to fish – sell him the fish instead; and in the battle between planning and action, action wins.
In ancient times, people who were dissatisfied with their lives dreamed of finding magic lamps, buried treasure, or streets paved with gold. Today, we know that it's up to us to change our lives. And the best part is, if we change our own life, we can help others change theirs. This remarkable book will start you on your way.
Our Rating: 3.82/5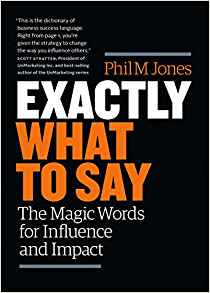 91. 
Exactly What to Say: The Magic Words for Influence and Impact
by Phil M. Jones
Often the decision between a customer choosing you over someone like you is your ability to know exactly what to say, when to say it, and how to make it count. Phil M. Jones has trained more than two million people across five continents and over fifty countries in the lost art of spoken communication. In Exactly What to Say, he delivers the tactics you need to get more of what you want.
Our Rating: 3.80/5
---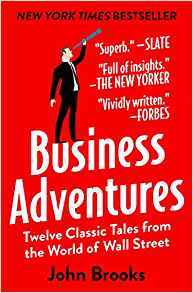 92. Business Adventures: Twelve Classic Tales from the World of Wall Street
by John Brooks
What do the $350 million Ford Motor Company disaster known as the Edsel, the fast and incredible rise of Xerox, and the unbelievable scandals at General Electric and Texas Gulf Sulphur have in common? Each is an example of how an iconic company was defined by a particular moment of fame or notoriety.
These notable and fascinating accounts are as relevant today to understanding the intricacies of corporate life as they were when the events happened.
Stories about Wall Street are infused with drama and adventure and reveal the machinations and volatile nature of the world of finance. John Brooks's insightful reportage is so full of personality and critical detail that whether he is looking at the astounding market crash of 1962, the collapse of a well-known brokerage firm, or the bold attempt by American bankers to save the British pound, one gets the sense that history really does repeat itself.
These notable and fascinating accounts are as relevant today to understanding the intricacies of corporate life as they were when the events happened.
Our Rating: 3.80/5
---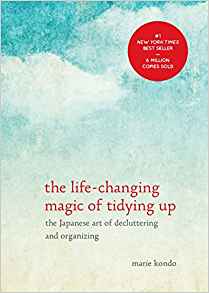 93. 
The Life-Changing Magic of Tidying Up
by Marie Kondō
Japanese cleaning consultant Marie Kondo takes tidying to a whole new level, promising that if you properly simplify and organize your home once, you'll never have to do it again. Most methods advocate a room-by-room or little-by-little approach, which doom you to pick away at your piles of stuff forever. The KonMari Method, with its revolutionary category-by-category system, leads to lasting results.
With detailed guidance for determining which items in your house "spark joy" (and which don't), this book featuring Tokyo's newest lifestyle phenomenon will help you clear your clutter and enjoy the unique magic of a tidy home – and the calm, motivated mindset it can inspire.
Our Rating: 3.80/5
---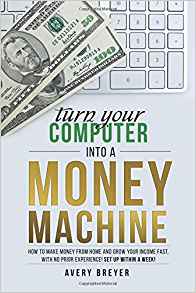 94. 
Turn Your Computer Into a Money Machine
by Avery Breyer
Imagine having the ability to make money in your spare time, to be able to earn extra cash each month, without having to get another job.  Wouldn't it be great if you could earn this extra cash on YOUR terms and work when you want, and where you want.
This book will teach you my method for doing all that, and more.
Our Rating: 3.80/5
---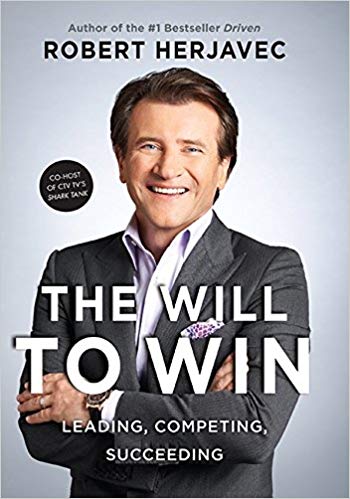 95. 
The Will To Win: Leading, Competing, Succeeding
by Robert Herjavec
Whether you are seeking to build the next big communications technology company, become the most respected teacher in your education system or make a lasting impact as an artist in your field, the most important decision you can make, according to Herjavec, is to reject mediocrity. Drawing on anecdotes from his own life and from the lives of celebrity friends such as Oprah, Georges St-Pierre, and Celine Dion, he delivers valuable lessons that will guide readers to greater happiness and success.
Our Rating: 3.77/5
---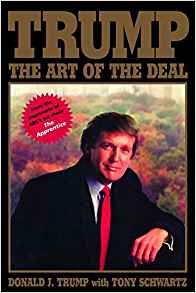 96. Trump: The Art of the Deal
by Donald J. Trump
Trump reveals the business secrets that have made him America's foremost deal maker!
"I like thinking big. I always have. To me it's very simple: If you're going to be thinking anyway, you might as well think big."—Donald J. Trump
Here is Trump in action—how he runs his business and how he runs his life—as he meets the people he needs to meet, chats with family and friends, clashes with enemies, and changes the face of the New York City skyline. But even a maverick plays by rules, and Trump has formulated eleven guidelines for success. He isolates the common elements in his greatest deals; he shatters myths; he names, spells out the zeros, and fully reveals the deal-maker's art. And throughout, Trump talks—really talks—about how he does it. Trump: The Art of the Deal is an unguarded look at the mind of a brilliant entrepreneur and an unprecedented education in the practice of deal-making. It's the most streetwise business book there is—and the ultimate read for anyone interested in achieving money and success, and knowing the man behind the spotlight.
Our Rating: 3.66/5
---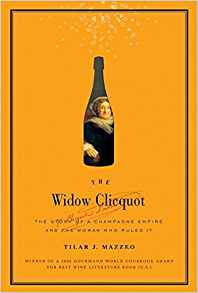 97. 
The Widow Clicquot
by Tilar J Mazzeo
The Widow Clicquot is a business biography of the visionary young widow who built a champagne empire, became a legend in her tumultuous times, and showed the world how to live with style. Tilar J. Mazzeo brings to life the woman behind the label, Barbe-Nicole Clicquot Ponsardin, in this utterly intoxicating book that is as much a fascinating journey through the process of making this temperamental wine as a biography of a uniquely tempered and fascinating woman.
Our Rating: 3.45/5
---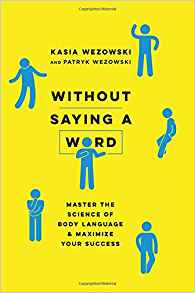 98. 
Without Saying a Word
by Kasia Wezowski
One wrong move can undercut your message.
Believe it or not, our bodies speak louder than our words. Postures, gestures, and expressions convey reams of information—and often not what you'd expect. A smile, for example, is usually considered welcoming. But crook one corner of your mouth higher and you project superiority, subconsciously chasing other people away.
Without Saying a Word explains how even the subtlest motions have meaning. Distilling decades of research, the book deciphers these unspoken signals: from facial expressions and fleeting micro-expressions to positive and negative body language. Discover which postures and gestures indicate confidence and build rapport—and which reveal disinterest, arrogance, or even aggression. Learn to end off-putting habits, accentuate good ones, and become an authentic and effective communicator.
Whether you're making a presentation, pitching a project, or closing a deal, the right body language can be your best ally.
Our Rating: 3.39/5
---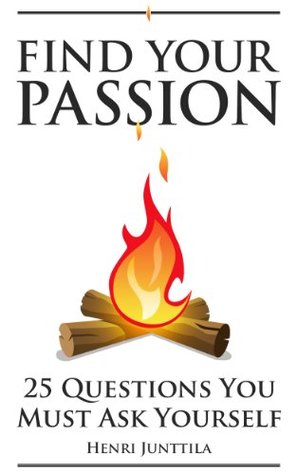 99. Find Your Passion: 25 Questions You Must Ask Yourself
by Henri Junttila
What's the secret to living a life full of passion, purpose and meaning? The secret is that there is no secret. The answer is hiding in plain sight. This book is different from other books of its kind because it nudges you to look inside.
In "Find Your Passion: 25 Questions You Must Ask Yourself" you'll dive into questions that will help you uncover what makes you come alive.
In this book, you'll dip into the personal stories and experiences of Henri Junttila, who's doing work he loves, and has helped hundreds of others turn up the passion in their life.
Our Rating: 3.33/5
---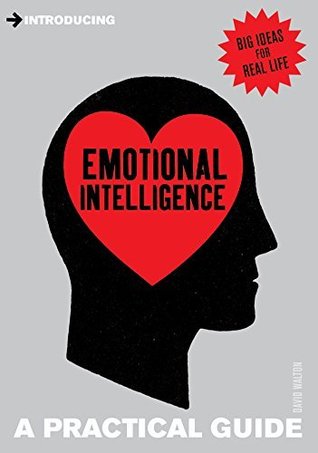 100. 
Emotional Intelligence
by David Walton
This book is a practical guide to cultivating emotional intelligence. This entails controlling your own emotions as well as grasping and influencing how others feel. This book will help you develop mindfulness, strengthen your willpower, cultivate a positive outlook, reduce conflict, improve relationships, deepen your empathy, become more assertive while remaining considerate and respectful of others and stay calm and perform creatively and effectively under pressure.
Our Rating: 3.29/5
We may earn a commission for purchases made through our links.