To add or remove search engines, click on the "Edit Existing Tracker" button. You can find it on the top right-hand side corner, beneath the Navigation Bar.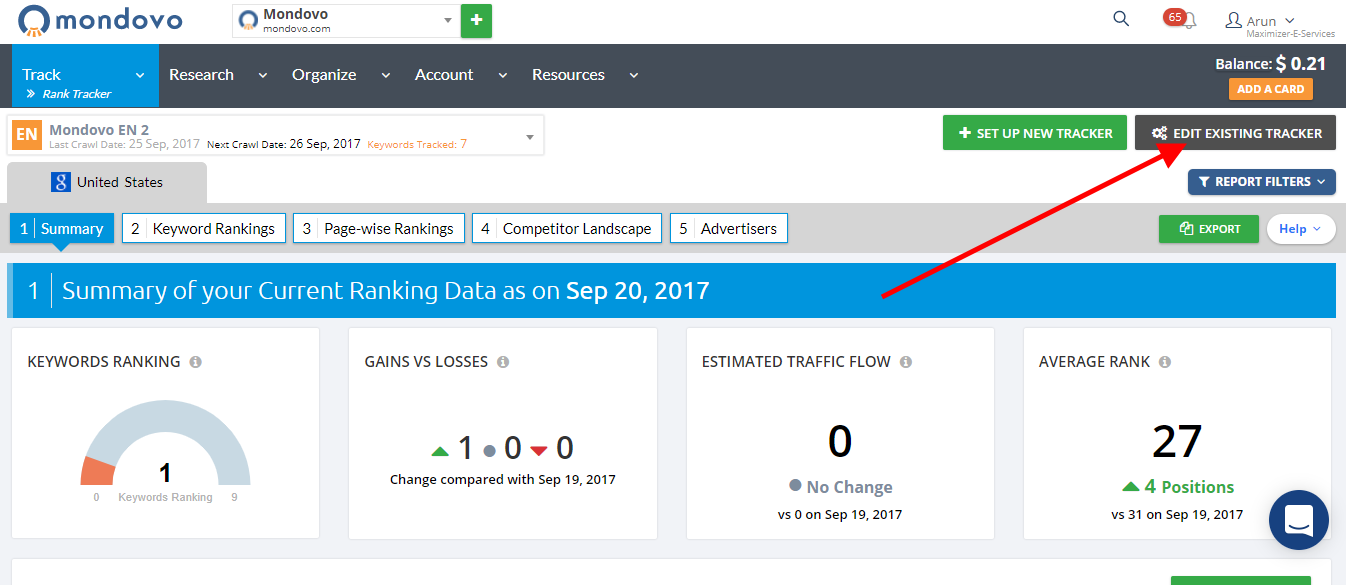 To add a search engine, first, click on "Search Engines" (in the left-hand sidebar) and then proceed to click on the "Add Search Engines" field. A drop-down menu will appear from where you can select the search engine you want to add. You can add more than one search engine.

To remove a search engine, click on the "X" button.