To add or remove keywords, click on the "Edit Existing Tracker" button. You can find it in the top right hand side corner, beneath the Navigation Bar.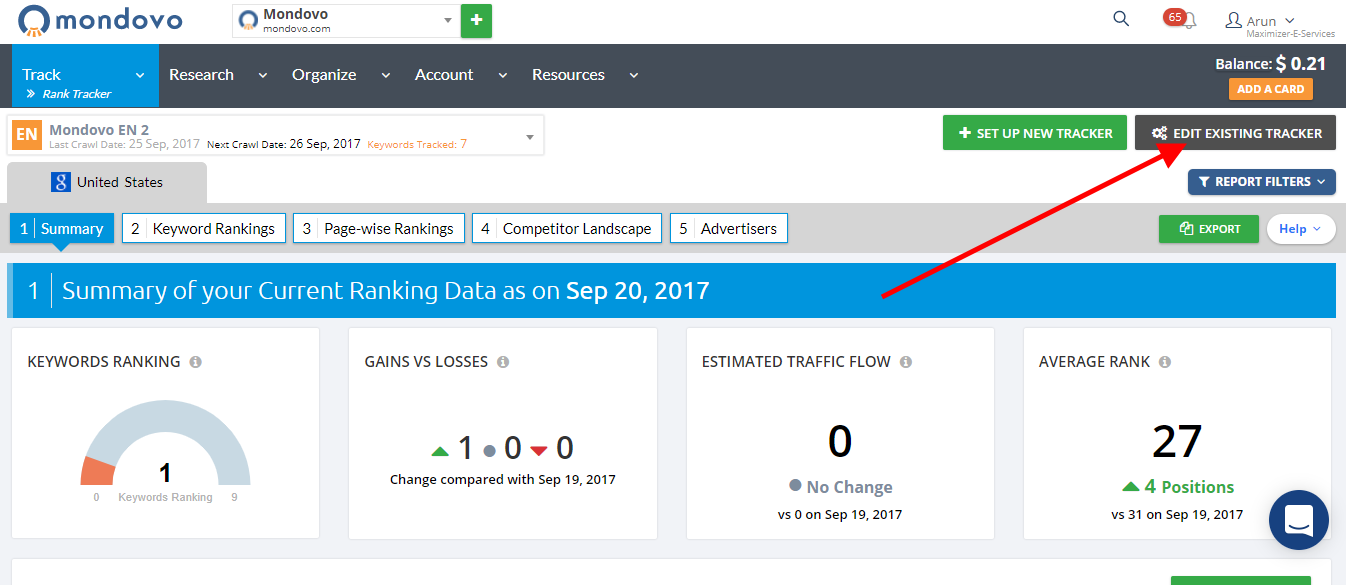 To add keywords, click on "Add Keywords".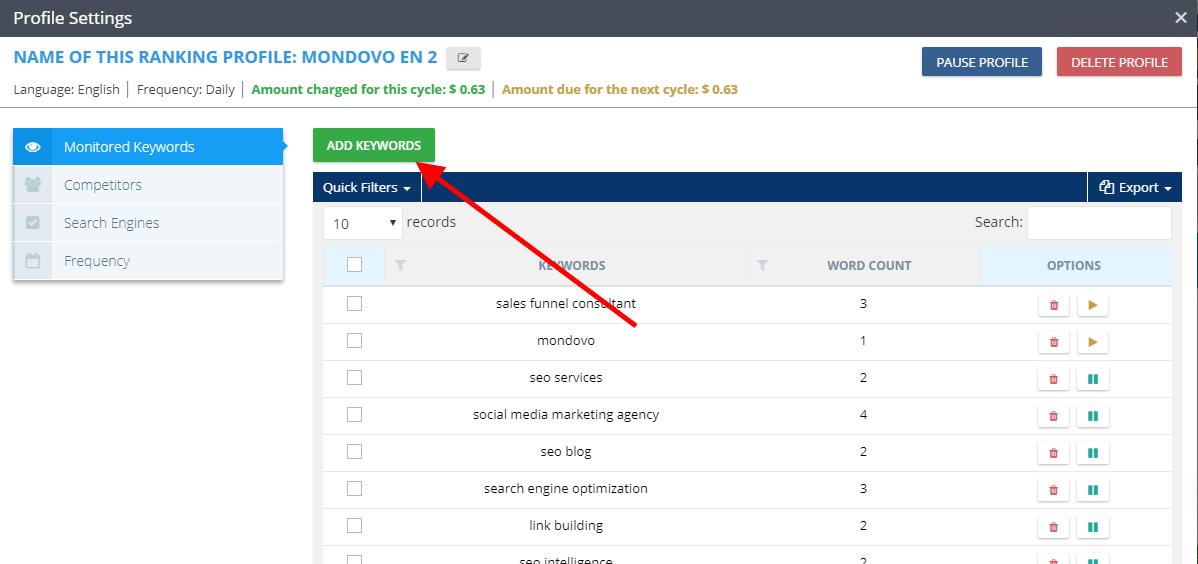 To delete or pause keywords, first select the keywords you want to pause or delete, and then depending on what you want to do, click either on "Delete Selected Keywords" or "Pause Selected Keywords".