To change your account password, move your cursor to your profile name in the right upper corner (above the Navigation Bar), click on "Account Information", and then proceed to click on the "Change Password" button.
The following images illustrate how you can change your account password.
Step 1: Go to Account Information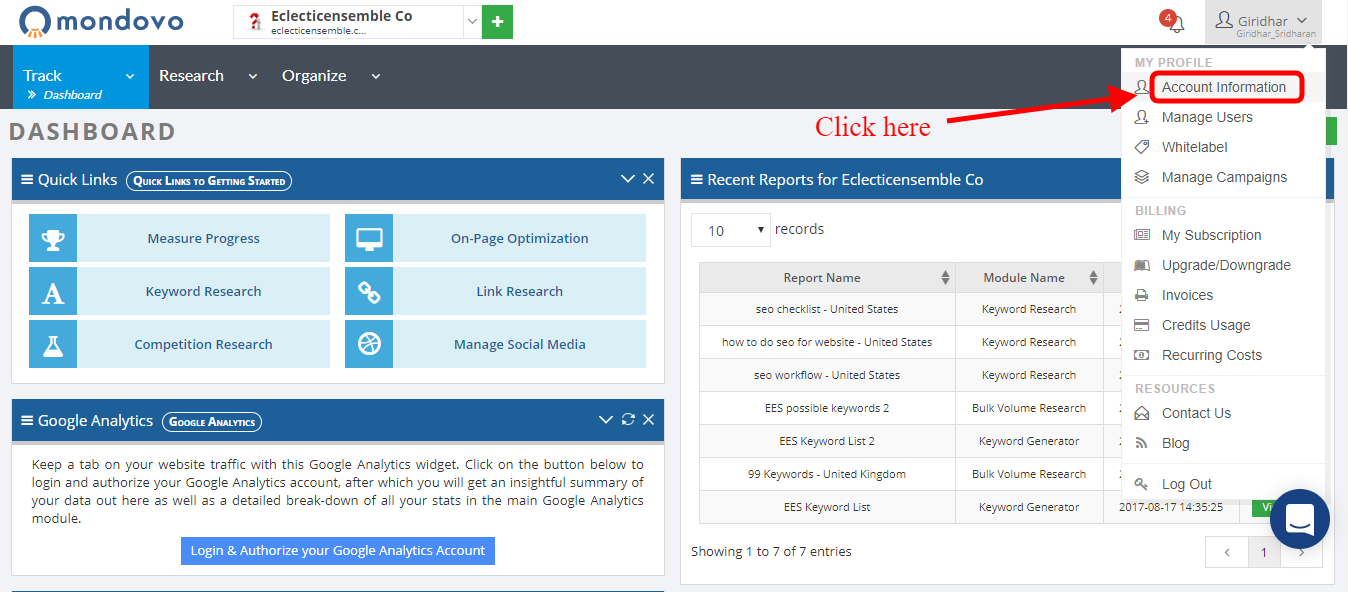 Step 2: Click on Change Password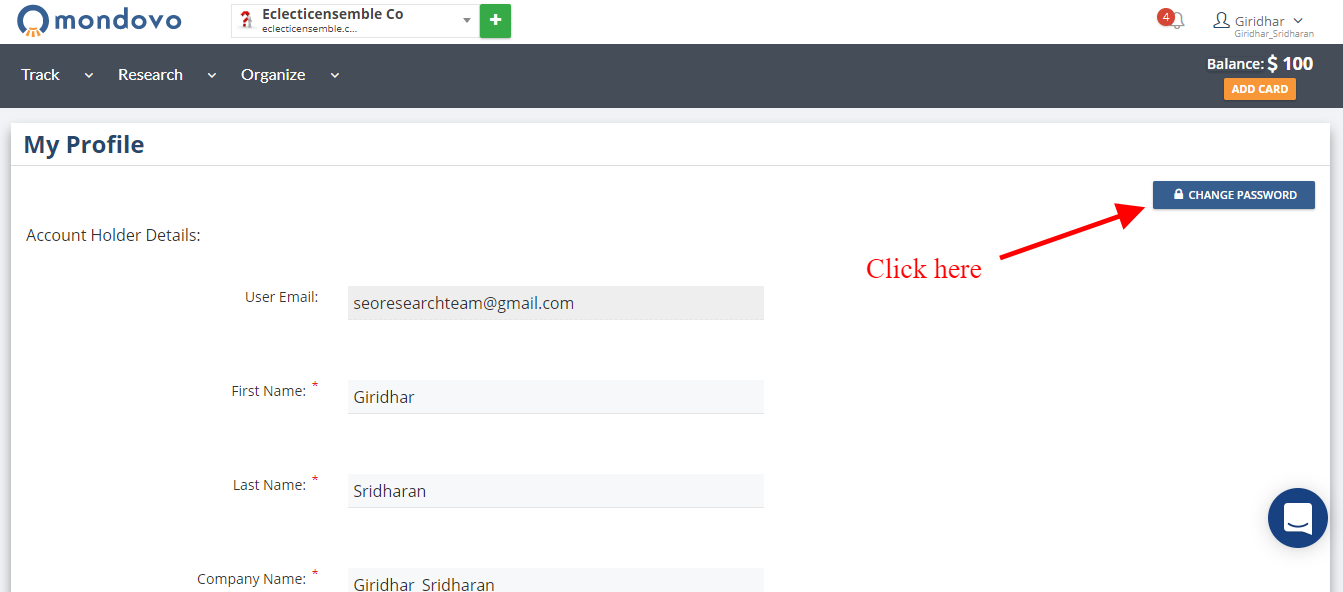 Updating your account password on a periodic basis helps keep your Mondovo account secure.