Ask any SEO veteran, and they'll tell you that not all website pages rank equally; some refuse to rank higher, and it's easily one of the most frustrating experiences in SEO to deal with.
We faced a situation like this very recently when working on a blog we were managing for a client. The blog was getting decent traffic, and nearly all the pages within it were ranking well; except one.
To investigate, we did what everyone would; comb through the GA data, the On-Page data, the Keyword Mapping, the content quality – pretty much everything we could think of, and yet, after a week of data crunching, we were still no closer to finding out why this page wasn't getting any attention from Google.
Then, almost by accident – but what we like to term 'educated discovery' – we found the reason. We had created the article in December of 2018 and in it, we had featured a company that was founded in August of 2007. Google's algorithm had mistakenly assumed that this was the date our article was published, which then explained why it got no organic search traffic whatsoever. At this point, I must add that evergreen content is fine, so long as it's regularly updated – Brian Dean's Link Building Bible being one such example. In our case, a simple misunderstanding was costing us valuable search traffic and a lot of SEO heartache.
With the backstory out of the way, here's are two ways to find the date Google's associated with any URL so that you can:
Make sure that your latest pages, URL's or published changes are noticed
Determine whether 'freshness' might be a contributing factor for a page not ranking well against a similar page on a competitors website.
Method 1: Using the 'Tools' option in Google Search
By far the more straightforward method of the two, this method can quickly be done through Google Search. Just type in the URL you're trying to discover the date for, then click on 'Tools', 'Any Time' and finally 'Custom Date Range'. This option lets you go back a maximum of 15 years and should look like this: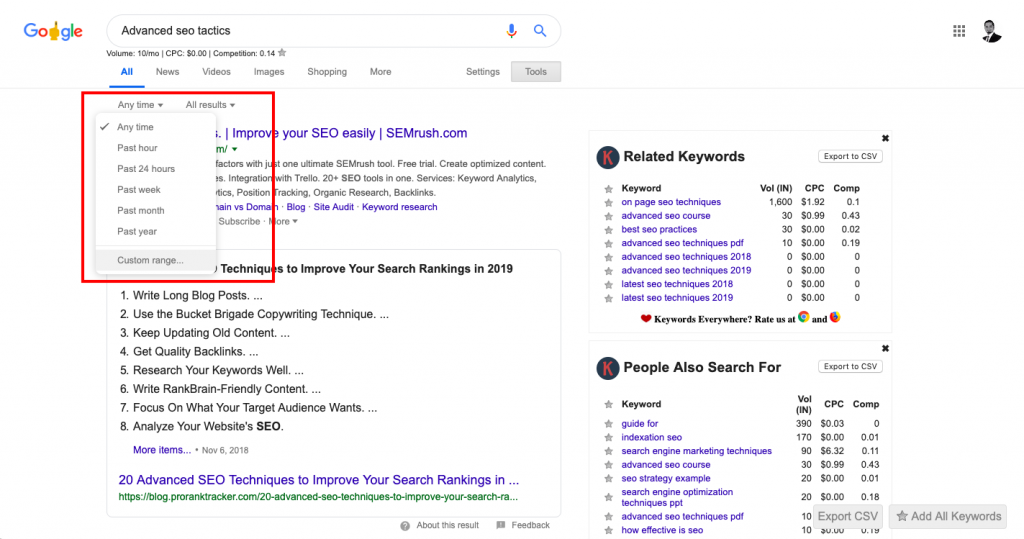 As I mentioned, this method is quick, easy and should let you see the dates assigned to any search result.
Method 2: Using Google's Custom Search Engine Option
If the first method was defined by its ease, this one is definitely the more 'techy' of the two. Here's what you need to do: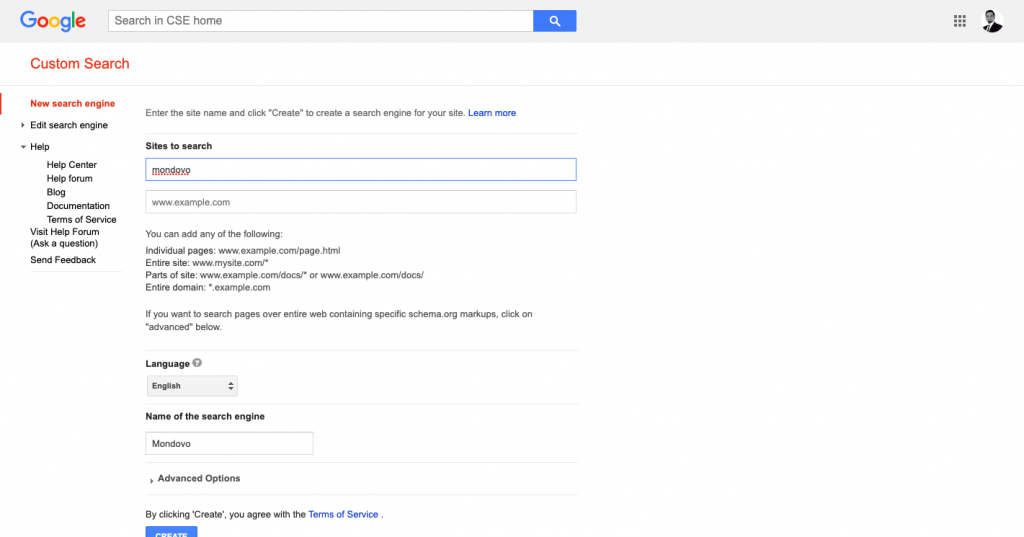 Click the button to 'Create a Custom Search Engine',
The form will ask you to add sites to search. Here, mention the URL's you would like to find the associated date for.
In the Search bar, enter "inurl:keyword" without the quotes and replacing the word keyword with a word from the URL of the page you're trying to find.
Note for Step 3: If the date doesn't appear beside the article, modify the setting to 'Date' rather than 'Relevance'.
Using these two methods, you can easily see the date linked to your article by Google – a handy feature that works for not only for your own URLs but for your competitor URLs as well!