It is common for most users to misunderstand the social metrics data provided in the Site Audit tool. The data has to be interpreted in the following way –
Facebook Likes – This is not the number of Facebook Likes received by the Facebook page or any post. It refers to the Number of Facebook Likes received by such posts which have the chosen page URL embedded in them. Please refer below screenshot.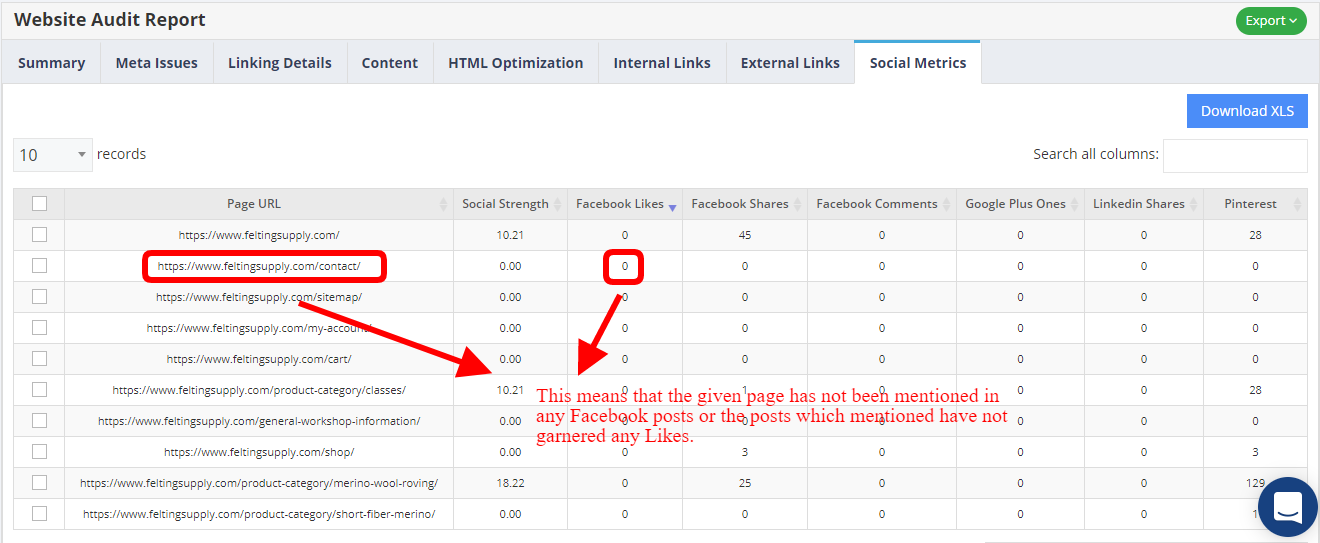 The same applies for Facebook shares, Facebook comments, Google plus ones & LinkedIn shares.