The Traffic Flow (an estimated figure) is a metric provided by Mondovo which shows you the approximate amount of traffic your website receives for the list of keywords you entered in the Ranking report.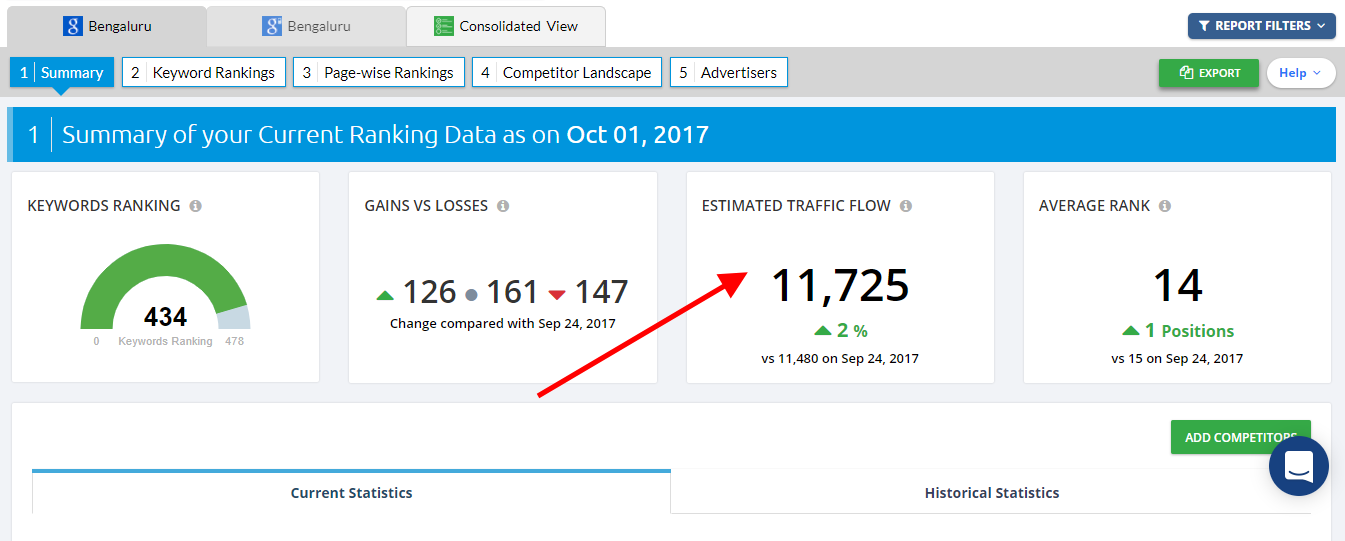 The metric is calculated based on:
Local search volume of the keyword
Pixel position of your result
Estimated click-through rate for your pixel position
Presence of site-links for your result
Type of result [local, news, video, image, regular]
A simplified example:
For the keyword "seo tool", the estimated monthly search volume in the United States is 800.
Suppose our site is ranking no.1 for this term but there are 3 ads that precede our site. So our real position is 4 spots down. For a result that is 4 spots down, we take the industry average CTR of 10% [we're using simplified numbers just to illustrate the point].
So based on the data above, we would get an estimated 80 visitors a month from this term alone (800 search volume * 10% CTR based on the actual position of the result).
After we've calculated the traffic flow for each individual term, we add the numbers to arrive at the total estimated traffic flow for the site.
There are a few other factors that we also consider when arriving at this number like whether you're ranking for multiple positions in the result set, whether you're part of a local pack, whether there's a knowledge graph box preceding your result, etc.